Twenty pilot Frederick Valetnich tried to acquire the necessary years of experience and bump the necessary time to obtain a commercial license. He was piloting a single-engine Cessna 182, making a flight to King Island, located 160 kilometers from Melbourne, Australia.
However, in due time, he landed on the island.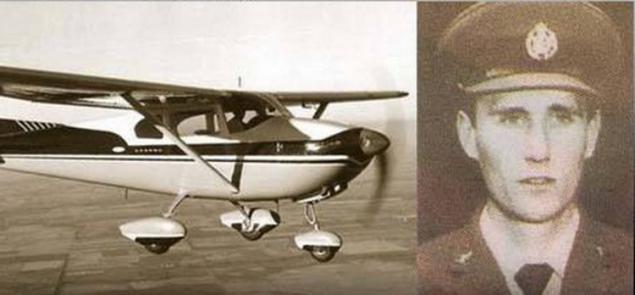 On Saturday, October 21 at 19.06 his last radio message was adopted Melbourne Mission Control Centre. Since then, about the pilot is not known. This disappearance - a unique case in the history of aviation.
Just before his voice suddenly broke off during a conversation with dispatchers, Valentić reported that he saw four bright green lights at about three hundred meters above his plane, "They're coming to me from the east, it seems as if playing with me kakuyu- a strange game. I am not able to estimate the speed of their movement ».
This was followed by a long silence, interrupted by the manager when asked to identify the object. The young pilot said: "It's not a plane, it's ..." and the contact was lost, as it turned out, forever.
An intensive search of the land, by sea and by air performed by Australian naval and air force since Bass Strait, the last radio contact point Valentić located 35 kilometers from the island of King Island and 160 kilometers from Melbourne.
However, these searches have failed: a single track or a pilot machine was observed. It was found that the weather conditions at the time of the disappearance were perfect visibility without limitations and soft breeze.
Father Guido Valentić pilot was sure that his son is still alive, but rather that he was abducted by extraterrestrial beings. What is much more important, senior Valentić told his son about the fascination unidentified flying objects. Father even mentioned that Frederick said that he saw one of them ten months earlier. There were many more witnesses to call the police at the very Saturday night and reported that they had seen a UFO. The representative of the Royal Australian Air Force said that during that weekend there were ten reports from different people about what they have seen a UFO.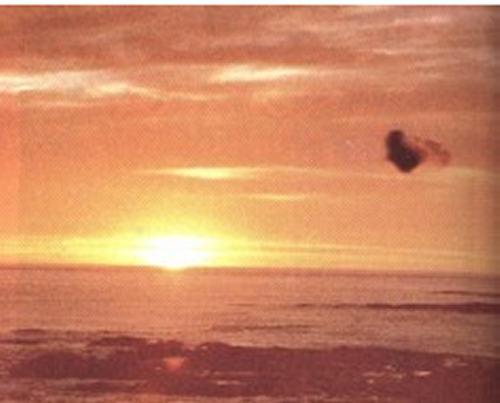 This photo was taken on the day of the disappearance
All of this mysterious story got even more strange turn years later. According to information confirmed by many witnesses, the man who calls himself Frederick Valentich, the Australian pilot, disappeared mysteriously in 1978, was alive and well 12 years later, in 1990, he was seen resting on the island of Tenerife (Canary Islands). Featuring Australian passport in order to prove the truth of his allegations, Valentić repeatedly told various interlocutors that he is now a member of the group of people, recruited by aliens. It is also important to note that the man who called himself Valentić, was seen no external changes, he looked exactly the same as on the photograph, taken shortly before his disappearance at the age of about twenty years.
A very amusing story, is not it? Especially it would be interesting to know what Valentić did at this resort. Are the aliens gave him a few days off?