Quito, Ecuador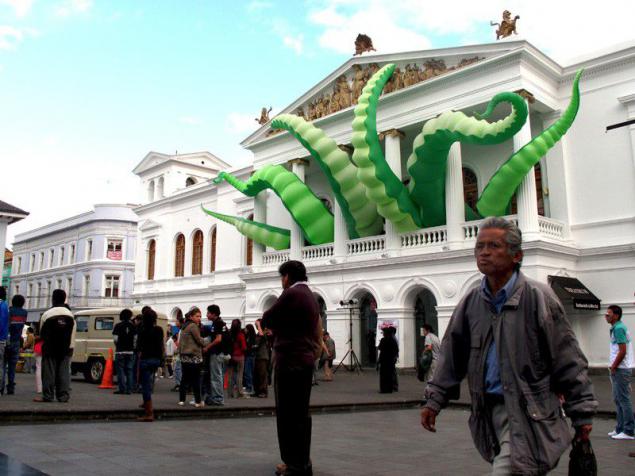 Manchester, United Kingdom
Member of the art of street art project "Make With A Red Stripe" artist Fils Laqueur built semnadtsatimetrovuyu fully interactive video game "Space Invaders» (Space Invaders) using luminous road cones and barriers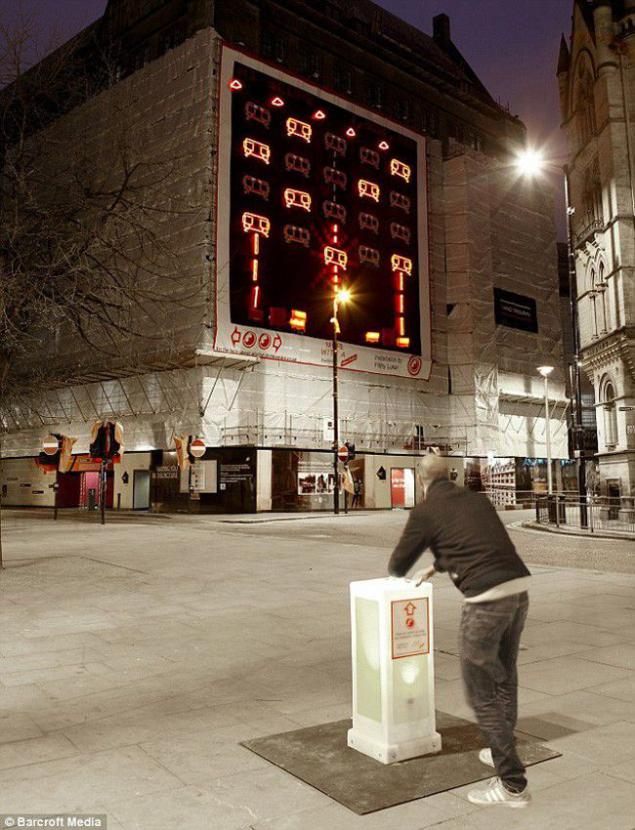 Melbourne, Australia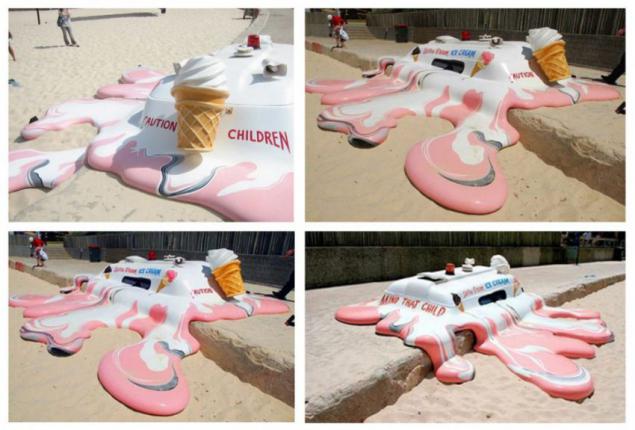 Brussels, Belgium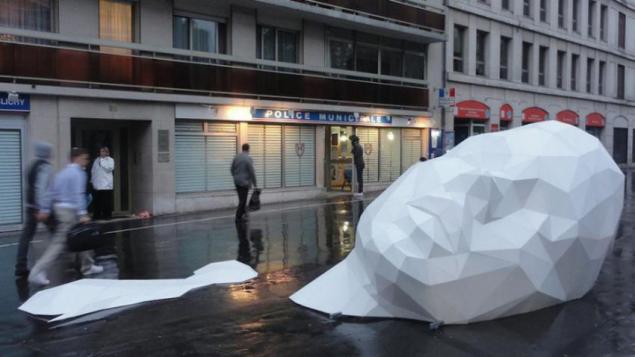 Hofberg, Vienna, Austria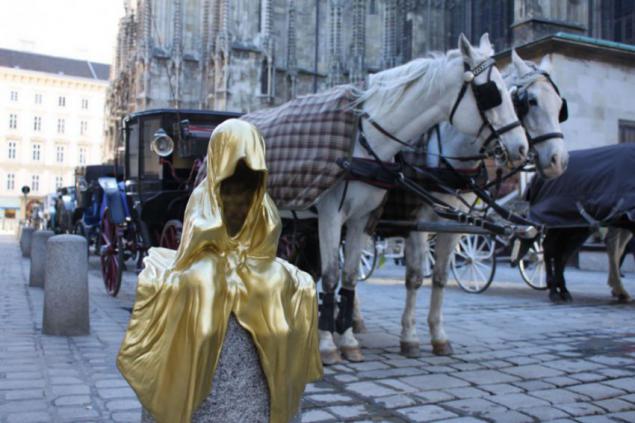 Los Angeles, United States
Cordoba, Argentina
This grand cardboard man rostob about 8 meters and weighing over 360 pounds, created entirely from recycled and environmentally friendly
The sculpture, created by Argentine artist and activist Pablo Street Kurutchetom is part of a series of giant interpretations made from used packing boxes.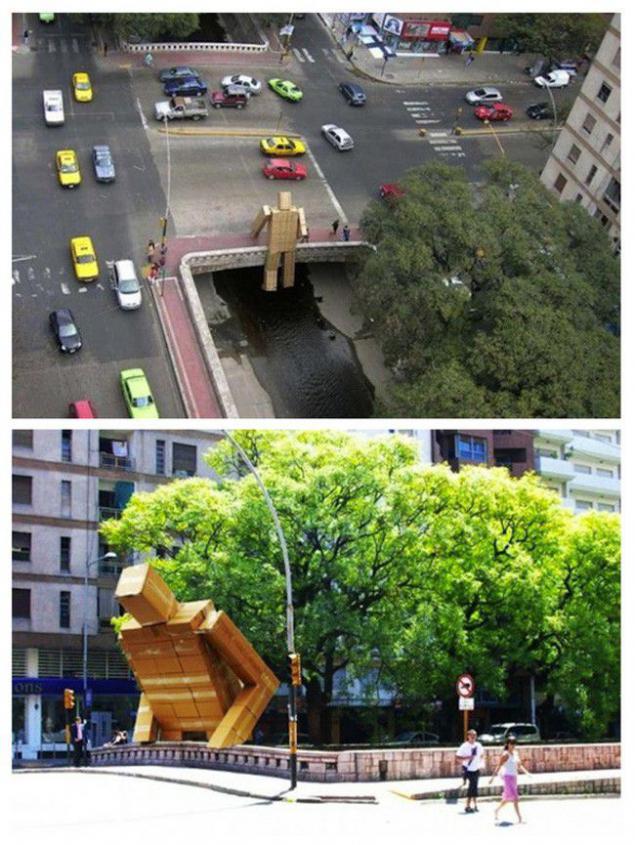 Seoul, South Korea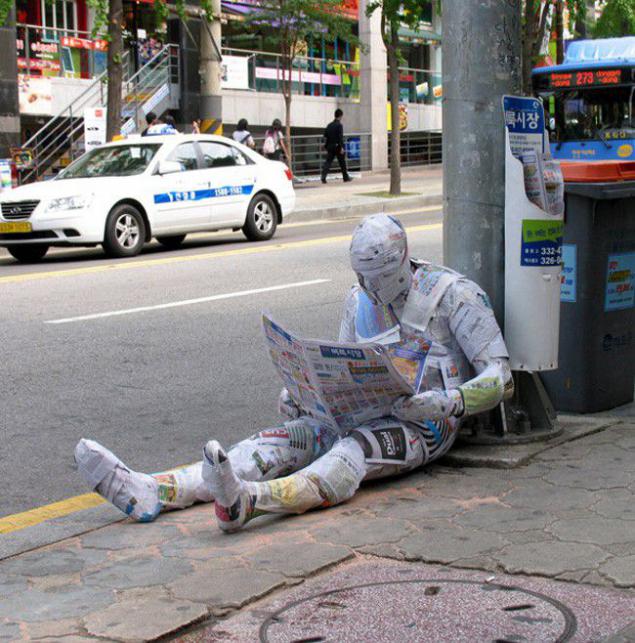 Rome, Italy
Street artist Mark Jenkins loves to play on the edge between "shock and awe", confusion and bewilderment by wearing human figures arranged in the most unexpected places and at least unexpected poses.
London, United Kingdom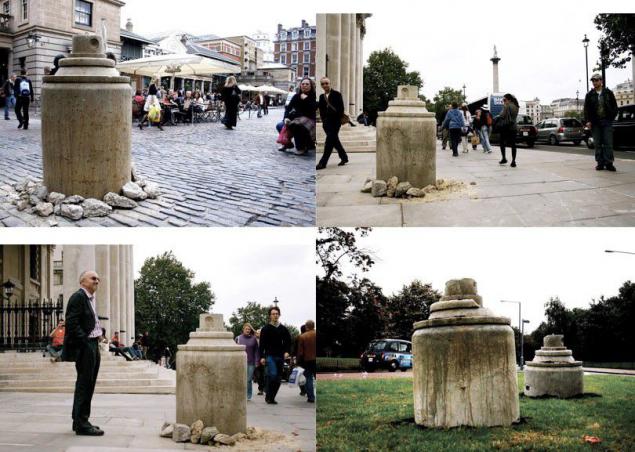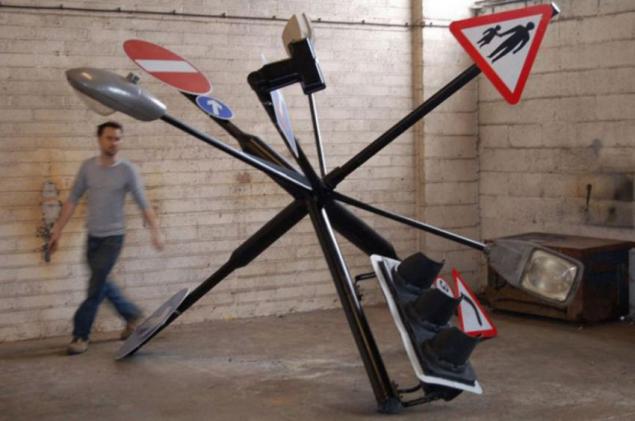 In his series "Access Denied" (Access Denied) Ben Bostock explores the problem of accessibility, disability and barrier-free environment by placing three-dimensional characters "wheelchair" in the urban environment and causing them to "interact" with it.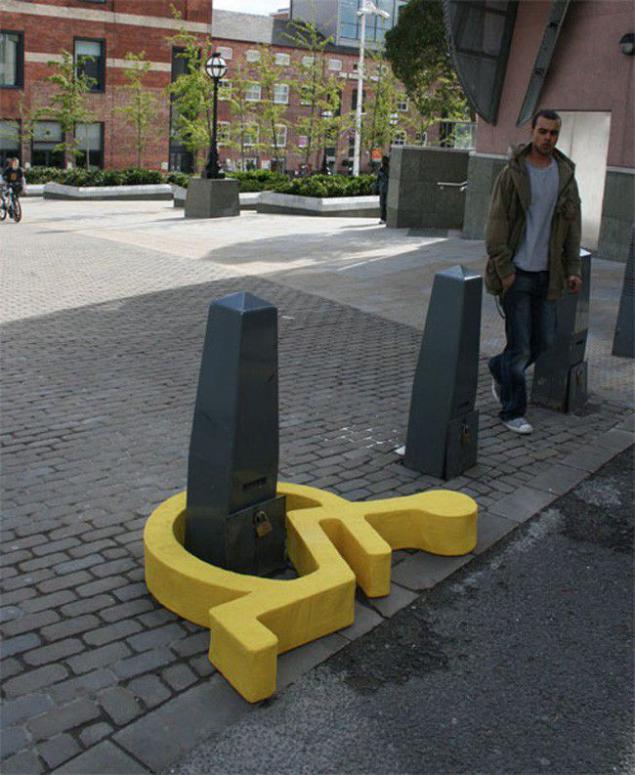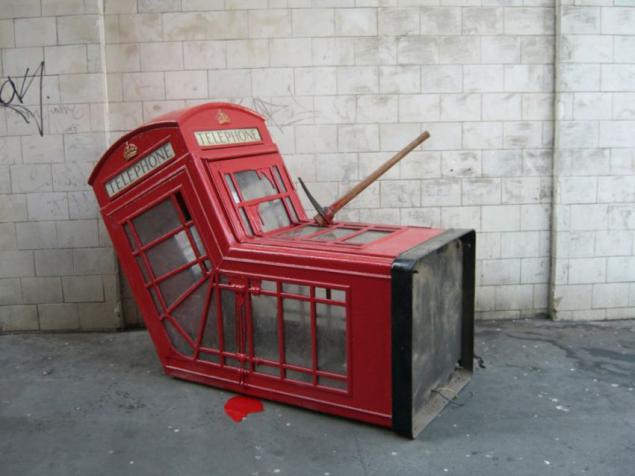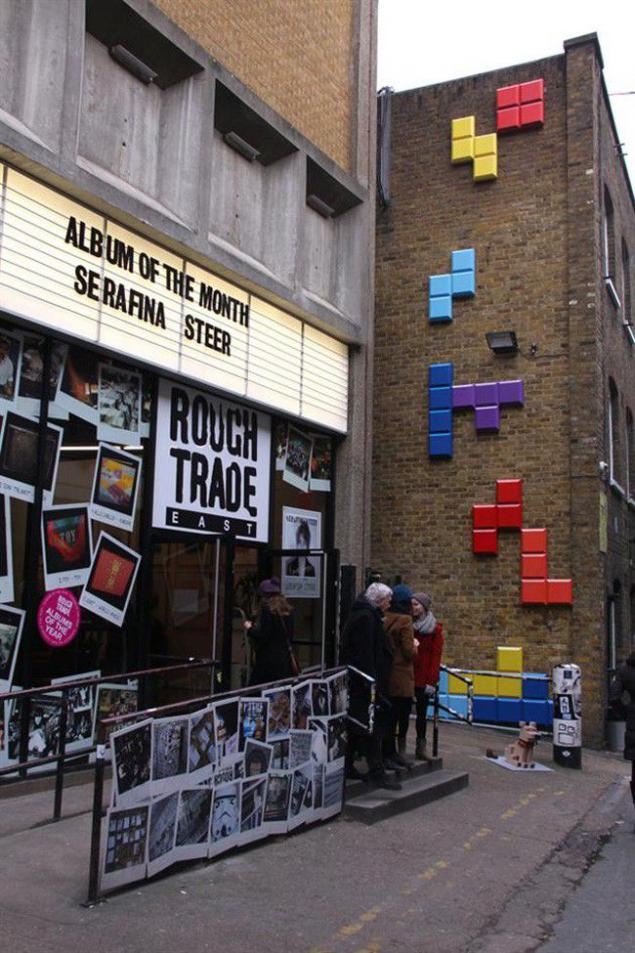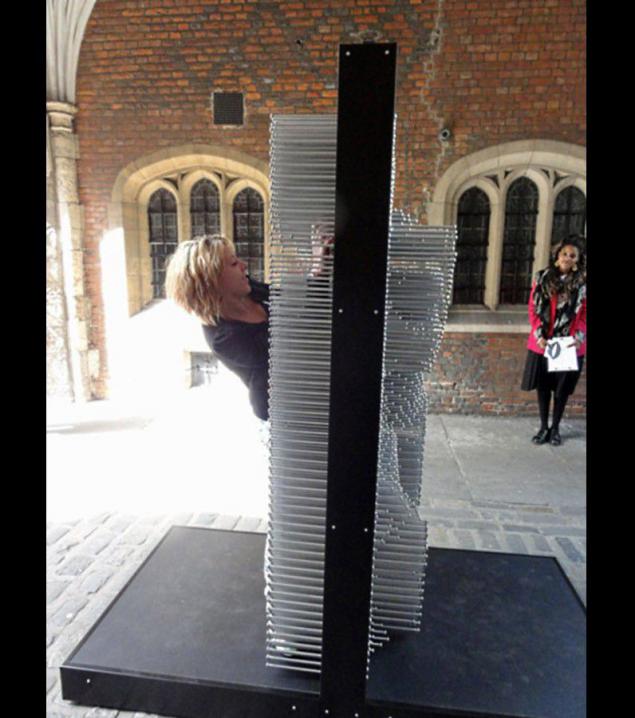 Reykjavik, Iceland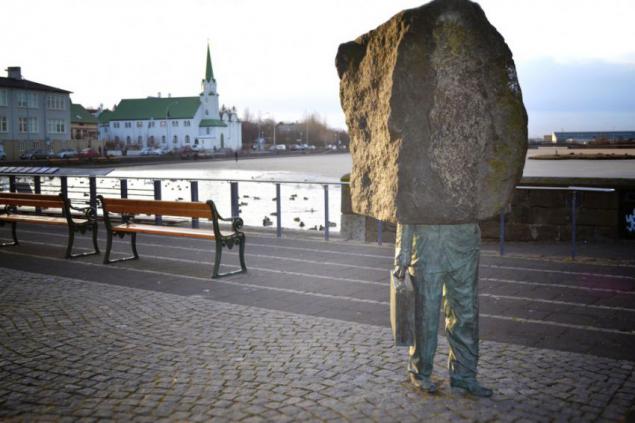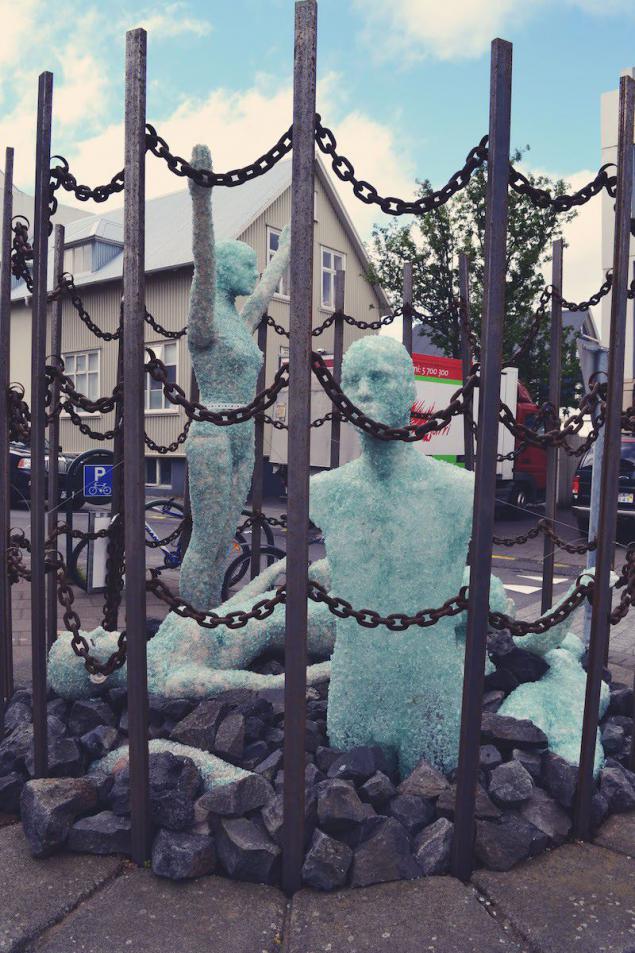 Philadelphia, USA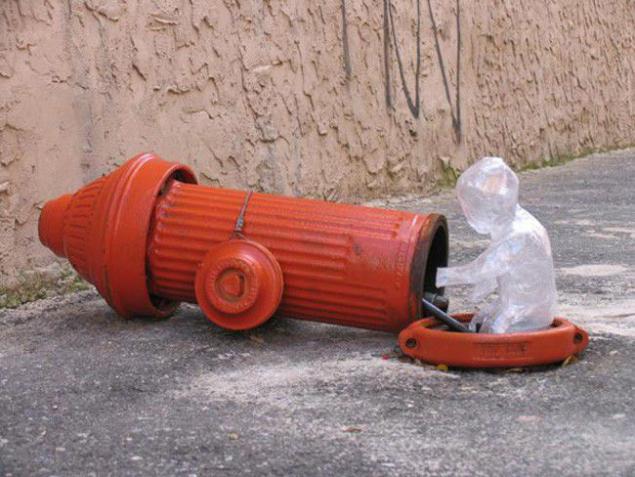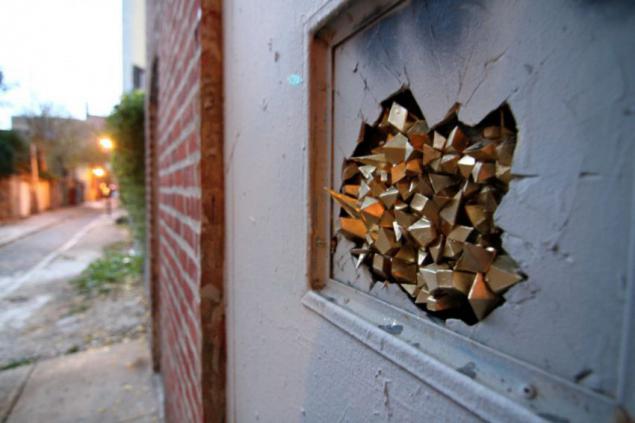 New York, USA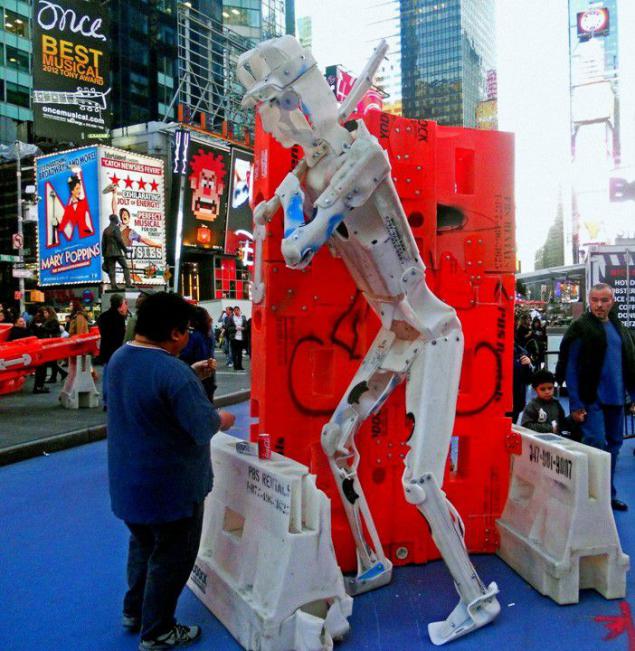 Half a piece of art, half political statement, this sculpture artists Nora Ligorano and Marshall Reese literally displays "Melting" economy.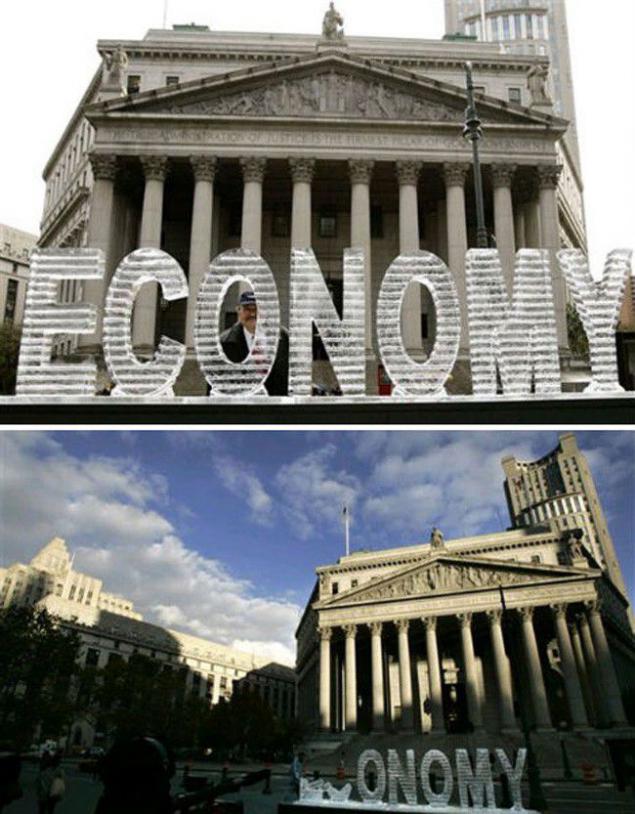 Brilliant work, an allusion to the dominance of giant corporations over working people, created by street artist, sculptor and now famous Banksy. This is one of a series of sculptures "Thirty days in New York." All October 2013 the artist spent here and installed every day on the streets of a new work.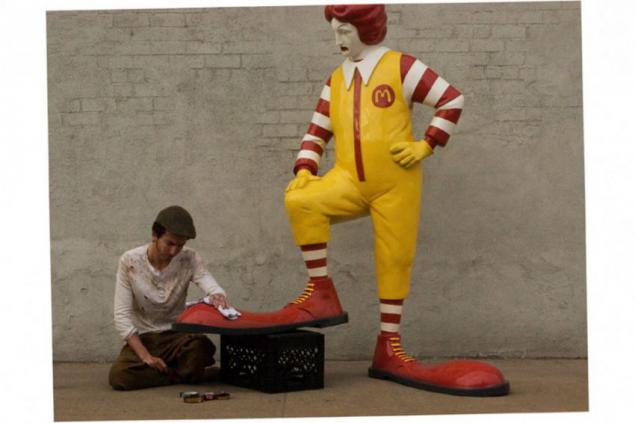 San Francisco, USA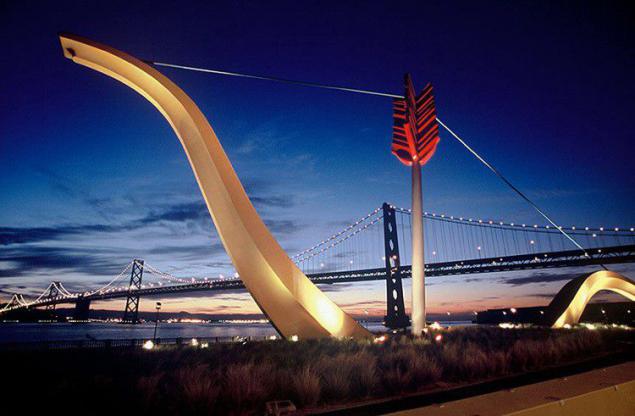 Washington, DC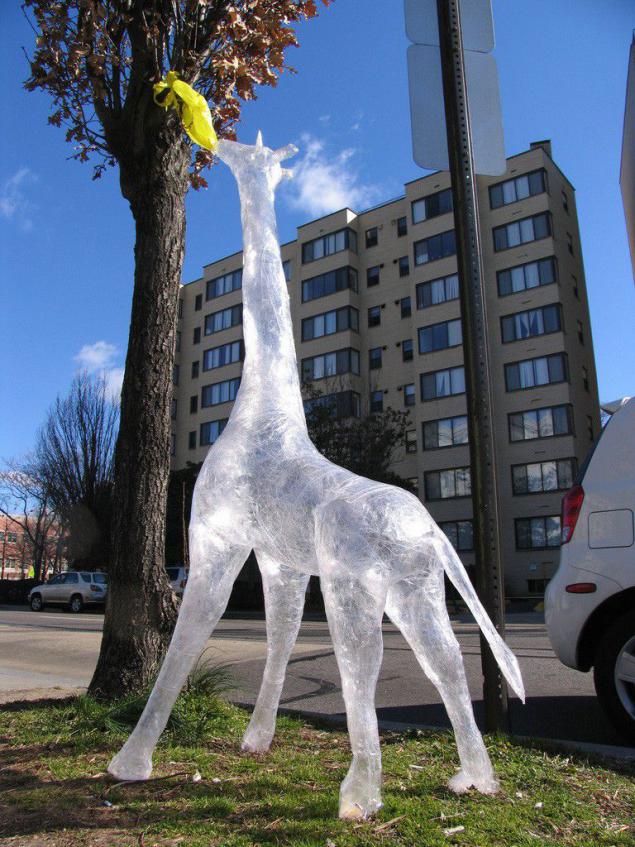 North Carolina, USA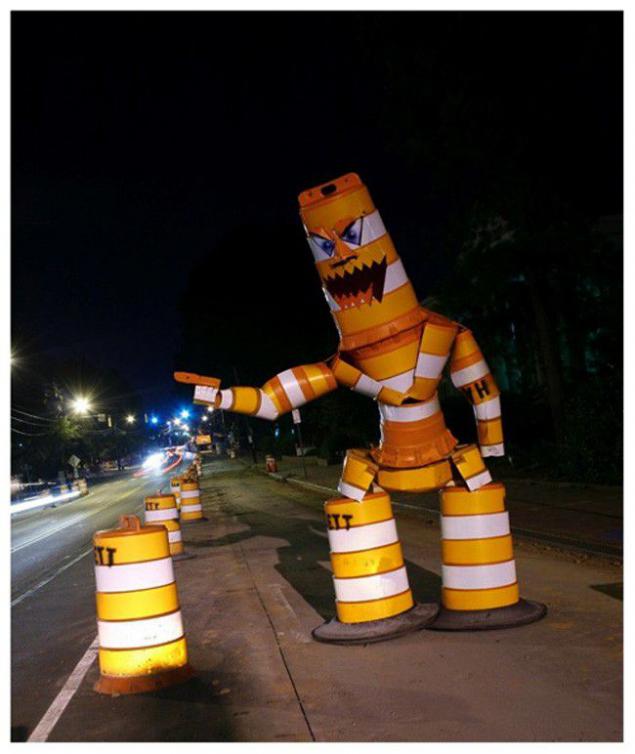 Newcastle upon Tyne, United Kingdom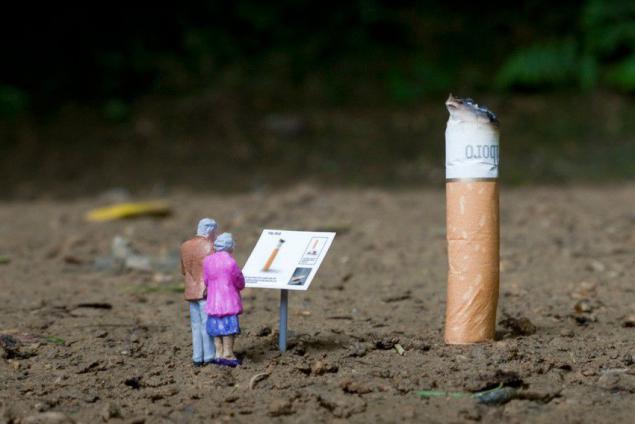 Wroclaw, Poland
These incredible sculptural group in Wroclaw, Poland - only half of an art project, "growing" out of the city street (these figures are "out" of the sidewalk, while others gradually "sink" under it).
The sculptures were installed in 2005 by the artist Jerzy Kalina. Disappearing and re-emerging statues symbolize the 24th anniversary of the introduction, and then the lifting of martial law in the country.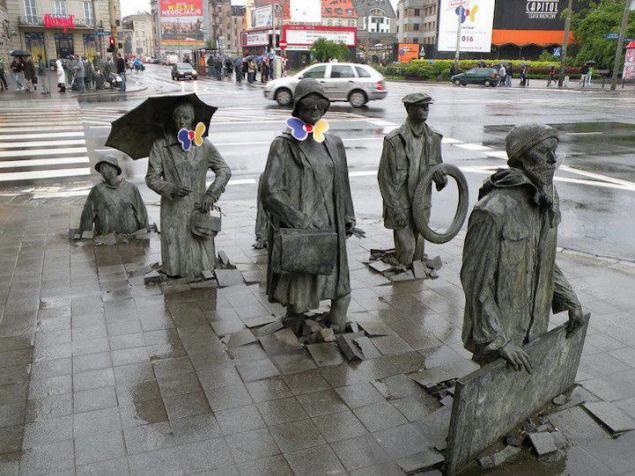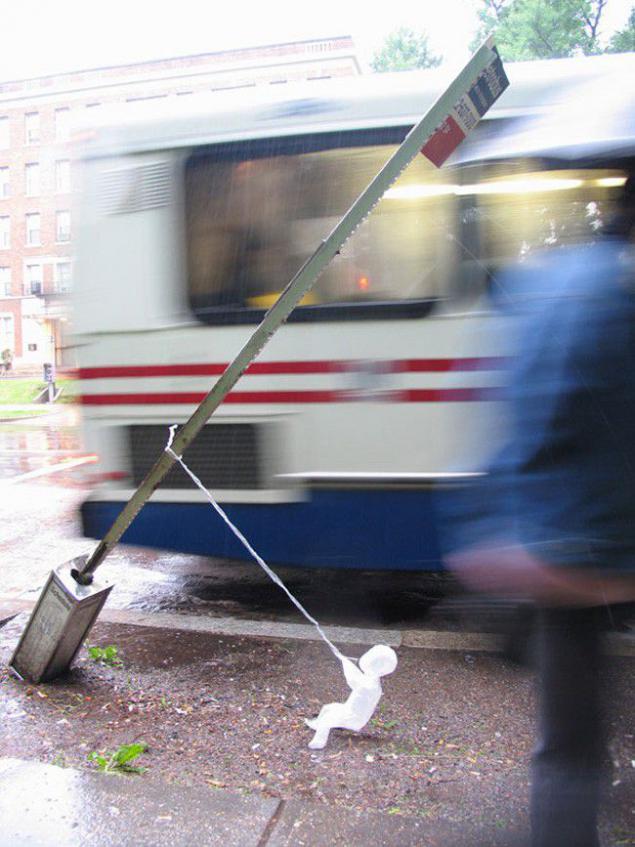 Valparaiso, Chile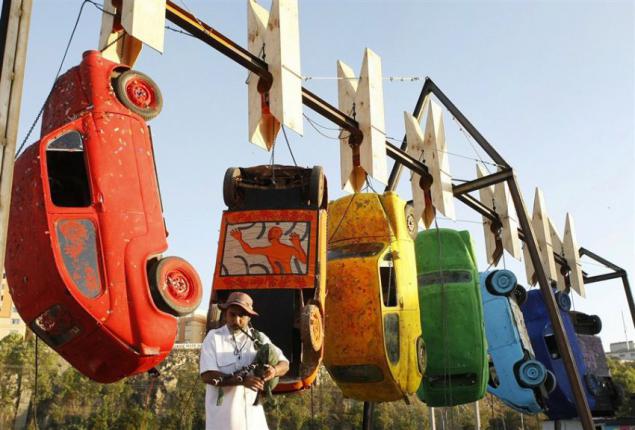 Icheon, South Korea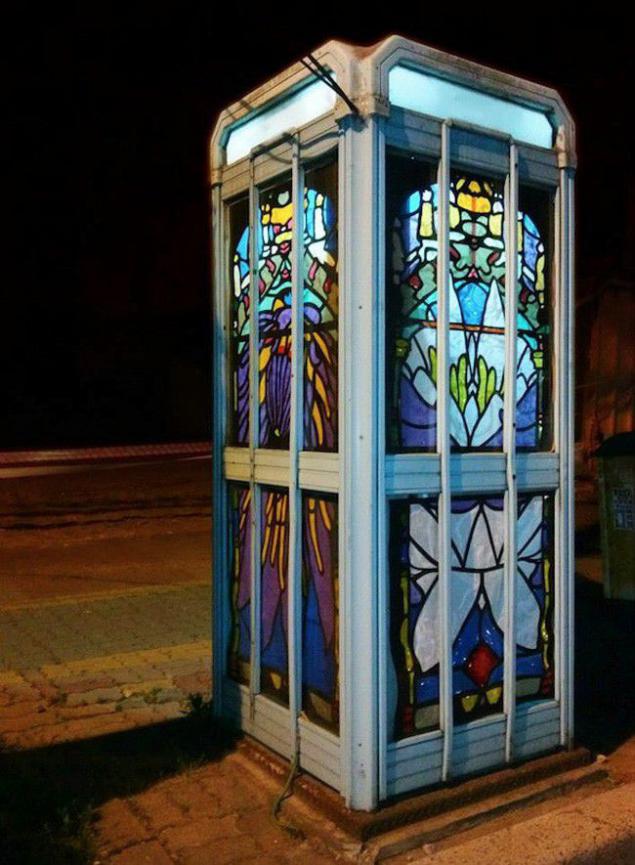 Berlin, Germany
This tiny, somewhat apocalyptic sculpture, which bears the name "Politicians debating global warming", gives the figures zombies, yes, perhaps, a pool, some unexpected new subtext.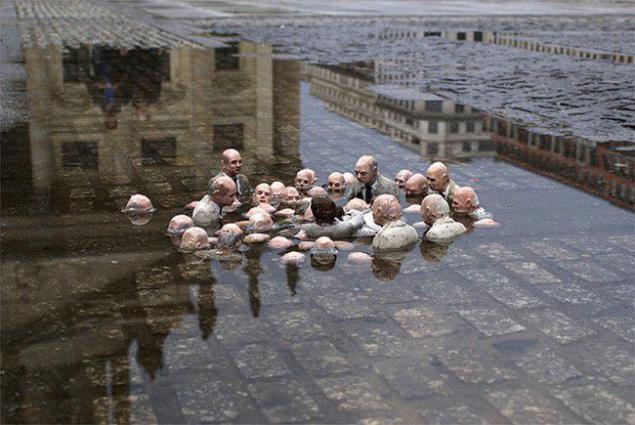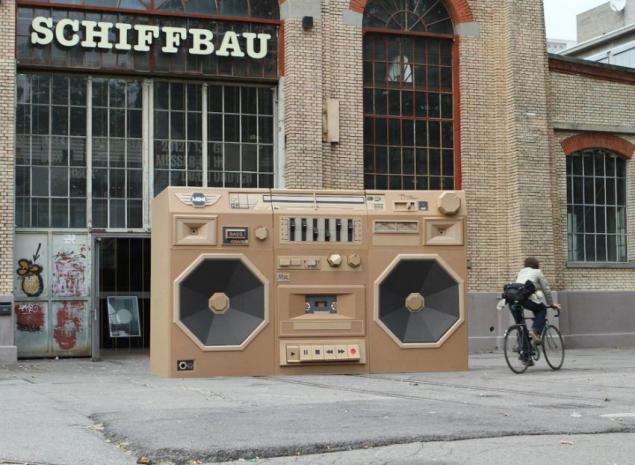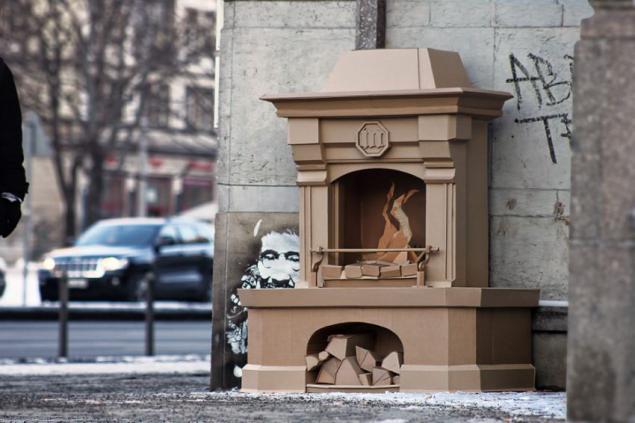 Toronto, Canada
Limerick, Ireland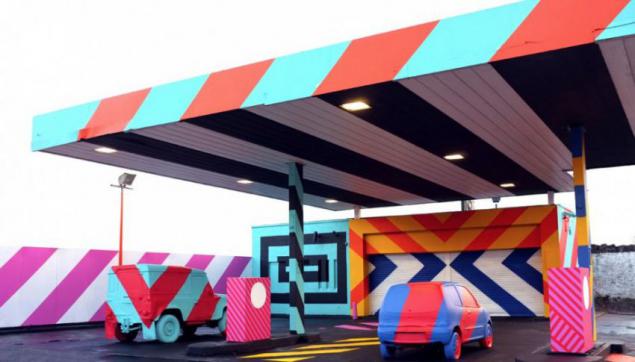 Croatia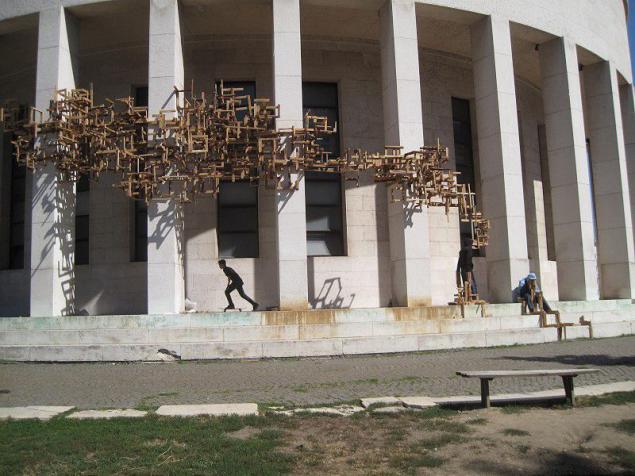 Grottaglie, Italy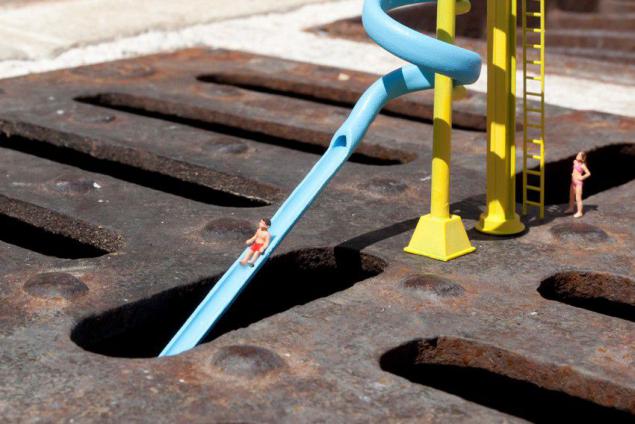 Wuppertal, Germany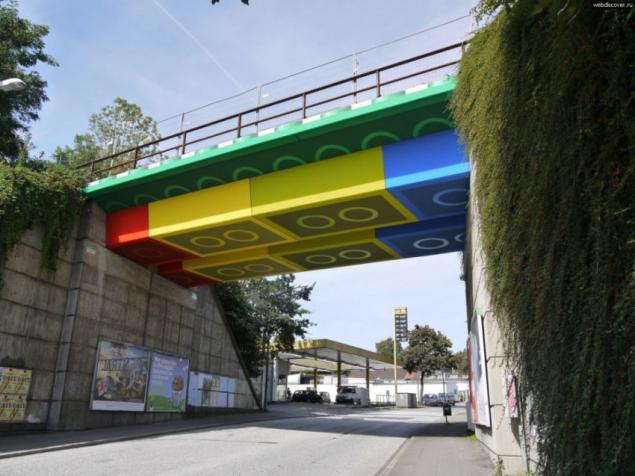 Madrid, Spain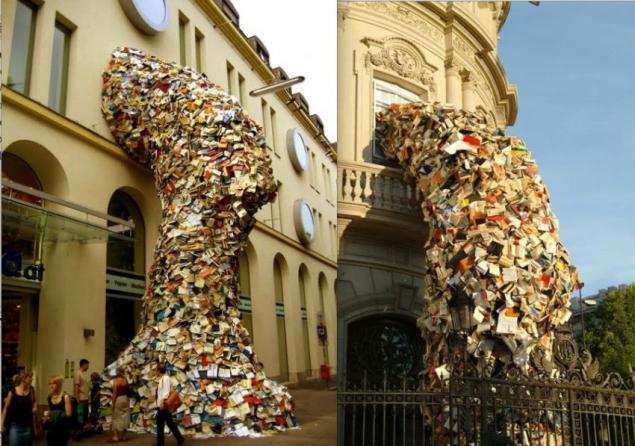 Geneva, Switzerland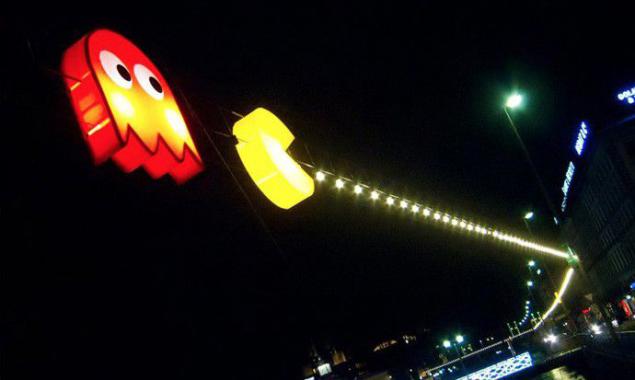 Lodz, Poland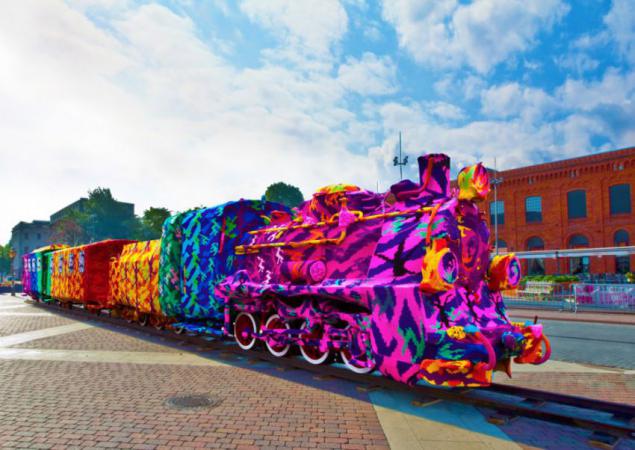 Hamburg, Germany
Perceiving routine slightly outside the traditional framework, Brad Downey does with real objects about the same as a dreamer, a child with her designer "Lego". This work, entitled "Beginning of the End" was done at the request of Dockville Kunstcamp for the Arts Festival 2010.
Zundert, Netherlands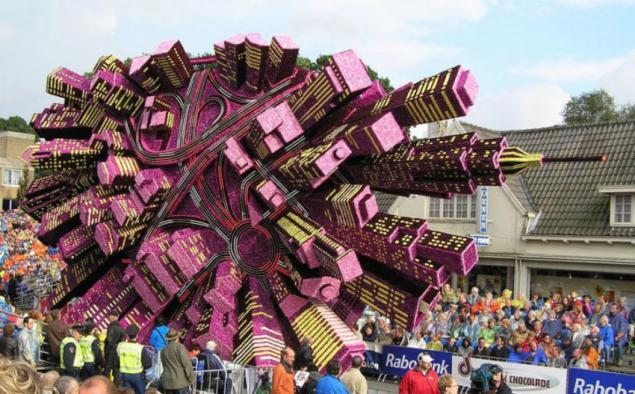 Location unknown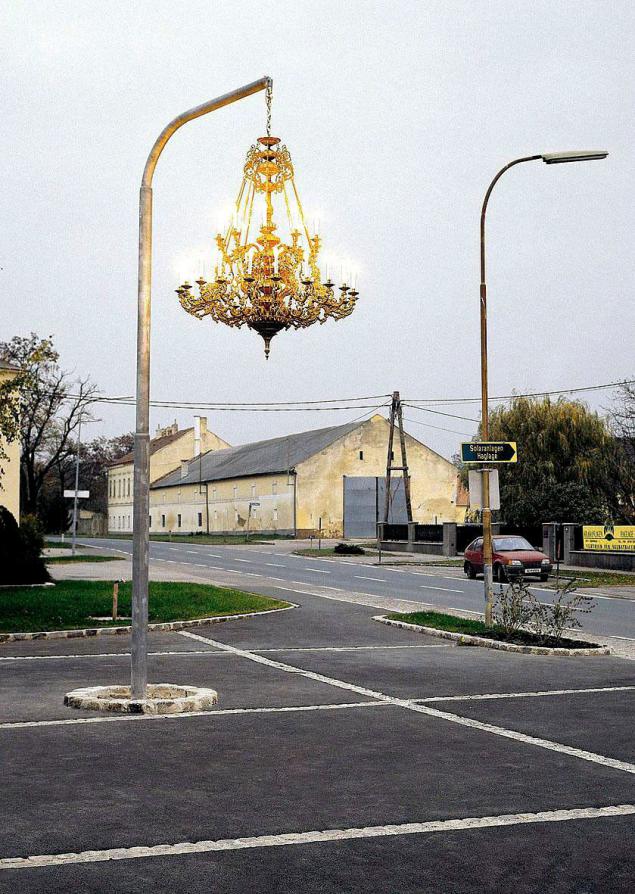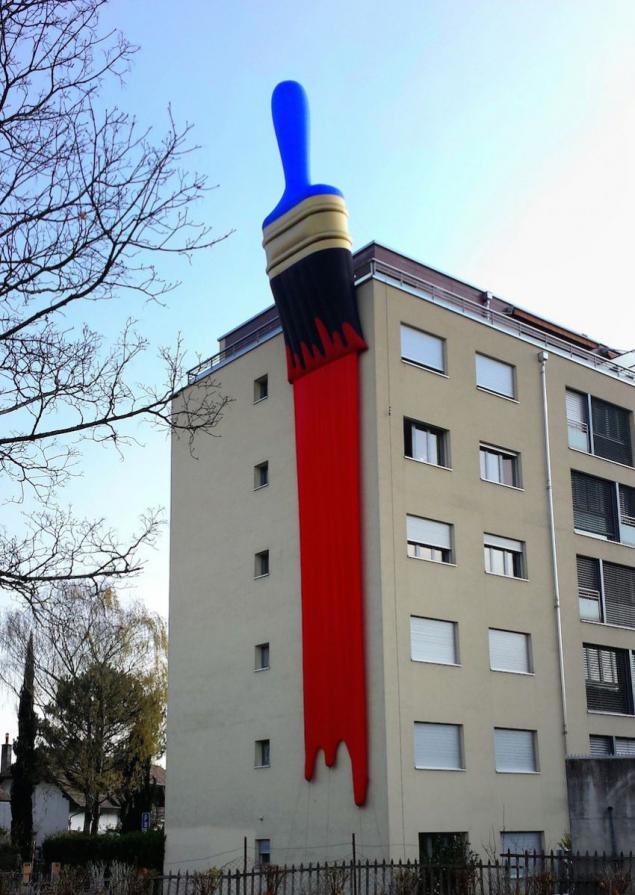 Another masterpiece Fils Laqueur "Video Surveillance System» (CCTV) reminds us of acquiring lately very popular Orwellian "Big Brother is watching you." And, looking not only through such here bulky inflatable ostentatiously paraded camera.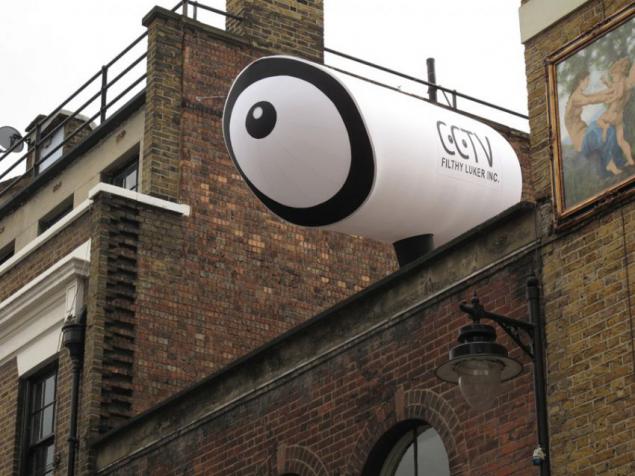 Source: news.distractify.com