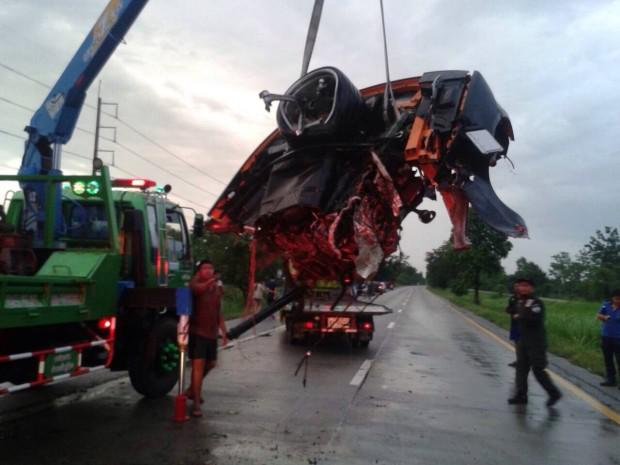 Recently in Thailand was serious at first glance, traffic accident involving Italian hypercar Lamborghini Gallardo LP560-4, as a result of which, it would seem, is inside him, people were at least seriously injured.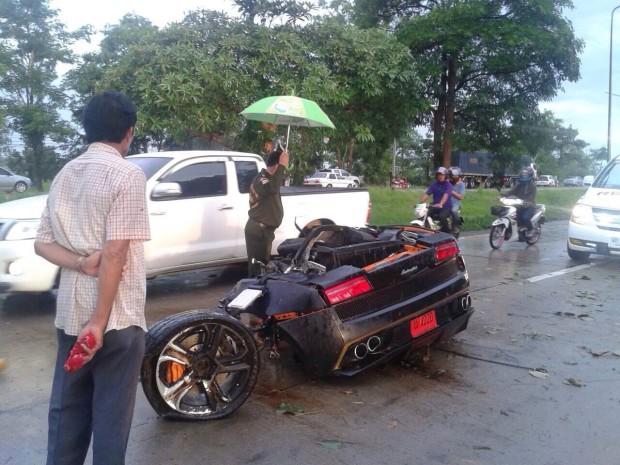 However, the driver of the car was able to choose from the outside and even had time to call your insurance agent. According to him, he was traveling at a speed of 150 km / h when his car skidded on a wet road, and it is at full speed crashed into a tree.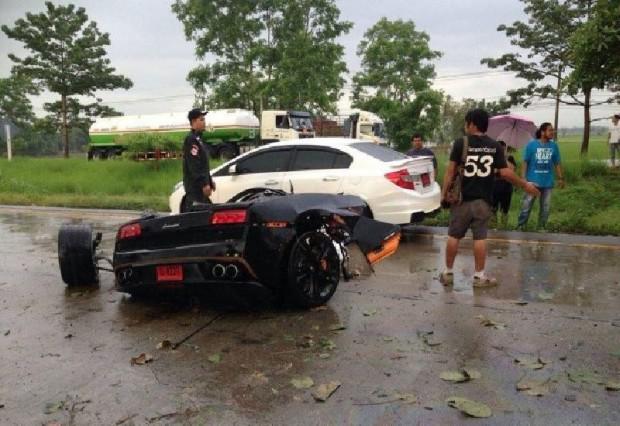 Then he went out and found that in fact he was sitting only in front of her, while the rest of the body was thrown back on the road.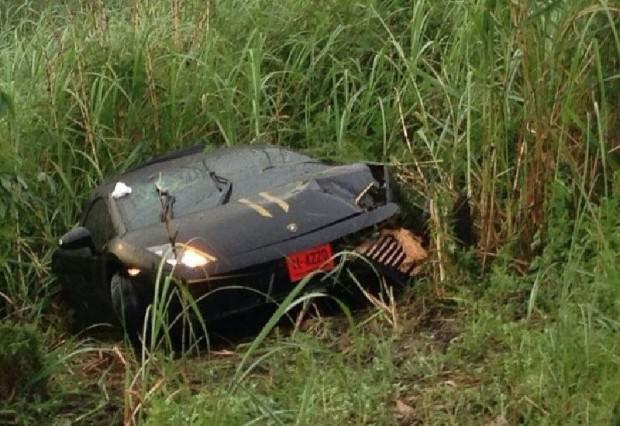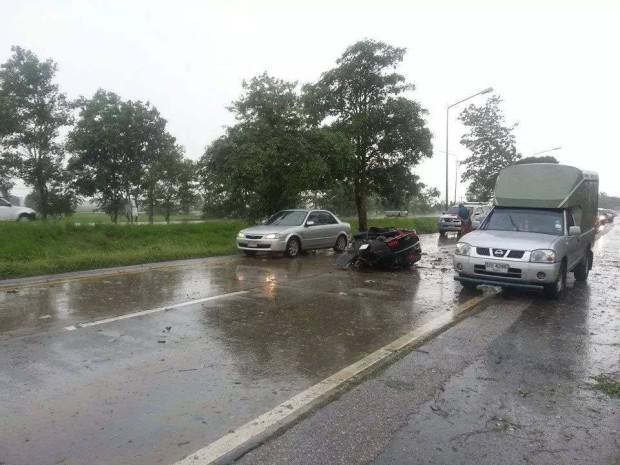 Source:
mirfactov.com/