Welcome Yapovtsy, and here we are)))
Our news.
We finally made the chimney, photo attached)))
We have a new tenant, lodger or rather))
But more on that below))
In the near future we will purchase food. If you want to help us, we are very grateful)
Now brand new!
Meet. Monseratushka)) sings just heard a can, glass fly))
Grandmother came from a nearby village, said here's a gift))
Do with it what you want.
She has an old Okoth kosh, the child is one that we got, in general lambing and on the third day was gone. Mike Farley yelled, wants to eat that do not know the old lady. We were given the wording you want to drown, I can not)) Well, yes, and we only deal with drowning kittens))
Now we do not get bored, just three o'clock feed) Even the food she needed to get our muhosranske))
One plus, we have a cat called Lyuska it universal mother, once adopted by a Monseratushku, the problem is now only in the breast, as the milk is naturally in a sterile Lyuska no.
The story of Lyuska, in the village where we rented a house, began to come to us to eat first time looked narrowly, and then away we go. Neighbors warned us that nobody feeds, because it collects kittens Sower neighborhood and leads to the house where it is allowed to eat))
We neighing. But not for long, where a month, I go out on the porch and see Lyuska, but not one, but with three cubs. Well, they took passes another week. It comes Lyuska bears still a kitten. In total, we got rich thanks Lyuska 10 kittens, the benefit she wore pretty quickly parked. But when we are tired, we took her into the house and do not let the street))
Will be 40 photos)
Do not swear, there are no speed)) How long will spread))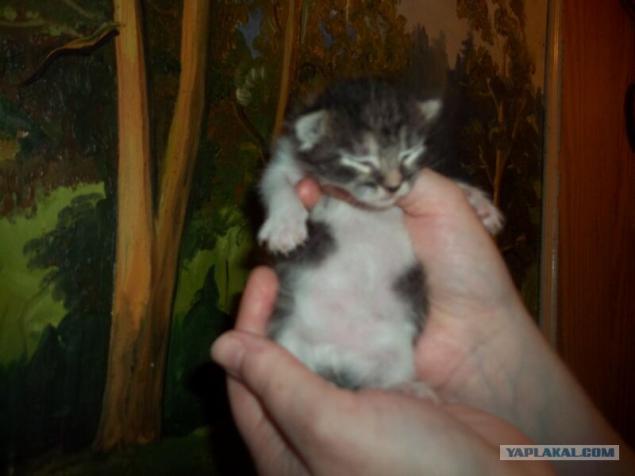 2) Monseratushka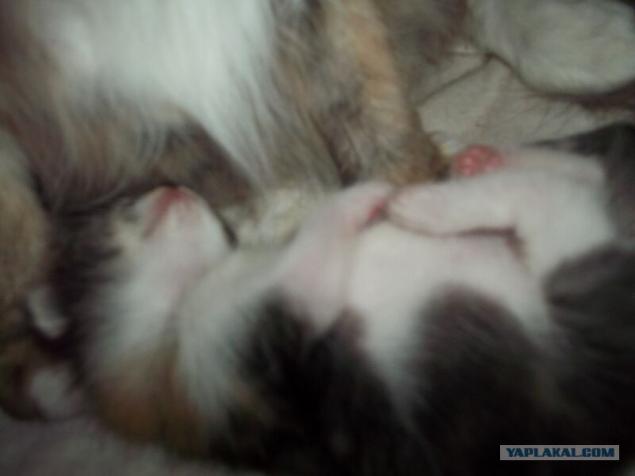 3) Heel)) heel eat slivochki 10ti interest)))
4) we are asleep))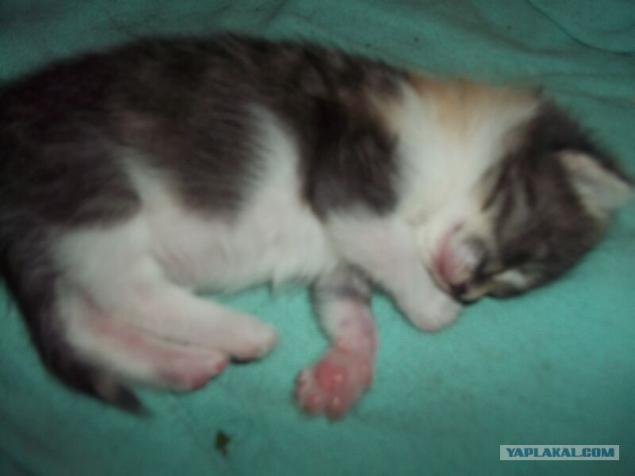 5)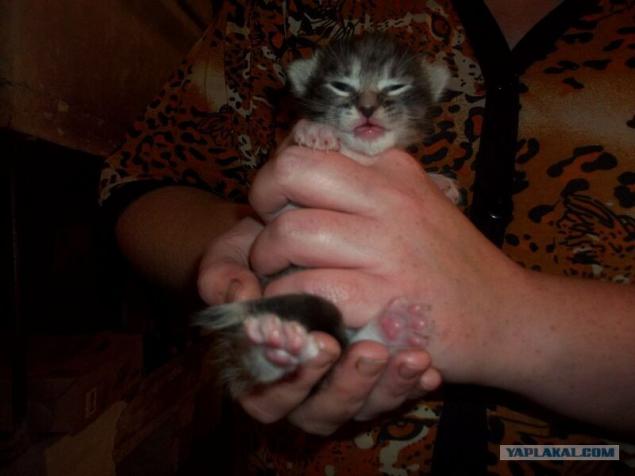 6) Lyuska Vsehnyaya mother)))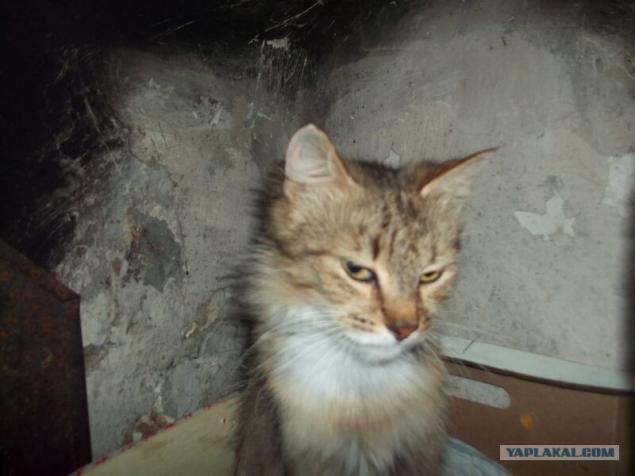 7)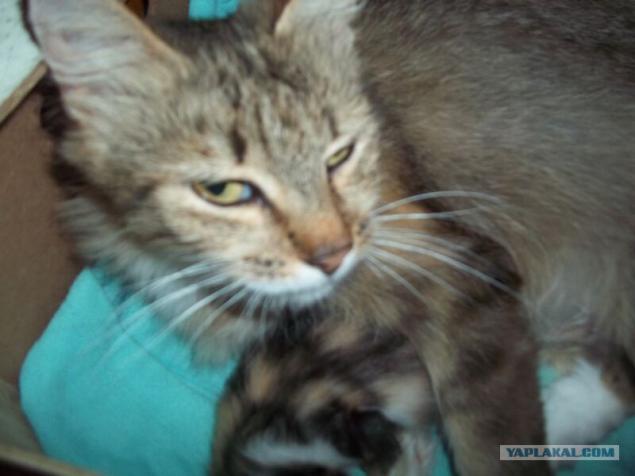 8) Lyuska on vacation))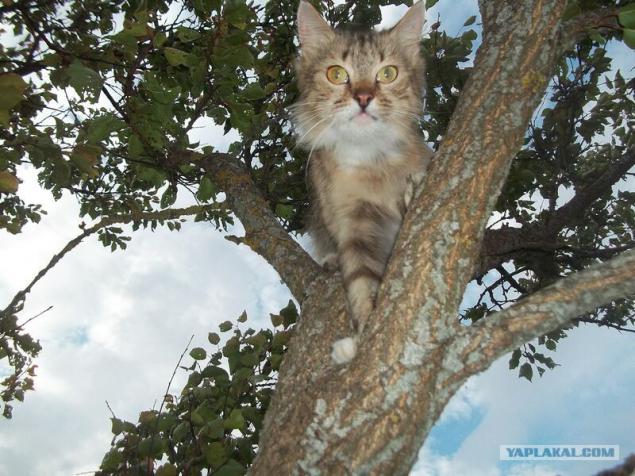 9) The chimney in the process of demolition)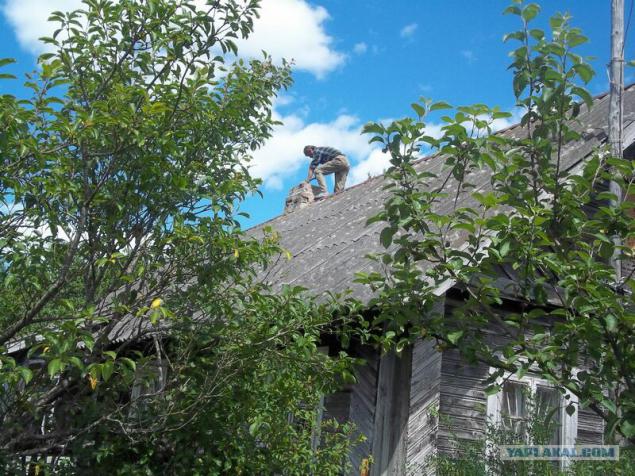 10)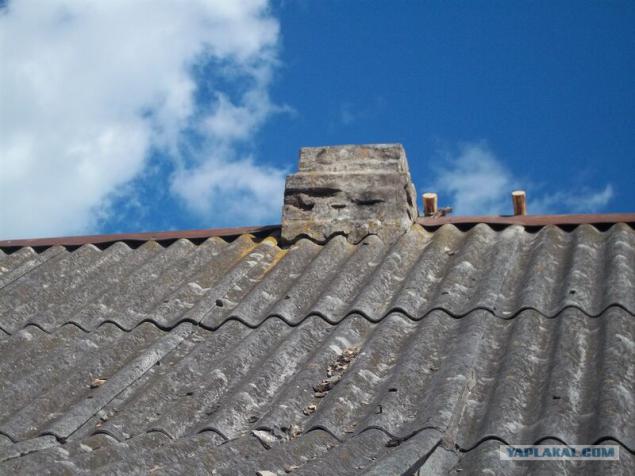 11) Total