Conjure snakes easiest, but you try with a rabbit so :))
Cliff Penrose from England and it is able to. 60-year-old grandfather uses his skills,
to prepare the patient for surgery or simply to appease.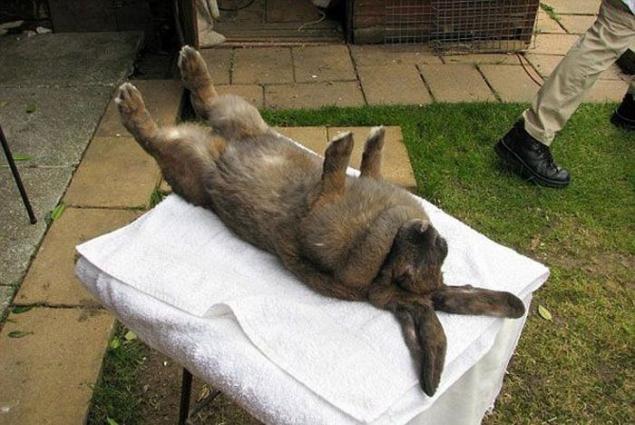 In his town, he snapped among veterinarians. After a light massage, he introduces the "patient" in a state of trance. And rabbits for 10 minutes lying on his back paws up.