Welcome to the capital of the UK - London. The old building, which gained new life, is in one of the most prestigious areas of the city - Kensington.
Before Daniel Hopwood had a difficult task - the creation of a new interior with all the wishes of the owners. The difficulty is that the couple living in the house, completely different views on the interior design of the mansion. The result is a unique symbiosis of minimalist style in the interior space and the traditional design.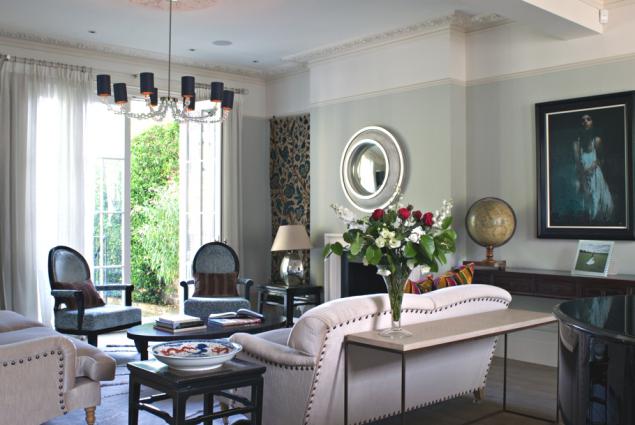 Conventionally, all rooms can be divided into "male" and "female».
Large living room "for her" luxurious furnishings. Gentle gray-blue color of the walls complemented elegant moldings on the ceiling. Wooden floors and vintage furniture create an elegant image of the old hall for the reception of visitors.
Bathroom decorated with beautiful wallpaper with flowers. Mirrored walls visually expand relatively small area. Is the real pearl decoration figure Venetian mirror.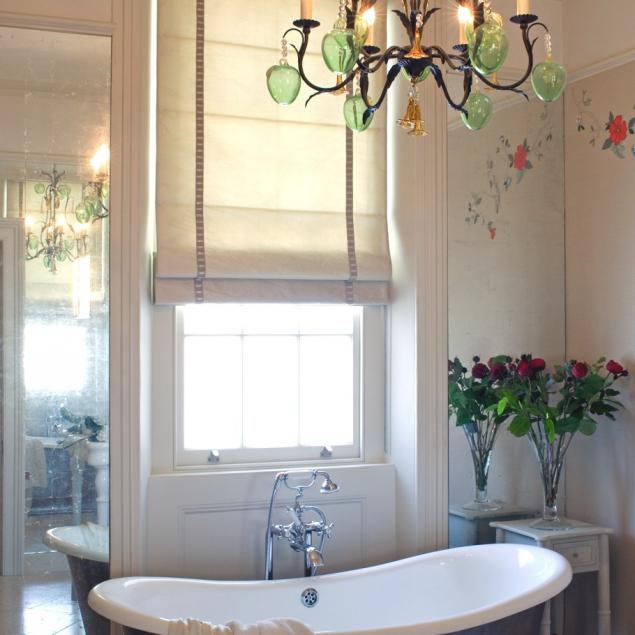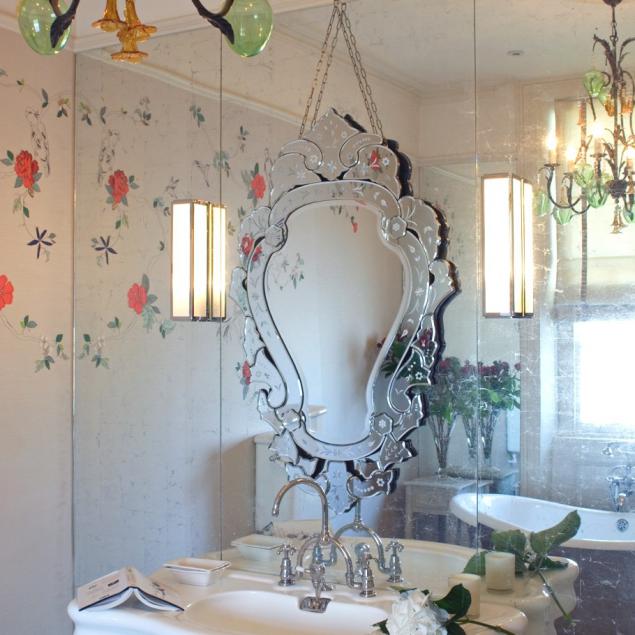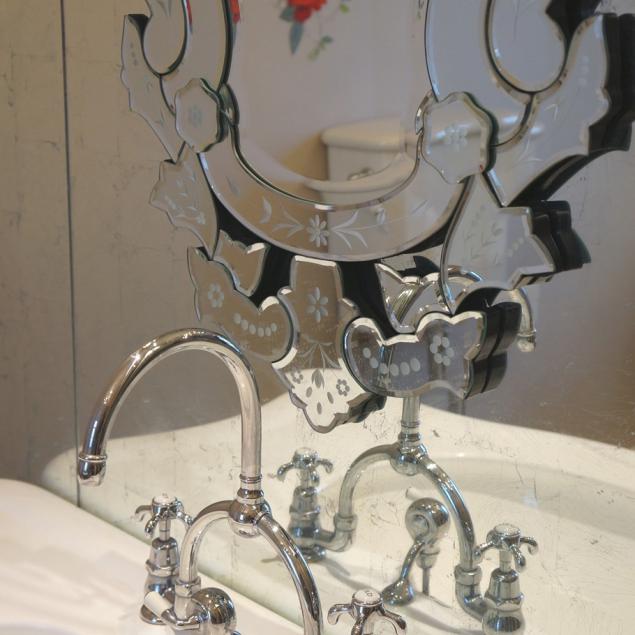 Ultramodern shower decorated dark stone. As if you are near a big rock and cascade down on you a little refreshing spray of the falls. Zone sharing - kitchen and dining room are a fusion of the two eras. The latest kitchen equipment skillfully enclosed in archaic cabinets.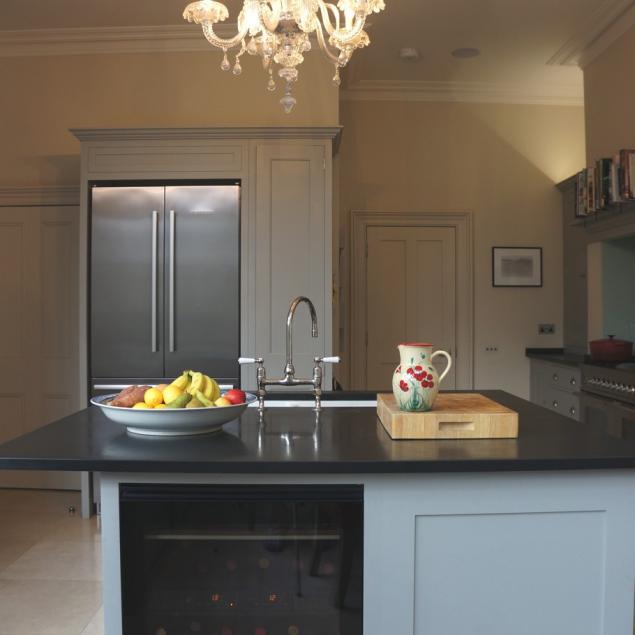 On the glass-covered veranda is a dining table. Irregularly shaped lamp effectively complements the interior.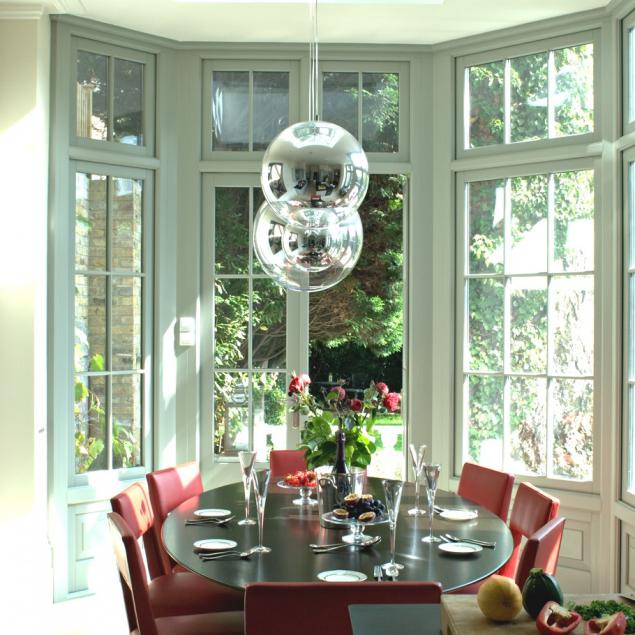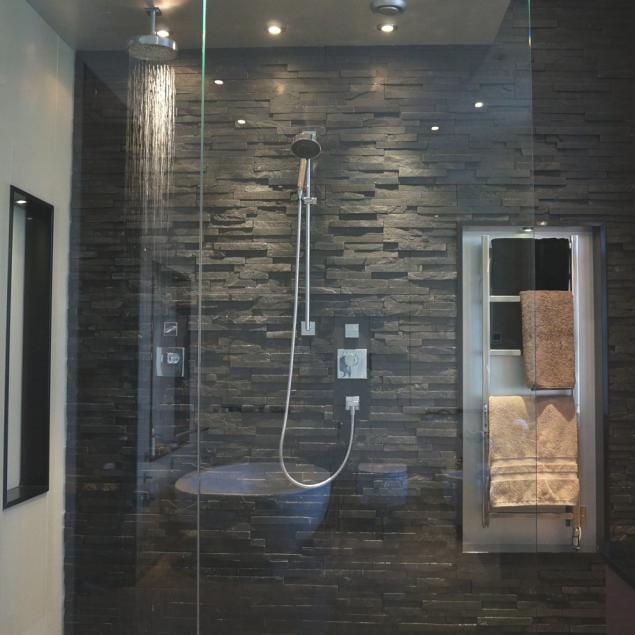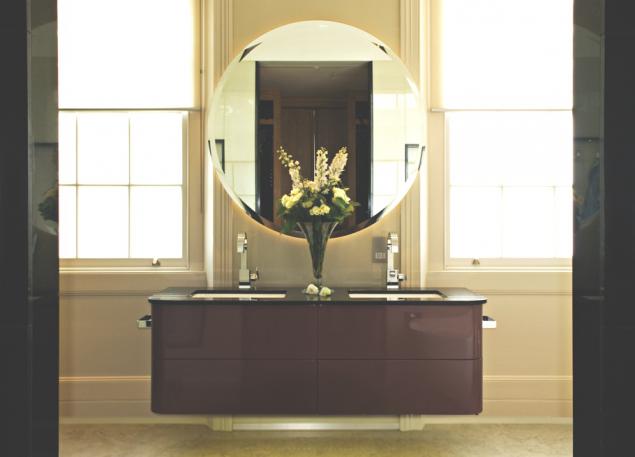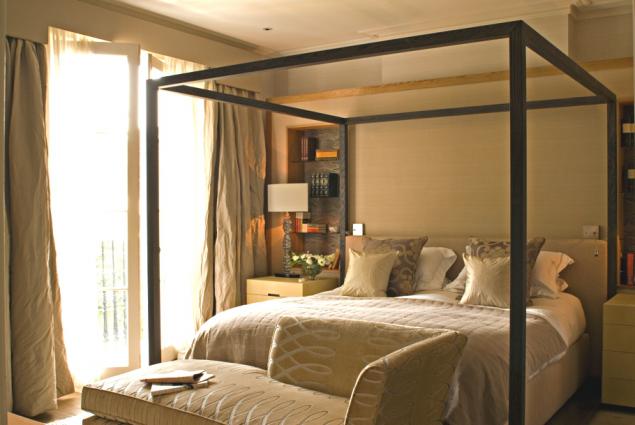 Do you think you have got a designer to combine modernity and archaism?