I found in my closet 3 strёmnenkie pictures,
bought sometime in the river in China. The idea was born just
10 photo.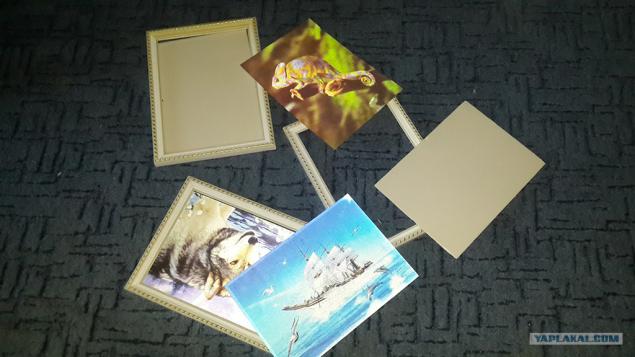 I decided to make something like a panoramic picture
three ordinary. Long chose the image.
I stopped on the "View of the Tokyo office of Google»
Picture resolution is desirable not less than 4K.
I had 5120h3200. He began to mark up and glue
in Corele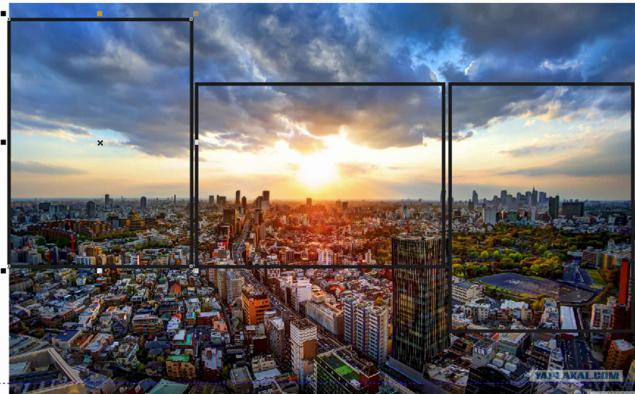 Cut into 3 parts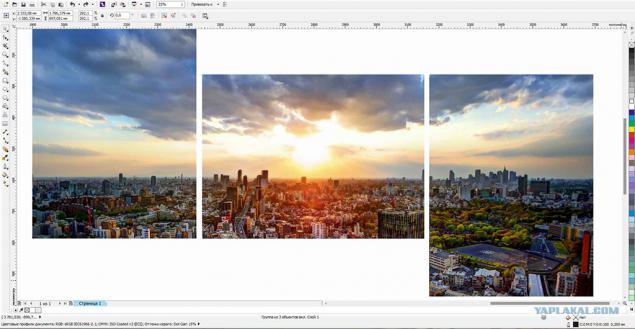 Retain in 3 separate file went to print.
At a cost of 50p. A3 sheet of heavyweight matte
paper. I am going home, Cut.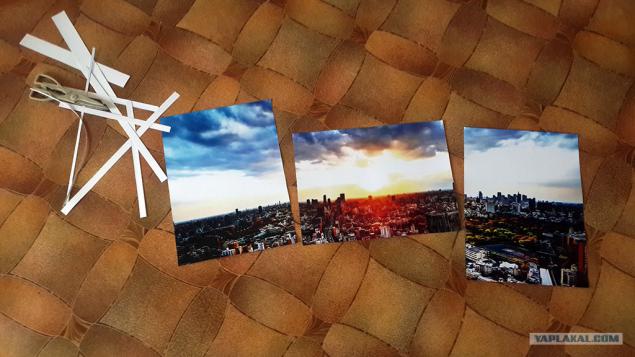 Available frame from the front
It looked like something old-fashioned, with golden
kaёmkami. I decided to glue the picture to the back
side framework. It is necessary to have this side to paint.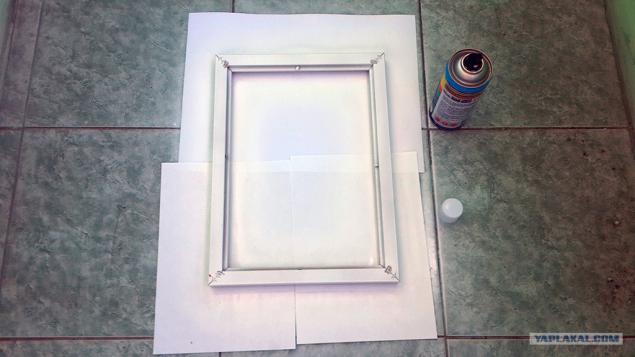 Everything dried up, matured pictures to the frame.
Trying to stick to the glue Clerical
failed. Clay on the double-sided tape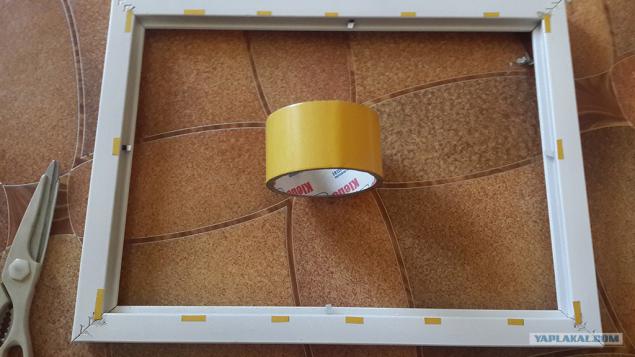 It looks like the rules. Aschenorm even!
Sticking to the wall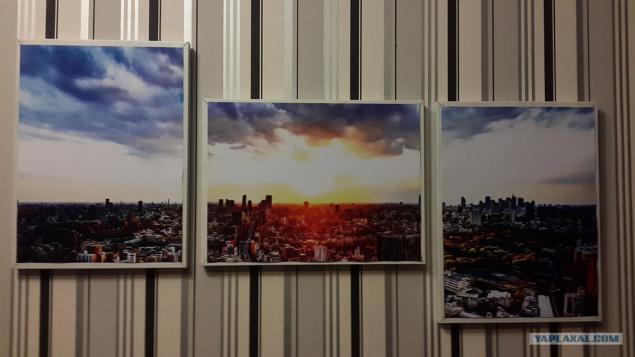 Nichotak, I am satisfied!
The most important thing - the universal! Tired picture - chose a new, printed and glued in place
old. Budget 150r)
I have everything)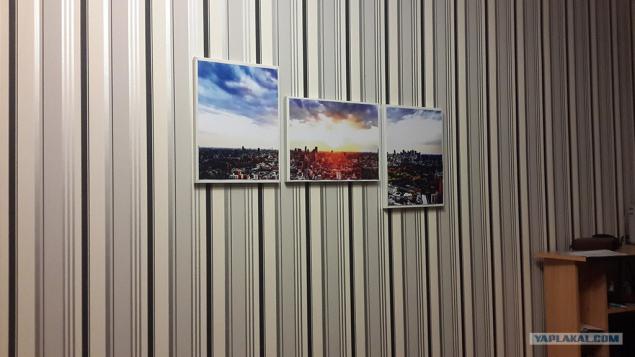 A blzha almost forgot about the cat not
Meet Anton!