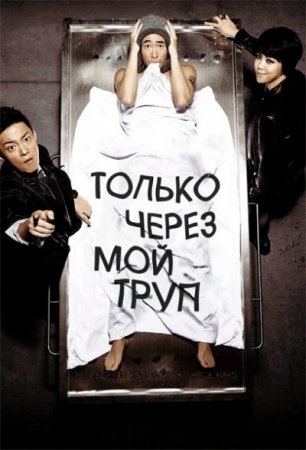 Production: South Korea
Type: full-length, 110 min.
Genre: Comedy, Crime
Director: Do Son Ho / Wu Seon-ho  
Cast:
* Lee Bum Soo - Hyun Baek Chёl,
* Ryu Son Bom - Ahn Jin Oh,
* Kim Ok Bin - Han Dong Hwa,
* Koh Chang Sok - Dream Gu,
* Yes Yu Ying - Chang Yong Ha,
About Jeong Se - the governor and others.
Description: Back Chёl Hyun (Lee Bum Soo) - Former lab biotech researcher who fights against a group of gangsters who try to steal important core technology of the semiconductor crystal. However, Hyun Chёlem fights with gangsters and blindly believing it Han Dong Hwa (Kim Ok Bin), the daughter of his older colleagues. Bandits in their experiments using human corpses. Ahn Jin Oh (Ryu Song Bom) - a man who faked his own death because of the insurance money. Hyun Chёl kidnaps "body" Jin Oh, get ahead of the criminals. But it does not suit Jin Oh, wants to get the insurance money. But with this and have begun their relationships and adventures ...