I offer you the second part of the fashion review with a red carpet reception hundredth anniversary White House Correspondents' Association Dinner. The first part is here.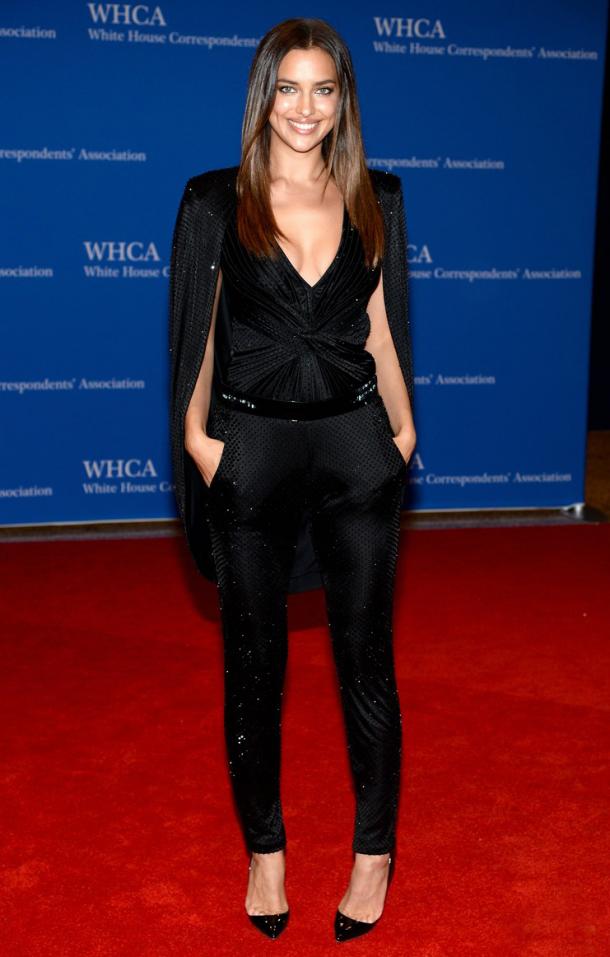 Russian beauty Irina Shayk has appeared on the reception of Barack Obama in the original ensemble from the couture collection Versace. I'm not a big fan of the works of Donatello, but this gorgeous outfit hold of me as soon as I saw him on the podium. Complemented by an unusual Cape black jumpsuit was strewn with shimmering sequins and a very stood out on the red carpet evening dresses among other guests. I admit, I wanted to see the outfit for Rosie Huntington-Whiteley, but she managed to demonstrate our simply brilliant.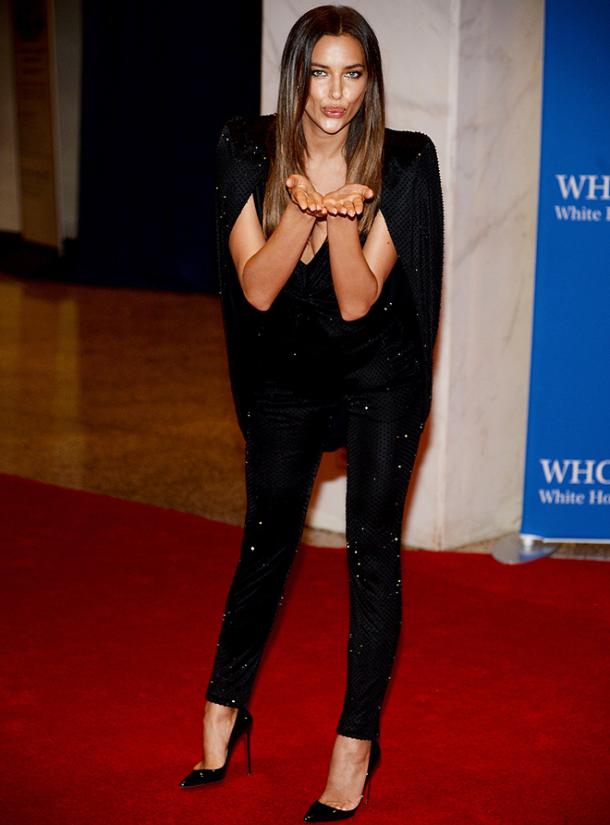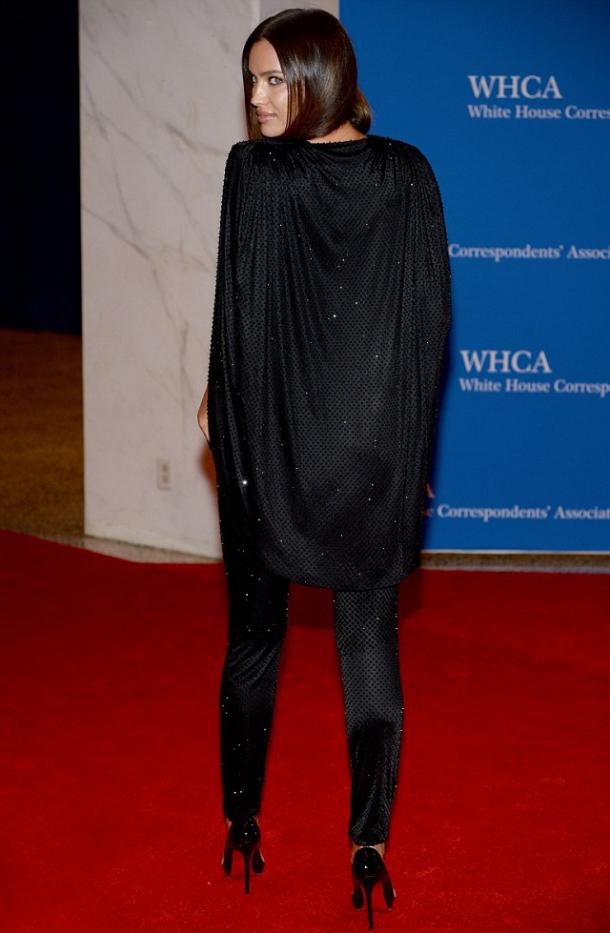 Another Russian top model Anna Vyalitsyna chosen output elegant and feminine dress from Kaufmanfranco. The highlight of her dress became the bodice design with intricate interwoven elements and cutouts. I remember the days when clothes Anna struck our fancy vulgarity and bad taste, but this perfect evening dress, fortunately, does not apply to those.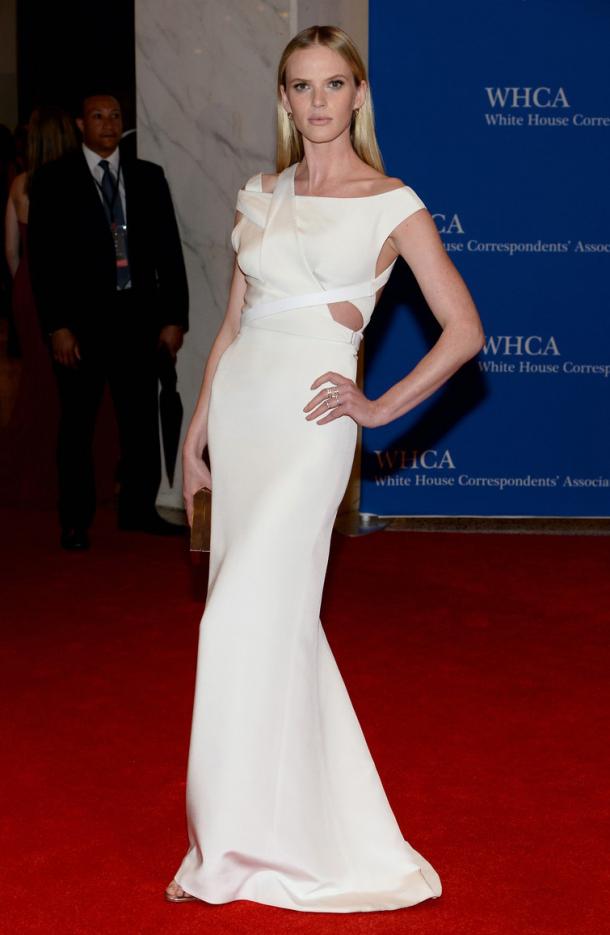 "No other color is not red-haired woman as green!" - It is this thought came to me when I saw Darby Stanchfield in a stunning dress Alberta Ferretti. Air outfit with a floral applique was very becoming an actress, turning it into a soft wood nymph.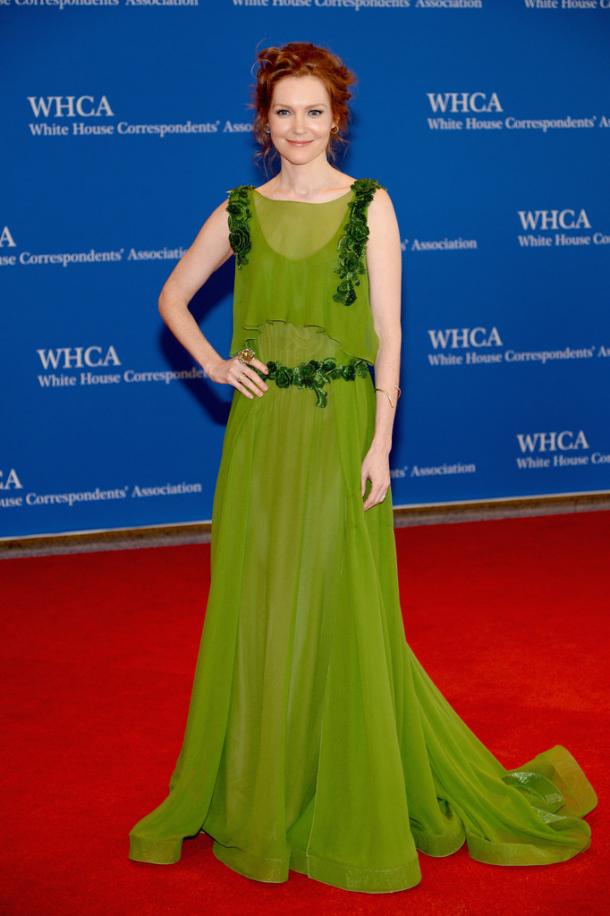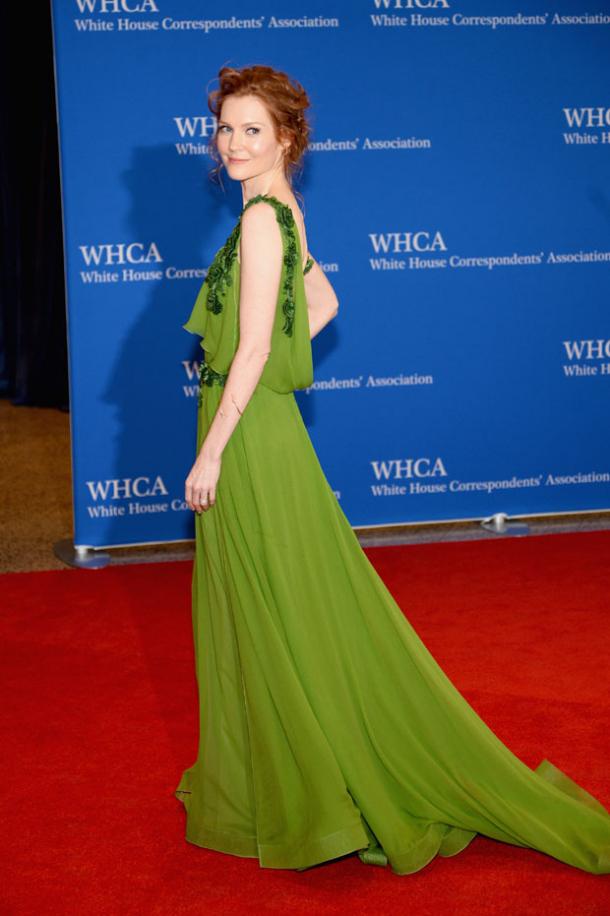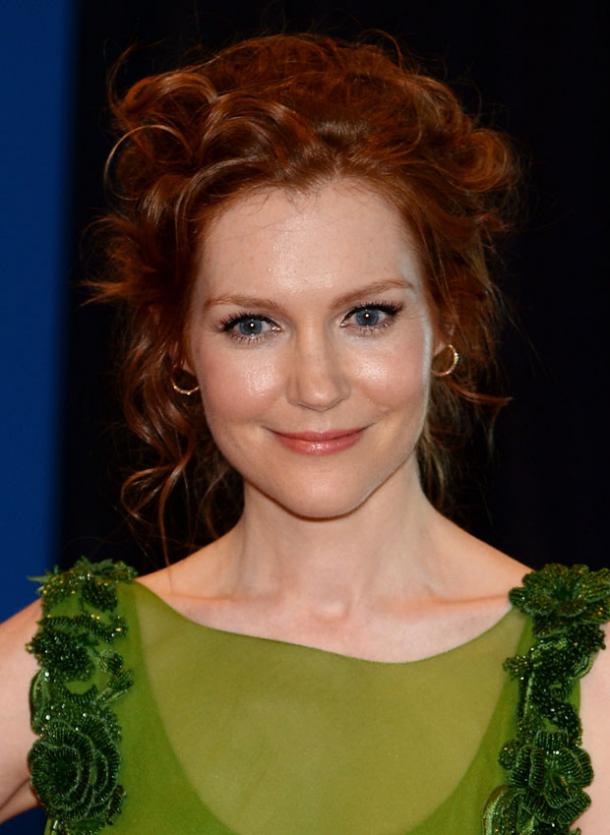 Olivia Munn came to the red carpet in the creation of their favorite designer Gilles Mendel. Pale pink dress was decorated with embroidered accents and lace and emphasized all the twists appetizing figure of our heroine. Taking into account the complex design evening dress, Olivia stood styling to a minimum, adding to the image of discreet makeup, a simple hairdo and earrings to match together.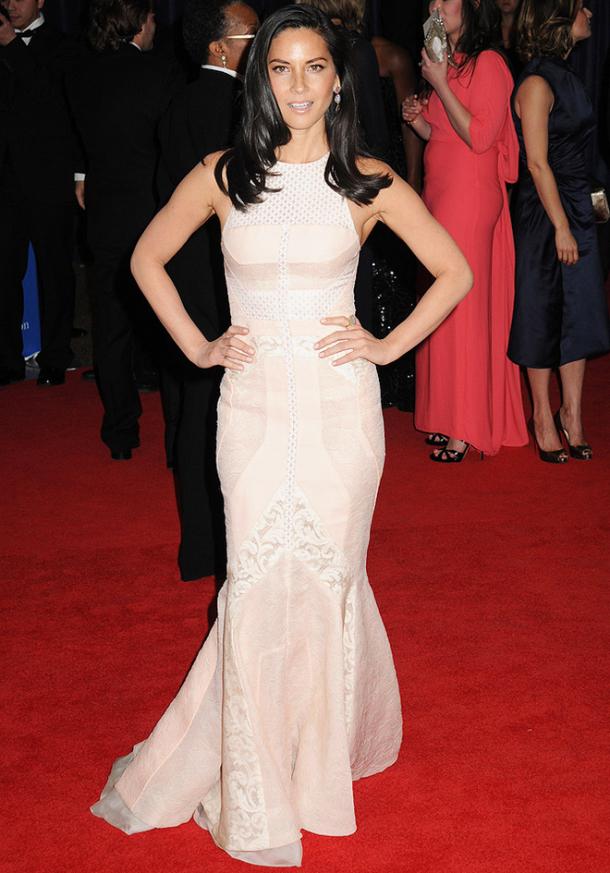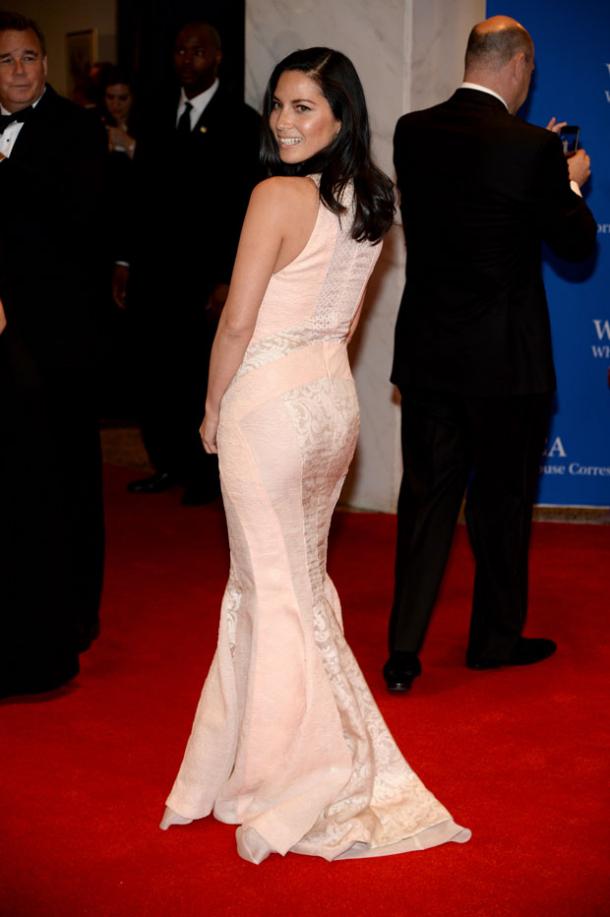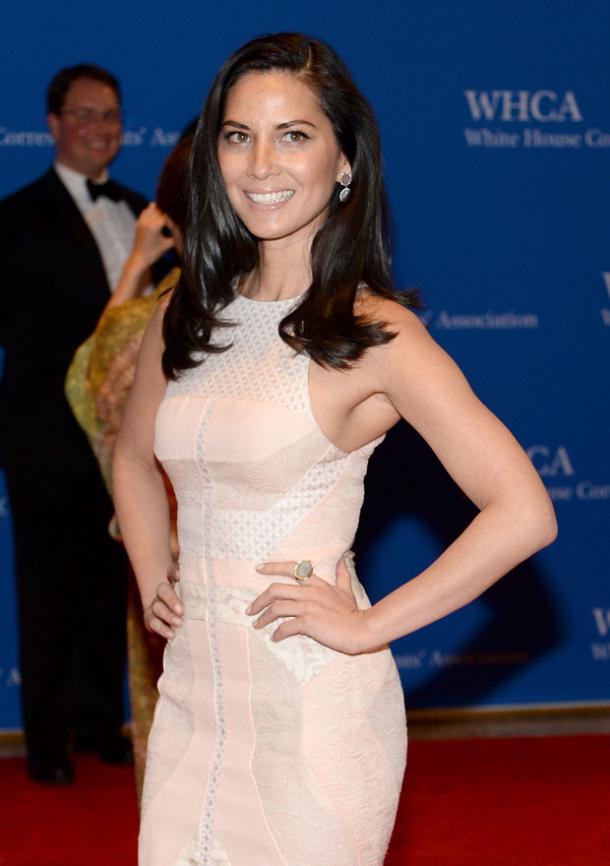 A bit disappointed with my choice of attire AnnaSophia Robb. The performer in the role of the young Carrie Bradshaw arrives at a dinner party in a cocktail dress Pamella Roland with translucent accents on the bodice and a lining. I am not happy with the dress - wrinkled fabric looks sloppy and in general does not paint AnnuSofiyu dress. Hopefully, the actress changed his mind and in the future will please us more successful ensembles, to which we are accustomed.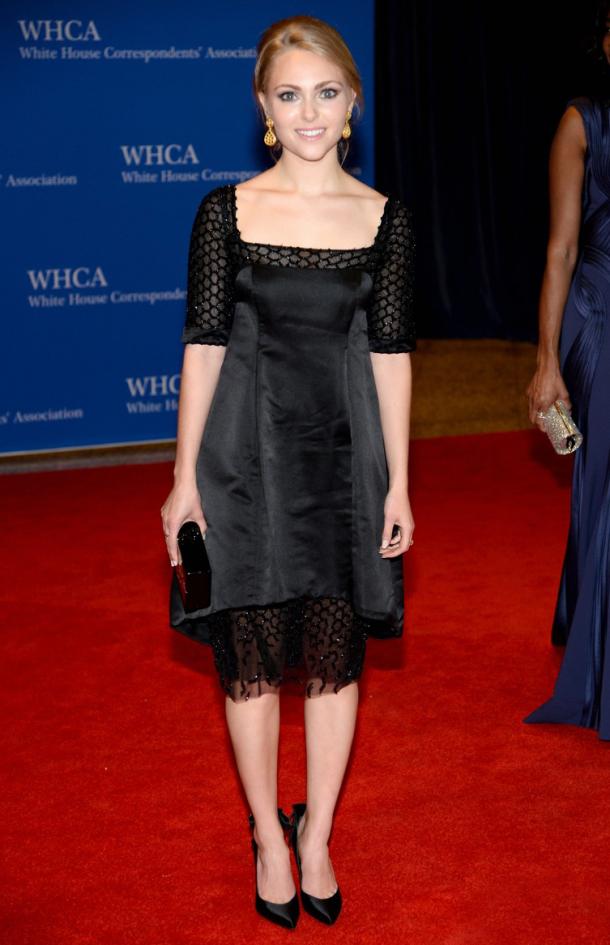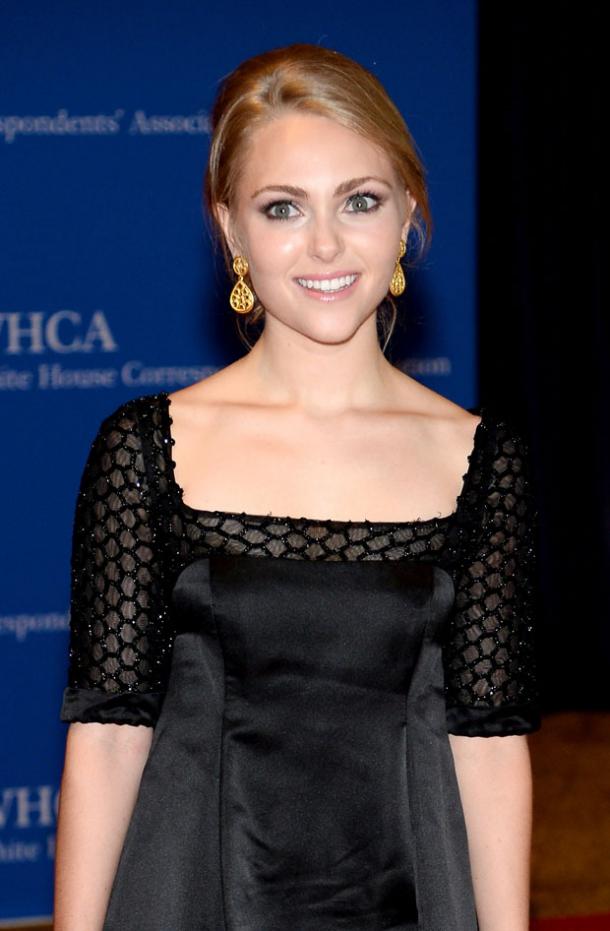 Not pleased with his output and another star Carrie Bradshaw story of Cynthia Nixon. The actress posed for photographers in a dress with an unusual Tibi blurred floral print. The only thing that attracts me in this dress, it's colors, which is very to-face Cynthia. The rest of the image is failed.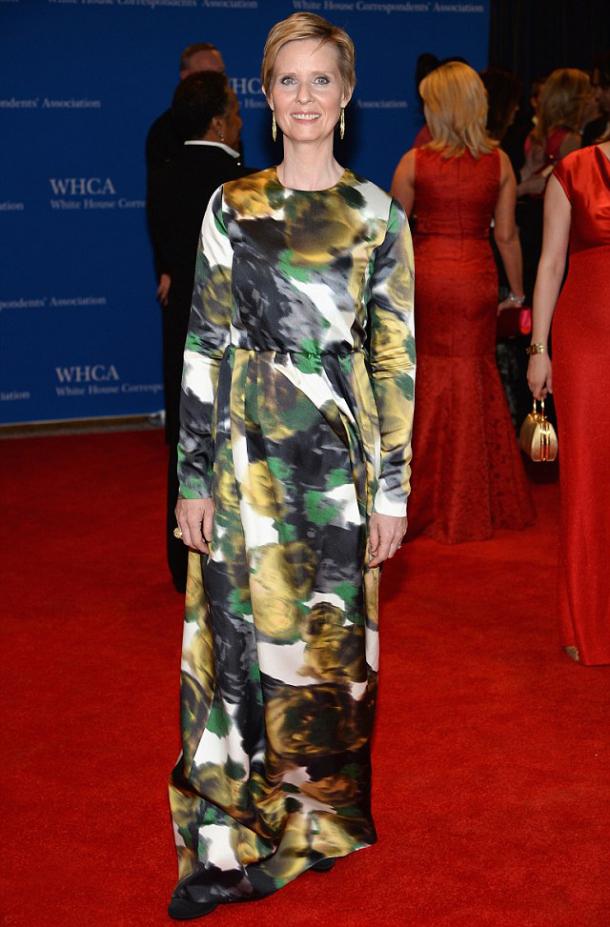 One of the most beautiful images of the event showed us Katharine McPhee. The singer opted for attire beautiful coral color with a spectacular finish and cut on the back, decorated with playful bows. Unusual for evening dresses skirt length opened our eyes elegant red shoes that are just like a scarlet clutch, perfectly complement the image.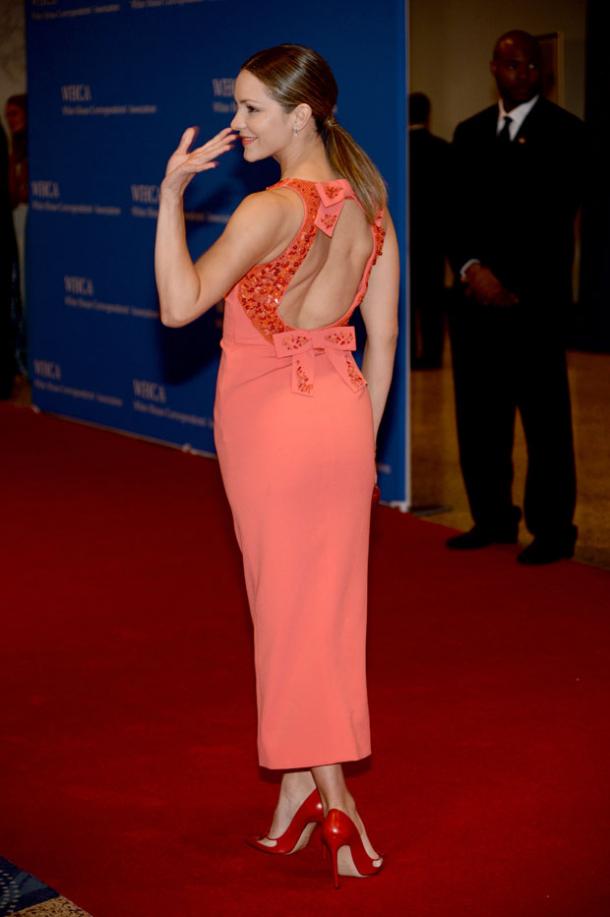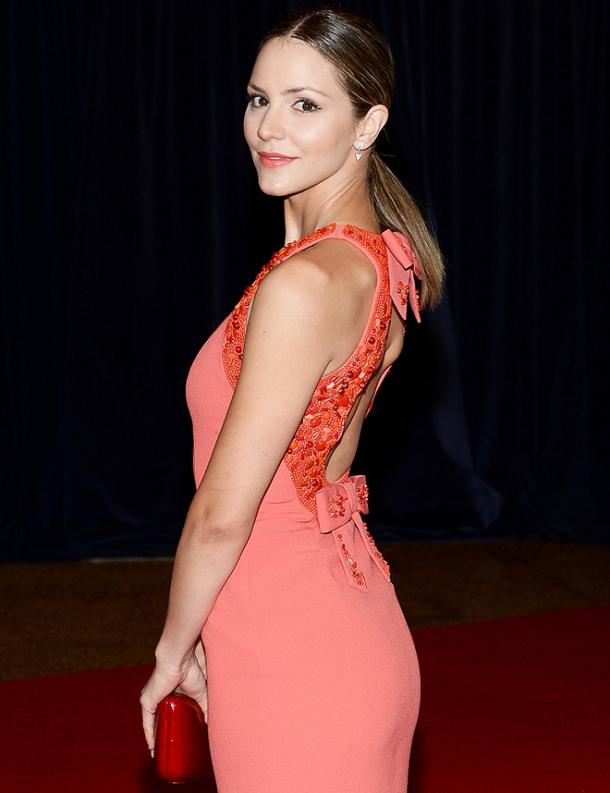 Old-fashioned, heavy, ill-fitting - these are just a few of the many negative characteristics that I can apply to the addition Kristen Bell by Dolce & Gabbana. Who ever thought of a miniature set up on this terrible actress blue dress? Domenico Dolce and you should be ashamed!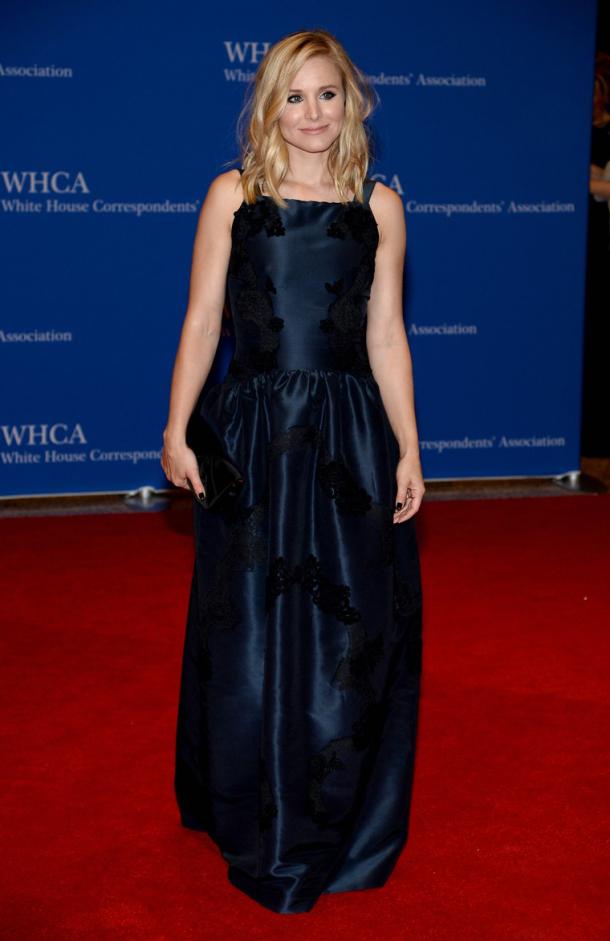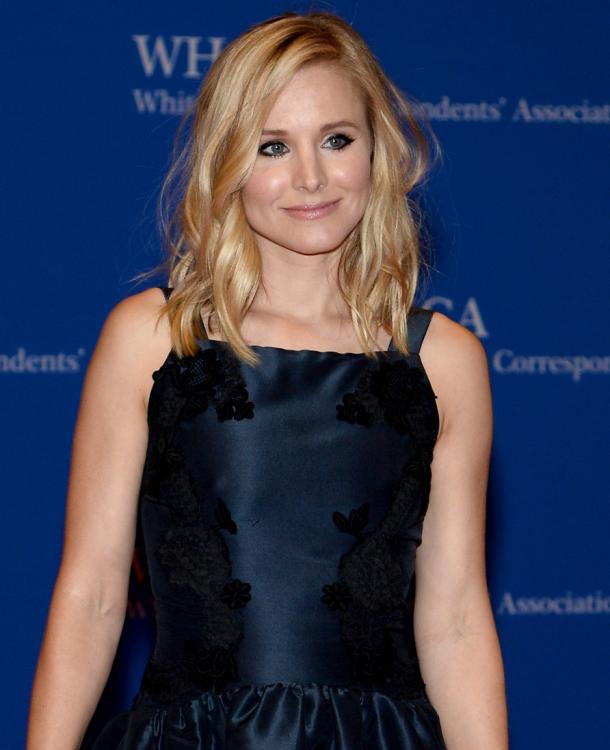 Diane Lane appeared at a dinner party in sexy and elegant evening dress deep red color. I like the design of the dress and the way it sits on its owner, but I have replaced a large lacquer clutch at a tiny ... But that's my personal nitpicking.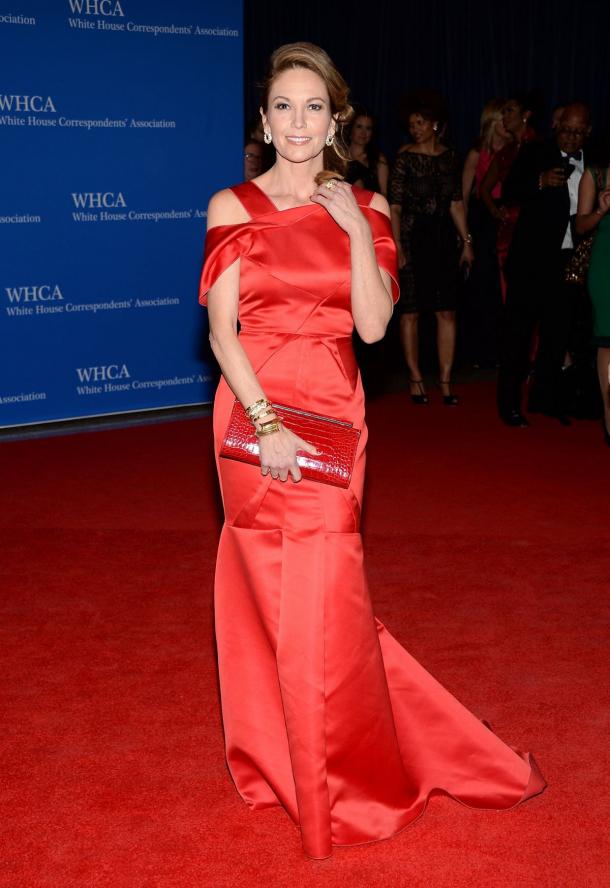 Anna Kendrick has counted on rich blue-purple, and made the right decision! Attire from J. Mendel actress was very becoming, and the insertion of chiffon gave it originality. Maybe Anna should pay more attention to hair and makeup, but, in my opinion, an easy and natural way of styling nice complement.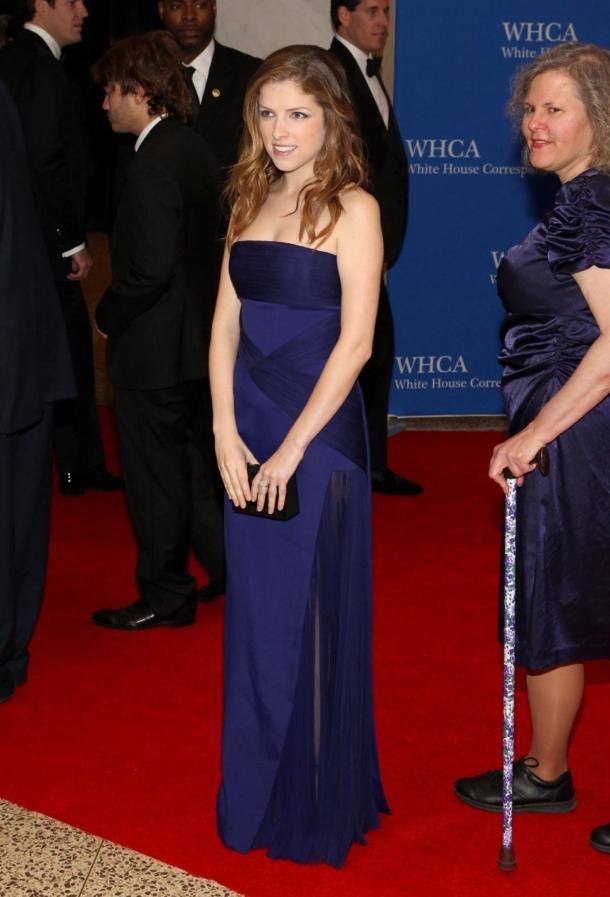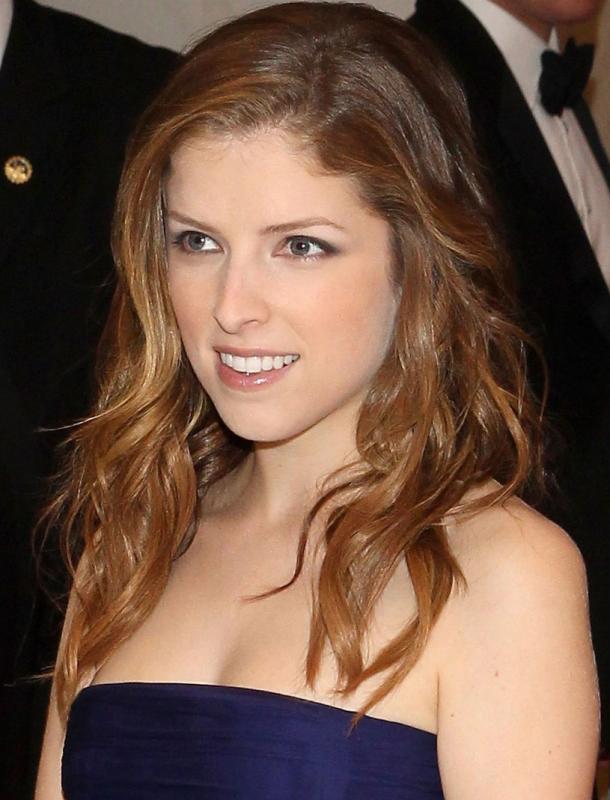 Julianna Margulies was the true embodiment of elegance vintage evening dress in black by Jean Dessès. Actress effectively supplemented his image classic red lipstick and diamonds, but the most attractive of all its accessories (forgive me present here a man!) Was the husband Keith Libertal. Good!