Each year, US President Barack Obama gives a gala dinner in honor of the best journalists of the White House Correspondents' Association. This organization was founded in the early 20th century, and with it came the emergence of a tradition to organize a dinner party. The first dinner was held at the White House in 1920, and since then, every year on the last Saturday of April the president and his family host to visiting the most outstanding journalists of America. Like any other event, White House Correspondents' Dinner complete without representatives of show business, with many of whom Obama a great relationship.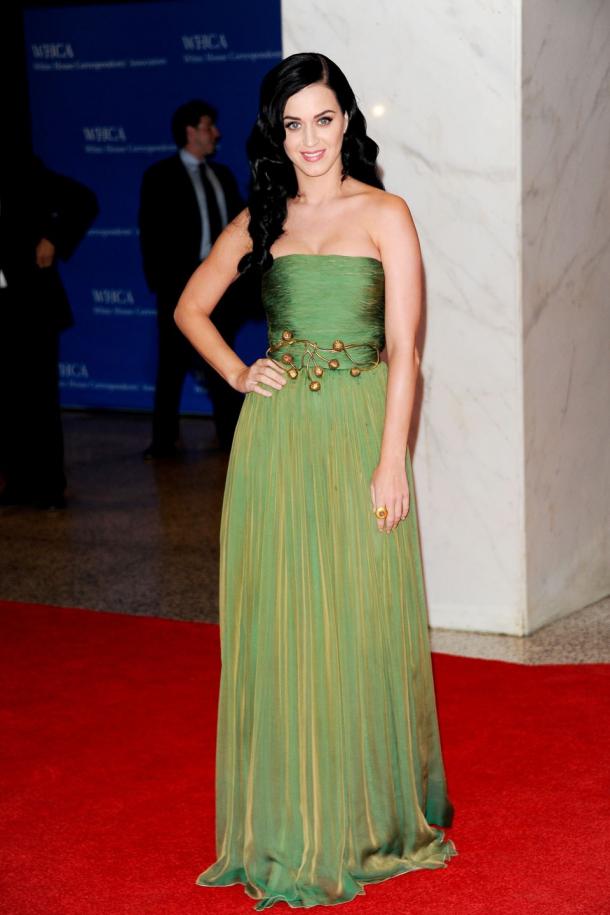 Katy Perry arrives at the dinner in a beautiful dress couture collection Giambattista Valli 2012. Green silk with golden reflections and original metal strap, the creation of which was inspired by Italian designer flora and fauna, made of real wood nymph Katy. I really like the fact that the singer has decided not to overload your image details and opted for a presidential dinner enjoy a conservative (by the standards of Parry) options along.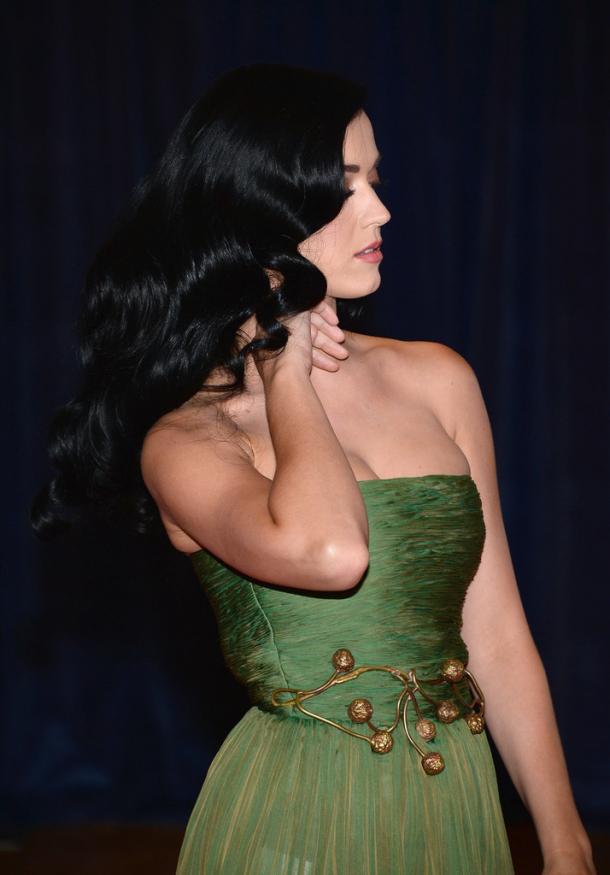 Diva Sharon Stone, on the contrary, has decided to add pepper to your outfit. Black dress on the floor, a fur coat and long leather gloves are a very bold combination and it does not go beyond what is permitted.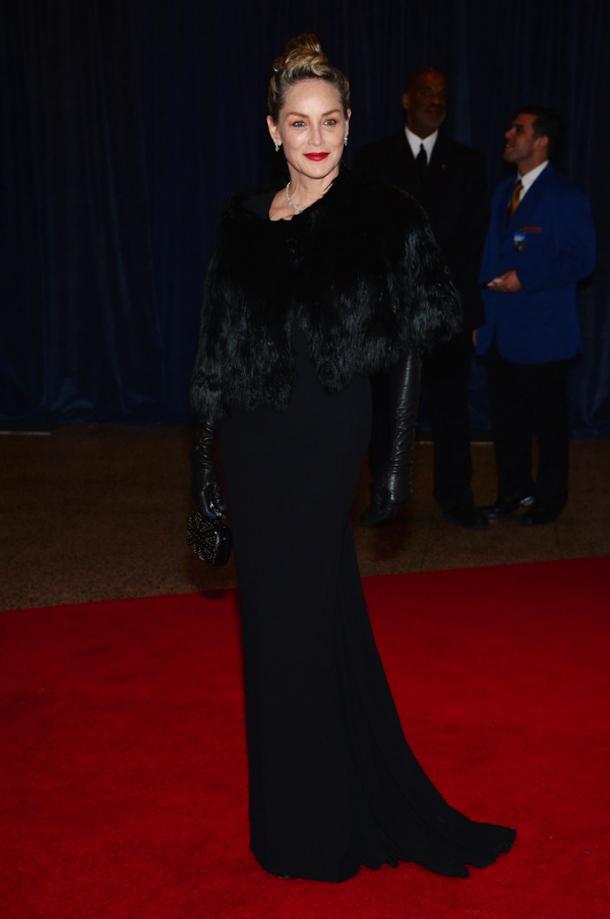 Amy Poehler walked the red carpet in a white dress, studded with silver sequins from the collection of the brand Basler. Design dresses worthy of all praise - shortened sleeves looks elegant and small Basque waist emphasizes the feminine silhouette. This dress Amy looks fine, but I would have chosen a more discreet color nail polish to give the image a little more finesse.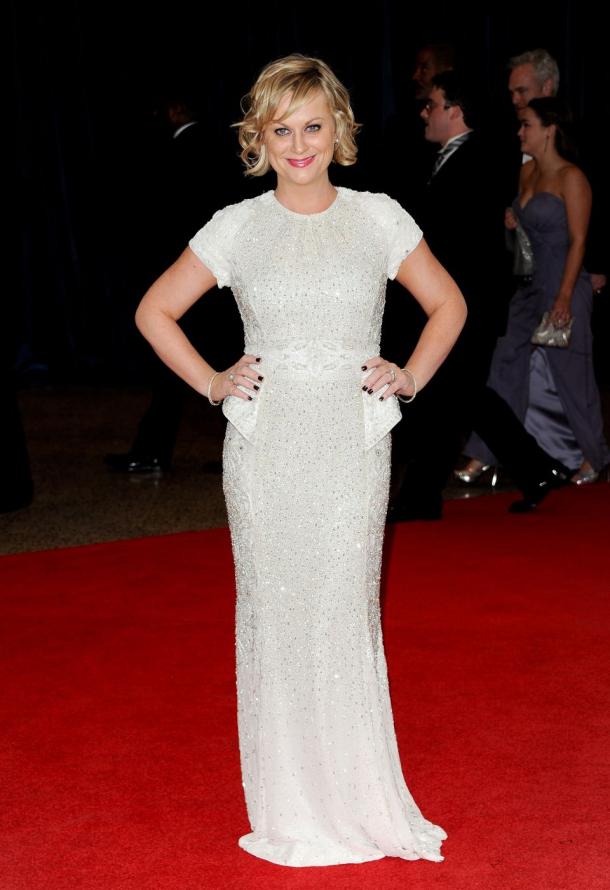 Hayden Paneterri chosen for the event dress color from pale yellow Katharine Kidd. In my opinion, this outfit catastrophically overloaded with details. Here and illusionary effect, and lots of draperies and decor in the form of filaments interspersed with crystals Swarovski, and Hayden also finished off all this grandeur complicated hairdo, big earrings green and red lipstick.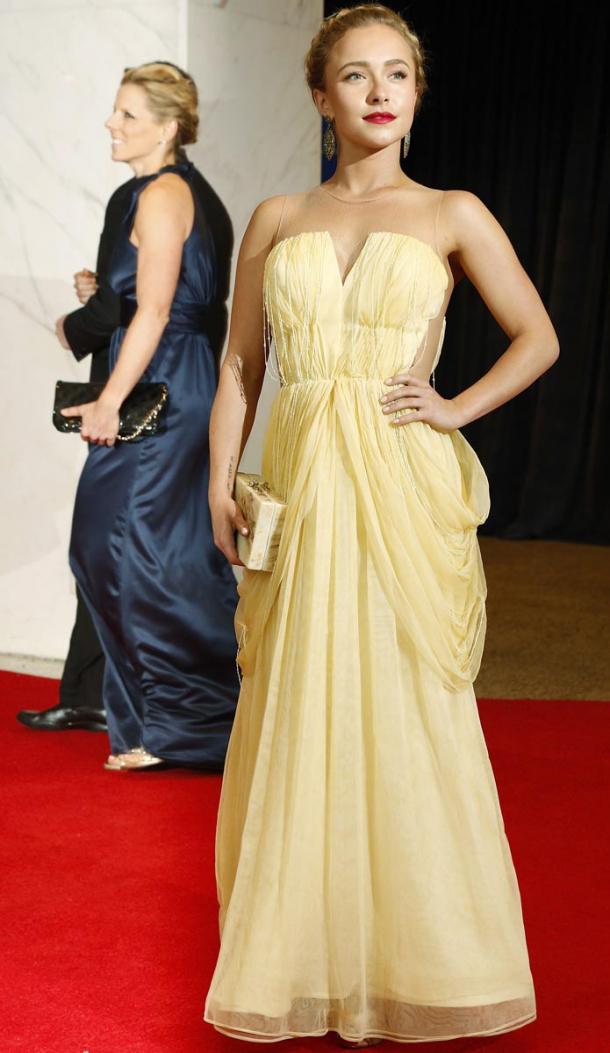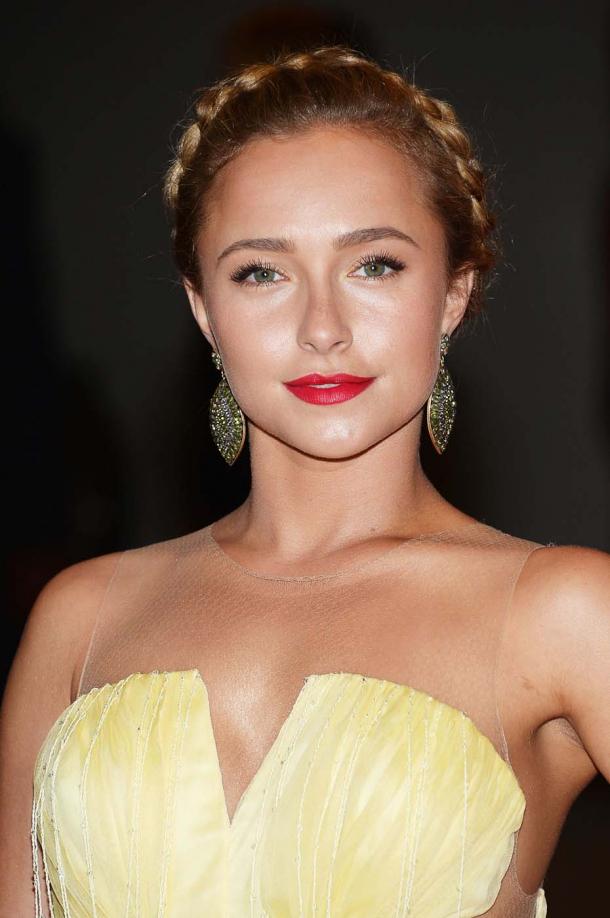 The star of the series "Mad Men" Jessica Paré was very elegant in a dark blue creation of the fashion house Antonio Berardi. Dress with geometric details and the black velvet inserts look easy, but it is very subtle. Styling has also been kept to a minimum - classic outfits will not tolerate this type of neighborhood extravagant accessories and excessive decoration.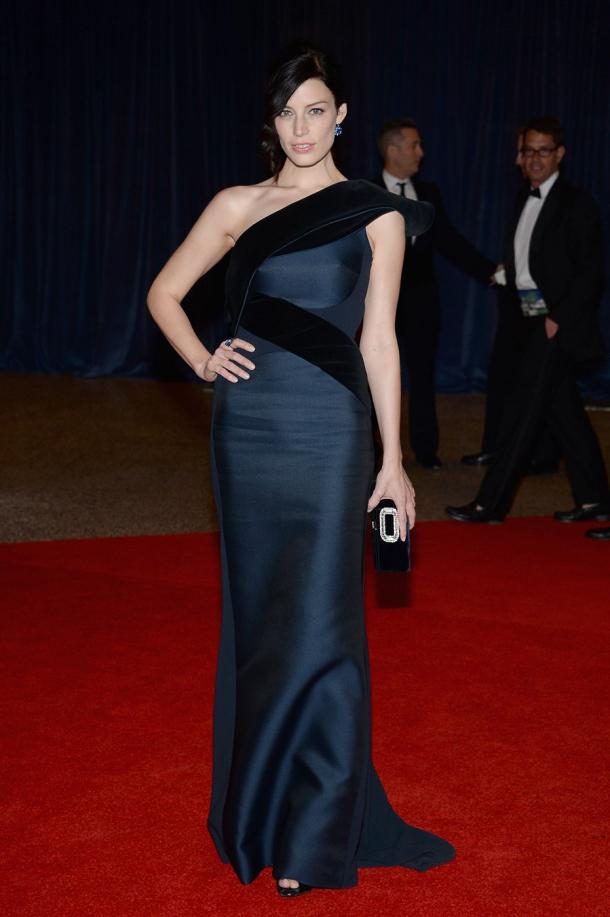 Minimalistic image chosen for the red carpet and our compatriot Irina Shayk. Close-fitting dress of black lace looks very worthy, but I personally would prefer to see Ira something more interesting and unusual. As in the past year!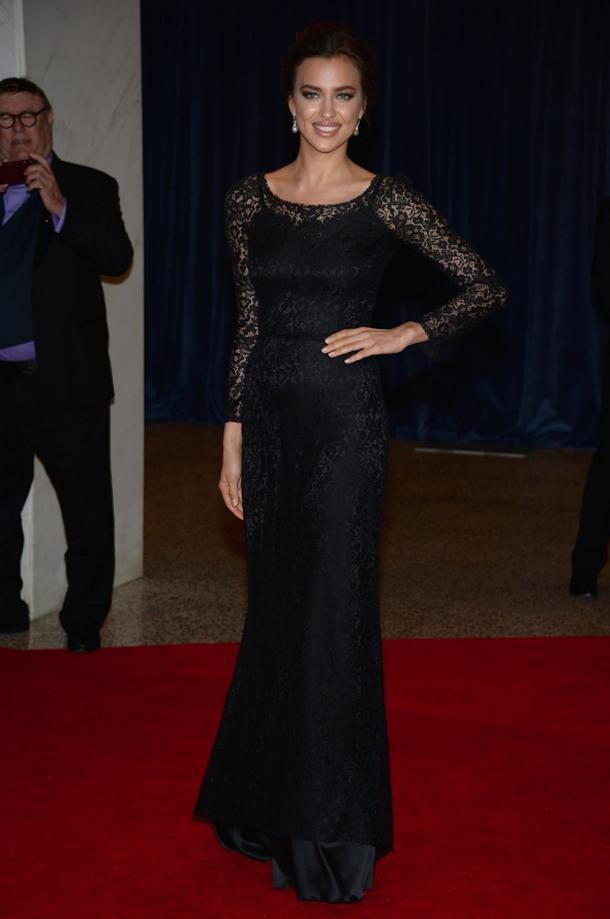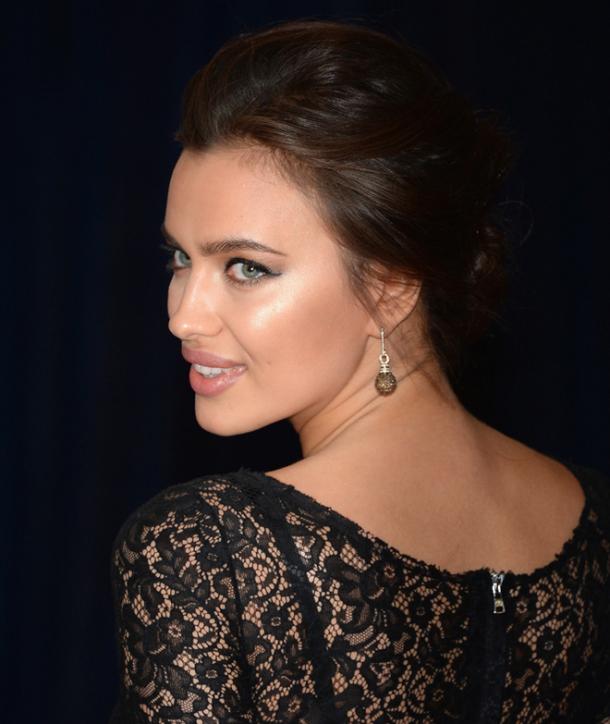 In my memory this is the first image of Sophia Bush, designed in neutral colors, because usually the actress prefers outfits brighter. Evening dress by Lela Rose with gold embroidery looks nice and unobtrusive, but in this dress, there is nothing for which he could fall in love with him. He was unremarkable, and some boring - seen and forgotten.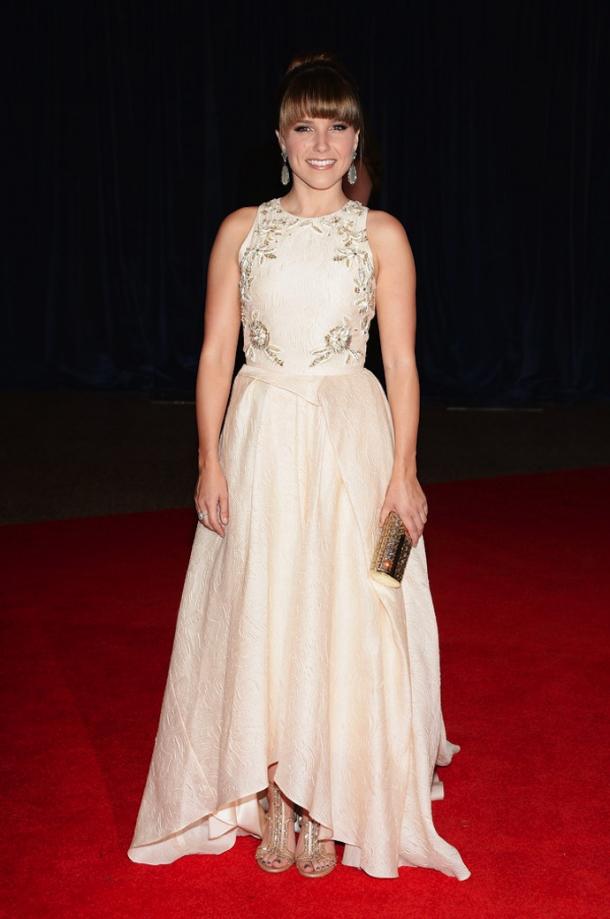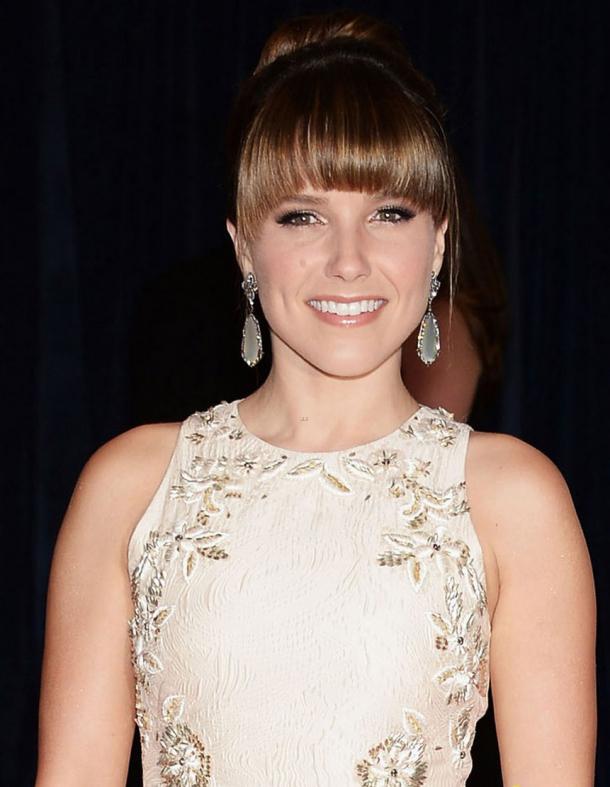 The delicate hue dress arrived for dinner and Elizabeth Banks. First of all, I would say that the very warm peach to face the actress - it is refreshing and even her young. The very style of dress also looks good - simple front view compensated unusual design back with two large black bow at the waist and neck. In general, the image looks good, but I was very confused by the quality of the fabric - a material more like the lining and looks cheap.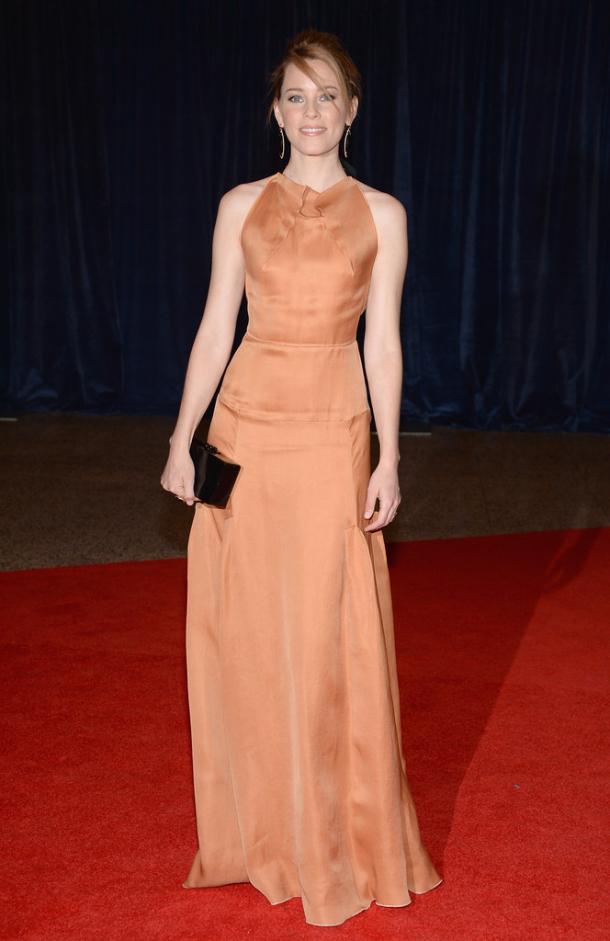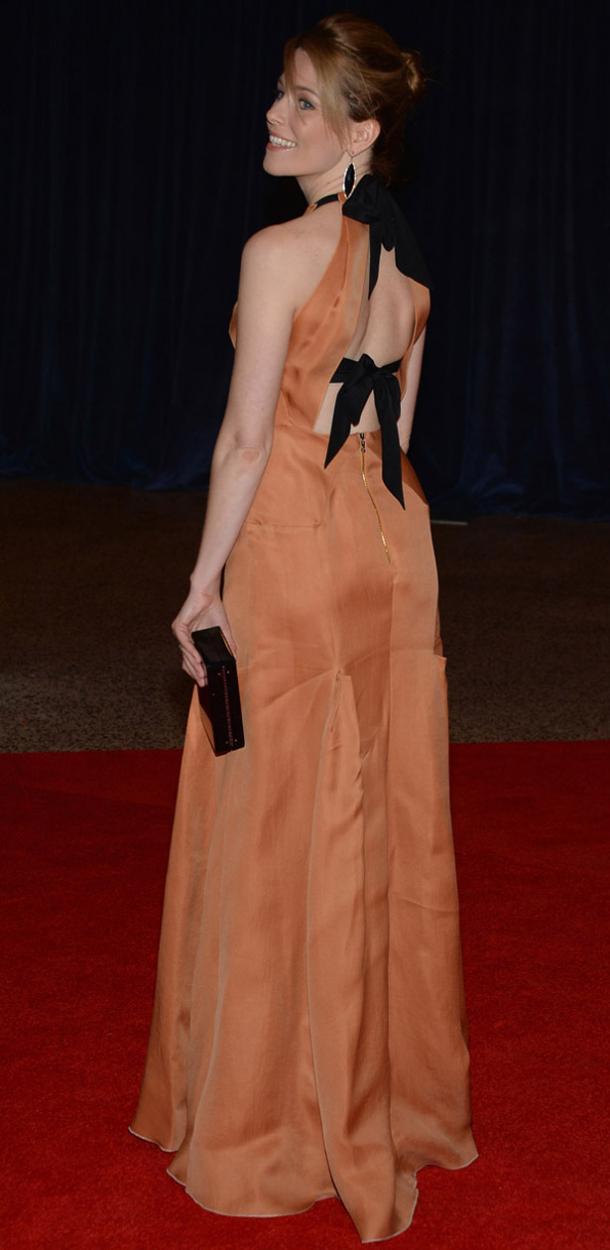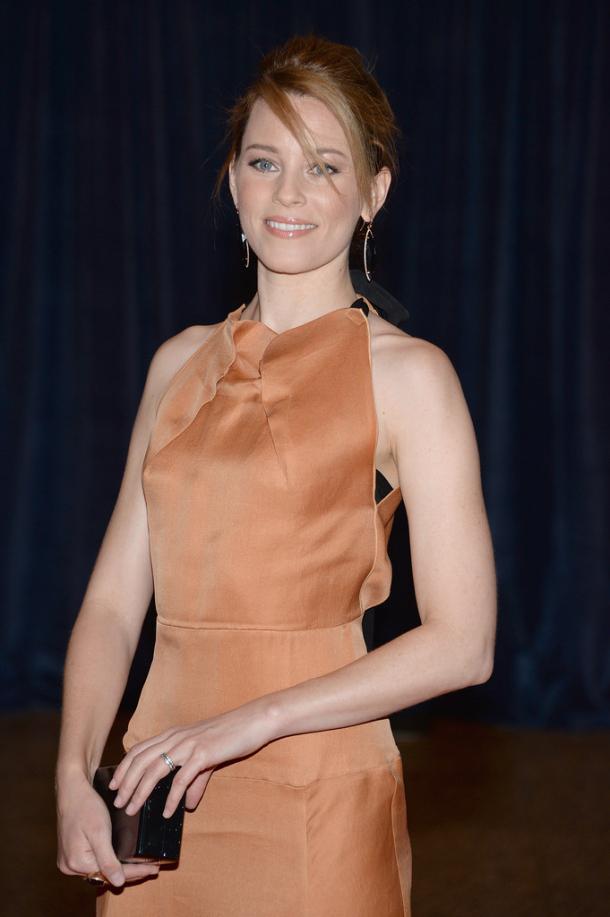 British actress Natalie Dormer, we know, first of all, on the role of Anne Boleyn in "Tudors", chose to meet with the president of America will enjoy a discreet way. Black dress from Marios Schwab column decorated with unusual geometric applications of white pearls, which are carried out in the form of the main decorative feature. The podium is a version of the dress complemented by aggressive leather belt, and I am very glad that Natalie decided to abandon this ambiguous element in the dress, to bear the image of a classic style.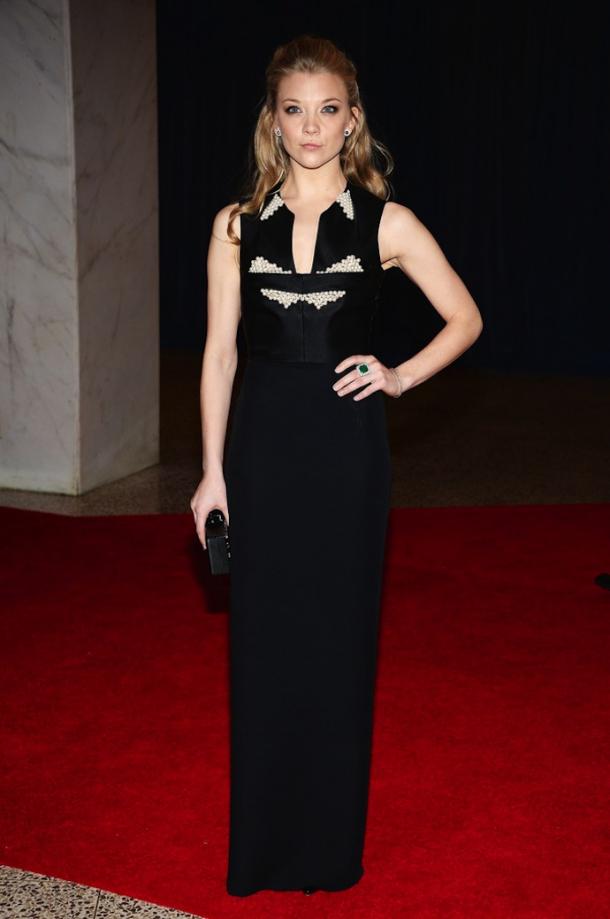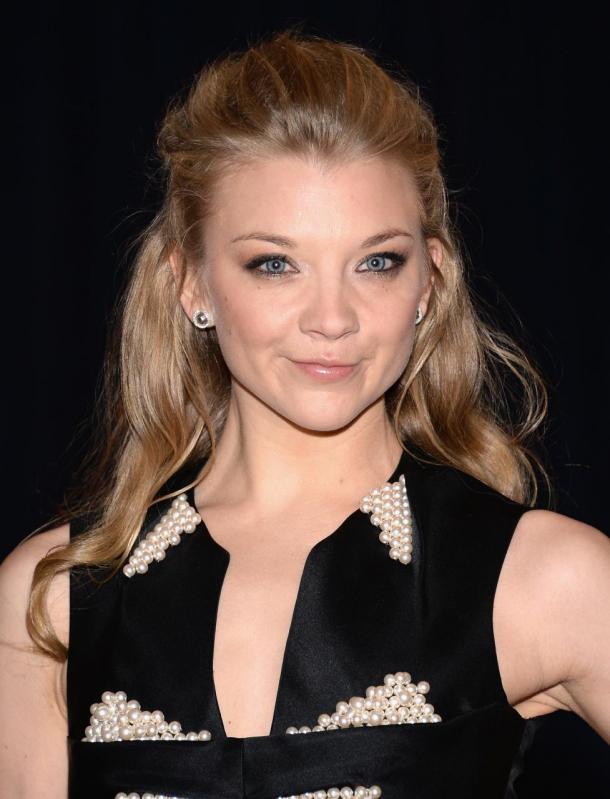 Model Chrissy Teygen posed for photographers in nyudovom dress, decorated with glittering sequins of different sizes. This dress has no obvious flaws, but it lacks originality. We have already seen a lot payetochnyh dresses and many of them are difficult to distinguish from each other. Attire Chrissy just from this category.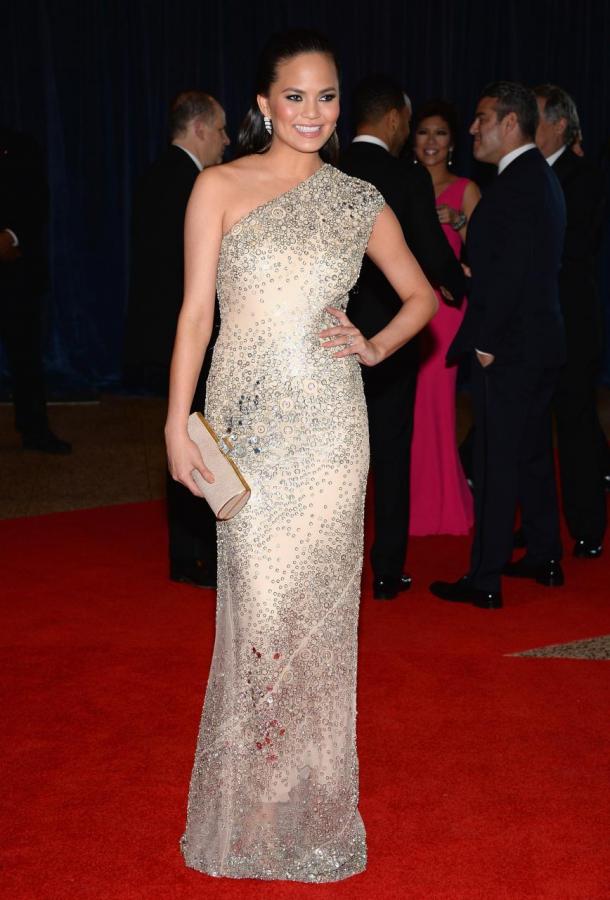 To be continued…