The founders of Yekaterinburg for a while replaced the American cartoon characters Beavis and Butthead.
No, Tatishchev and De Genin have not gone away, put them on the heads of the box with the image of people cartoon characters.
Proveseli they are about twenty minutes in front of the governor's residence. Whom it occurred to him is not known.
The monument was erected in the town dam in the year of the 275th anniversary of Yekaterinburg, in August 1998.
Then MTV series about these idiots was very popular among the youth. Because of this monument
informally for a long time called "Beavis and Butthead" ... And now embodied "in cardboard»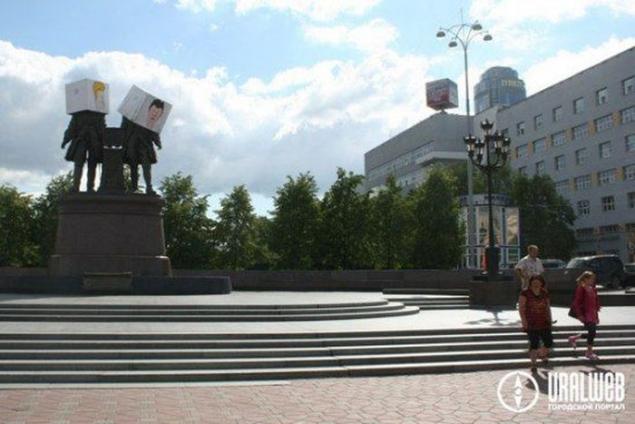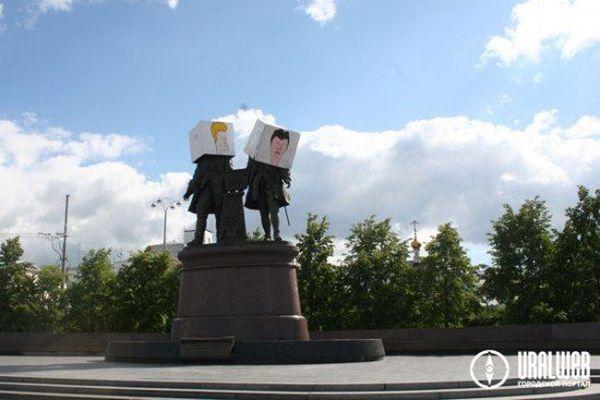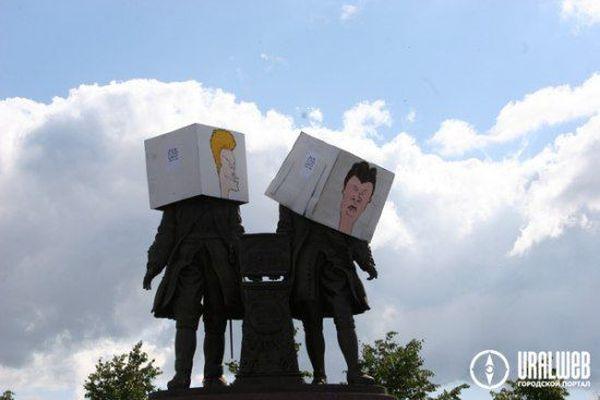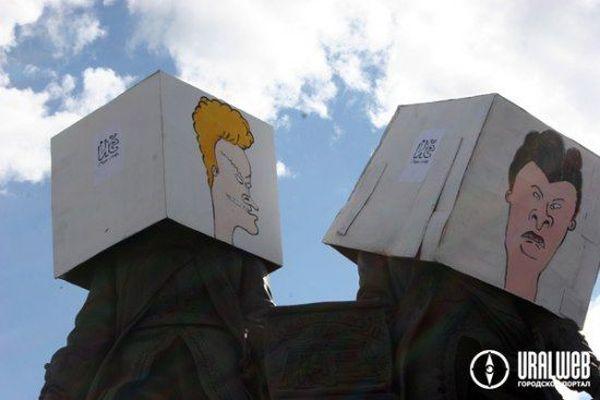 via Source