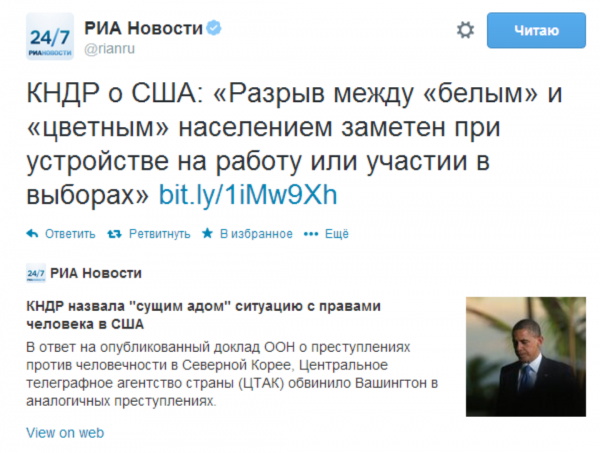 It is clear that the closer to zombatoru, the irreversible destruction of consciousness.
Some already do not understand what they write and speak, and the main biomass zombie does not understand what he was doing and what he wants ...
Weirdly even imagine what it's all over. One thing is absolutely clear - the main "Putin's Plan" to dismantle Russia and the complete destruction of the Russian World -vstupil its final phase.
Your text to link ...