The Khasan district of Primorye on amphibious site "clerk", the Marines of the Pacific Fleet have successfully conducted a battalion tactical exercises with live firing.
30 pictures, the source.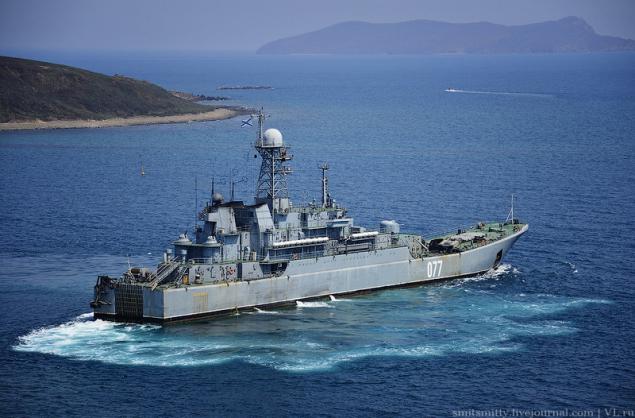 Intelligence-subversive group on marine pehoty.Razvedchiki controlled parachute system "Crossbow" descend from the three-kilometer altitude.
1.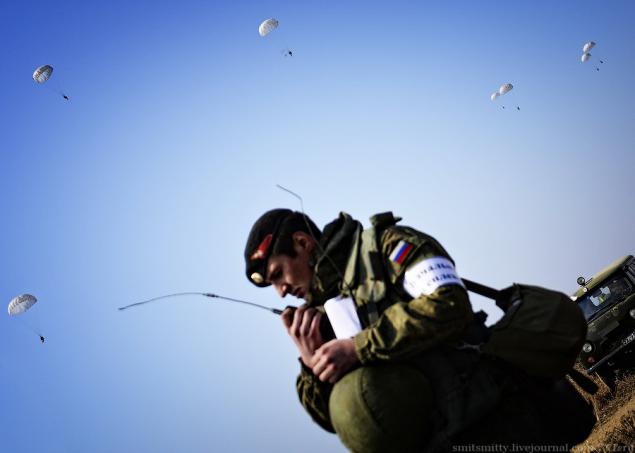 Reported to the command of the main force of troops, prepared for the landing site air tactical assault battalion of Marines coming.
2.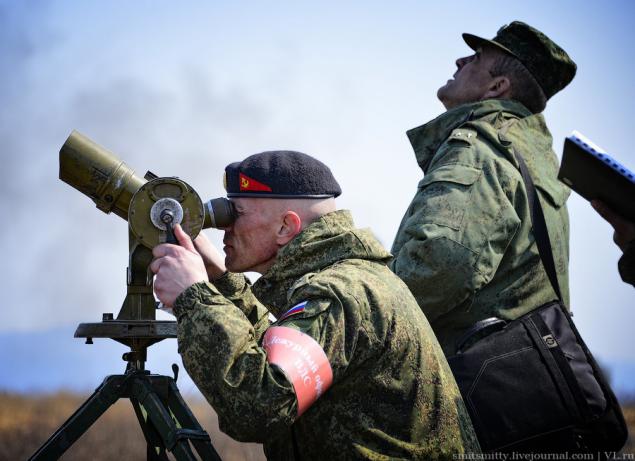 Keep in touch with naval aviation aircraft AN-26 with paratroopers on board adjusted their flight crews and aim to the point of landing.
3.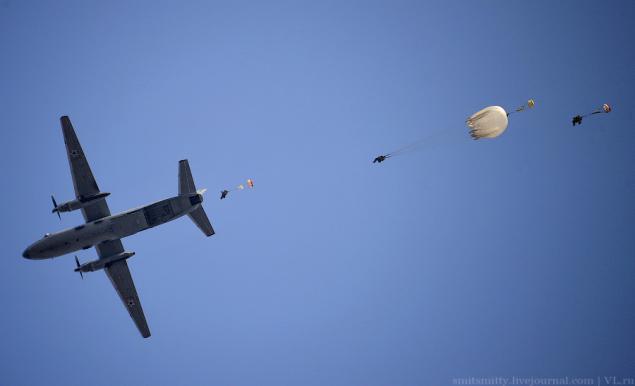 When the AN-26, lay on the combat course, on-site landing lit signal fires, designating itself and showing the strength and direction of wind.
4.
5.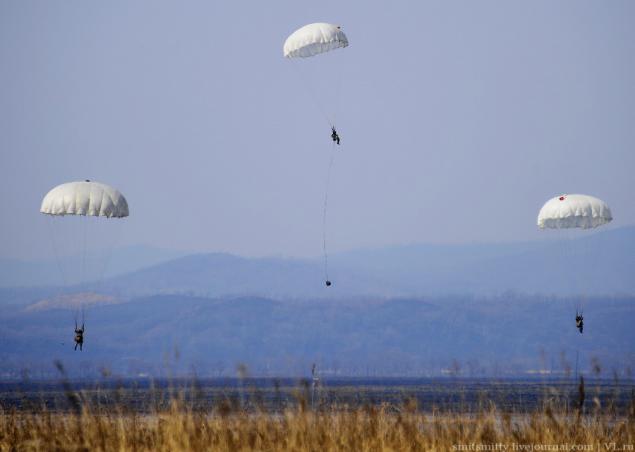 6.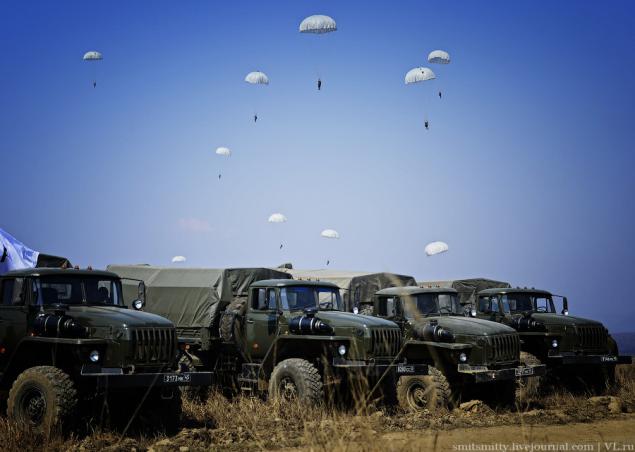 After landing, paratroopers, firing fighting "two", hurried to the place of collection and take up defensive positions, thus arranging the first reference point in the rear of the advancing forces to defend "the enemy».
7.
8.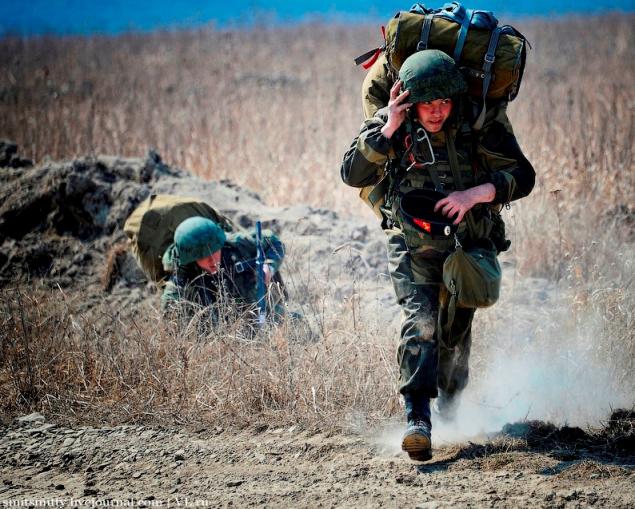 9.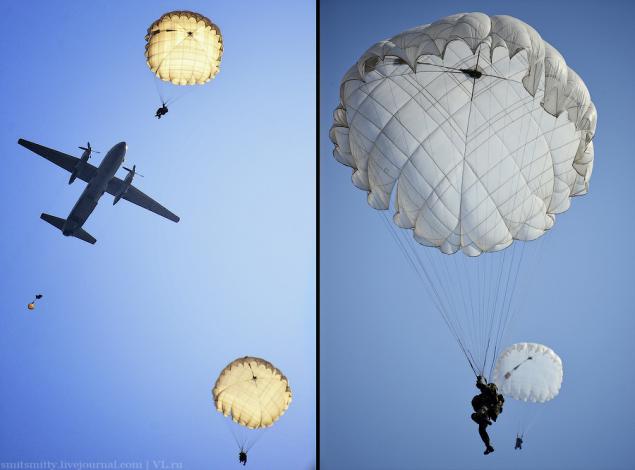 Guide
10.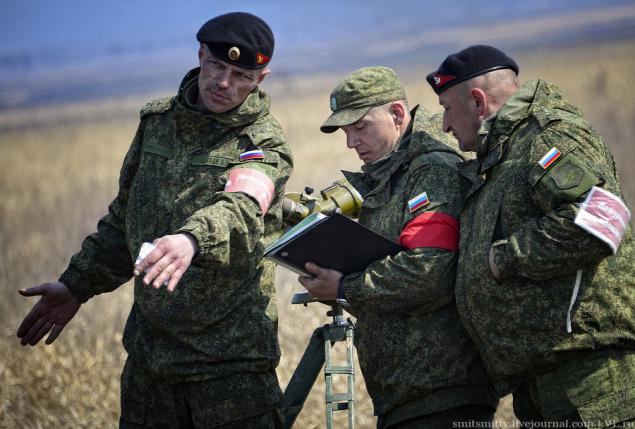 11.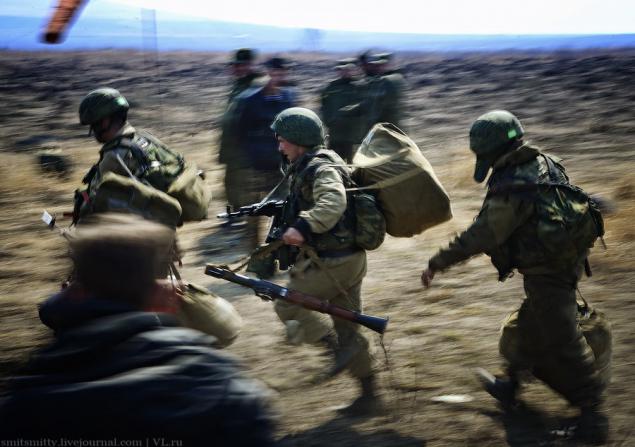 Tactical amphibious landing on unequipped coast.
12.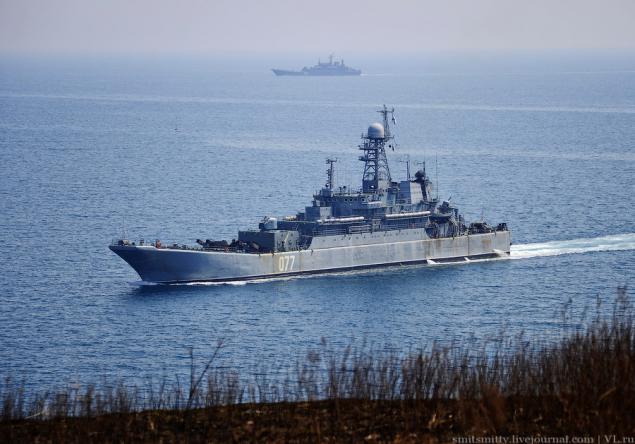 Only about a dozen ships. Groups of rocket ships and coastal minesweepers fired missiles and artillery strikes on the coast of the imaginary enemy. Water region patrol ships destroyed minefields wiring for trawls assault squad.
13.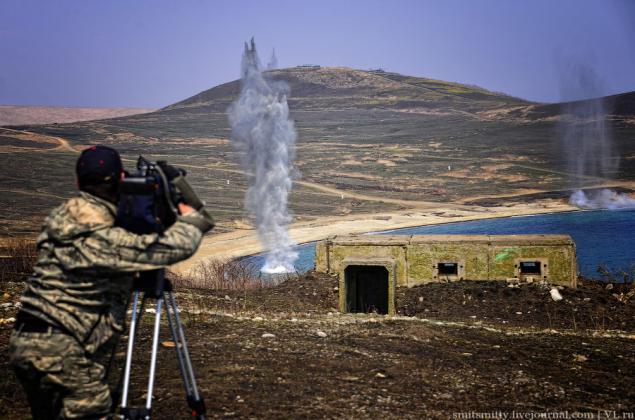 Landing party consisted of a large amphibious assault ships, ships fire support, obstacle clearing, rescue and auxiliary vessels of the fleet.
14.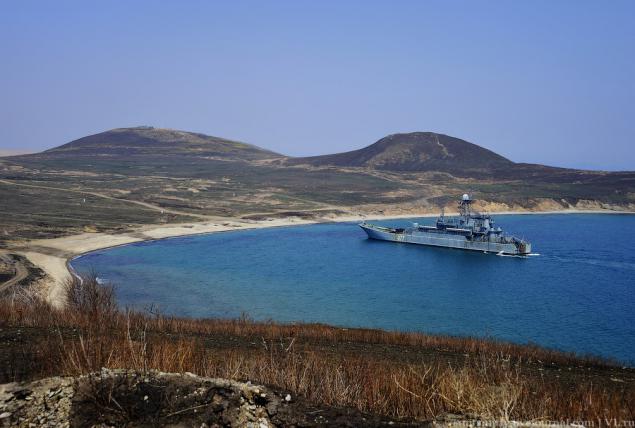 Landing ships group "Peresvet" and "Nicholas fork" marooned air assault units with combat equipment.
15.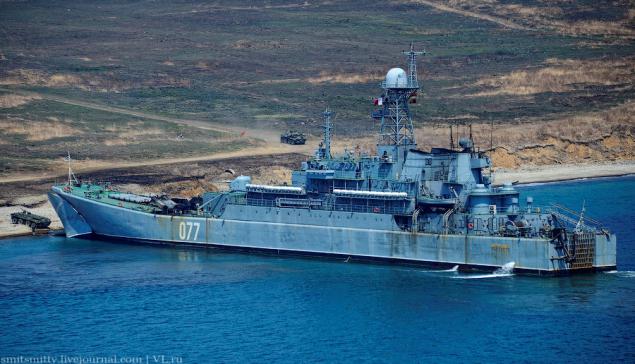 A BBC "Admiral Nevel" dropped one of her mouth to "melt" Plant a defending enemy, thereby violating anti-airborne defense scheme "enemy».
16.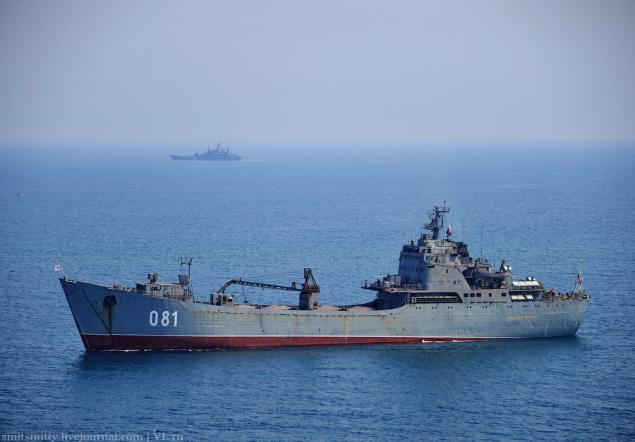 17.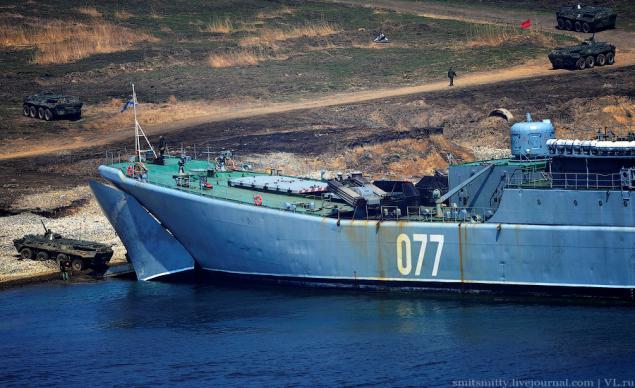 18.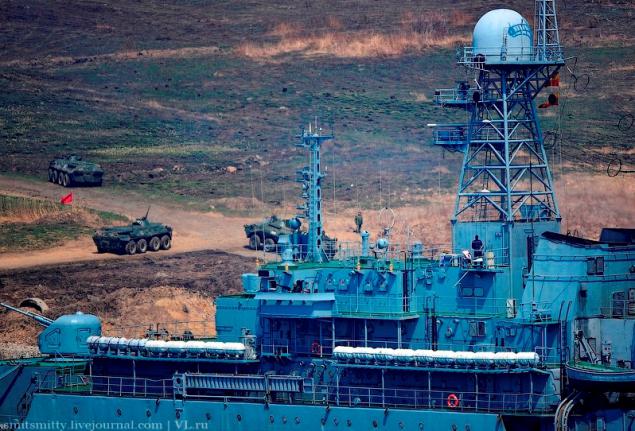 The battle took offensive.
19.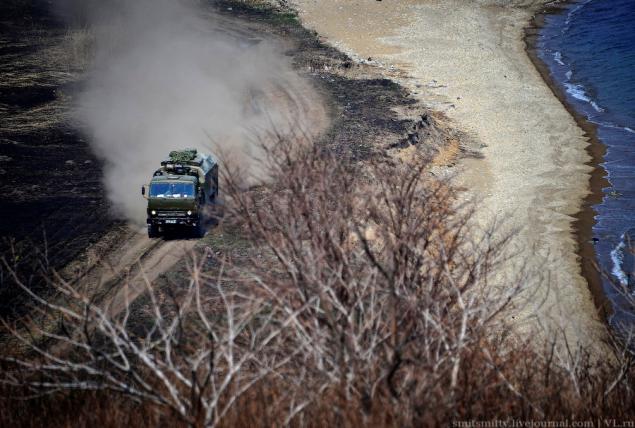 20.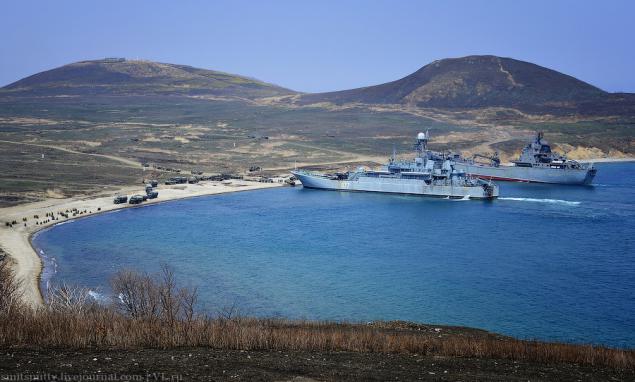 21.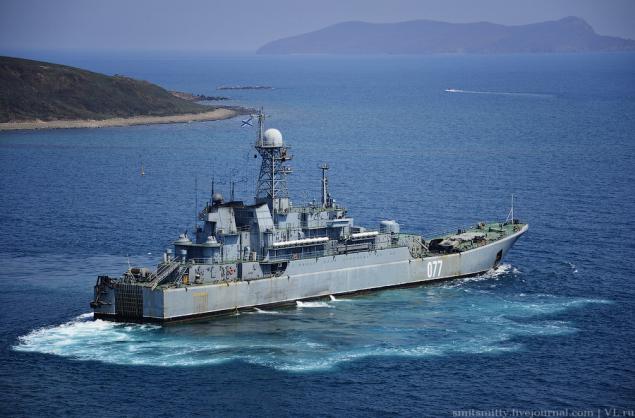 Photographer change point
22.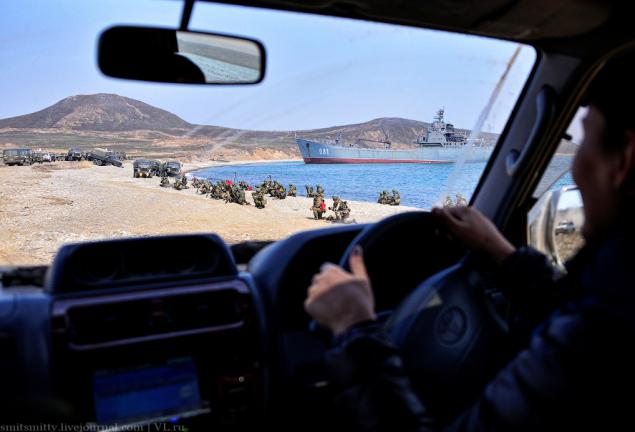 23.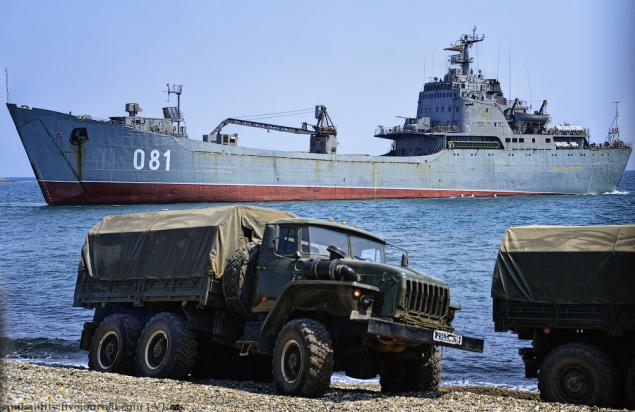 Marine Marines entrenched in turn occupied.
24.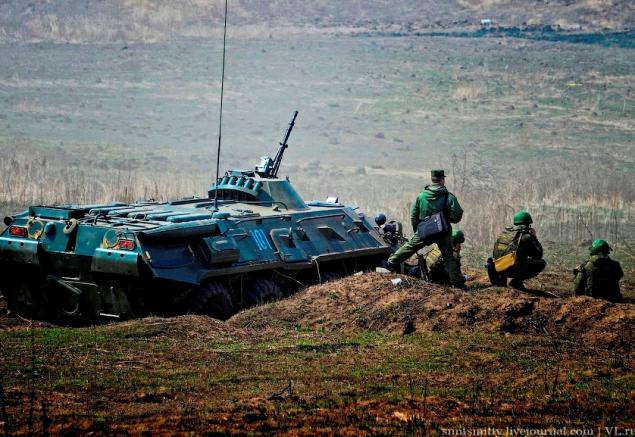 25.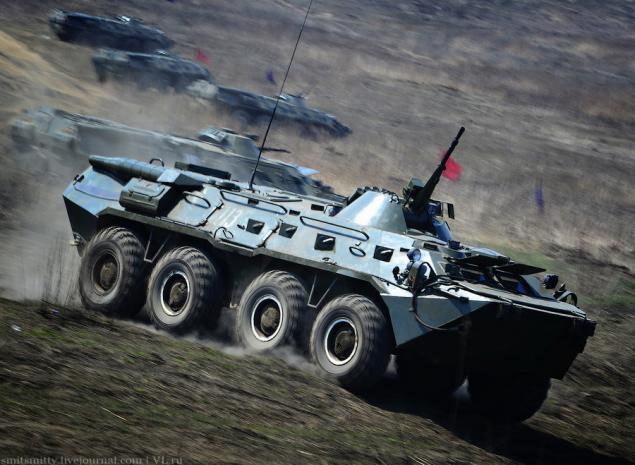 Fire !!!
26.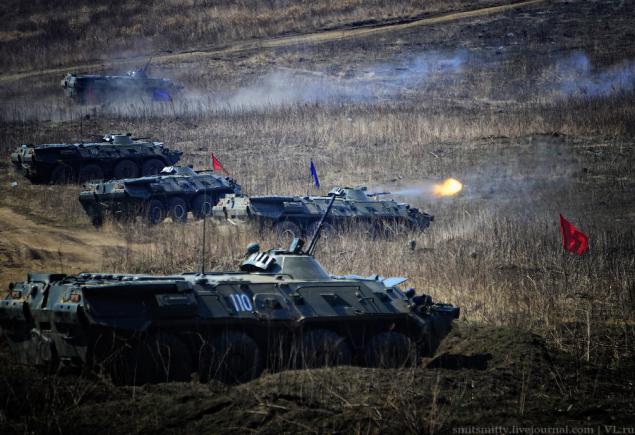 Gunner in a hurry to adjust artillery
27.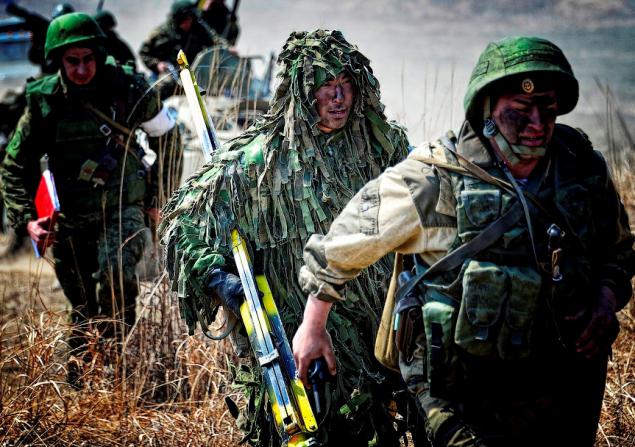 28.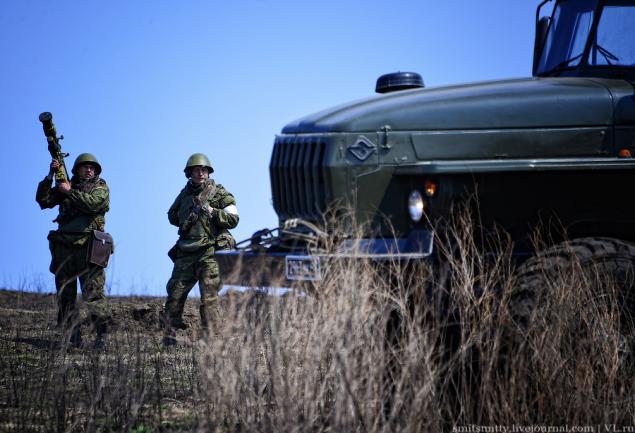 Along with the amphibious and airborne assault on an unequipped coast, and of fighting on the beachhead in the offensive and defensive, in the course of the exercise, special attention was paid to the coherence of the Pacific Fleet marines to neutralize terrorist groups.
During the exercises, which were conducted in the Pacific Fleet for three days, it attracted about a thousand soldiers, involved more than 60 units of military and special equipment, about 15 warships and support vessels and approximately 10 units of aviation equipment.
That's all, thank you for your attention.
Source: