Today, April 21, the United Kingdom and virtually the entire country celebrates the birthday of Queen Elizabeth II. Recall that today she turns 88 years old, 62 of which she spent on the throne. In the wake of her birthday, hobbies British brands and Anglomania in dresses present the best thing the British symbols of the season. Warning screen!
1. Svitshot by KARL LAGERFELD
March of this year was a milestone for Karl Lagerfeld, who has finally opened his first store in the UK, in the heart of the country - London. And then he pleased his British fans capsule collection, the center of which - a chic sporty svitshot with the image of the Union Jack and its own profile. Well, modesty has never been the hallmark of the designer.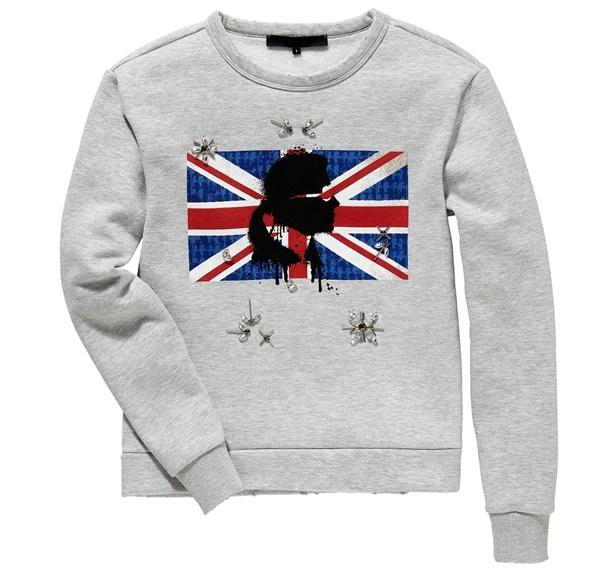 2. Sport shoes by ADIDAS OBYO JEREMY SCOTT
Stormy fantasy rebel Jeremy Scott sometimes knows no bounds - it suits models in uniform waitresses McDonald`s, then sew plush pants. Fortunately his new creation is not so shocking - classic white sneakers, a bright tongue of which is reminiscent of Albion.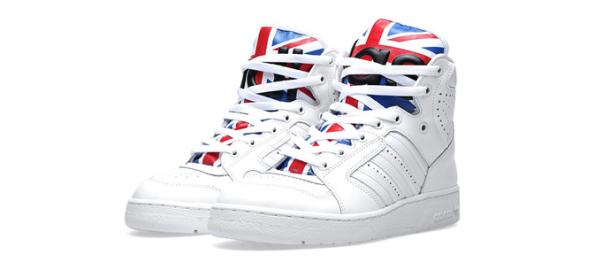 3. Clutch from ALEXANDER MCQUEEN
Alexander McQueen has always been a true patriot, so the subject can be traced native England with him in almost every collection. Because of the abundance of all creations of the designer became the most commercially successful is the smallest clutch with a skull clasp.
4. Spirits from LONDON TOM FORD
Tom Ford this season also opened its first boutique in London and once these things event marked the release of the new fragrance. He called it, respectively, after the capital of Great Britain. In the words of the American designer, London saturated smells spicy cocktail keynotes which - note Oud, Madagascar black pepper, musk, Egyptian geranium, cedar and Dominican balzamnik.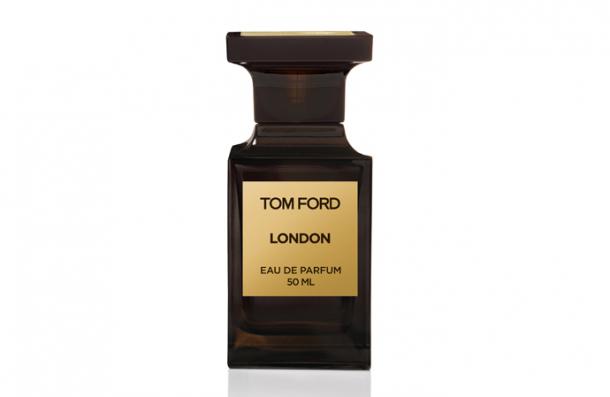 5. Cover for IPAD from ACCESSORIZE
Bright British symbolism is not spared and design accessories. So all fans of malic technology and trend components can rejoice: this season ACCESSORIZE released IPad covers in pastel colors, lavishly decorated stylized British flag and diverse flora and fauna. Spring mood with accessory provided!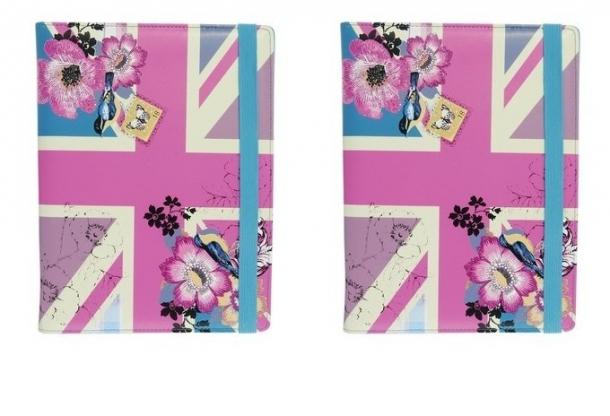 6. Boots by HUNTER (FASHION GALAXY)
Hunter brand has long been recognized true British brand, though founded by the Americans. After all, the Queen Elizabeth II and the royal family are exclusively rubber boots of the brand. So to the birthday of the most respected and well-known client, the brand launched a collection in bright traditional British colors and shades.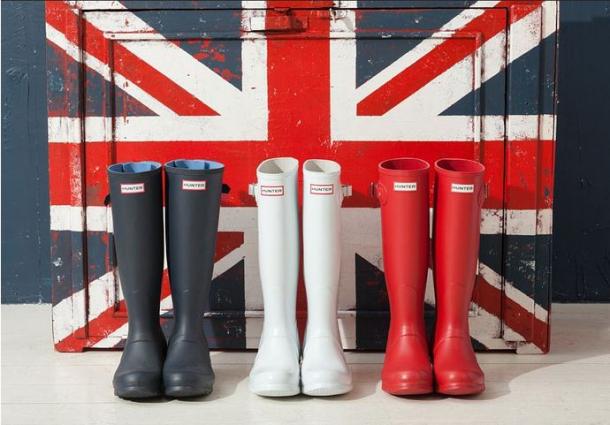 7. Points by JIMMY CHOO
Front glasses JIMMY CHOO look pretty standard: a familiar form, a fashionable shade of scarlet. But you need only look at the side, and soon it becomes clear that the London-based brand of patriotism, too, is not alien. Decorated with bright flag of Great Britain darling look both stylish and patriotic.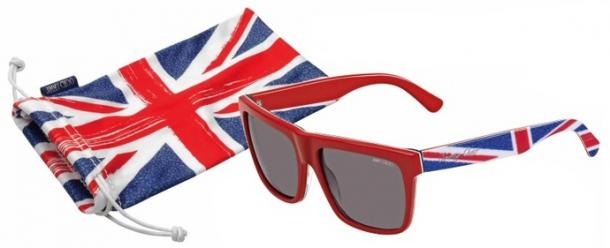 8. Socks from TOPSHOP
All symbols of a great empire - Big Ben, dogs, foxes, guards, crowns, cabs - fit at the well-known brand on the same pair of socks. And let such interesting details of your way of seeing not many, they look very interesting!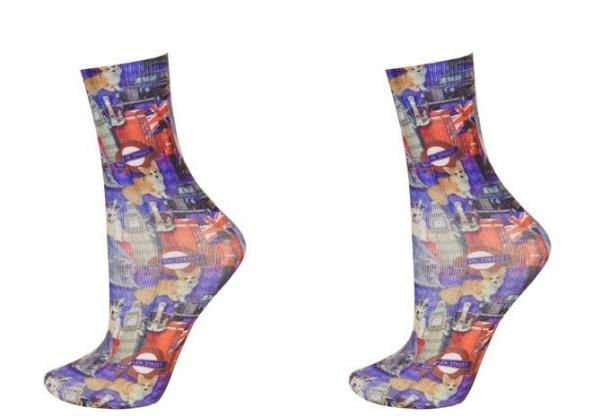 9. Ring of STEPHEN WEBSTER
This popular British rock 'n' roll will always be a kind of symbol of the country. As soon emerged, a fashionable trend in the music and style of dress accordingly once conquered the British. Such a large ring rocker style with a stylized British flag will set the right mood and beneficial complement your spring image!