To produce this, dare I say it, the gadget is almost nothing they do not need the right materials:
except, of course, a light bulb holder (liktricheskogo) and wires with a fork (do not fit into the frame because the wire is very long).
And because of the unnecessary need: transparent PET bottles of soda, a suitable diameter plastic pots matter out of which, a scrap of furniture panels (plywood is better) and the wire handle of the paint cans.
13 photo.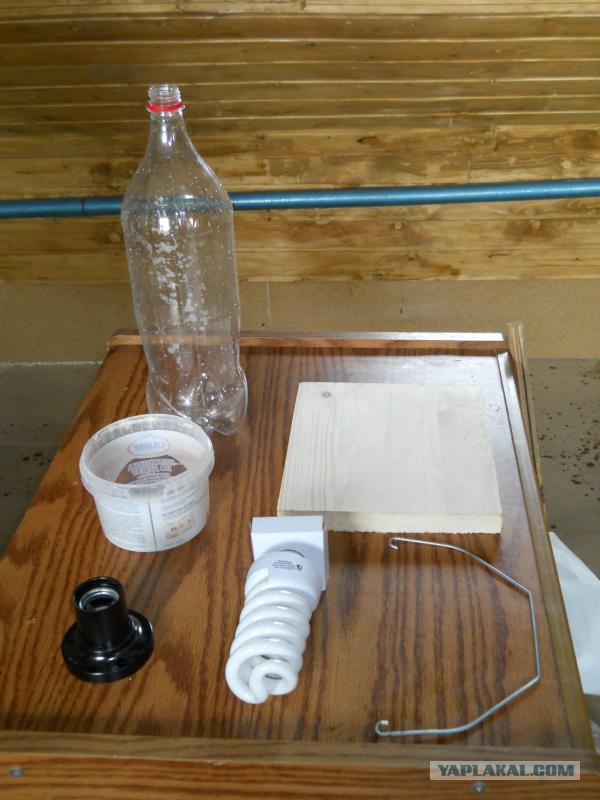 Ruthlessly cut the bottle at the head (photos done on this most severed part).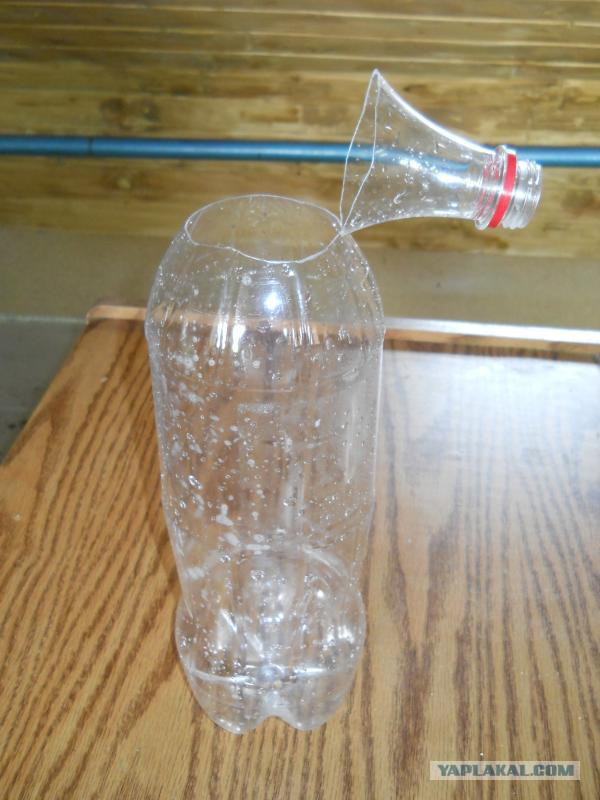 Cut off so that the bottle is cut off part of the dressing to the base of the cartridge.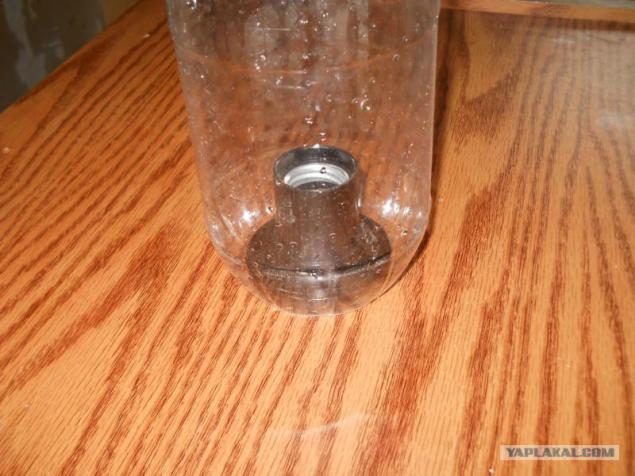 Using a jar as patterns (this is the word I know!) Outline the rounded corners of a base.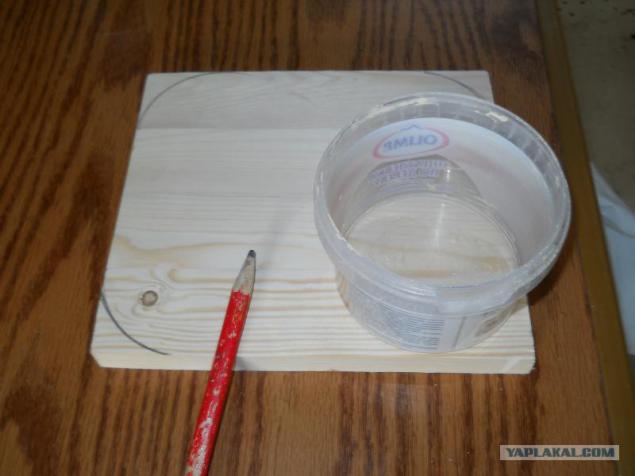 Cut down on the arc angles whatever they can, for example, I was able to jigsaw (the shot did not hit), mark the installation location of the cartridge and drill two dyrkootverstiya a conduit.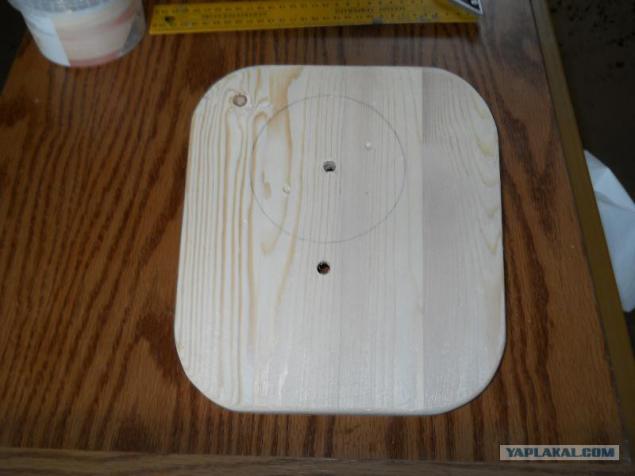 On the reverse side connect Conduit dyrkootverstiya chute so that the electrons traveling through the wires do not jump out of the ground.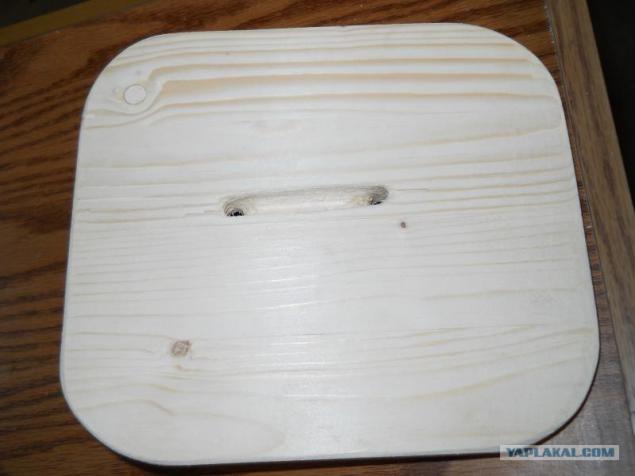 Trial assembly showed that something zabytoupuscheno.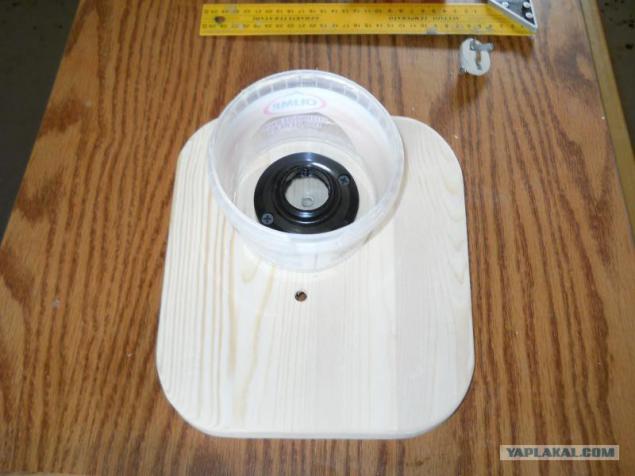 Now better, it became like a guitar. Maybe the truth - attach the neck, and pull the string to go on stage? No, do not persuade!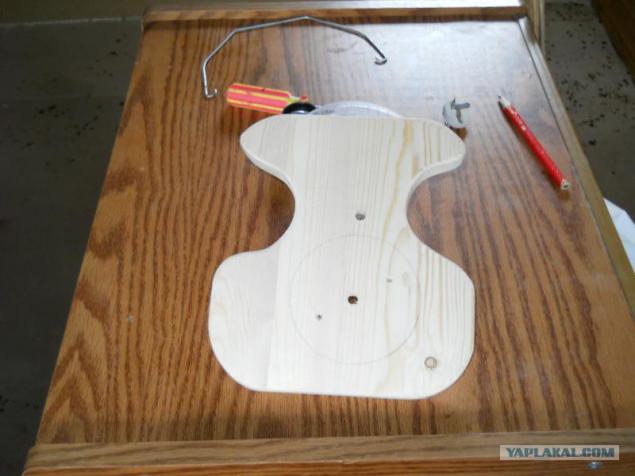 He gathered again, and even the wires connected.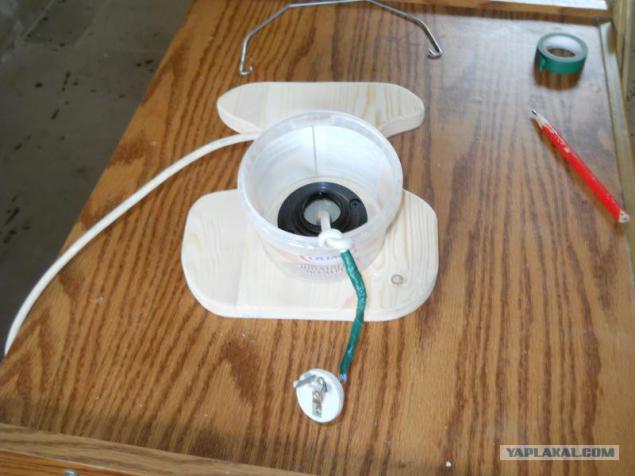 The device, ugh, the gadget is almost ready! Here are just a wire handle left prishpandorit.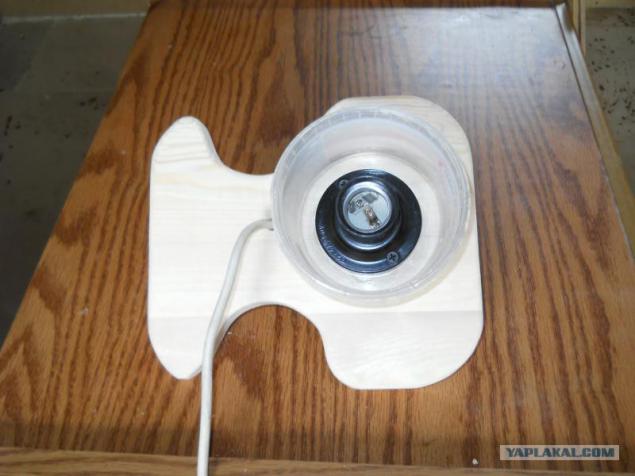 Screwing the bulb dress on her bottle and jar is chosen so that the bottle is inserted into her plump! And if hanging, the wound would be on the bottle a bit of tape. But it coincided.
We turn and look at different angles. The gadget can be hung on the handle (did not get the shot), set vertically, putting the side at different angles.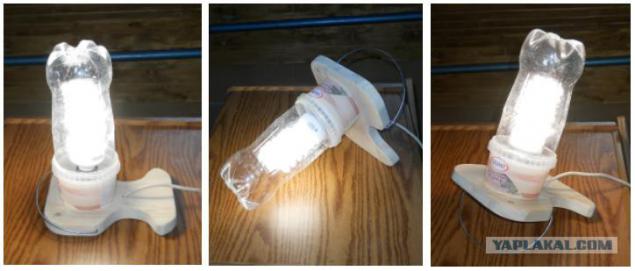 Provodokabel coiled at the base as a native.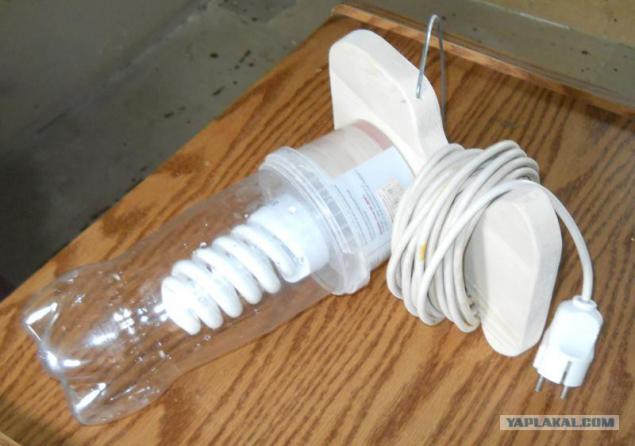 And the finishing touch - wood preservative treatment was successful!
Posted in [mergetime] 1397643847 [/ mergetime]
All.
Time spent on the production of less than the creation of this theme.
You can kick.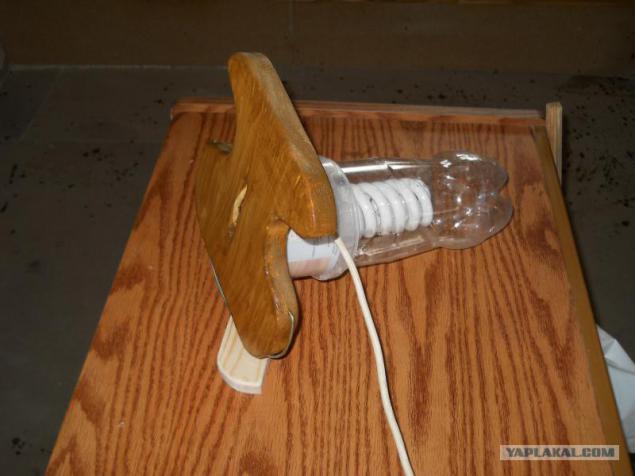 Source: