While we look forward to the opportunity to demonstrate the best way spring-summer season, designers are already being busy preparing for the next.
A few days ago we were presented pictures of autumn Champaign Prada Pre-Fall, on which bothered to fame fashion-guru glossy photos Steven Meisel. The central image of the shooting was the bulk bag. It is around the relationship owner and integral accessories and was built all the shooting.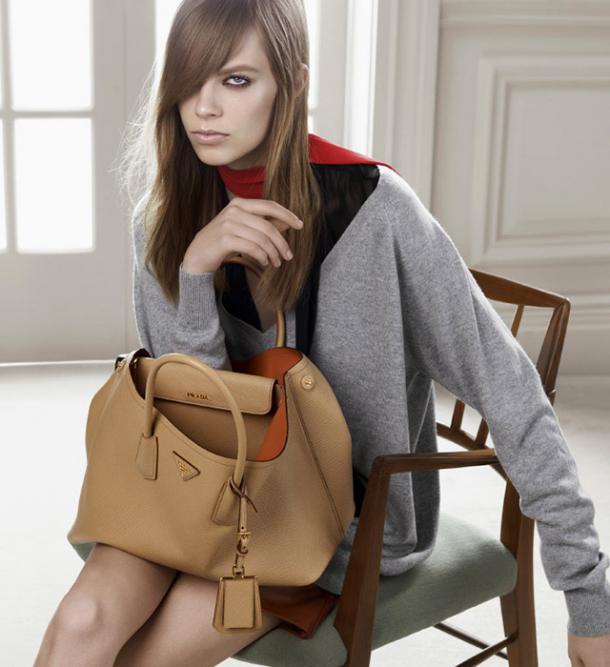 Minimalistic interior - filled with daylight spacious room with smooth white walls - nothing to detract from the image of the heroine, American Lexi Boling, and products of the new collection.
Thanks Miuccia mood embodied in the key products of the season (jackets, pullovers, cardigans) Autumn promises to be quite colorful and devoid of melancholy.