Sharon Montrose in Los Angeles specializes in creating pictures of various animals on the type of "passport": full face and profile. It is not limited to photos of known animals, and each time looking for a way to capture a new look. It plans to make a "portfolio" of all the animals of the world, if you have enough time and effort.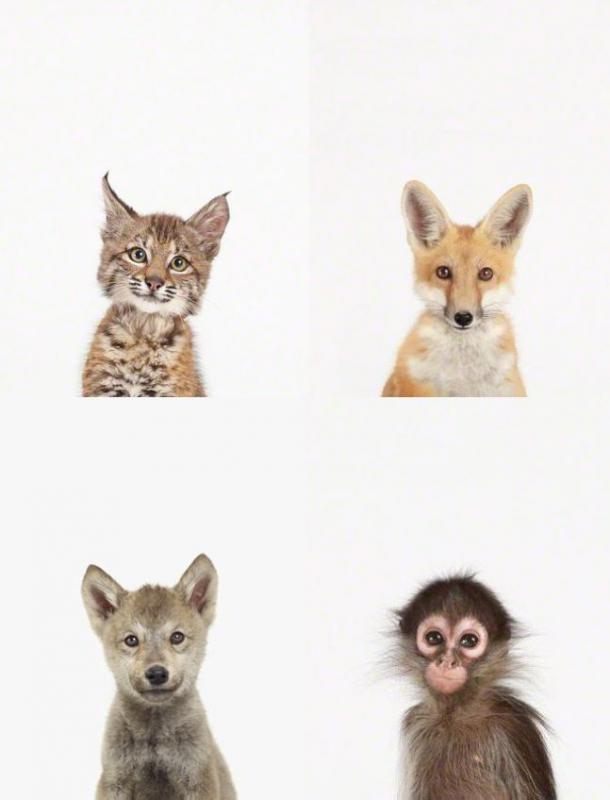 Zebra and dwarf goat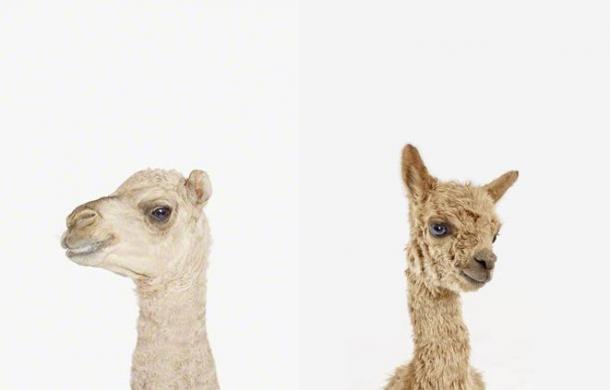 Baby alpaca and camel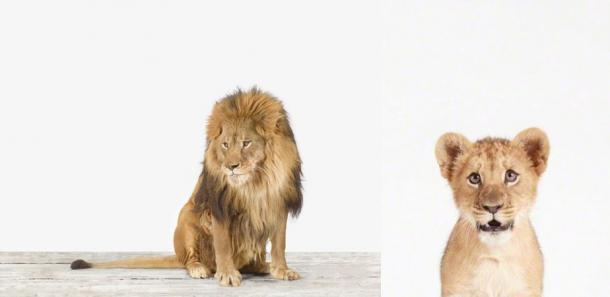 Lion and cub

African buffalo and deer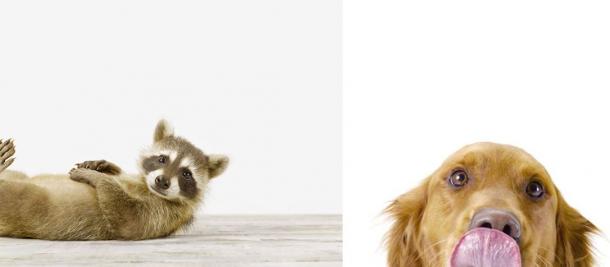 Raccoon dog and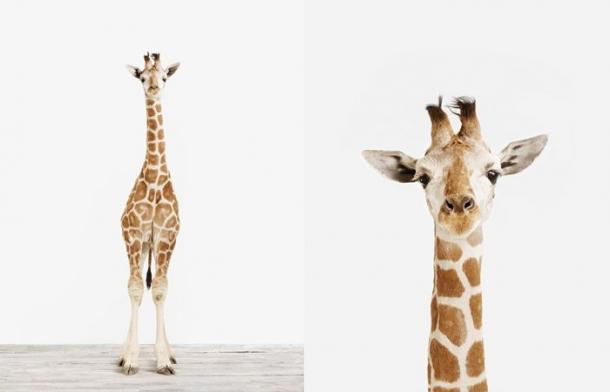 Giraffe

Zebra and dwarf goat

Kangaroos and kangaroo
I started taking pictures of animals after a series of unsuccessful shots. I photographed weddings, family portraits done, and finally got the first successful photograph when he took the animals.

Horse and lama

A cow and a donkey ears
Rabbits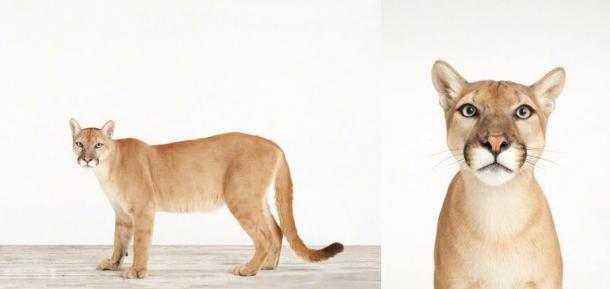 Cougar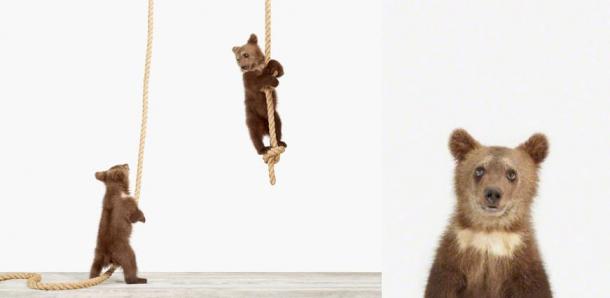 Bears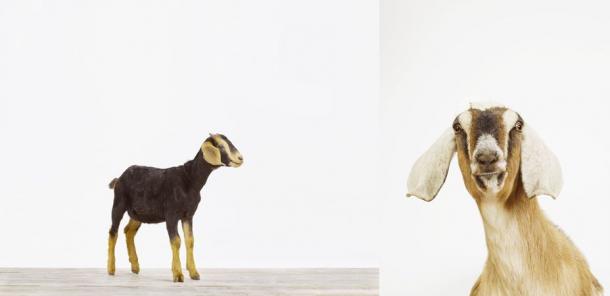 Lamb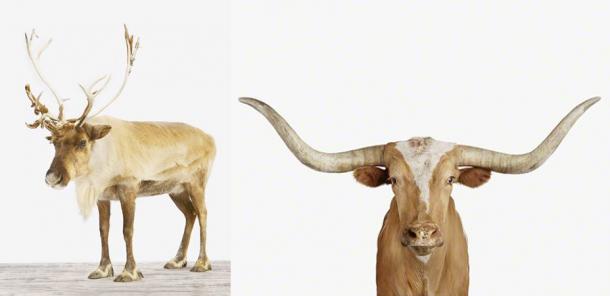 Deer and yak

Cock and Pheasant

Parrot and snowy owl
Now the photographer remit has expanded significantly.
I work with the trainers and owners of rare animal species. That they receive the full face, these people help me, alluring animal, making a lot of tricks. Remove portrait photo a simple fox - day work. But the result is worth it.

Piglet and Tiger

Elephant and lamb

A baby white tiger and wild cat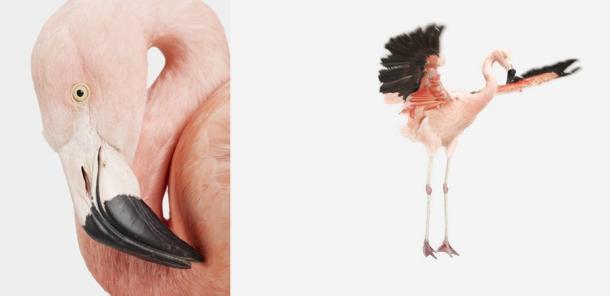 Flamingo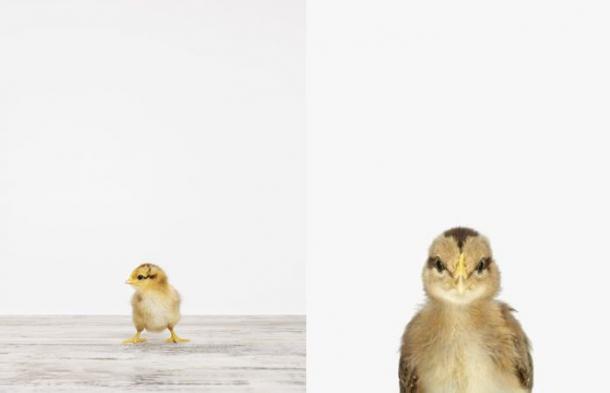 Chicken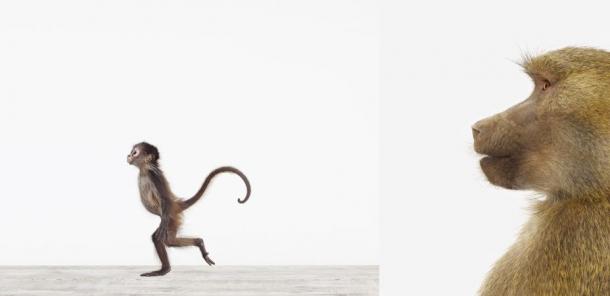 Chimpanzees and baby monkey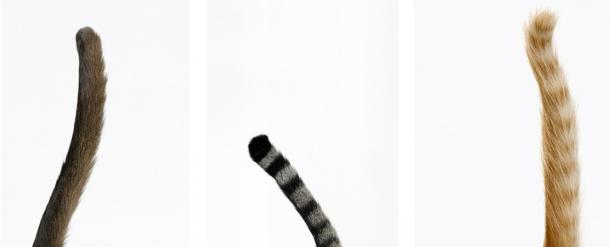 Three tail
Finished pictures photographer sells through the online store, they are ridiculously cheap for such hard work.
But this price lets you make a purchase to many people, because everyone is pleasant to admire the little animals, especially exotic.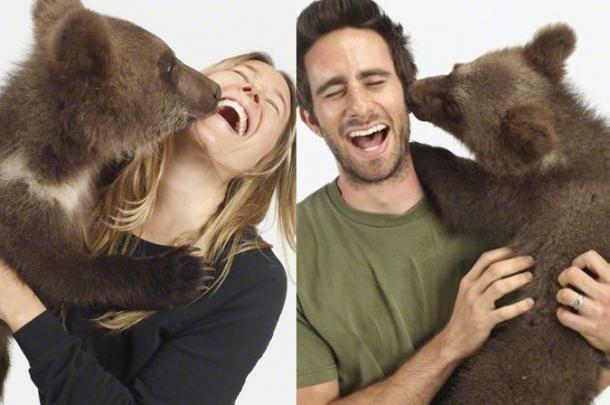 Photographer and trainer with bear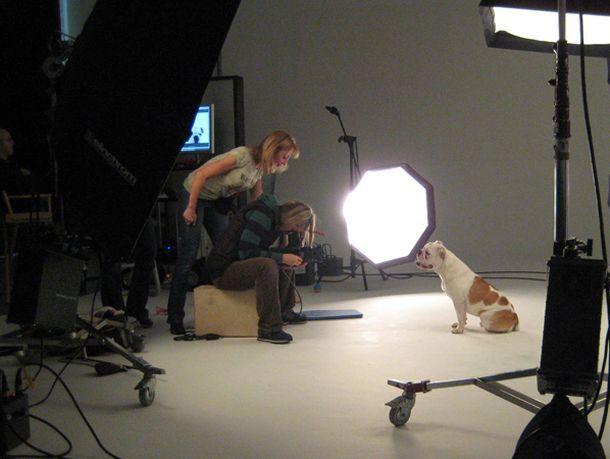 Working in the studio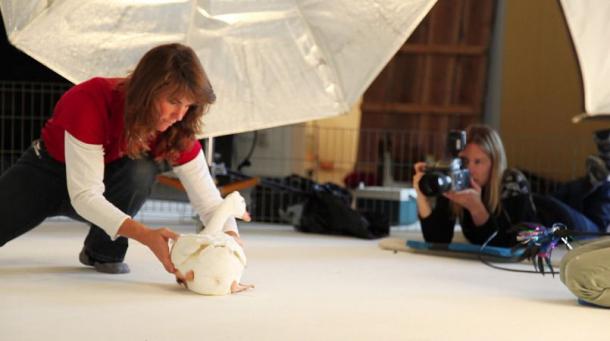 The process of shooting