Here is the complete catalog of scuffs on Revolution Square subway station.
Here oche moving (in all senses) - Leg: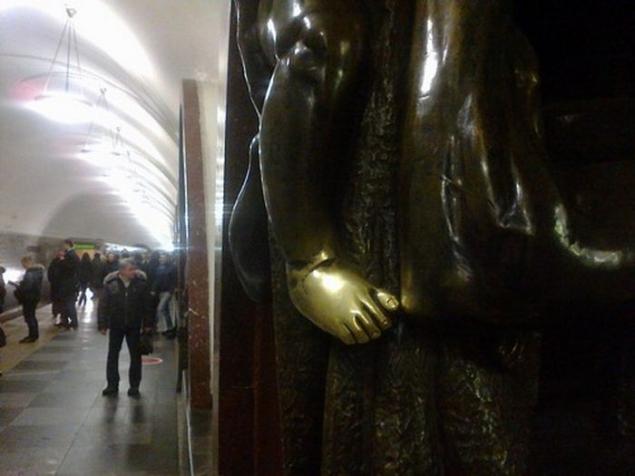 Perpetual absolute leader of rubbing - a border guard dog's nose. Since it began, and idolatry in the Square of the Revolution: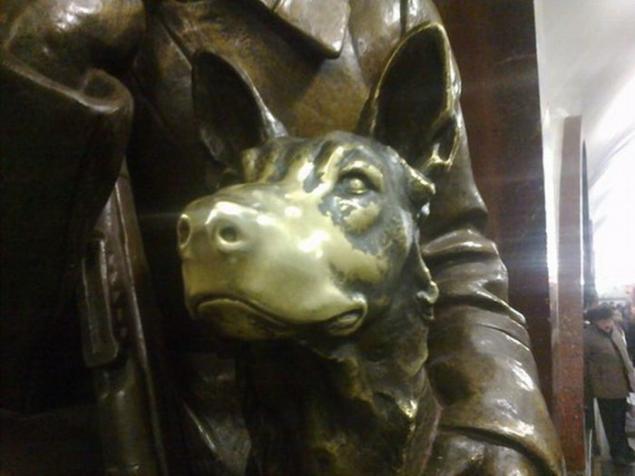 And now the dog's ass: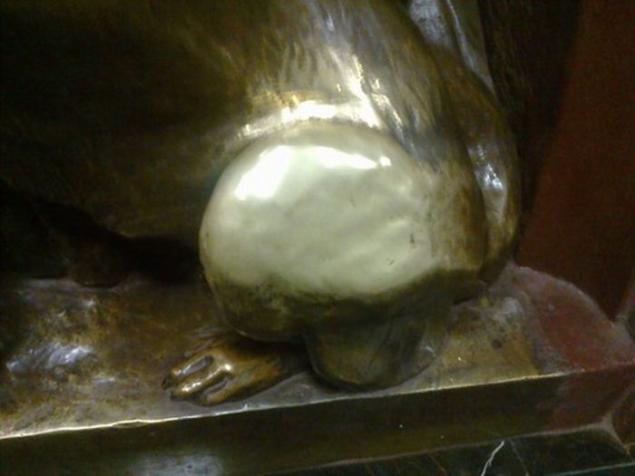 Eternal konkurnet for the right to be "the most rubs" - a revolver.
But the weapons, probably does not make sense of the sacred, but a cock ... It is clearly on fertility. Previously, only stroked the comb, but probably the magic of it is over)) And now the subway is already tinder just a cock, from which he became the Golden Cockerel: