Recently passed the planned exercises riot. The police, drivers and mechanics
police special forces staged a cross-training in a
areas. By car SPM-2 "Tiger" and BTR-80
overcome various obstacles and maneuver.
The column of armored vehicles consisting of 5 BTR-80 and 3 SPM-2 went to Moscow,
where drivers and mechanics battled with snow barriers.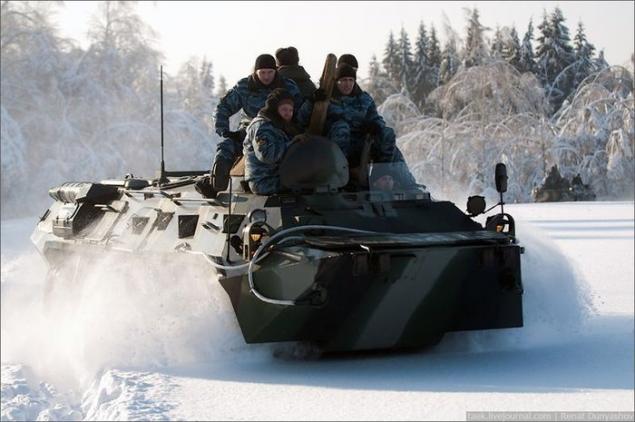 Construction personnel before leaving. Incidentally this is the biggest base of special forces in Europe.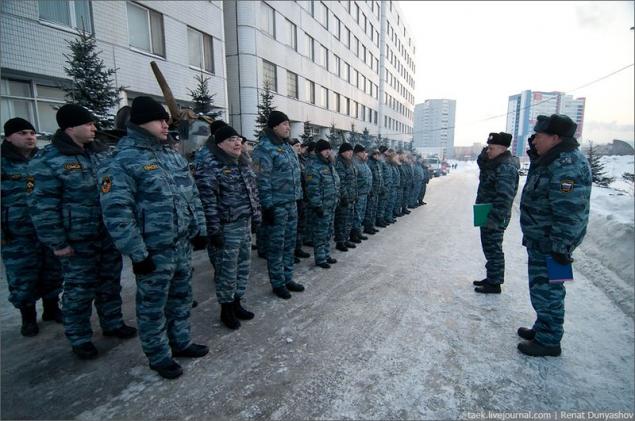 BTR-80 overcomes the snowfield. Snow height approximately half a meter, but in some places 1 meter.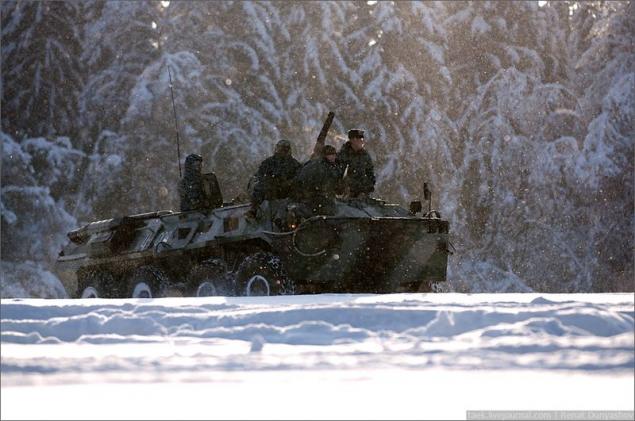 SPM-2, or simply "Tiger". On cross surpasses many modern counterparts, "UAZ" and "Hummers" not rivals.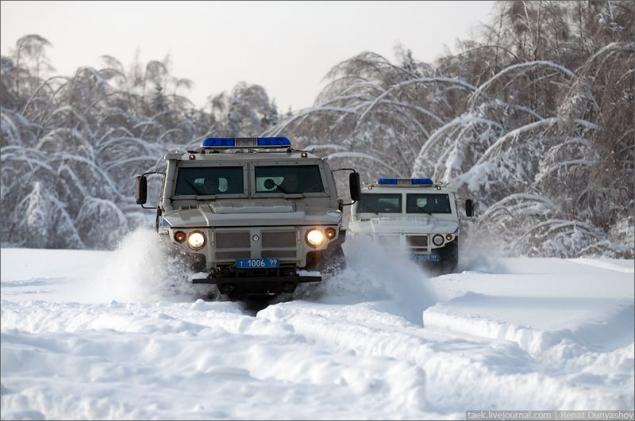 "Tiger" is good, but the men complain about the lack of comfort. There really is not convenient to go, praised on myself = ((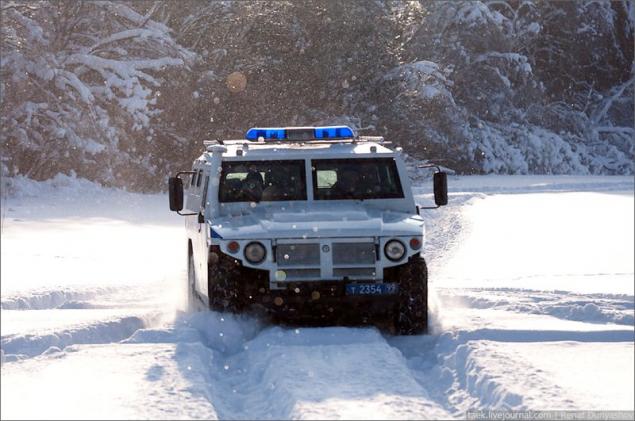 Crew.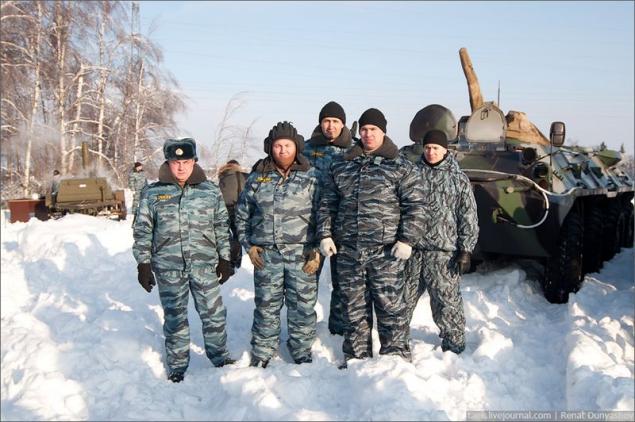 This "tiger" chudil constantly overheated, but the damage fairly quickly eliminated.