In general, look for yourself ... But it's kind of brutal.
UPD. Added more information, more photos and 3 videos ...
At the Leningrad highway near Zelenograd wagon crushed two cars, killing two people. In total, the accident passenger cars were 4 and 4 trucks.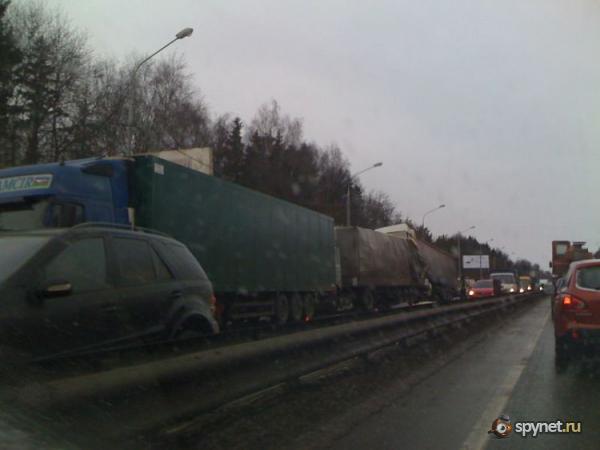 The accident occurred on March 3 at about 6:45 between the 41 th and 42 th km of the Leningrad highway, 250-300 meters from the restaurant "McDonald's". Truck «Iveco» in the Rostov region, following in the direction of the capital, at full speed and crashed into several cars stopped at the red light. Multi-ton machine literally crushed "Gazelle" and VAZ-2105, and then drove into the back of another truck brand "MAZ". The accident also hit three passenger cars: «Audi A6», VAZ-2107, «Daewoo Matiz», and another truck «Volvo».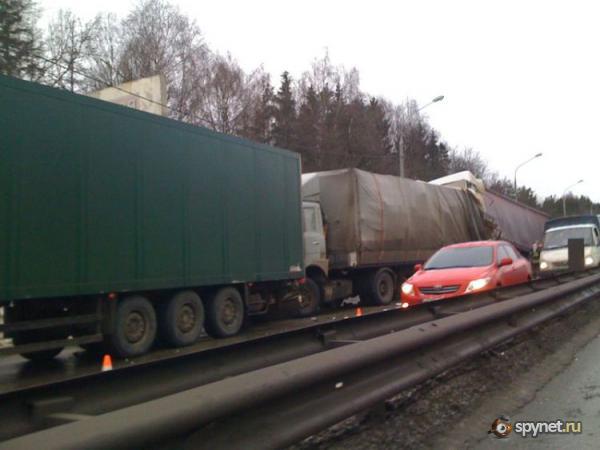 Driver crushed "five", whose identity immediately after the accident could not be determined, and 28-year-old driver "Gazelle" died on the spot. Other participants of the accident were not injured. The culprit of the accident - 36-year-old truck driver «Iveco» - immediately after the accident the traffic police said, he fell asleep at the wheel and lost control.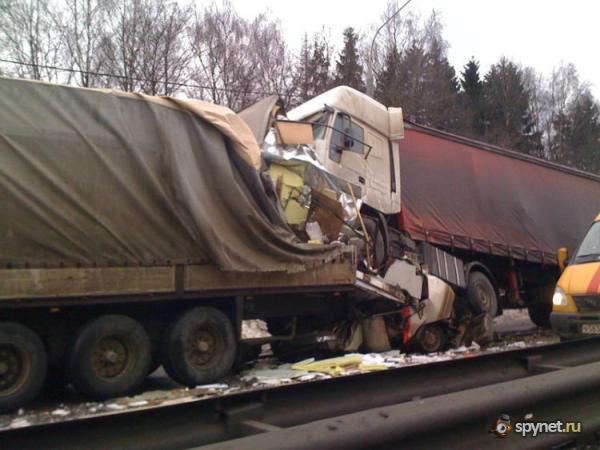 One of the first on the scene officers arrived Zelenograd emergency department. As told rescuers, crumpled in the crash "Gazelle" has worked on gas and therefore there was a threat of depressurization of the two cylinders of propane and, consequently, the explosion. In addition, due to a short circuit in the battery car began to burn. However, firefighters came to the rescue in time did not allow the fire to spread.