Get one million, you can afford not only gold neckties and scarves by Swiss technology, and various other luxury accessories.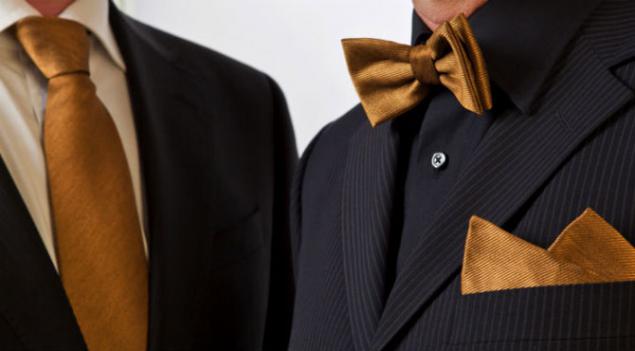 Experts from the Swiss Federal Laboratory of Materials Science and Technology (EMPA) have developed a technique applied to the polyester fiber is very thin (of the order of 1 nm) coating of gold.
To this end, scientists have used a plasma chamber in which a high-speed ion flux knock atoms out of a piece of gold. These atoms land on the fiber is slowly pulled through the camera, and firmly fixed on it.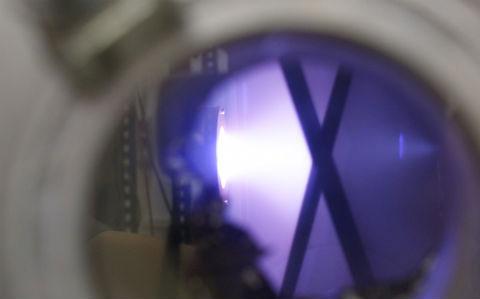 The flow of argon ions carries gold atoms on a thread.
Gold remains on the fibers even during the post-processing neither bending nor passing through the loom or the final rinse not violate the integrity of the coating.
Further processing of the fibers produced by industrial partners of the Institute - the company Weisbrod-Zürrer and Jakob Schlaepfer. They get out of the glittering strands of tissue and produce the finished product. While this ties and handkerchiefs, but can represent a far greater list of products that would suit a "textile gold».
Previous attempts to create a gold tie relied on simpler technology. Scientists finest gold wires wrapped around any fiber.
Alas, the fabric of those strands gets tough, metallic to the touch, and even the material was very fragile. Because ties have been able to perform with gilding only the front part, but assembly and a portion wrapped around the neck, remained normal.
But ties made using the new procedure, not fear, machine washable cover on them is not erased by mechanical action. And to touch these ties, work, by the way, of a material that combines gilt thread with a simple silk - very soft.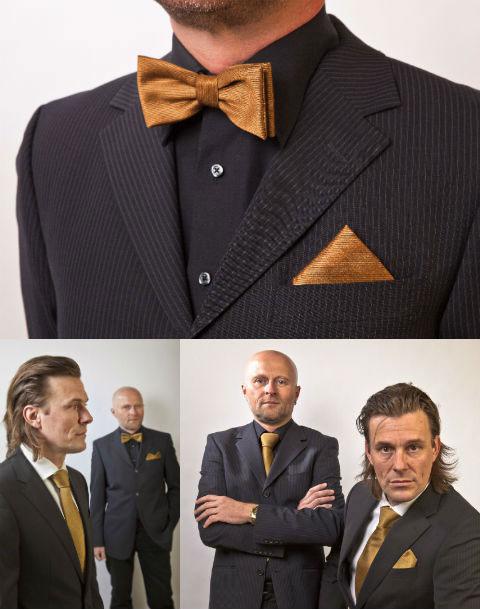 It is interesting that earlier the Swiss have brought to market an amazing gold chocolate.
While the Swiss got gold material in a quantity sufficient for just a few accessories. But for Christmas stock replenished for another dozen neckties.
On the market the first exclusive series of products from new fabric will bring the company Hofmann & Co. Each tie containing 8 grams of pure gold, valued at $ 8530.
The company Weisbrod-Zürrer also intends to sell ties and bow ties and scarves from the gold material and Jakob Schlaepfer uses separate threads of gold in their products collection in 2012-2013.
Experts EMPA received the first kilometer of the unusual yarn this summer, and the next year they are going to increase production. Scientists note that the maximum load of the plasma unit they manage to produce fiber, enough to produce a maximum of 600 ties per year, but in reality this number is likely to be much smaller.