Sometimes in order to see something interesting, it is not necessary to go to distant lands - enough to sweep only ten kilometers from Moscow and go deep into the woods ...
Then read the author's comments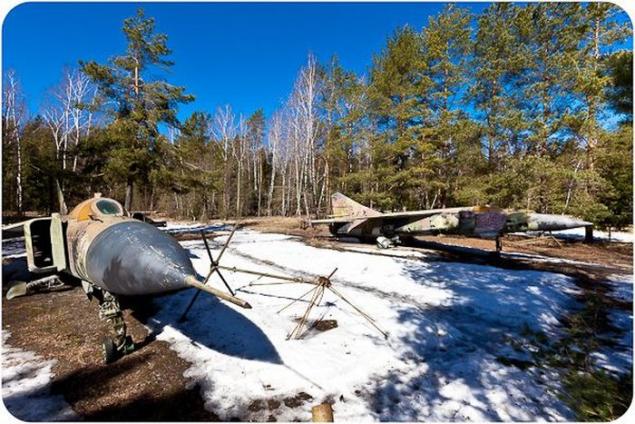 1. ... What we decided to do last week. Having strayed on the way, in the end we came to the treasured glade.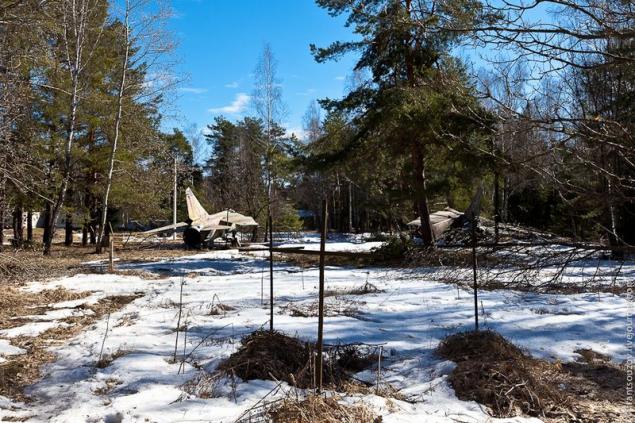 2. On it we came across two aircraft (MiG-23), which are placed next to the "fungi" lightning rods.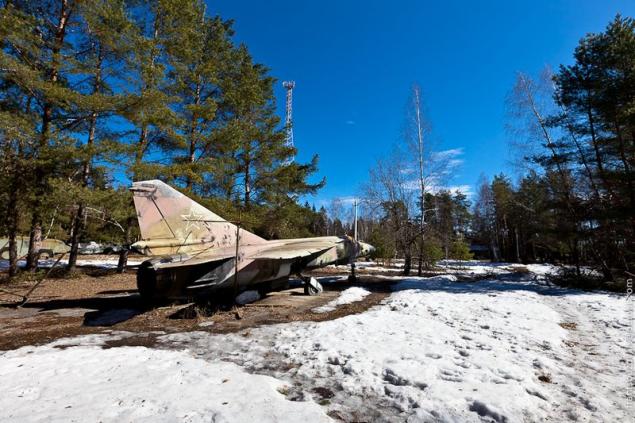 3. The engine, of course, no emptiness inside.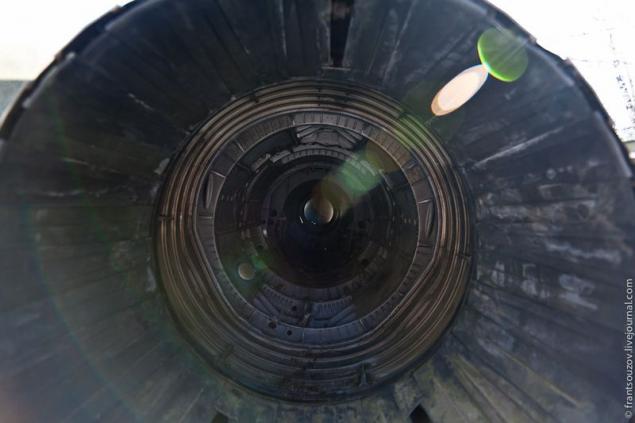 4. But the silhouettes of cars are still eager for the sky.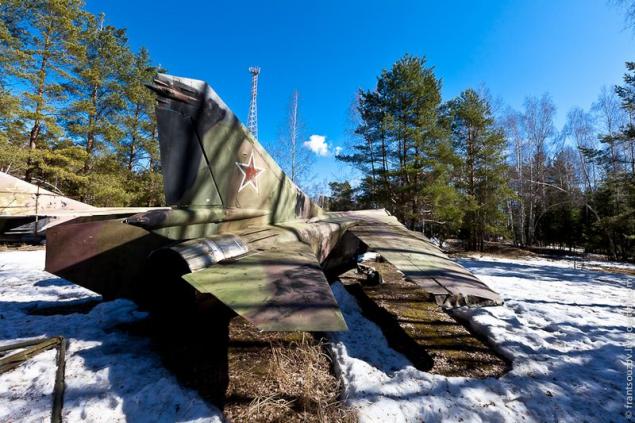 5. Chassis.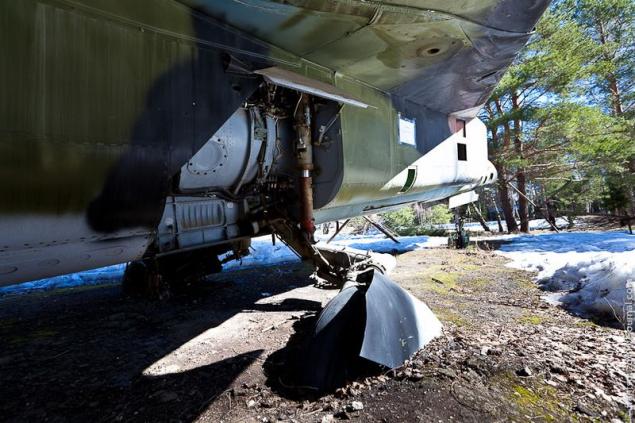 6. Remains hydraulics inside.