LJ user uralochka writes in his blog: A stay at "Mayak" I always wanted.
No joke, this place is one of the most high-tech enterprises in Russia, here
had in 1948 launched the first nuclear reactor in the USSR, a specialist in "Mayak" was released
charge plutonium for the first Soviet nuclear bomb. When the called Ozersk
Chelyabinsk-65, Chelyabinsk-40, in 1995 he became Ozersk. We Triokhgorny,
once Zlatoust-36, the city which is also closed, Ozersk always called
"Sorokovke" treated with respect and awe.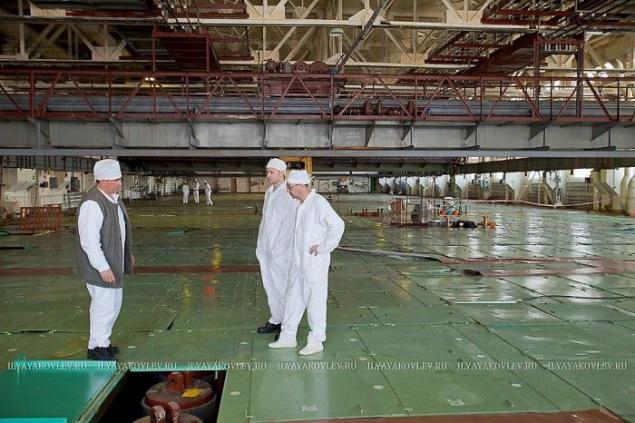 It is now possible to read much into the official sources, and even more in the informal,
but there was a time when even the approximate location and the name of the city were kept in the strictest
secret. I remember me and my grandfather Eugene M. Yakovlev, went fishing, duck on
local issues - where we are, my grandfather always told that Yuryuzan from (the neighboring town with Trehgornyi),
and at the entrance to the city there were no signs other than constant "brick". My grandfather was one of
best friends, called him Mitroshin Yuri Ivanovich, why I did it all my childhood called not otherwise
as "Vanaliz" I do not know why. I remember I asked my grandmother why,
Vanaliz, a bald, because not a single hairs? Grandmother then told me in a whisper,
Yuri Ivanovich served in "sorokovke" and eliminate the consequences of major accidents in 1957,
received a large dose of radiation, the procedure spoiled his health, and his hair grow longer ...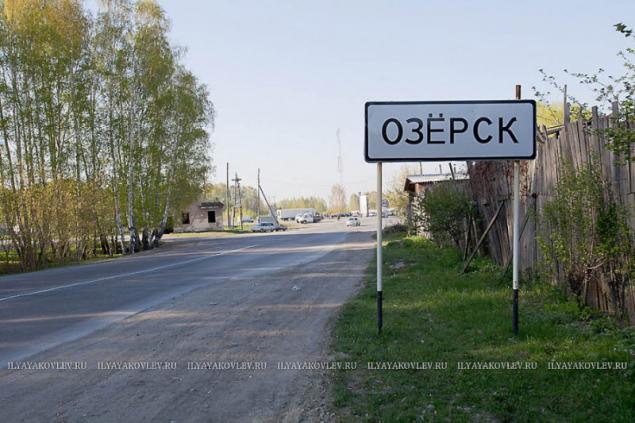 ... And now, many years later, I, as a photojournalist to shoot the same food plant RT-1
Agency "Photo ITAR-TASS". Time changes everything.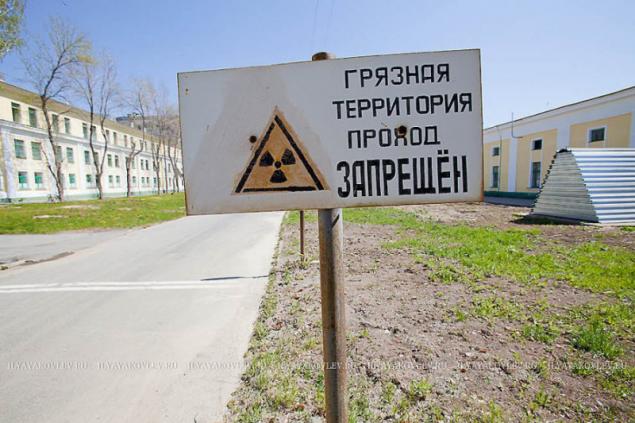 Ozersk - modal city, enter a pass, my profile was more than a month to check and
Now everything is ready, you can go. I met the press officer at the checkpoint, unlike
here is our normal computerized system call in any PPC traveling so
as any. After that we drove to the administrative building of the press service, there I left
my car, and I was advised to leave the cell because inside the plant with
Mobile communications is prohibited. Said done, we go to the RT-1. The plant
long toiled at the checkpoint, as it is not just we have missed with all of my photographic equipment, but it
It happened. We were given a stern man with a black holster on his belt and a white dress. We met
with the administration, we have formed a team of escorts and we moved to the rank. propusknik.
Unfortunately, the exterior of the plant, and what a security complexes photographed
is strictly forbidden, on this all this time my camera was lying in a backpack. Here's the footage I
withdrew at the very end, there begins conventionally "dirty" area. Separation is
indeed arbitrary, but follow very strictly, that is what makes it possible not to take away
radioactive dirt all over the neighborhood.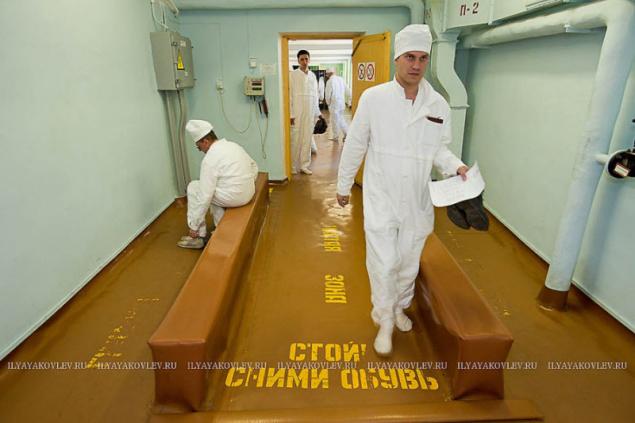 San. propusknik separate women from one entrance to another man. I have my companions
shown on the cupboards, and said shoot all (absolutely all), wear rubber flip flops, closes
locker and move out to the window. So I did. I stand completely naked in one hand
I key in another bag with a camera, and the woman out of the window, which is why it is
too low for such a situation interested in my what my shoe size. Long
did not have to be embarrassed, I was promptly given something like drawers, light shirt,
overalls and shoes. All white, clean and very pleasant to the touch. Dressed, trailers for
breast pocket dosimeter tablet and felt confident. You can be nominated.
Guys I immediately instructed that the backpack on the floor not to, do not touch too much,
photographed only that allow. No problem - I tell me the backpack is too early
throw, and the secrets of the problem I also do not need. Here is the place where to attach and remove
dirty shoes. At the heart of clean, dirty on the edges. Conditional threshold of the territory of the plant.