If you want to tickle your nerves, you can this summer to go to one of the ten most creepy hotel with ghosts and phantoms in the world. Read more.
Chillingham Castle, Chillinghem, Northumberland, northern England
Originally the castle was built to prevent invasion of the Scots in the days of King Edward I. There are many rumors and stories about the ghosts that inhabit the castle. Historically Chillinghem was a place of torture and suffering. Many people here were beheaded, hanged or died of starvation. As a result, the castle became a favorite place for experts on the paranormal.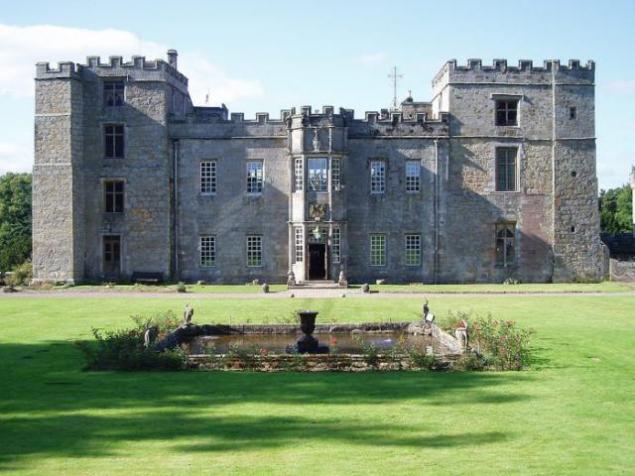 Queen Mary, Long Beach, California, USA
Queen Mary - a former luxury cruise liner ever docked in Long Beach, near Los Angeles, and turned into a hotel. Several witnesses claim to have seen the ghost of the pool, where he once killed two passengers. Also on the boat were seen other ghosts - for example, a young girl in a white dress and an elderly man. Some cabins are not even used because of the fact that they regularly occurring unexplained phenomena.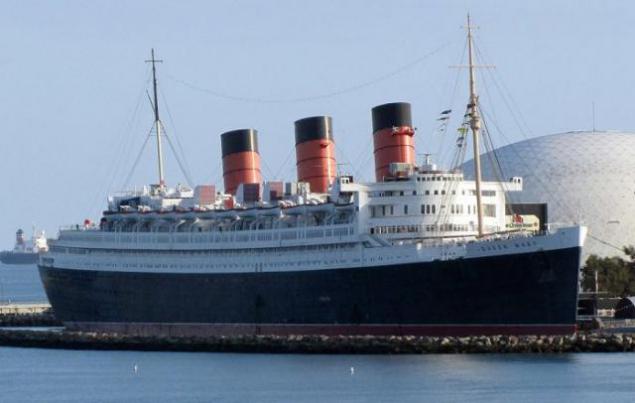 Stanley Hotel, Estes Park, Colorado, USA
This hotel gained fame thanks to the famous horror author Stephen King, who stayed here to draw inspiration for his novel "The Shining." Stanley Hotel is located in the depths of Rocky Mountain National Park and it is quite difficult to reach.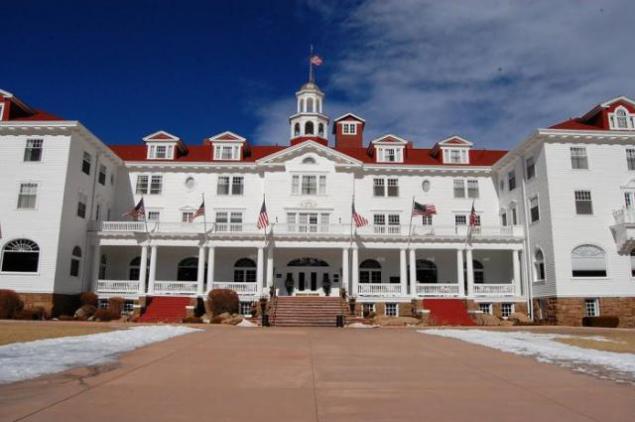 Hotel del Coronado, San Diego, California, United States
In the late 19th century, Hotel del Coronado was one of the most famous hotels in San Diego. Perhaps the most well-known "fatal" case occurred here is killed in mysterious circumstances, Kate Morgan, whose body was found near the hotel, on the steps leading to the beach. Her ghost lives in room 302, where she stayed. While strange phenomena occur throughout the hotel.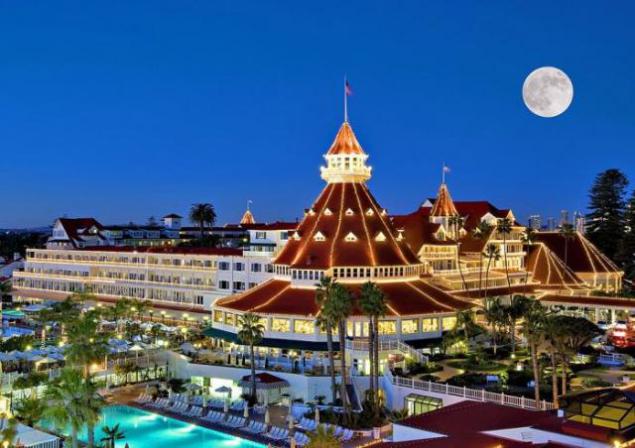 Diplomat Hotel, Baguio, Philippines
Since 1911, the building served as a seminary, but during the Second World War, it took deserters fleeing from the Japanese army. As a result, the building was bombed by Japanese troops, causing massive destruction and death. In 1947, the building was restored, and in 1873 purchased the network Diplomat Hotels. Employees and guests of the hotel at night, heard strange sounds, and often faced with unexplained phenomena. The hotel was closed after the death of his manager, spiritual healer named Tony Agpaoa, but people still come here to "talk" with the spirits.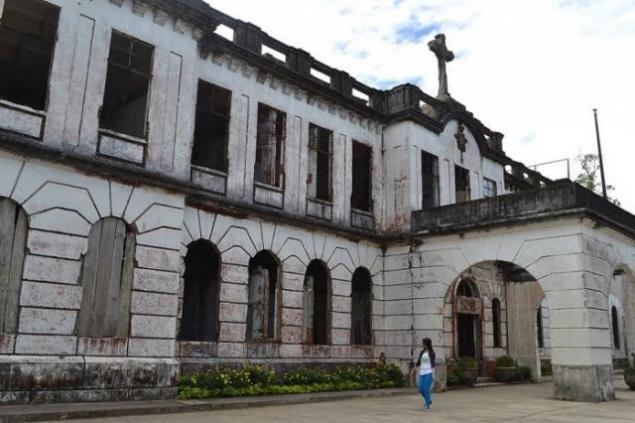 Crescent Hotel, Eureka Springs, Arkansas, United States
Crescent Hotel is considered the most haunted hotel in the United States. There are at least eight. Most visited here recognizes that this hotel, with its many stories about ghosts, a creepy place. At one time the building housed a hospital, not exactly known for a standard approach to treating patients, including cancer patients. Therefore, visitors here often see ghosts doctors and patients who seem completely real.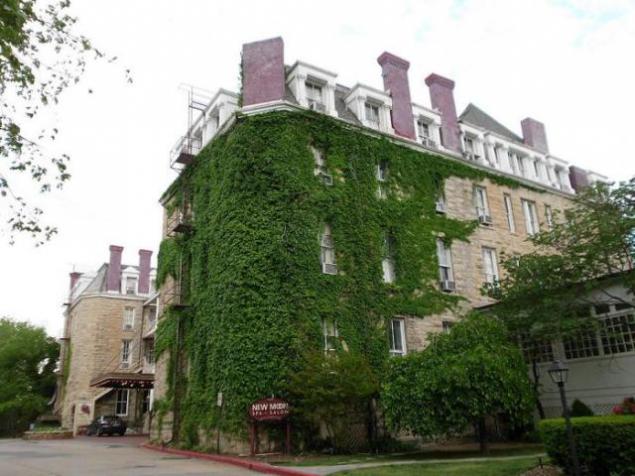 Fairmont Banff Spring Hotel, Alberta, Canada
This historic hotel is located in the National Park Banff, included in the World Heritage List of UNESCO. But, despite its external architectural beauty and grandeur and elegance of the interiors, many avoid to stay in this place. The most terrible hotel room - number 873, which appeared on the walls of children's handprints footprints. At another entrance to this renovated room was embedded as if it had never existed.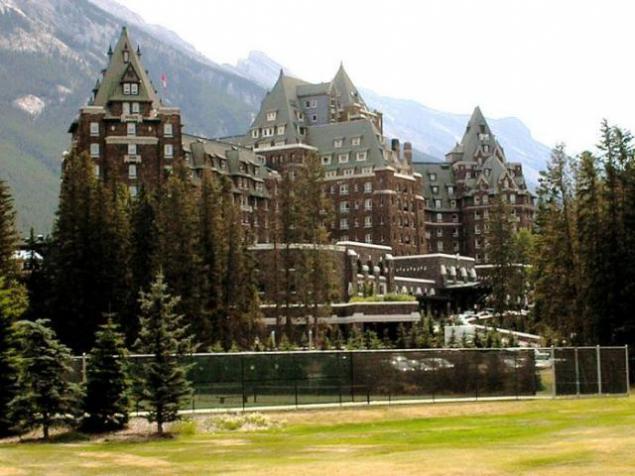 Hollywood Roosevelt Hotel, Los Angeles, California, USA
There are witnesses who claim to have seen the ghost of Marilyn Monroe property. Despite the fact that many deny this story, regularly continues to receive complaints about her "appearance" of the pool and the hotel's nightclub. Another ghostly inhabitant of the hotel - the actor Montgomery Clift. Guests staying on the 9th floor, occasionally hear the game on brass instruments - the actor's favorite instrument.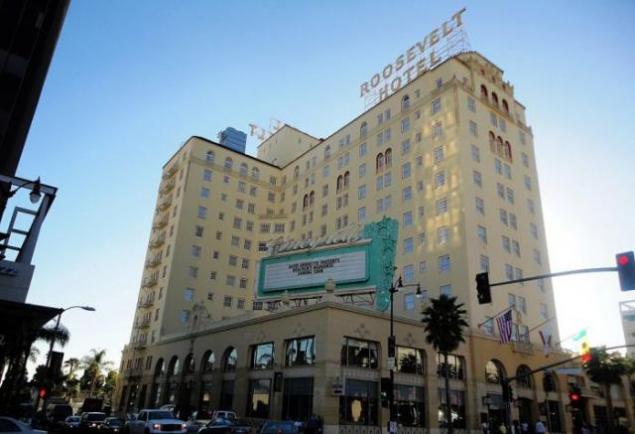 Hoshi Ryokan, Komatsu, Ishikawa Prefecture, Japan
This hotel is owned by a Japanese family for 46 generations. Perhaps, therefore, it is home to the ancient spirits that belong to the 14th century. Throughout the hotel you can find plenty of magical artifacts. Also about this place steeped in legend. In combination with its very dark location, Hoshi Ryokan is the most terrible hotel in Japan.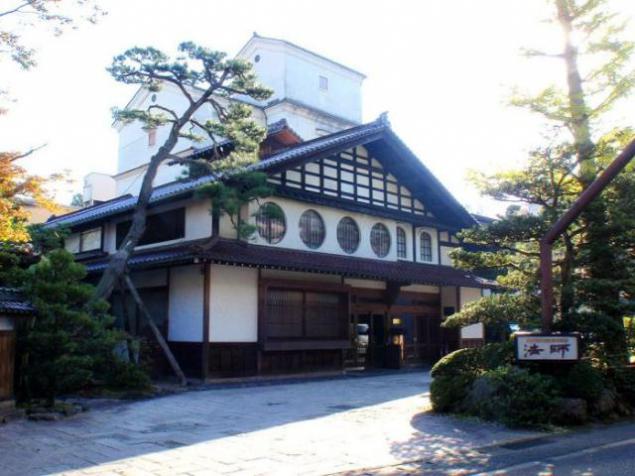 Rose Hall Great House, Montego Bay, Jamaica
Who does not operate as a hotel, but spends day and night tours and, for the most fearless, wedding ceremony. Rose Hall was built by a certain John Palmer, whose descendant was careless enough to marry a young Englishwoman, Annie. Legend claims that Annie Palmer murdered and two of his men following. The ghost of Annie Palmer, nicknamed "White Witch", still lives in Rose Hall, searching for a possible next victim. Some also argue that roam here, and three of her dead husband, thirsting for revenge.