Although a woman's body is beautiful and perfect in itself, but more beautiful lingerie
no port. No wonder the ladies are willing to spend a lot of money to buy
Once an elegant bra. And then to test his magic on a regular (or better - the only)
boyfriend. And what can be elegant and seductive white lace - timeless classics?
Just lace, which glows in the dark. At least so we decided to designers from
Company LuminoGlow.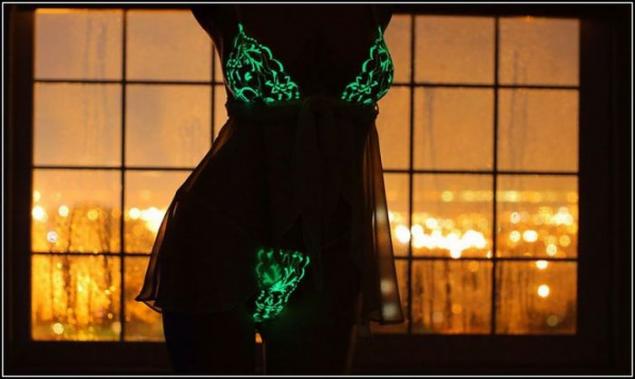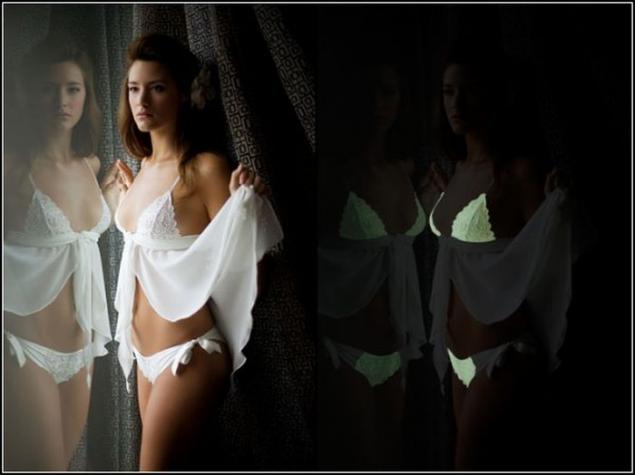 Just imagine that you have arranged his favorite new thing in the evening fashion show - complete delicate lace lingerie. Surely he will appreciate it. Then you muted light, and a bra and panties soft phosphorescent, continuing to be visible even in the darkness of night and emphasizing beautiful shape hostess. At this point I must be cute just the same fall into a swoon with delight. In any case, it is the kind of effect calculates the Australian label LuminoGlow together with the European company M & R International - the creators of the unusual collection of linen, which glows in the dark.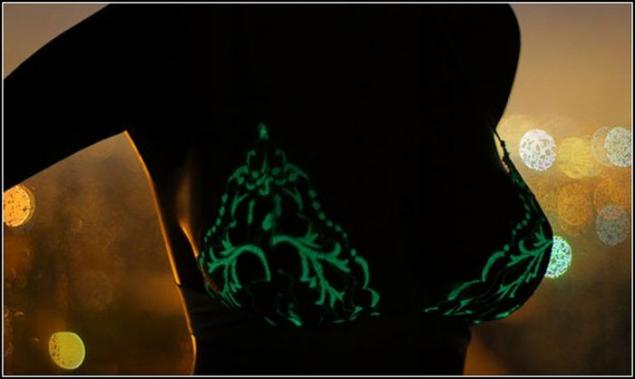 The developers claim that their original clothes created from "exotic European lace that glows in the dark." In fact, under the tricky wording hides the connection of several materials - a patented "mix". To create a delicate fabric delicate lace is used in addition as silk and phosphorescent fiber. Recent constitute beautiful patterns that are quite noticeable during the day. So, while the light in the room, no one would suspect innocent SUPPORTING in unusual properties.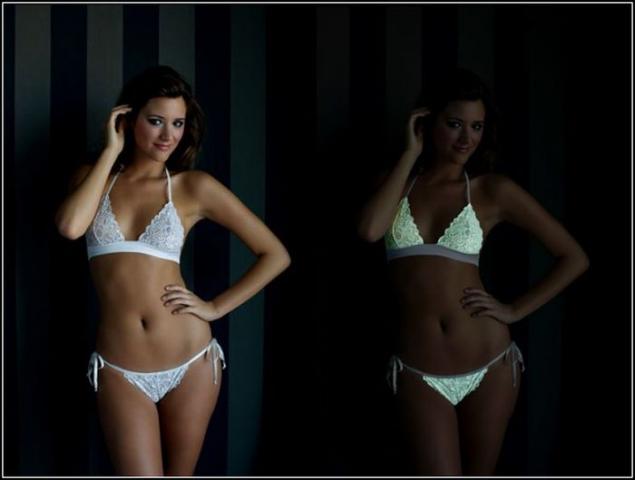 To lacy lingerie "light", the developers recommend hold it under bright light or direct sunlight. A couple of minutes before the show will be responsible enough to shine for several hours.