The building of the Lutheran Church of the XIV century, which was in Kaliningrad, survived the Great Patriotic War, but joint exercises tank of Russia and Belarus - she could not move. After completing the exercise, the church building was found in this way, as you will see later in the continuation of the post. Look.
This church was in 1945: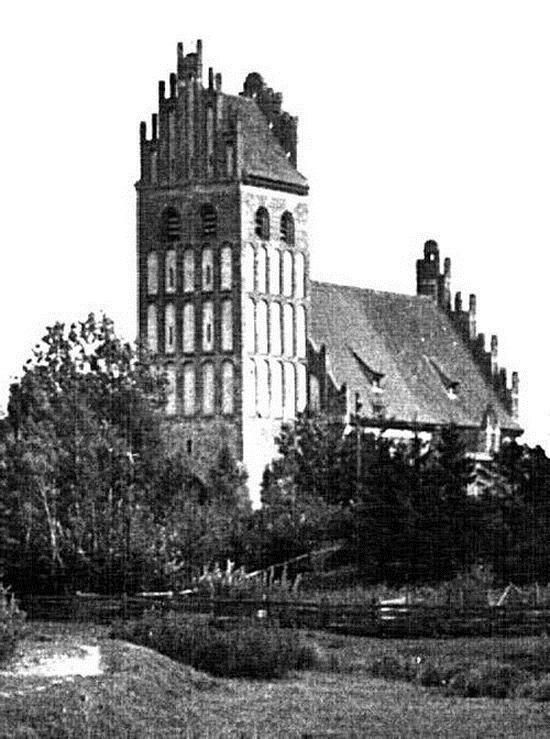 So I look to the teachings of Kirch, 2013: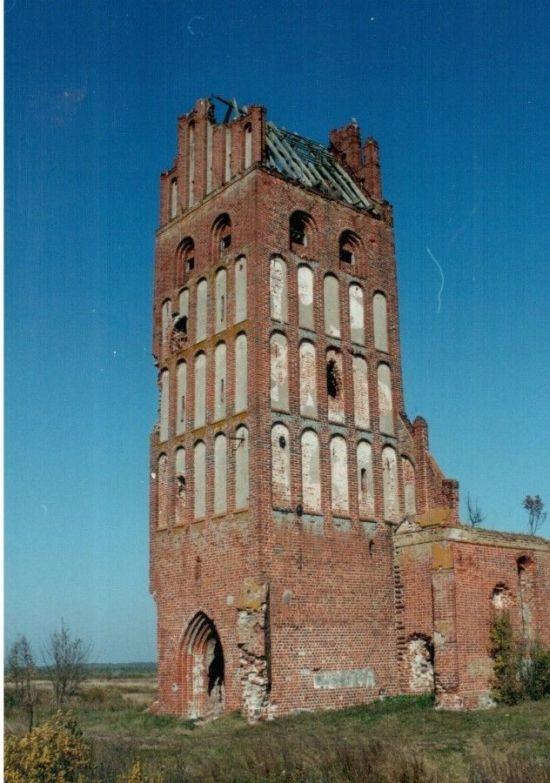 And it looks today, after the powerful volleys of artillery: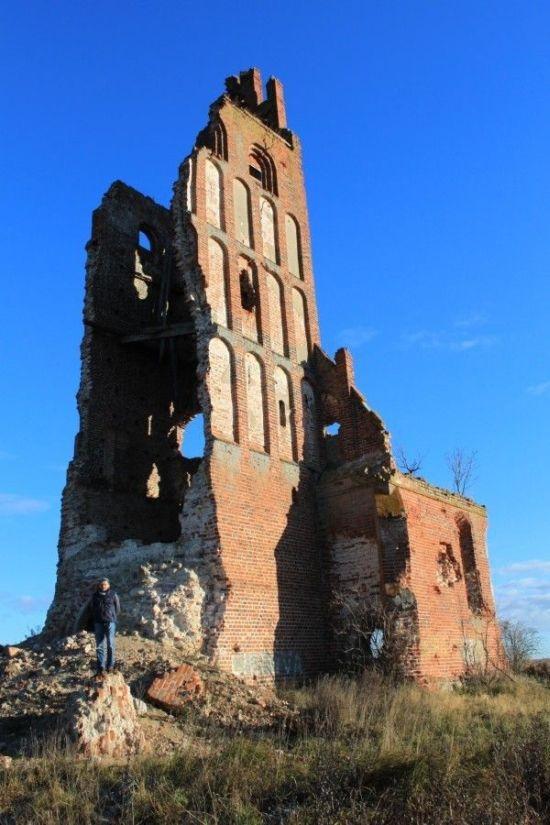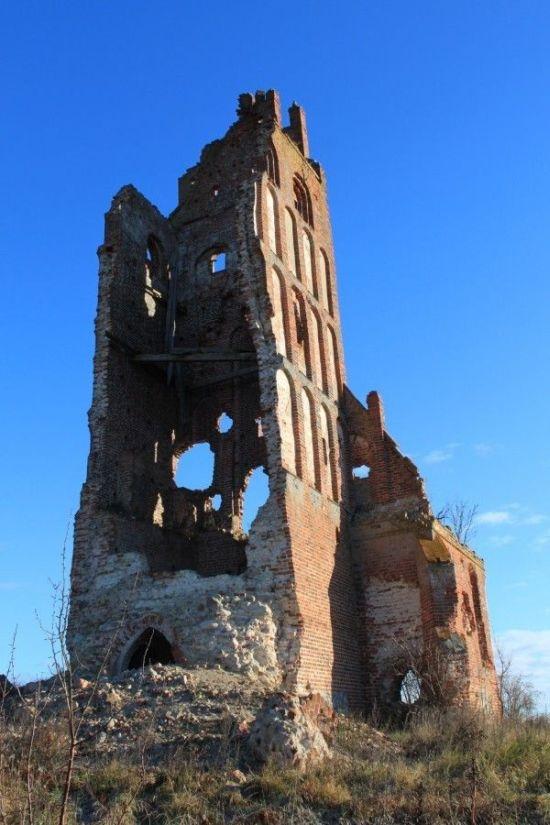 So it was: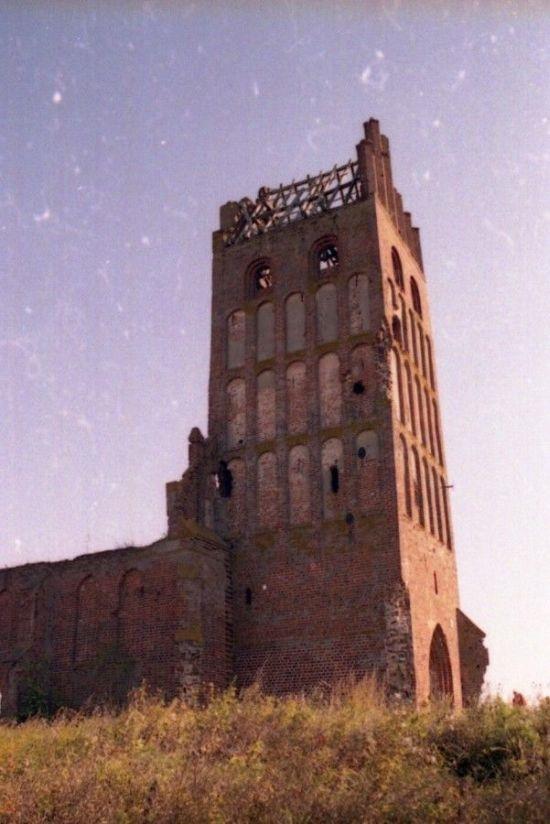 And so it became: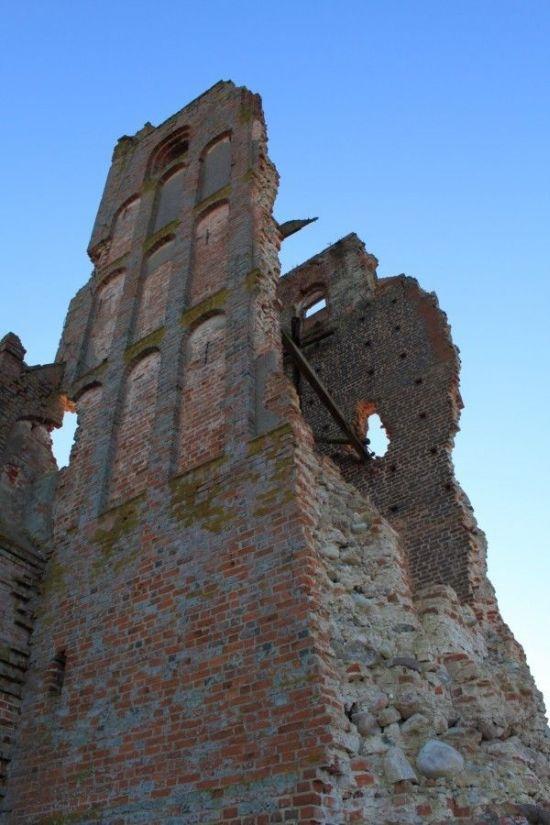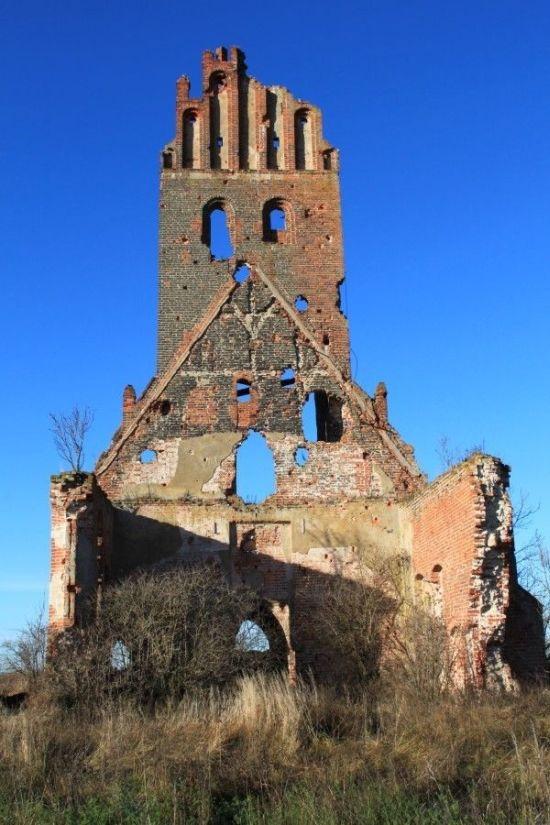 And a little history:
Kirch in Gross Engelau was built in the 14th century, during the time of power and financial prosperity of the Teutonic Order. Tower of the church has repeatedly been used as an observation post during military conflicts. So in 1807 the battle of Friedland from the belfry of the church officers watched Russian emperor Alessandro.
In August 1914 Gross Engelau was again in the thick of things and bell tower of the church was used by the military. After 1945, the village was renamed the Gross Engelau Demjanovka. But not for long lived there first Soviet immigrants. In the area of ​​the village in the fifties Demjanovka organized military training ground and the old Lutheran Church, together with the village was in the center of the polygon. Over the years, from three villages caught in the zone of the landfill, no trace. Only the medieval Kirche Gross Engelau partially preserved.
But this fall in the Kaliningrad region held joint exercises of Russia and Belarus "West 2013", during which the church was fired shells and was completely destroyed.