Security Service of Ukraine declared wanted by the prosecutor of the Crimea Natalia Poklonsky. This information is made public by the Ministry of Internal Affairs of Ukraine.
Crimean Prosecutor Natalia Poklonskaya wanted. Relevant information is available at the Ministry of Interior in the "people who are hiding from the bodies of pre-trial investigation».
She is suspected of violating Part 1 of Article 109 of the Criminal Code of Ukraine, that is, in actions aimed at a violent change or overthrow of the constitutional order or the seizure of state power.
As reported by BNN, March 11 GPU opened a case against the prosecutor of the Crimea Poklonsky.
March 17 Shevchenko District Court of Kyiv ruled to detain the leaders of law enforcement agencies of the Crimea.
Source.
Do not let the hurt Nyashu!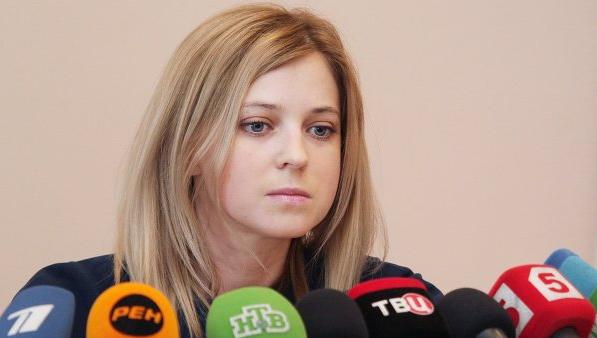 Source: