5. At exactly 9:00 begins a solemn parade. First, on a specially constructed floating pontoon, marched the orchestra comes to the Black Sea Fleet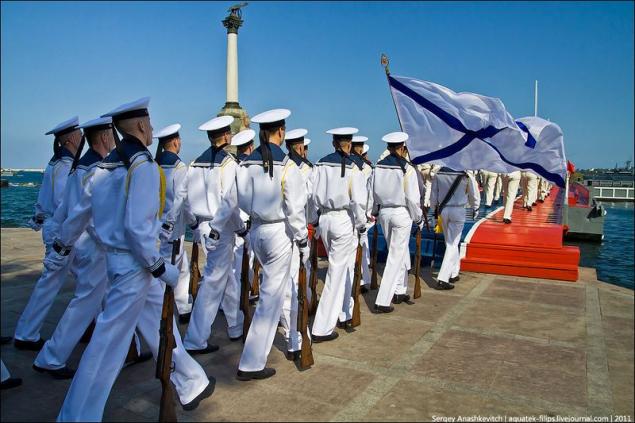 6.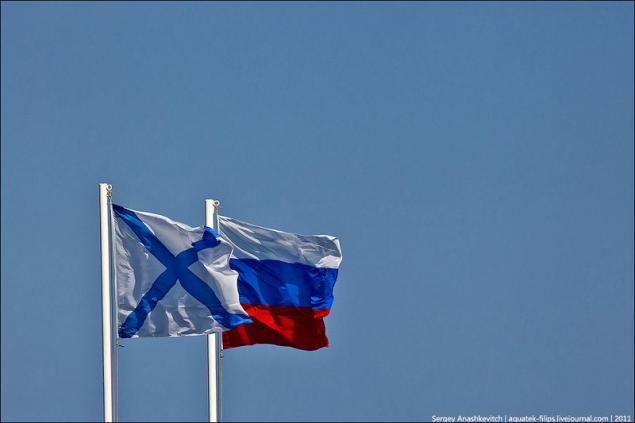 7. The ceremonial lifting of the State and the Naval flag of the Russian Federation, which was then at half-mast in connection with mourning declared in Ukraine for the dead miners in the mines of Luhansk and Donetsk regions.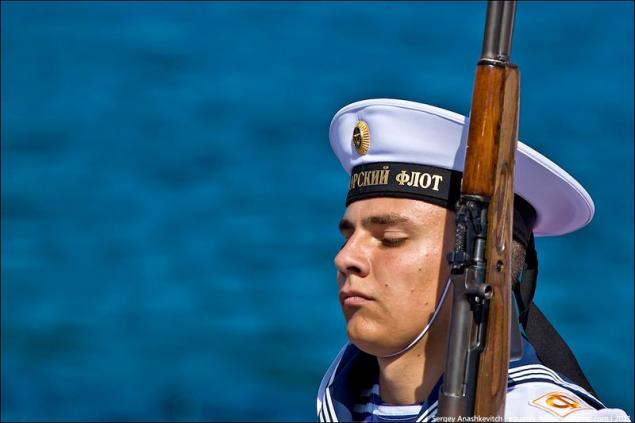 8. Hymn of the Russian Federation 97,319,905
9. Walk the Black Sea Fleet Commander Rear-Admiral Alexander Fedotenkovym build ships.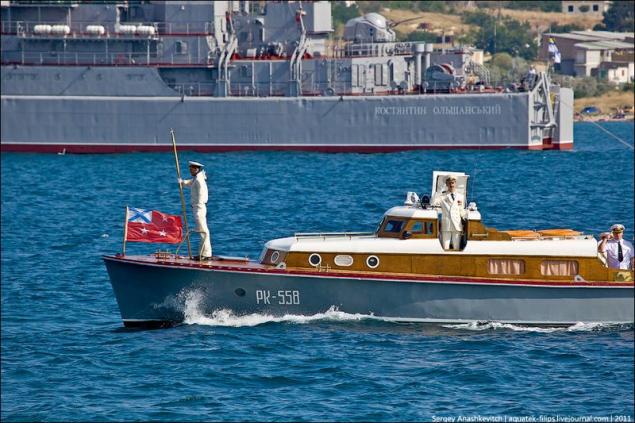 10. This year, together with the Russian ships in solemn ranks is the ship of the Ukrainian Navy, "Konstantin Olshansky"