Author: Sevastopol for Navy Day - a special holiday. One of the most beloved and revered equally with the Victory Day. It is not no secret that many residents consider their city of Sevastopol Russian, therefore, multiplying this fact basing here on the Black Sea Fleet of Russia, we have a tremendous love of Sevastopol to celebrate the Day of the Navy.
In order to see the marine parade, residents of 7, and then from 6 am to take the place of the best viewing points. And this is no accident - in fact at 9 am there will meet the lion's share of city residents, as well as many guests of Sevastopol, to witness the amphibious landing and the battle for the position, the solemn passage of ships and demonstrations divers landing of armored vehicles in the sea in the middle of the bay and the cannonade naval guns.
The events of the naval parade - in the photo below.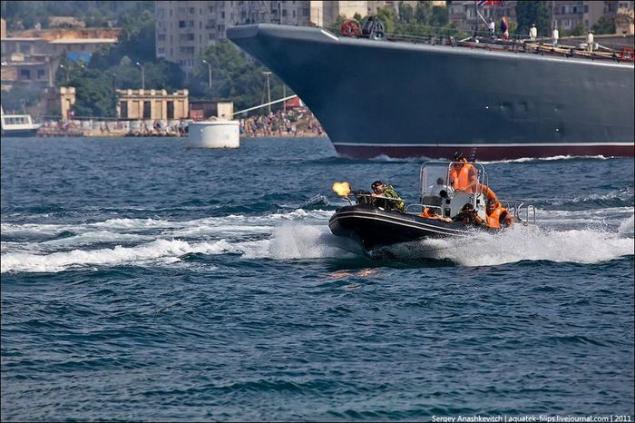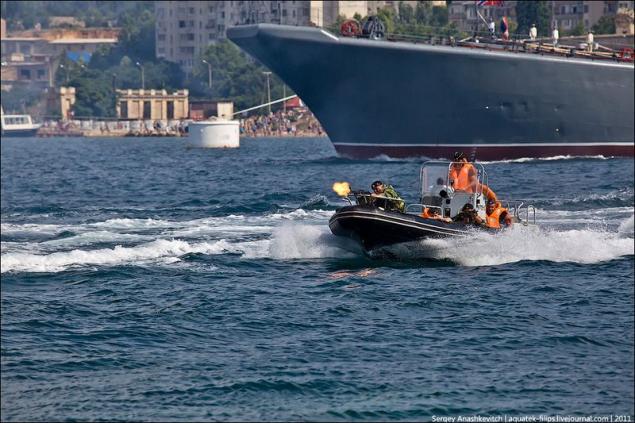 1. 75,284,839
2. Early in the morning all the seaside boulevard in the Russian flag. The truth is they are selling ...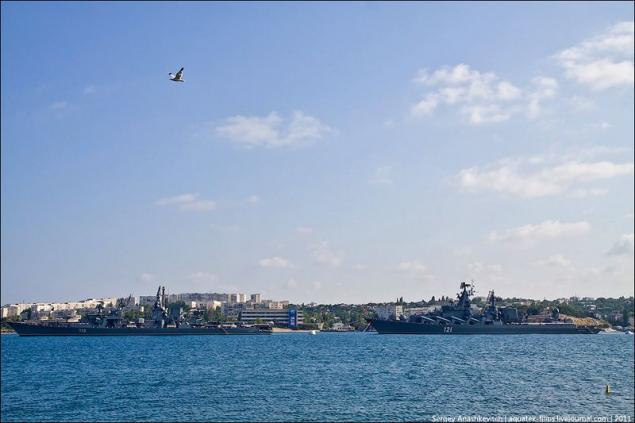 3. The ships have a few days in the parade are on the inner roads. The flagship of the Russian Black Sea Fleet - the missile cruiser "Moskva" and the big anti-submarine ship "Kerch"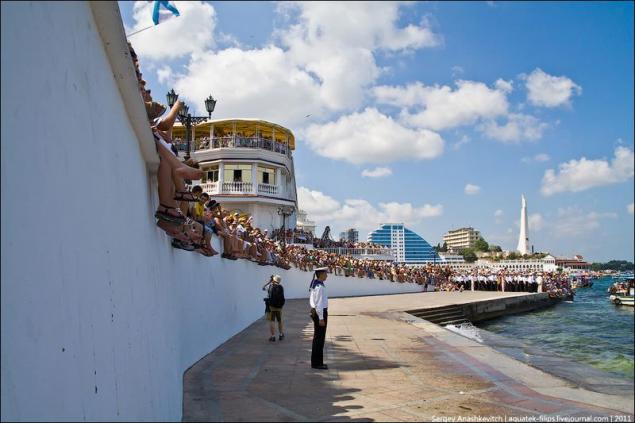 4. Spectators sea. No room to swing fall - this is the Day of the fleet in Sevastopol.