This bodybuilder Aditya 'Romeo' Dev (Romeo - this, of course, a nickname) from India.
Its weight - 9 kg, height - about 84 cm. It is a real bodybuilder - swinging every day.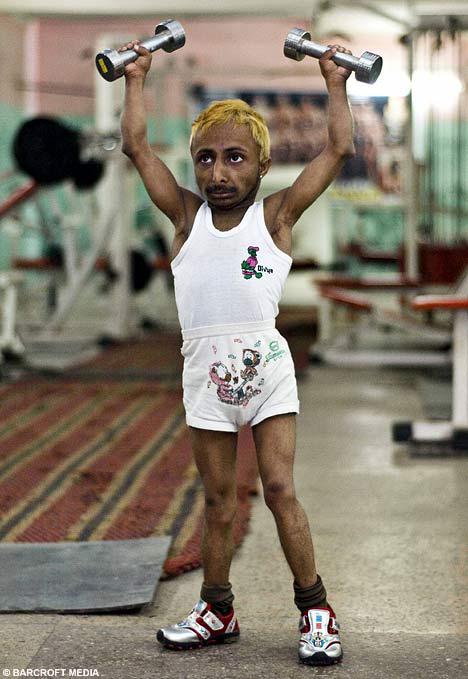 What for? He replied: I said, I want to be the bullies of the world in his weight class. As one killer: the main thing in life - is the goal.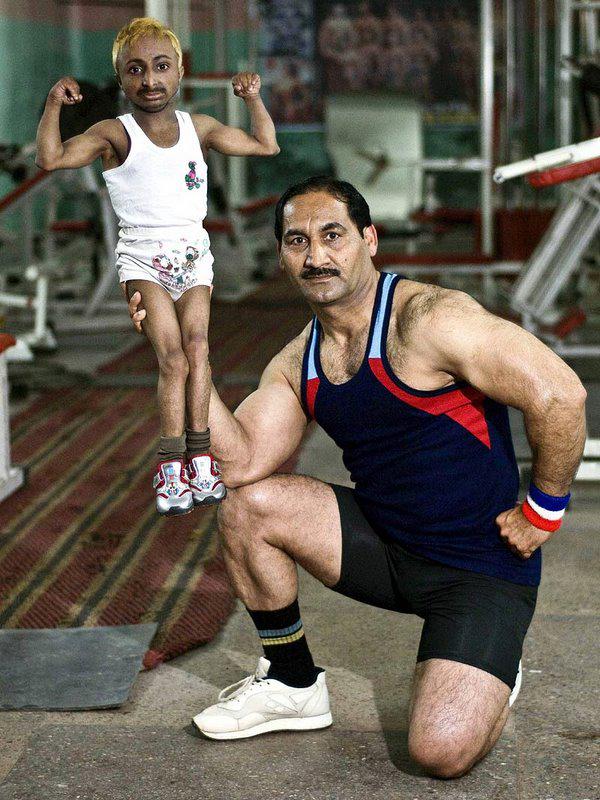 He is considered the smallest bodybuilder on the planet. In his town of Phagwara 19-year-old jock known that can lift a weight polutorakilogramovuyu.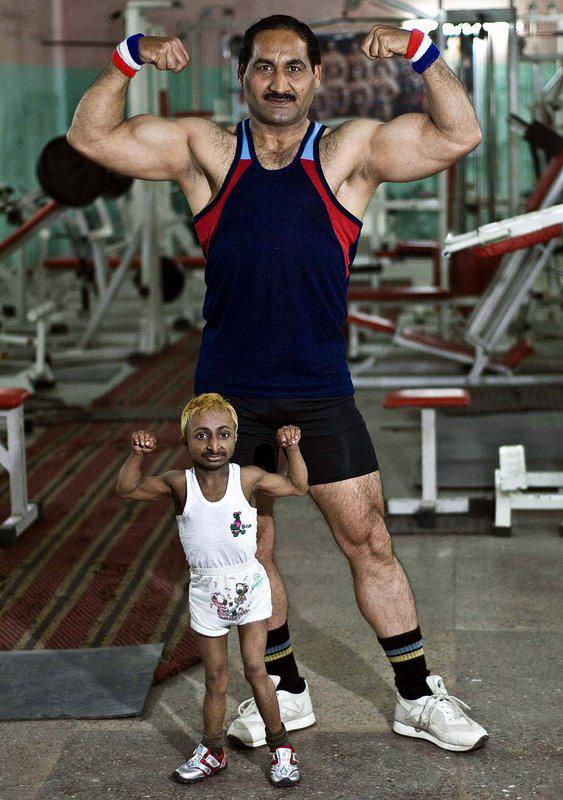 via Zagda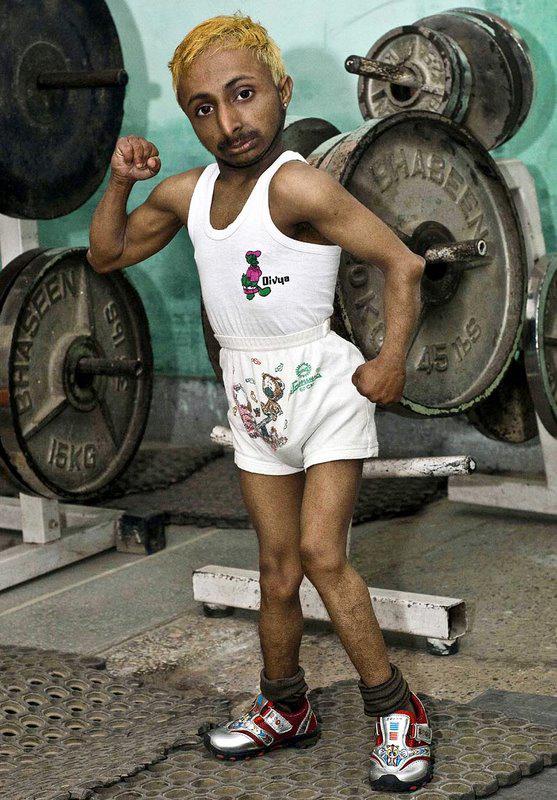 Source: