Author: Taking a walk once at Tushino park, I heard a high-pitched whine, "turbine", and followed him out of the trees into the sky rose a model of a large aircraft that looked like Tu-22M3. As it turned out, it was generally F-14s. Digging in Yandex, I quickly discovered that far from my house is the Palace of Children and Youth "Liberty Island", where, in addition to fashion and traditional developmental classes, there are two circle: air and Sudomodelirovaniye. One of the few remaining in Moscow.
But before thousands of children and adolescents to build their models of ships and aircraft, giving a ticket to major design offices or getting a hobby for life. And for some it was just a good school how to do something with their hands. Alas, in the dashing 90-s this entire system has collapsed, almost all the clubs were closed. The children were literally thrown out into the street. Yes, and they will have another hobby - computer.
Let's take a look at the aircraft and surviving clubs Sudomodelirovaniye.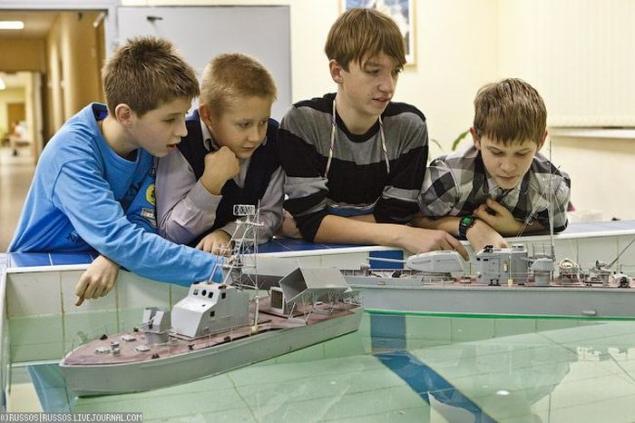 1. Creativity Palace is located on the first floor of an ordinary apartment house on Liberty Street. Hence the name - "Liberty Island". Apart from him in Moscow, there are two islands: "Angel Island", located in Mitino in Angelova Lane, and "The Island of Heroes", located on the street Panfilov Heroes.
2. Each of the palaces are held such traditional activities for children and teenagers, as dance, theater, razvivalki for kids, English, tourism, information technology, etc. But the most unusual, in my view, mugs - this aircraft and Sudomodelirovaniye.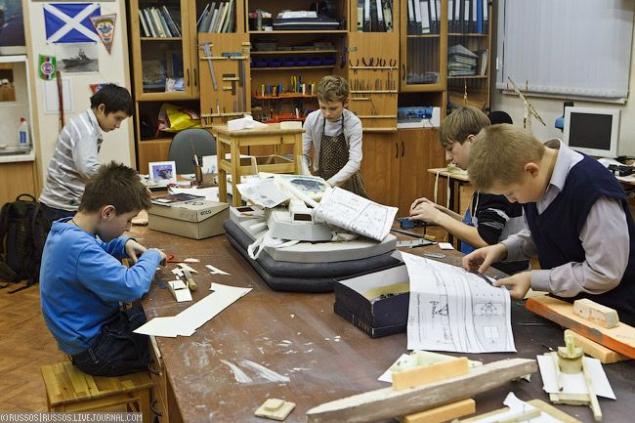 3. Teacher sudomodelistov - Bokhonov Yuri. He gave Sudomodelirovaniye more than 30 years. Here he came back in 1971, when there was a station for young technicians (center modeling). He was director of the center, and when he retired - could not retire, began again to teach children to build ships. In addition, Yuri advises the administration on many issues of control - the good, he has a great experience. And the station there are only two circles - it is now the Palace of Children and Youth.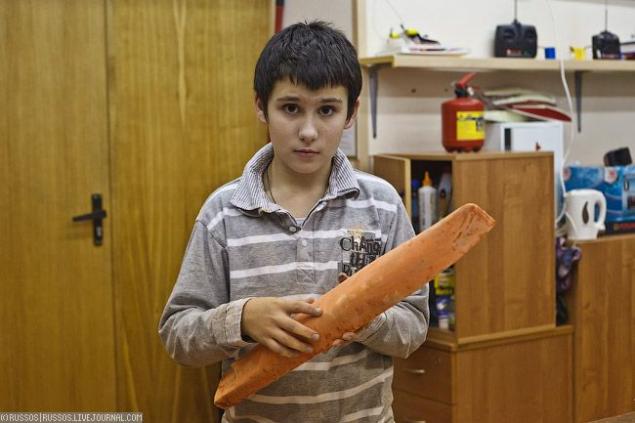 4. He said that before in all these areas were located various technical circles. Rooms were even in the neighboring building. Now, here - just miraculously survived two circles of technical creativity.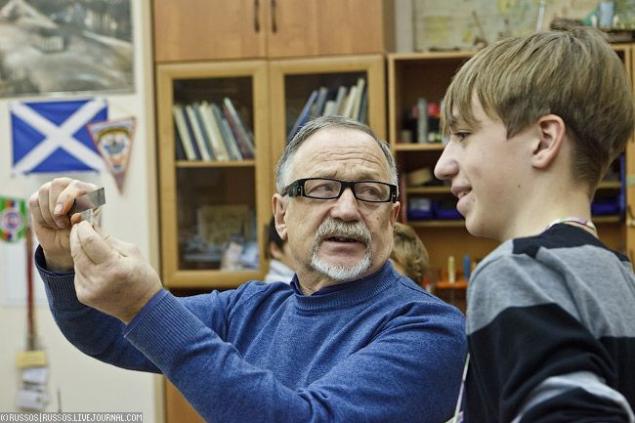 5. Guys, frankly, comes a little. Alas, such clubs have become very unpopular, unable to compete with the computer, with the street, and sometimes - and with the state machine, which is quite not care about the children's creativity. But, probably, the most important thing - it is the high cost of this hobby. Although the children are engaged in free model building - not cheap. A particularly complex and highly technical.