Four car fell through the ground in South Butovo.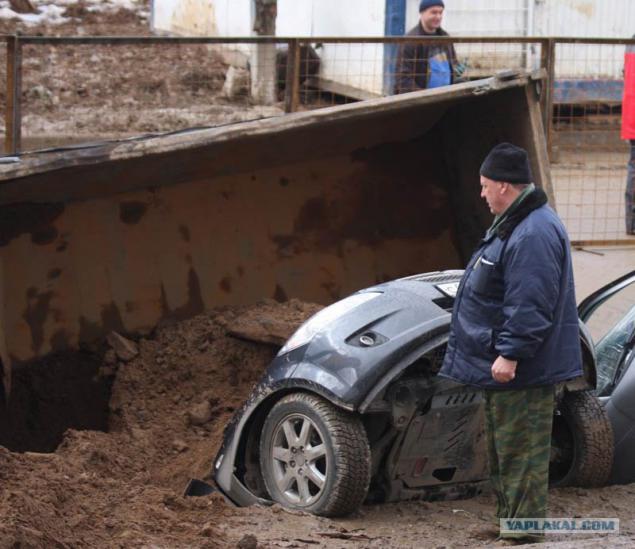 Cargo "KamAZ" and three cars left the ground on Thursday morning as a result of the failure of the soil in the south-west of Moscow, said a law enforcement source.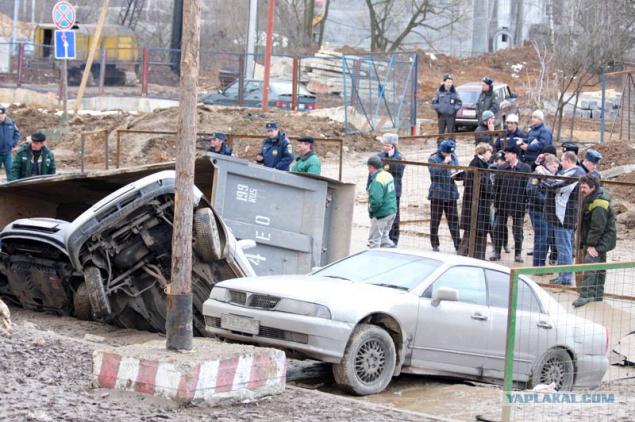 "It happened around 9:30 am near the house 36 on the street in Izyum South Butovo.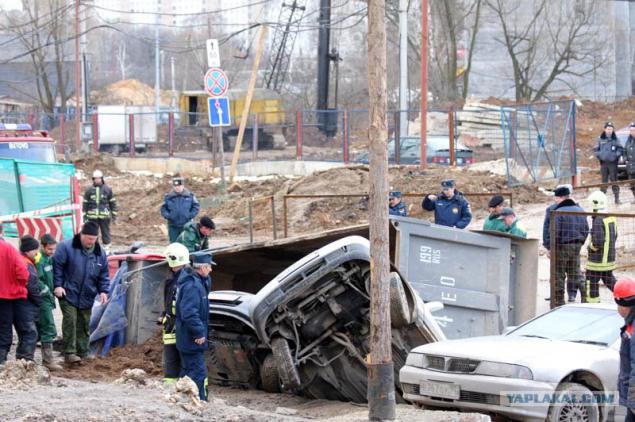 Under the "KAMAZ", laden with earth, it breaks the asphalt and the car fell into the pit.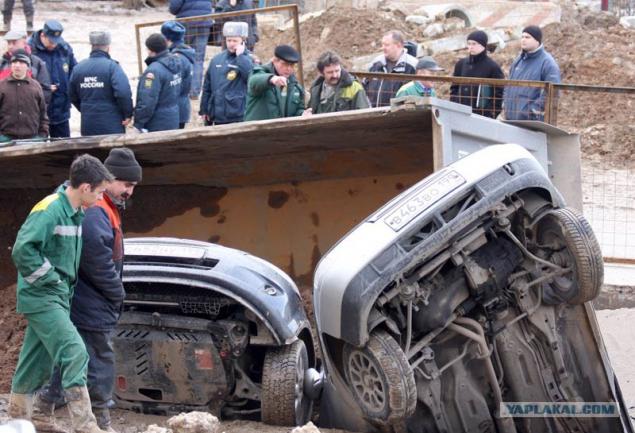 Failure to expand and become absorbed parked at the curb three cars.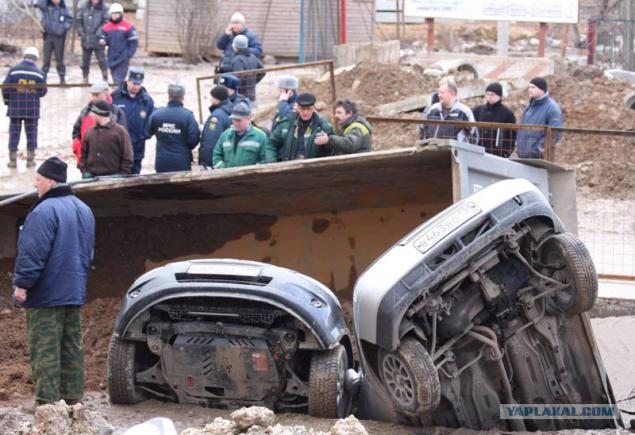 Formed hole diameter of about 20 meters, "- said a police officer.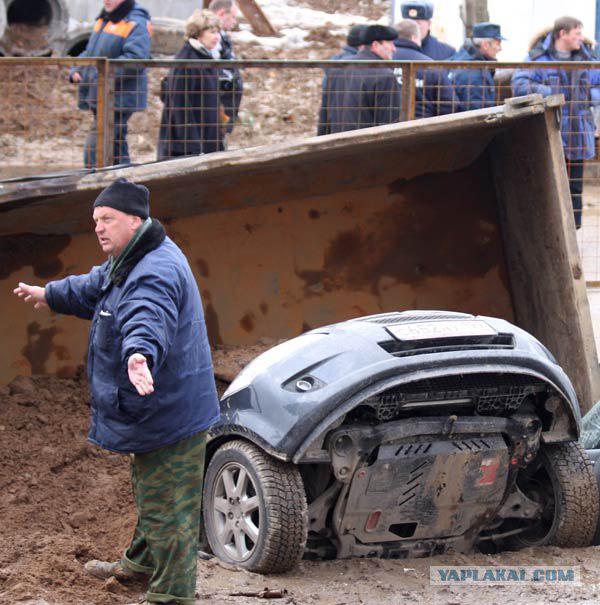 According to him, there were no injuries.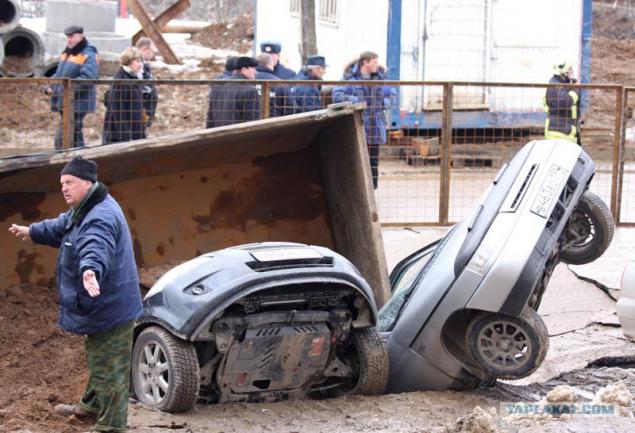 "It is assumed that at this point burst communication, the substitution of the soil" - the source added.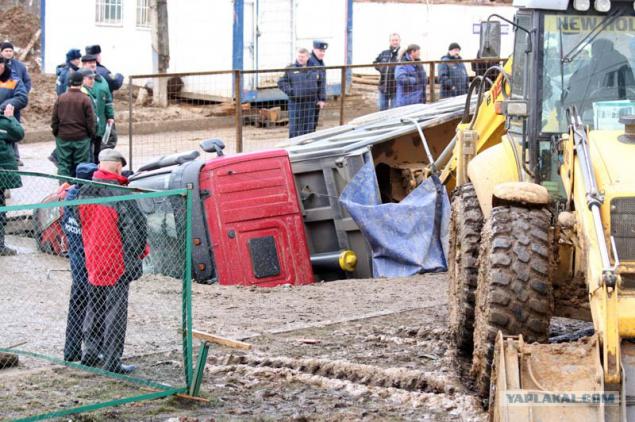 At the scene are the operational services of the city, a street is blocked.
© «Interfax»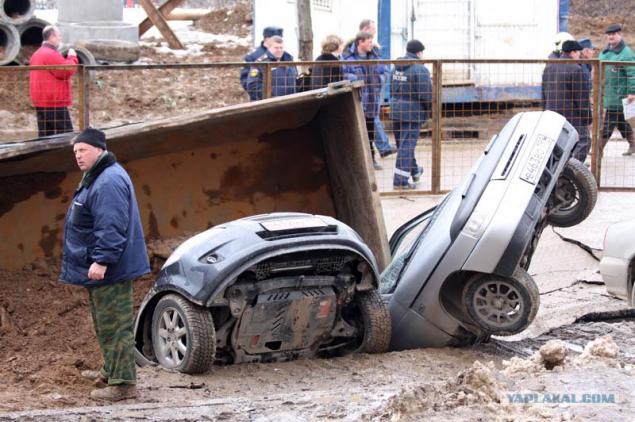 "I'd add - the failure of just 30 meters from the Staff of the Southern Butovo.
© arly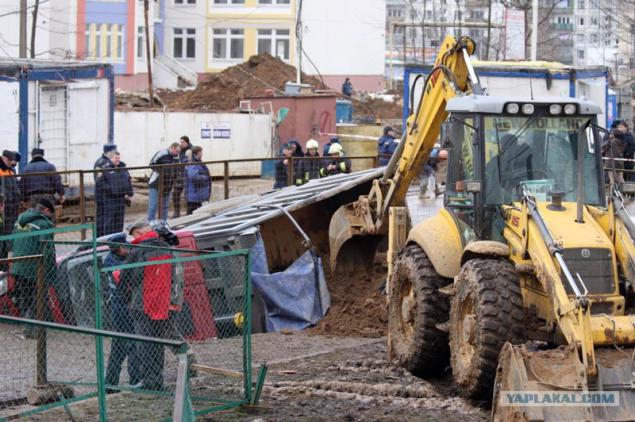 About the place where last year were "fierce fighting" with the locals. »
© alry.livejournal.com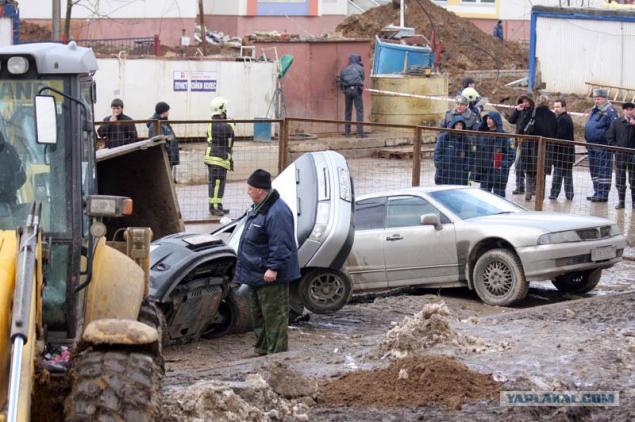 gazeta.ru wrote:
"Meanwhile, in the South-West council deny the information that in the pit failed cars.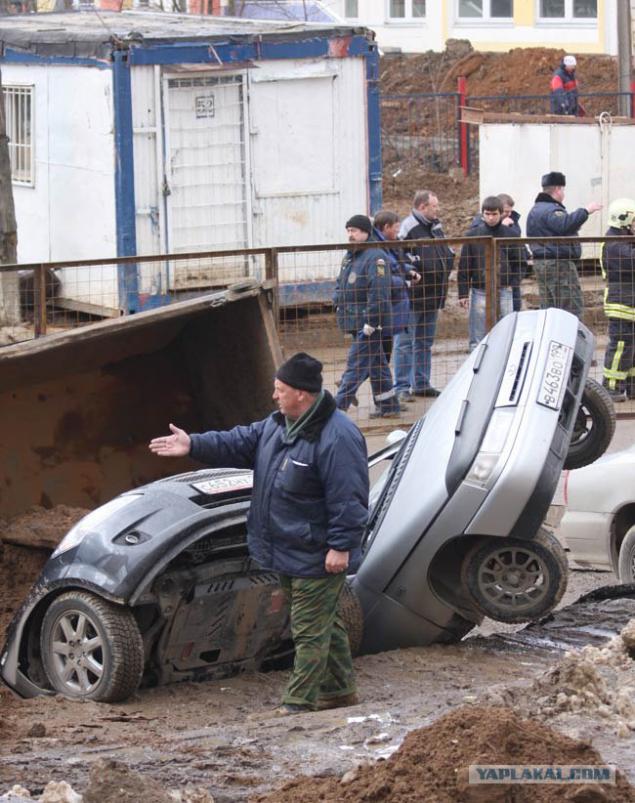 "First there was the information that fell one car where three more had taken.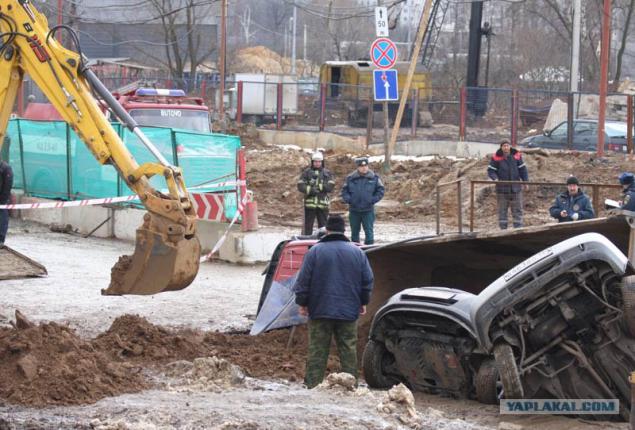 What did not come up, "- lamented duty officer council.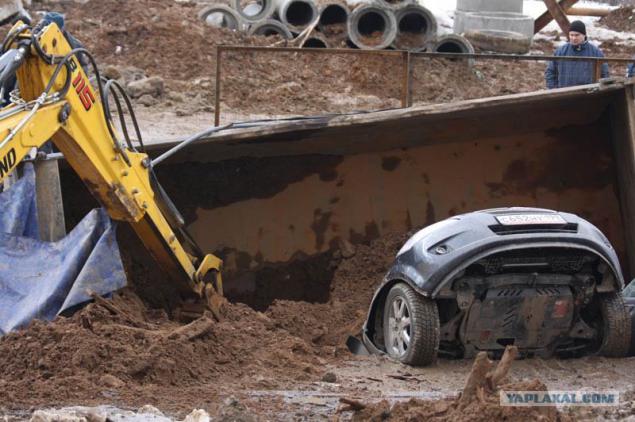 According to her, the failure occurred at Projected Passage 359.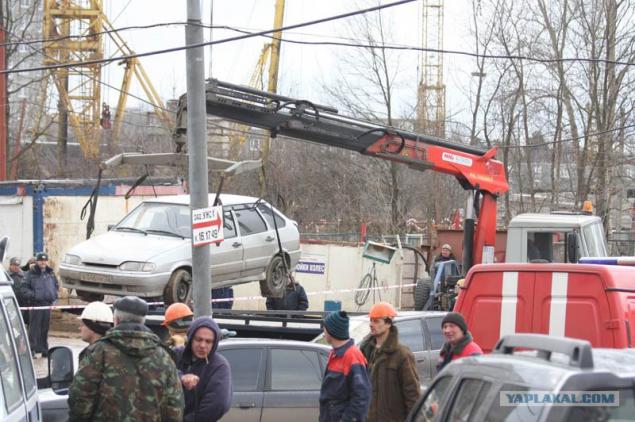 "The pit formed at the construction site.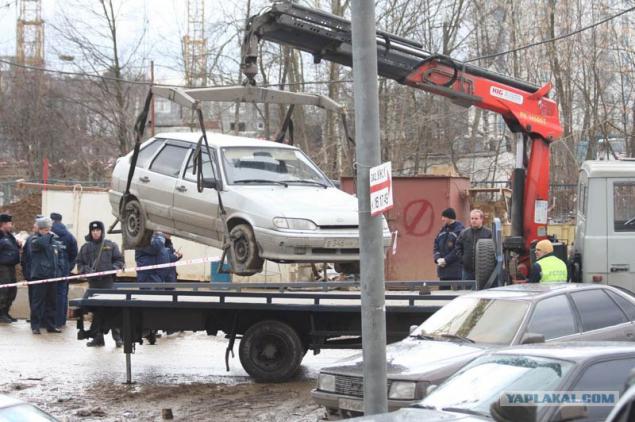 There are no injuries, traffic normal, buses run, and the way not to offend "- said interlocutor.»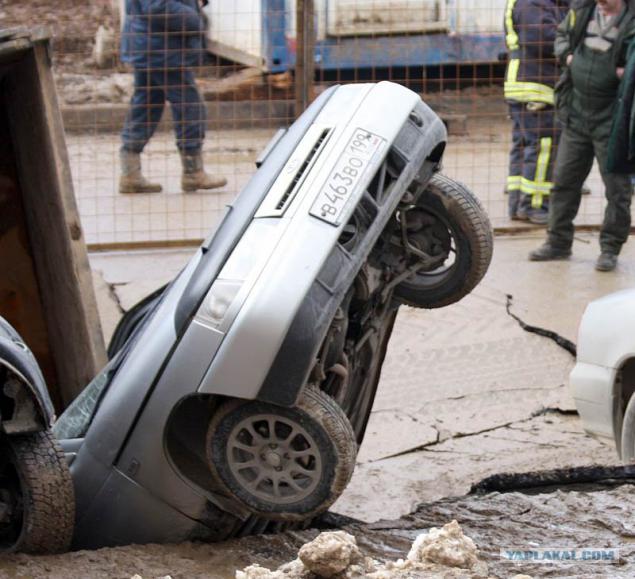 I wonder who will indemnify?
Photo via alry.livejournal.com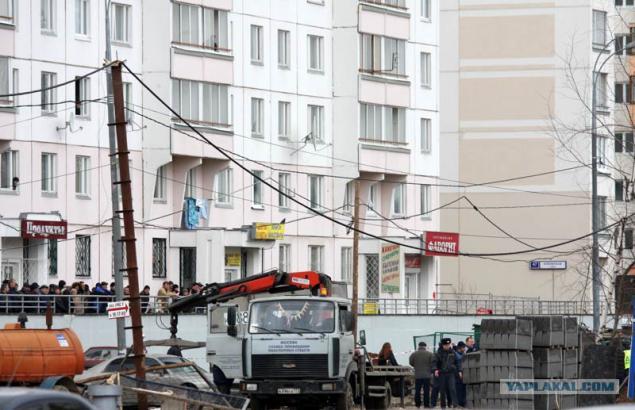 Source: