Residents of New Hampshire on behalf of Jen and Nick had a wedding ceremony in the style of the popular online game World of Warcraft.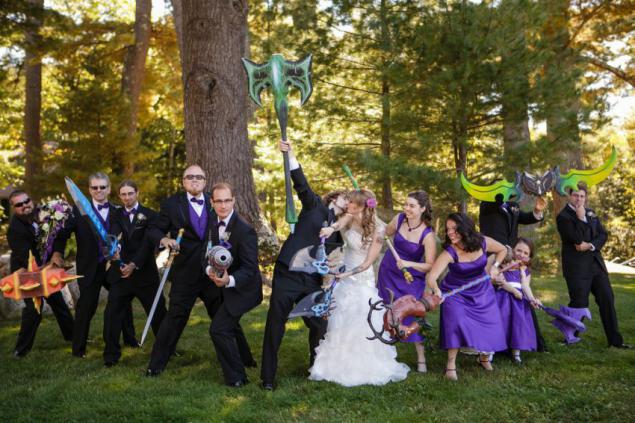 Unlike other geek ceremonies, wedding Jen and Nick are not included frilly costumes: bride, groom and their friends came in classic dress for the occasion - dresses and tuxedos.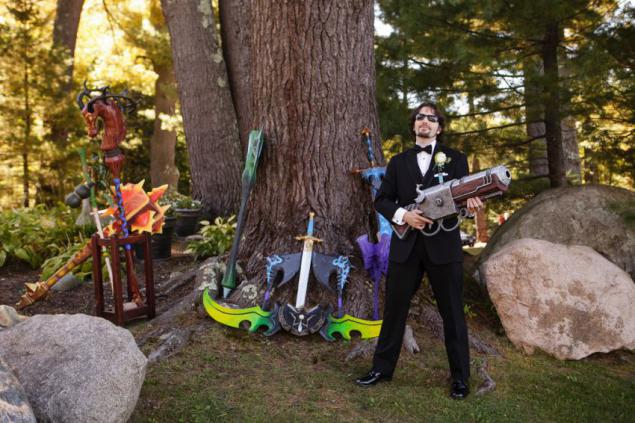 The main focus in this case was given to the attributes: invitations to guests, the details of the interior, the altar and other accessories have been made in the style of the cult of online role-playing game World of Warcraft.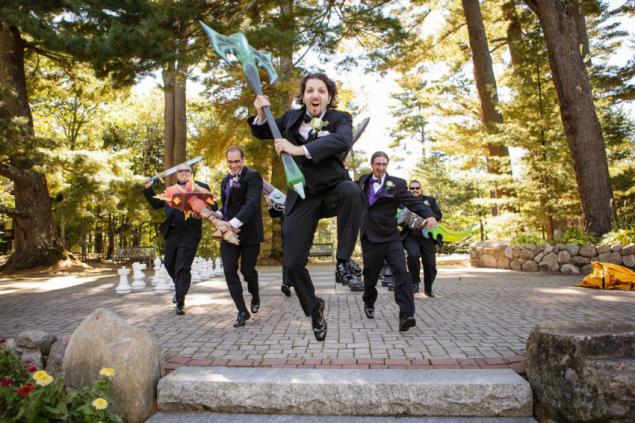 Traditional photo session was held with cumbersome mock weapons from the game. Huffing Post notes that when the bride approached the altar, played the title theme from the TV series "Game of Thrones».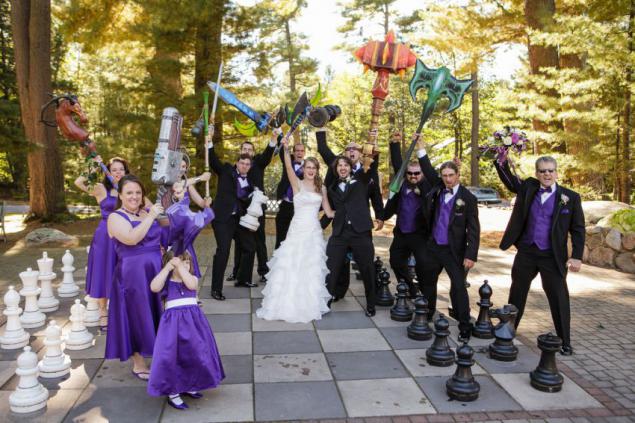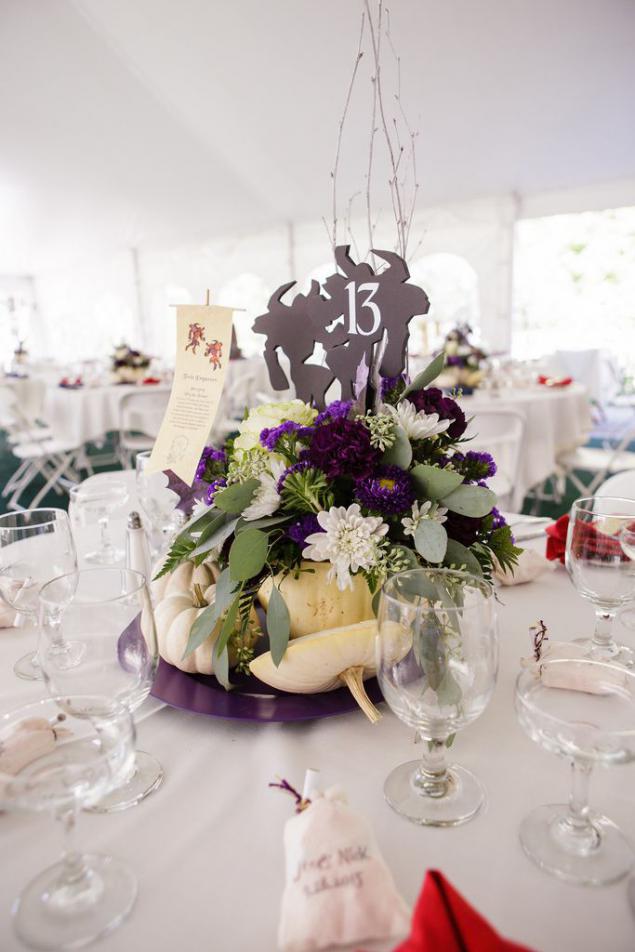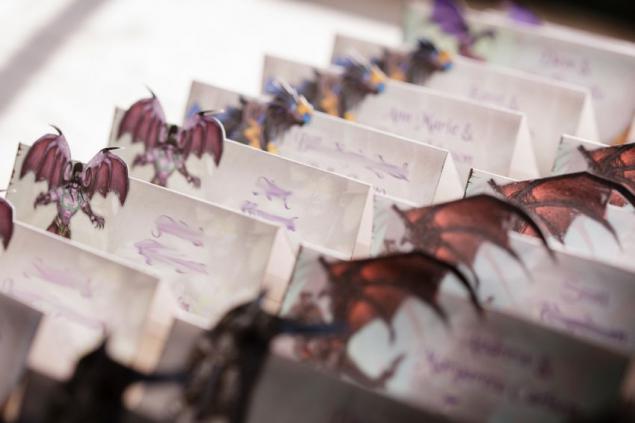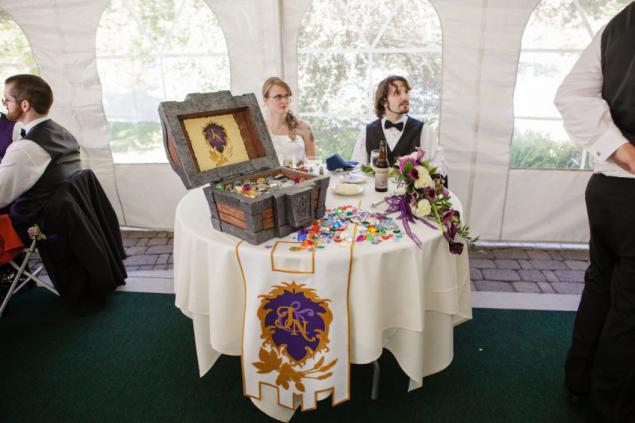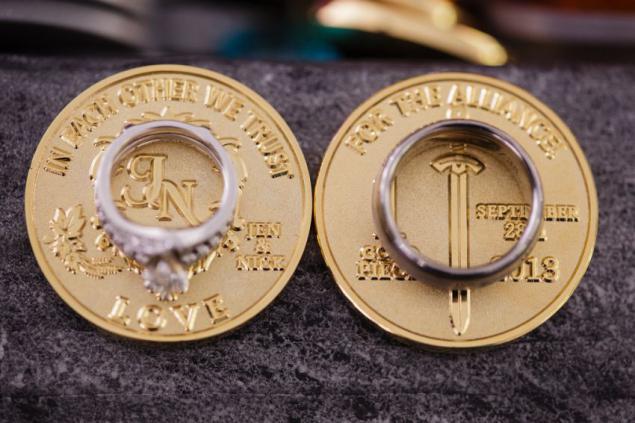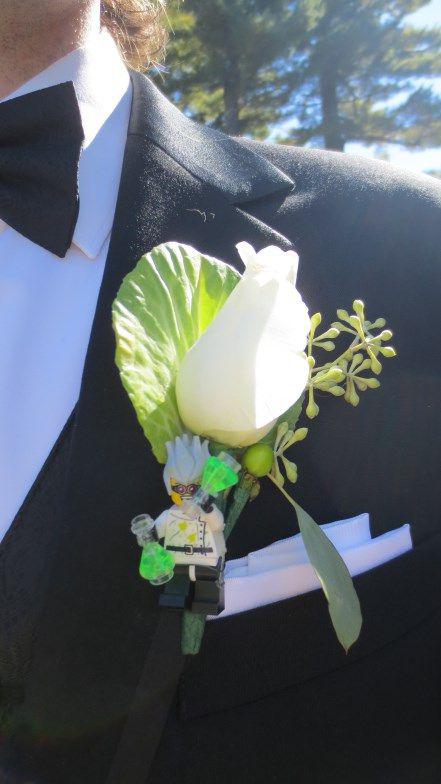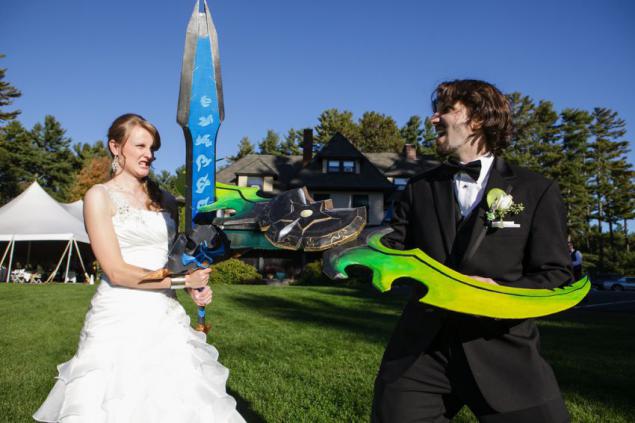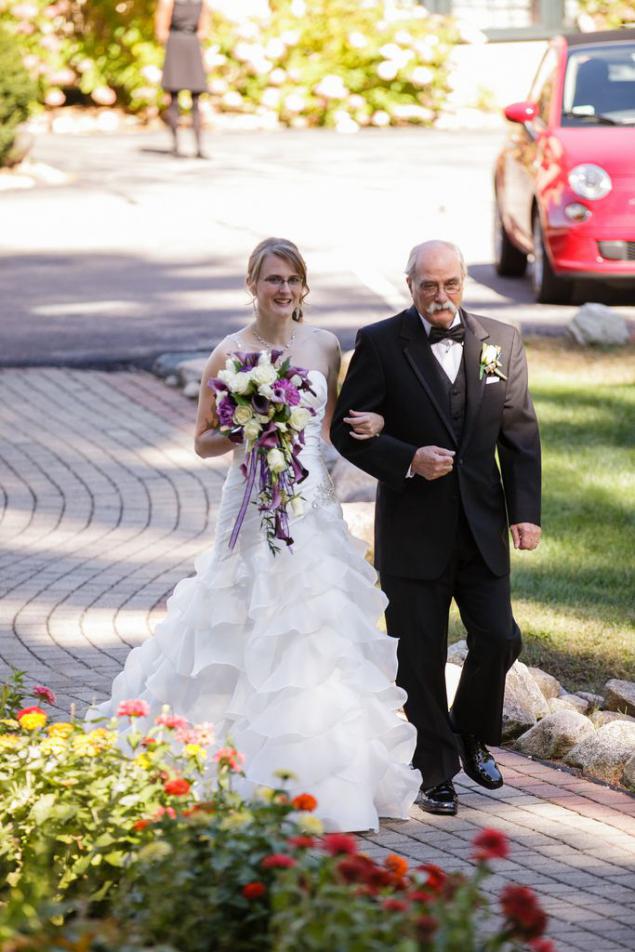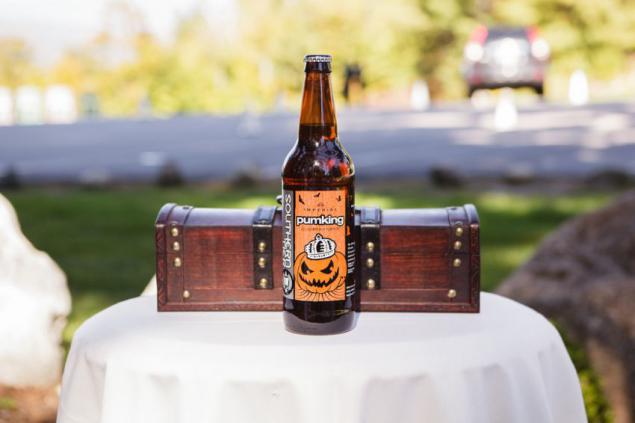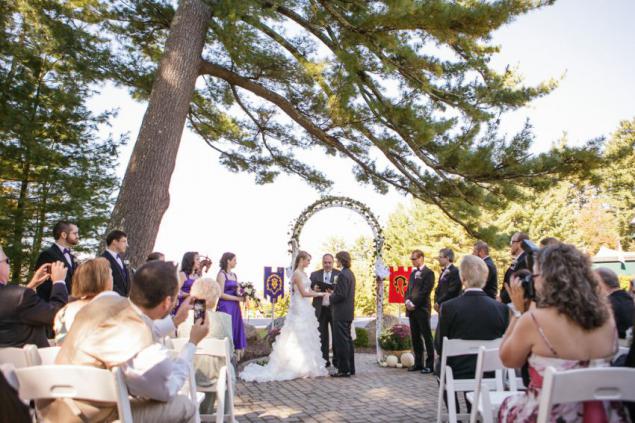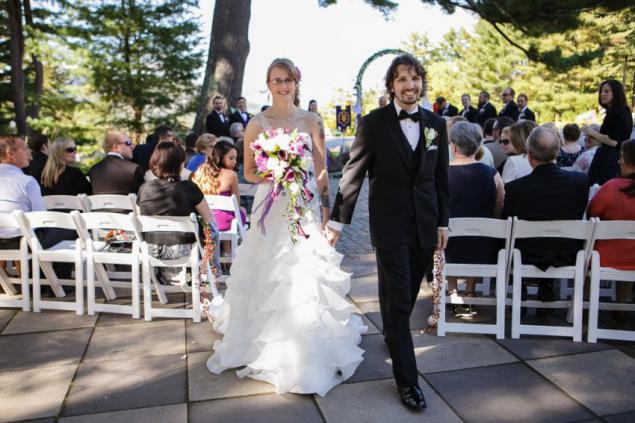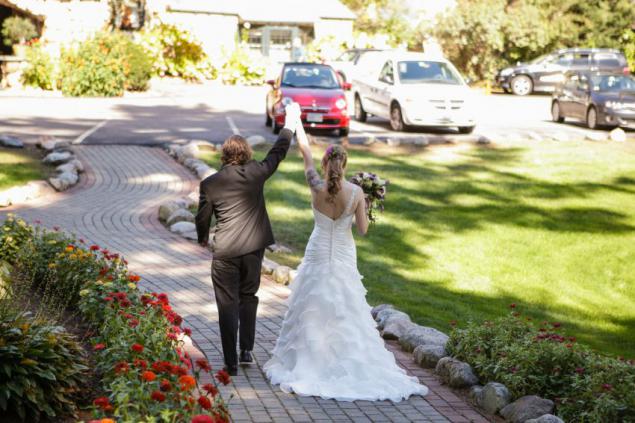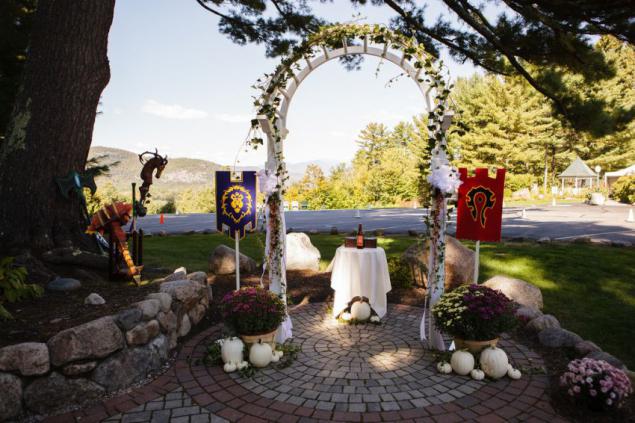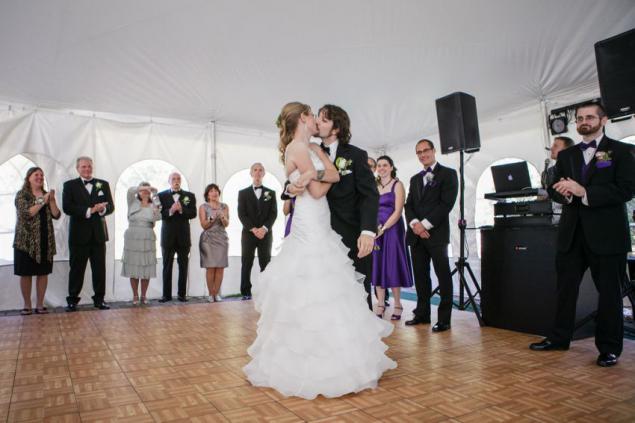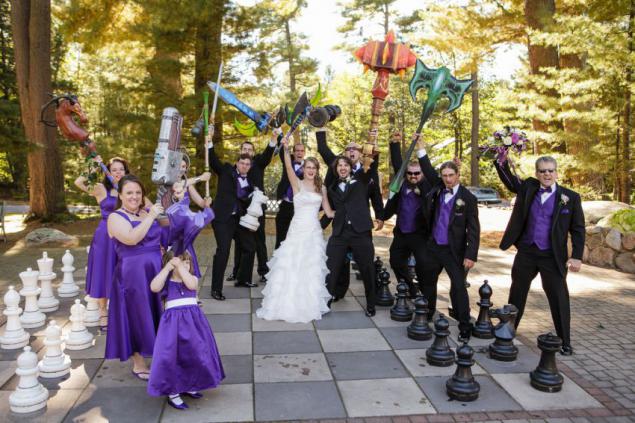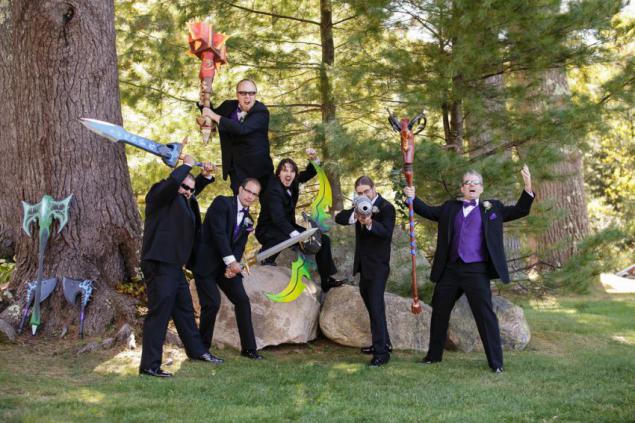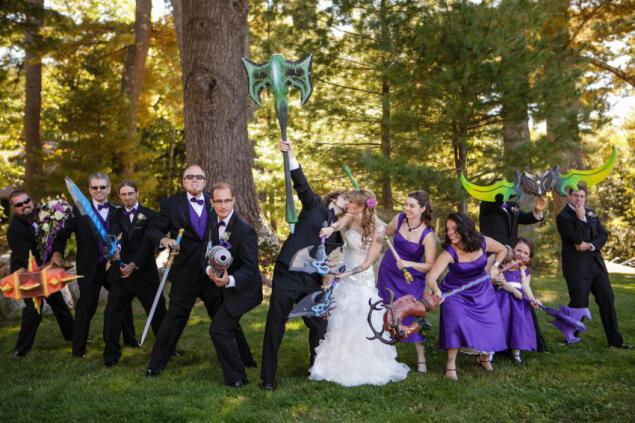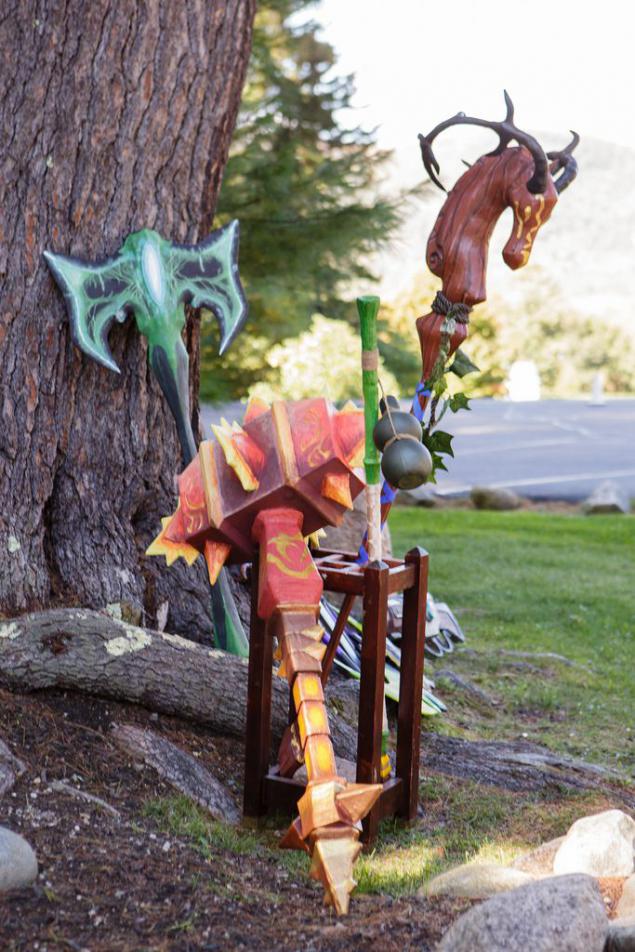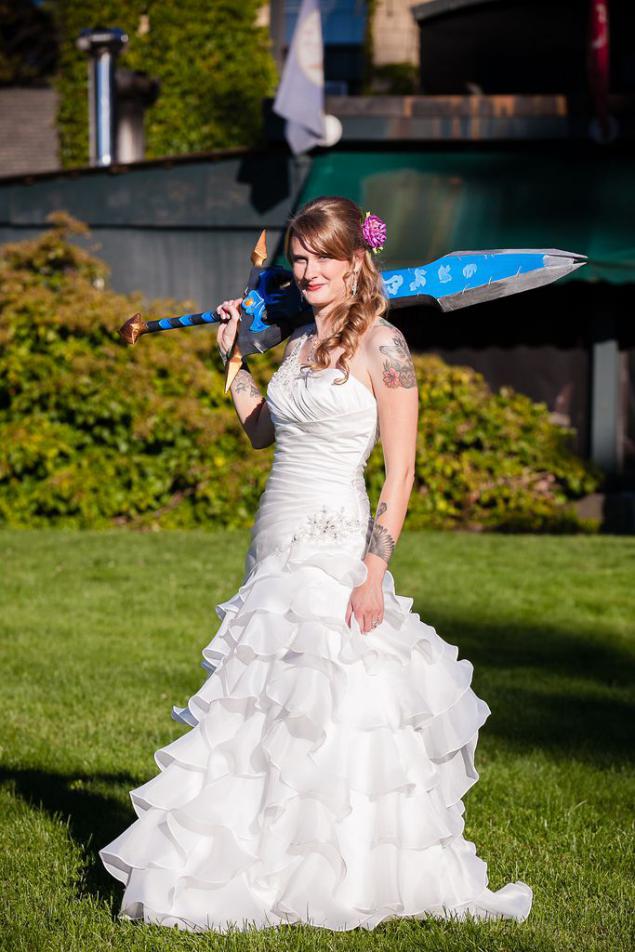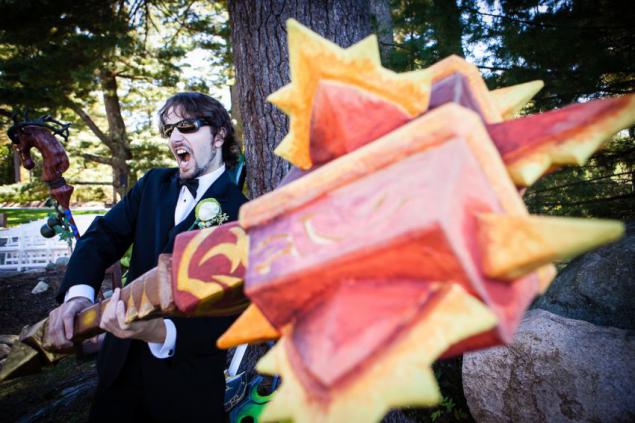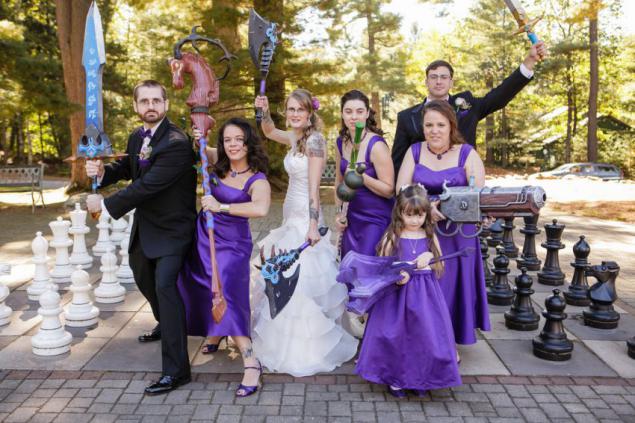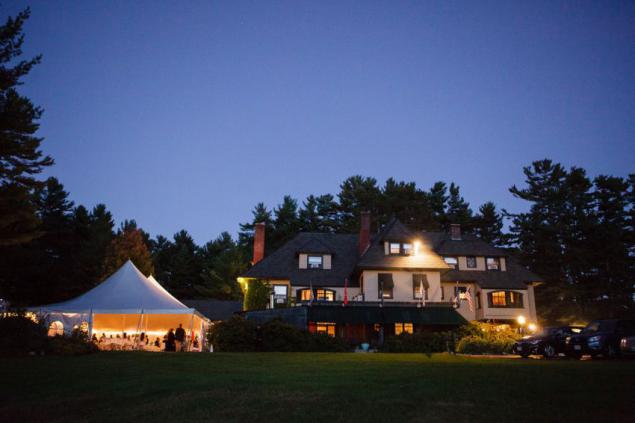 Source: offbeatbride.com