Two workers of Travancore Cocotuft Ltd (India) spent months to create the world's longest mat of coconut fiber.
Giant mat 1, 2 meters wide and 30 mm thick, but its length - 101, 6 meters, and weight - 999 kg.
Impressive numbers, but the most impressive thing is handmade only two workers. They spent 111 days, stranding coconut beams.
Although King Records (Guinness) and is considering the possibility to announce this achievement record itself mat and method of production is much higher goal - it is designed to highlight the miserable working conditions coconut industry, which pay mere pennies at grave manual labor.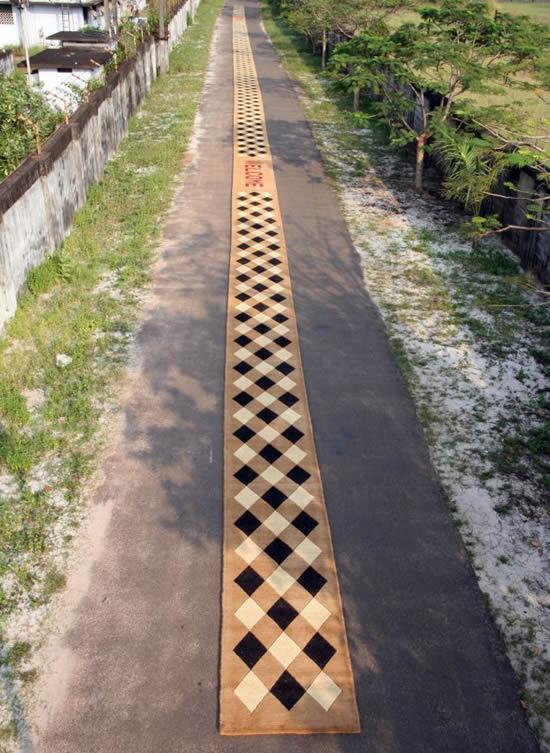 2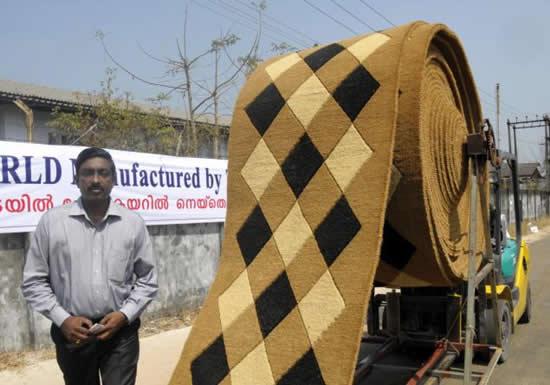 3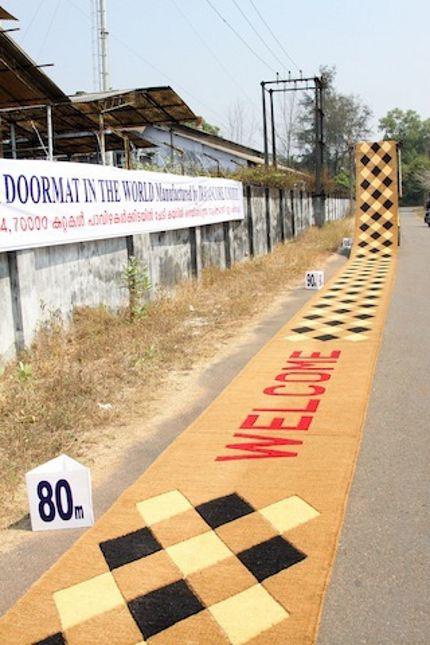 4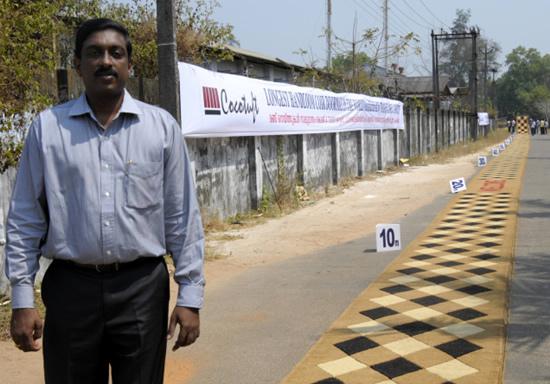 via metro.co.uk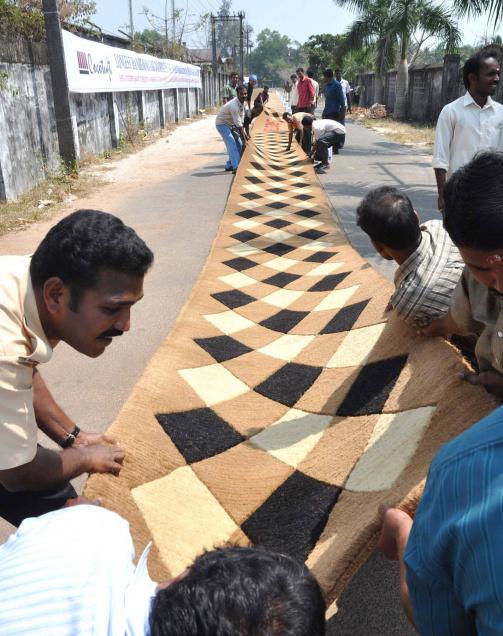 Source: