As part of Design Week in Vilnius, the Lithuanian photographer Tadas Černiauskas held an unusual photo shoot.
He invited everyone to take a picture in his studio TADAOCERN, taking part in proctitis «Blow Job». Models in the face napryavlyali strong airflow, deforming facial features. The resulting faces and incredible facial expressions photographer and sealed at the camera.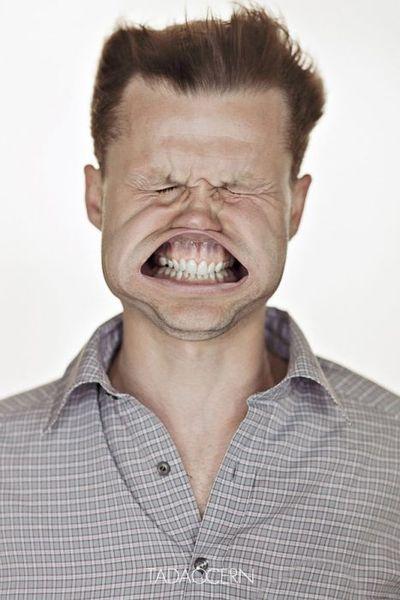 "The project was conceived as a comic. I just wanted to amuse himself and the people did not expect that there will be so many people do not hesitate to look ridiculous. More than a hundred people wanted to take part in the experiment. They laughed to tears. My studio just exploded with laughter and positive specimens emotions ».