At the airport, the city Chongqing, China opened an unusual restaurant, with its design echoing the interior of the aircraft Airbus A380 - the largest passenger airliner. You do not necessarily defend the long queue for registration, in order to fully experience the atmosphere of the flight.
Hotel 747 (14 photos)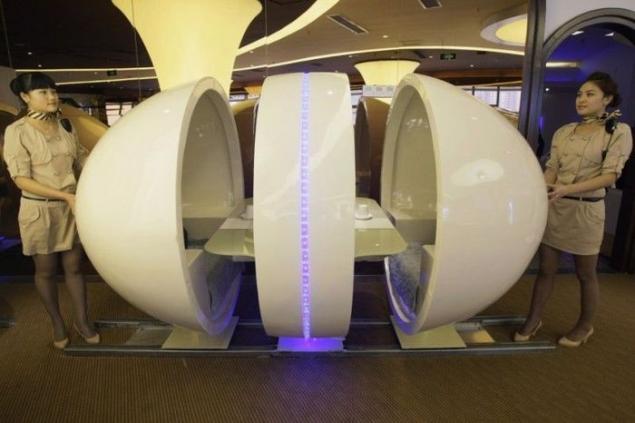 1. This is a special institution - in the Chinese province of Chongqing, where the interiors are decorated in the style of the aircraft Airbus A380, the world's largest passenger airliner.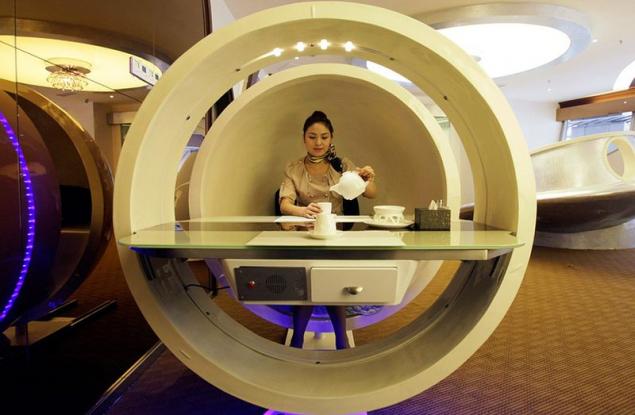 2. Seats are similar airplane, hospitable waitress not only look like flight attendants, but in fact trained to speak and act like real stewardesses.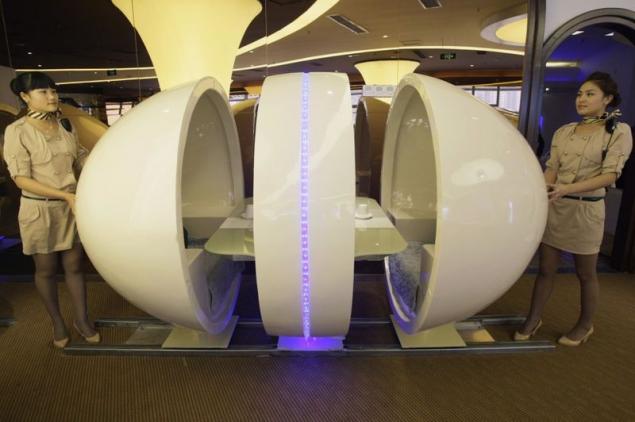 3. In addition, there is a window as the windows, adjustable seats, carpets and even the cabin lighting as aboard the A380. But, of course, the menu is much better than normal on the plane, and guests can by metal cutlery instead of plastic uncomfortable!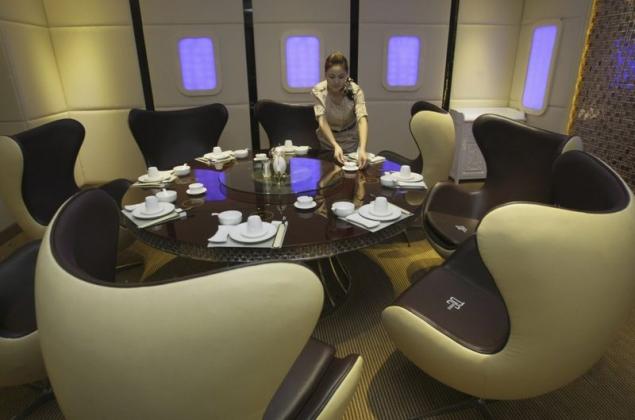 4. The restaurant occupies an area of ​​600 sq m. And includes six private rooms. It can serve up to 110 clients, and at the moment its staff of 18 people, including nine flight attendants, waitresses.