The 13 provinces and regions of China in early July, the temperature has exceeded the mark of 35 degrees. Residents of big city trying to escape from the summer heat in pools, rivers, and ponds, while forest fires in some parts of the country only to flare up with renewed vigor.
25 photo + letter
1. saleswoman wipes the face waiting for customers at the store in Beijing. In the capital of China registered a record temperature for 50 years: the average shot up to 40, 3 degrees Celsius. (REUTERS)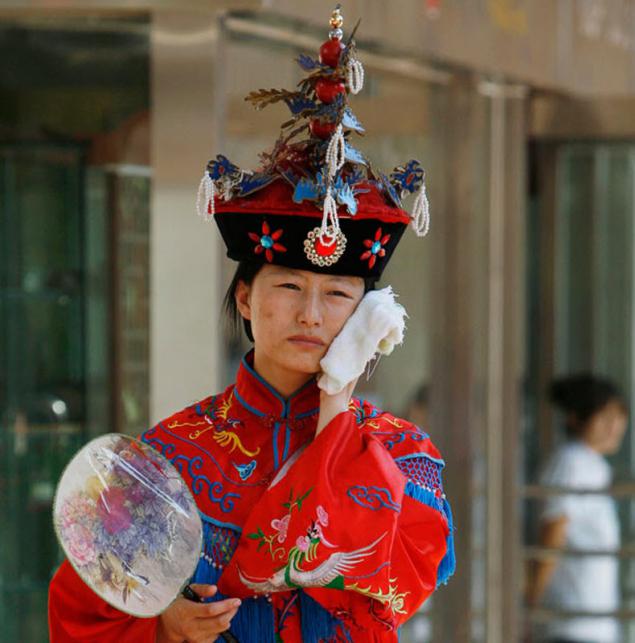 2. Artists shoot their heads in cardboard Park Qingdao, Shandong Province. (EPA)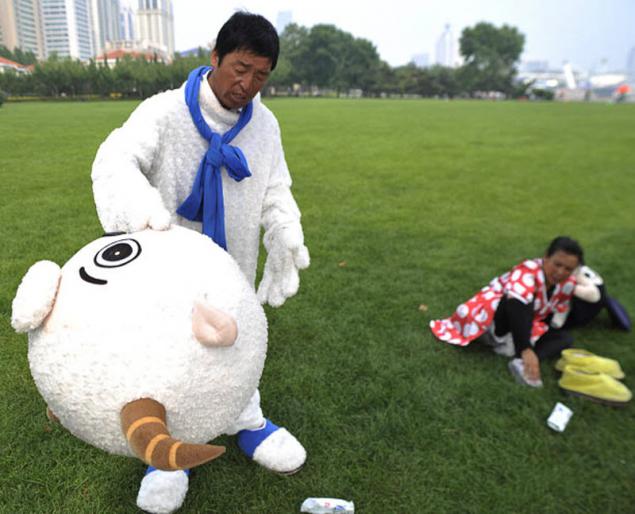 3. Two large ice blocks stand in a bucket in the classroom in the middle of the summer heat in Jinan, Shandong Province. (AFP / GETTY)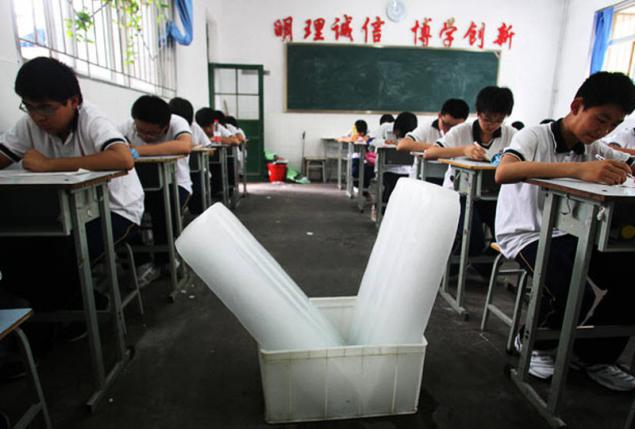 4. Residents flooded the pool to escape the summer heat in the district Deying. (REUTERS)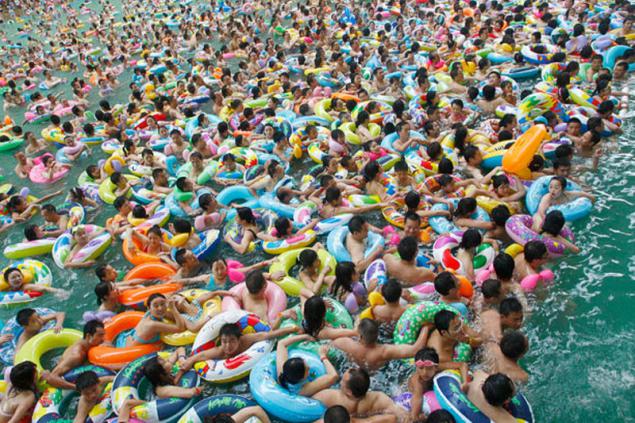 5. In 13 provinces and regions of China the temperature stays above 35 degrees. (REUTERS)
6. The bus burning on the streets of Beijing. A fire could occur due to heat; No one was injured. (REUTERS)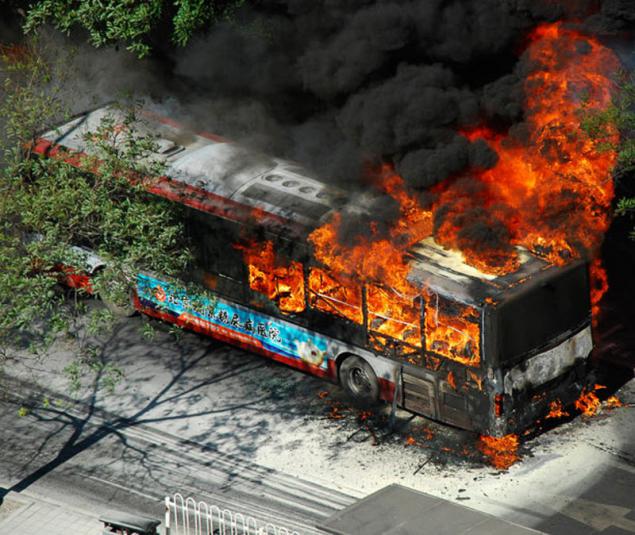 7. Firefighters try to extinguish the fire in the mountain forests in the northeast province of Heilongjiang. More than 20,000 firefighters are fighting the fire caused by lightning, while the Heat only aggravates the situation. (XINHUA / PHOTOSHOT)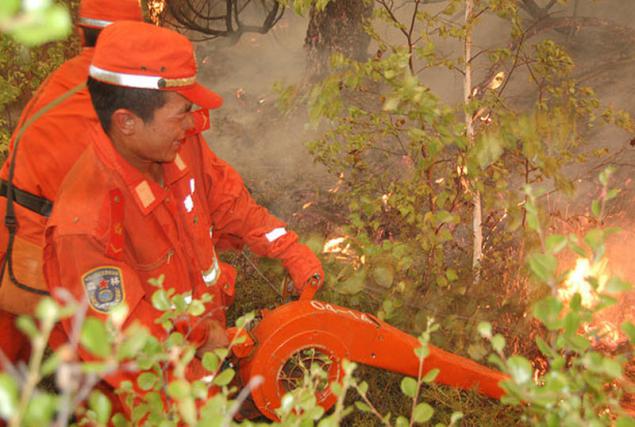 8. Panda enjoying a cake of ice and fruits at the zoo in Shanghai. (REUTERS)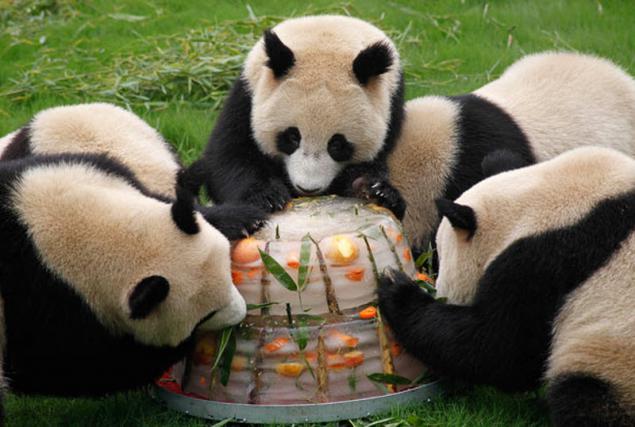 9. The superintendent Beijing Zoo panda pours water in the summer heat. (AFP / GETTY)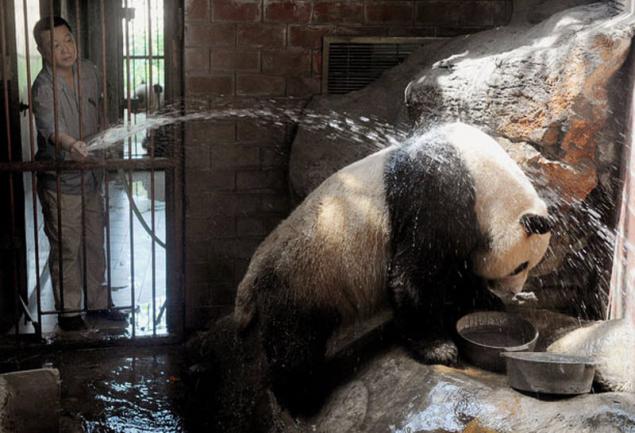 10. Two giraffe enjoying a cool shower in a zoo in Beijing. (AFP / GETTY)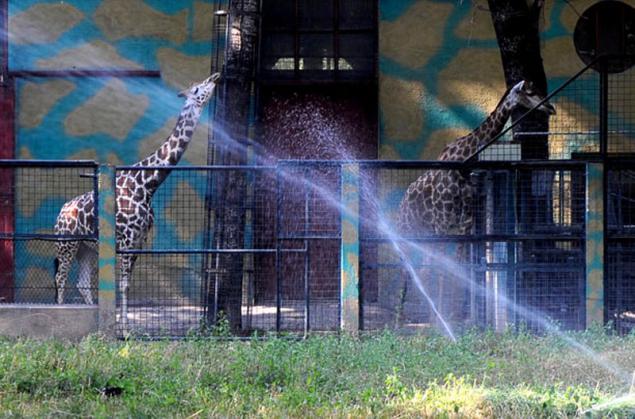 11. Baboon eating popsicles in Hangzhou Zoo. (KPA / ZUMA / REX FEATURES)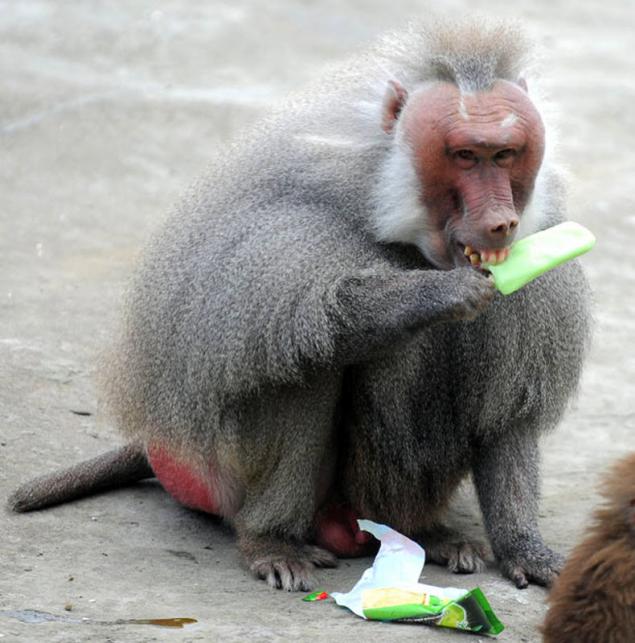 12. Macaque eating popsicles in a zoo Zhengzhou, Henan Province. (REUTERS)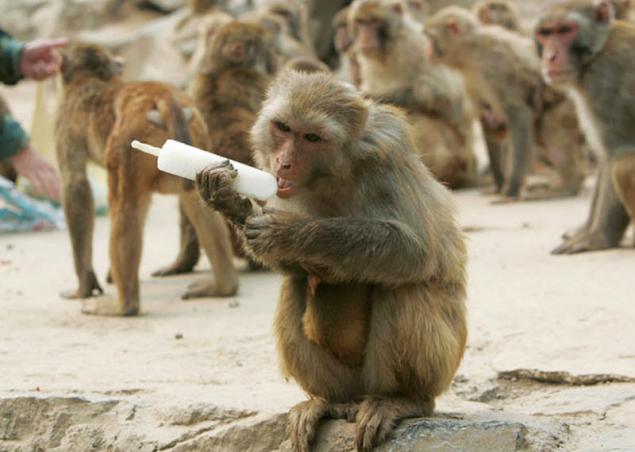 13. The monkey clings to its mother in a swimming pool on the island of monkeys' Nanvan "in Hainan Province. (REUTERS)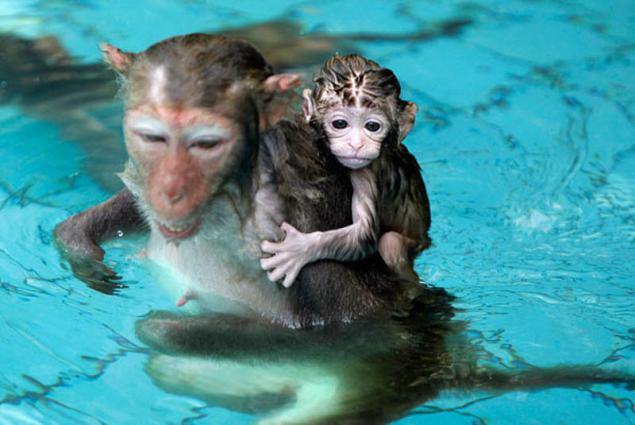 14. Monkeys are playing at the fountain in Huaibei, Anhui province. (ALPHA PRESS)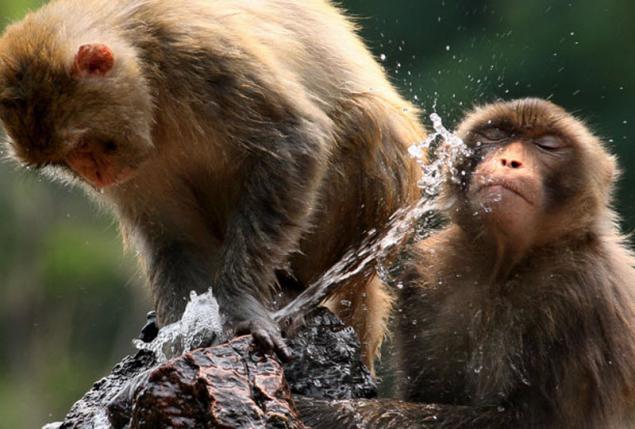 15. A man with a homemade "lifeline" to the dog swims across the Pearl River in Guangzhou, Guangdong Province. (REUTERS)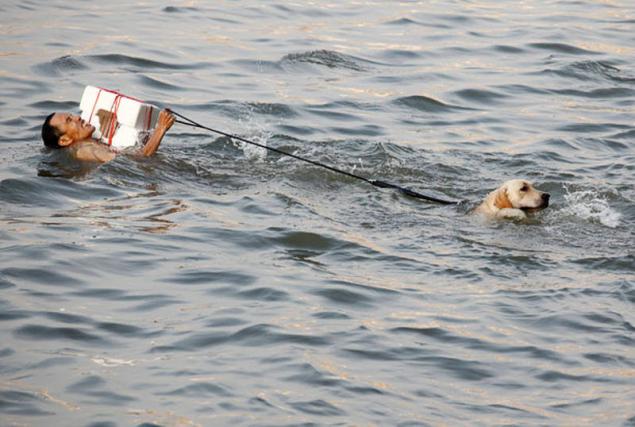 16. A migrant worker carries a package of water in the store Nanjing, Jiangsu. (REUTERS)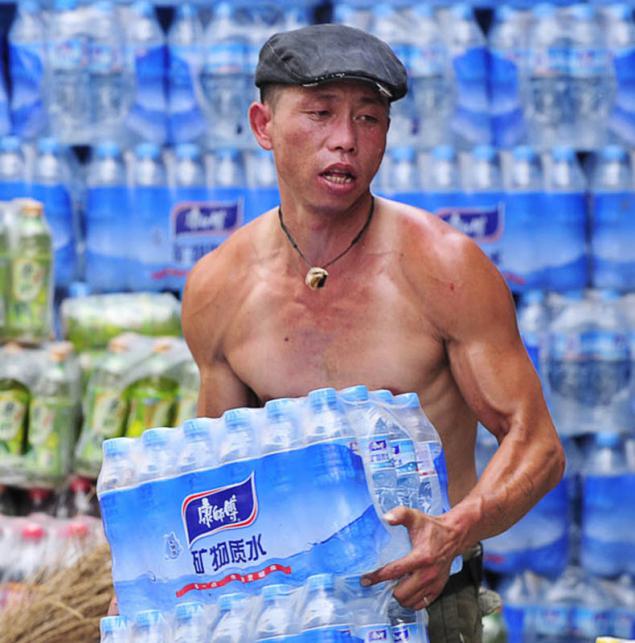 17. The man buried in the sand, asleep in the water park in Beijing. (EPA)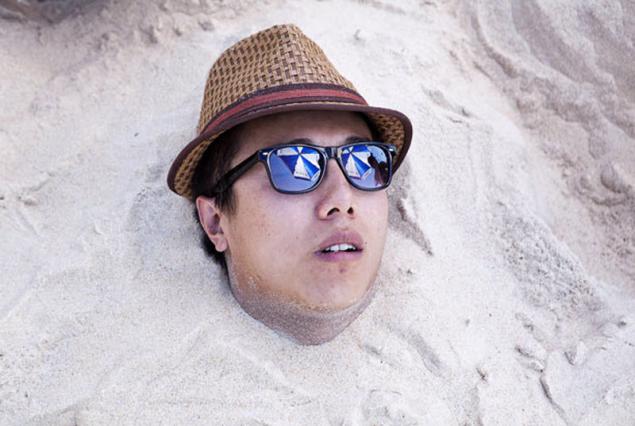 18. A man buries his sons in the sand on the beach in Qingdao. (EPA)
19. The representative of the company that offers tours and vacation in Cuba, wearing a cap with a fan beckoning customers in Tiananmen Square in Beijing. (REUTERS).
20. Tourists fanning himself during a visit to the Temple of Heaven in Beijing. (EPA)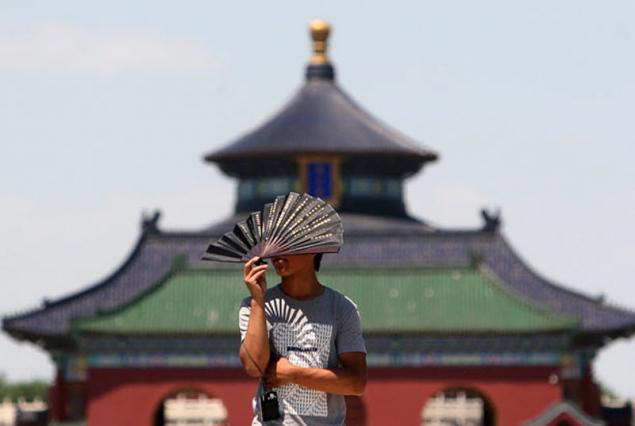 21. People are swimming in a pool of mud at a resort in Deying County, Sichuan Province. (REUTERS)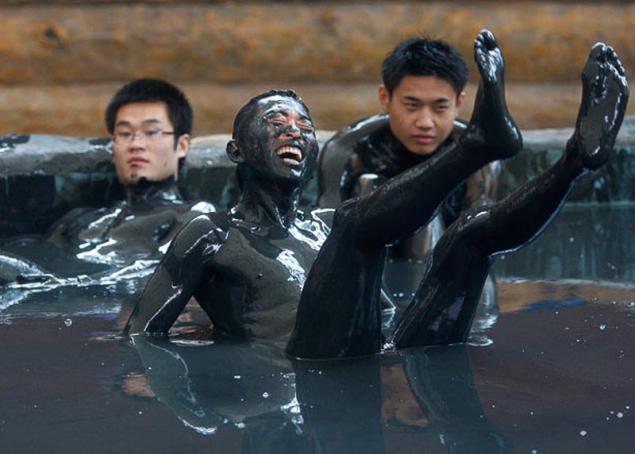 22. A resident of Tianjin rides on electric bicycles on the hot street. (REUTERS)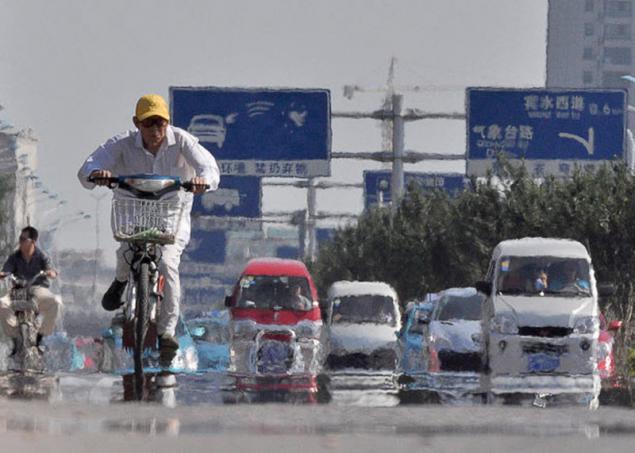 23. A man is saved from heat in the river. (REUTERS)
24. Man is refreshed in the lake water in Beijing. (AP)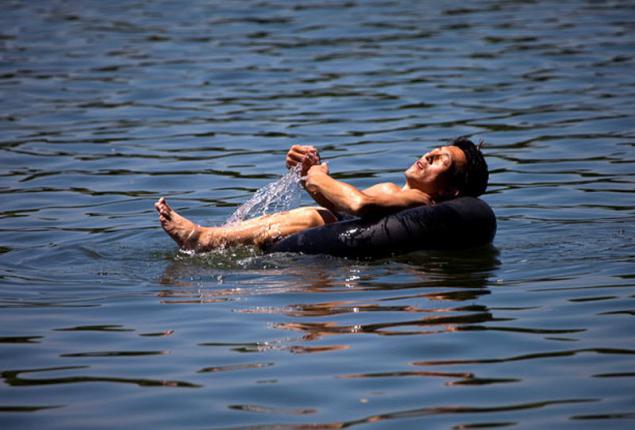 25. People swimming in the lake in the park Shishahay in Beijing. (REUTERS)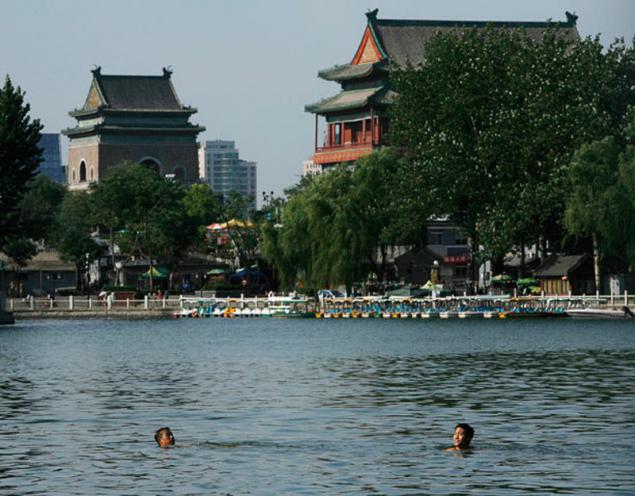 Source: