He writes about his impressions moj-oduvan4ik
It was impossible to leave France without touching the mystery of French perfume. The surroundings of Nice are engaged in this magic since the XVIII century, And instead of heading to the beach, we go to the mountain village of Eze, where the separation of two perfume factories: Galimard and Fragonard. We visited both. But let's start with the basics, the same for both factories.
Neighborhoods Nitstsy- perfect place for the production of spirits, because, thanks to the wonderful climate, there is a huge koliestvo growing plants and flowers. But this does not mean that only spirits produced from the local flavors. A smell is created from thousands of components that come from different parts of the world. Conifer essential oils, for example, come here from Russia. Other aromaty- from America, Africa, etc.
Obtaining essential masel- is a very expensive production. Approximately 3 tonnes of flowers turns only some 1 kg of product. The photo below shows a giant machine, which "chase" essential oils. Guess what this device is similar
10 ph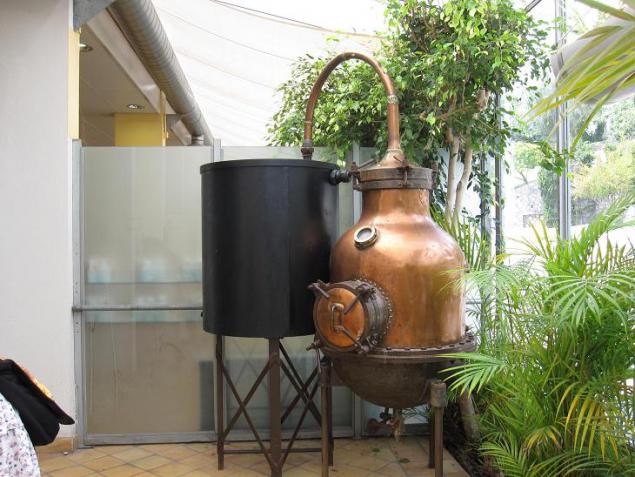 A second method of producing oil (and historically it is the first one) - with the help of glass and fat. Grease is applied to the glass as layer nego- colors. Fat absorbs flavor, waste is removed and a layer of color is applied to the second. And then several times. So "fragrant oil" is becoming more and more concentrated. Earlier, back in the 70s, used animal fat (whale oil, in my opinion, gives the example), and today the "green" and won only used synthetic materials. That is why modern spirits changed and mnigie of them (even under the same name) do not keep the smell as long as before. But however, the average customer does not notice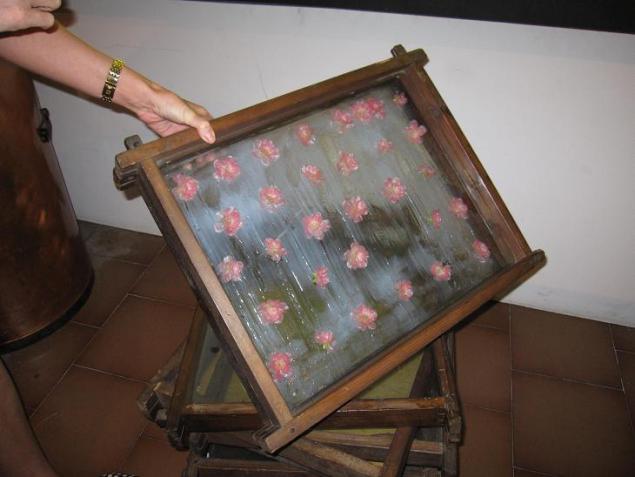 Thus, essential oils - thousands. How to make them unique smell? This involved the professional creators of spiritual "noses". To obtain this profession, it is necessary, first, to have snuff talent, and secondly, many uchitsya- 8-10 years. "Forward" a little - only about 150 people in the whole world. They have a very hard work, but the work Sniffer permitted only a few hours a day. Otherwise, it dulled sense of smell. They are not allowed to smoke, drink alcohol, eat spicy food. Even you can not drink coffee - away from it all blunted nose.
In the photo - the workplace Beezer. It's called music the word "authority". The creators of the aromas play before will get a magical aroma. By the way, the creation of some spirits can take years. But back to the "body." There are three series of odors. Nizhniy- wood, coniferous. He keeps most of all is the basis of any spirits, as it binds and other odors. Middle row - fruit, berry. He holds less than the first. A top row - a floral scents. These we "hear" at once, but they will all disappear. That is why the spirits change their scent over time. That's why before buying perfume, you need to be like them so four hours to be able to "hear" all three levels.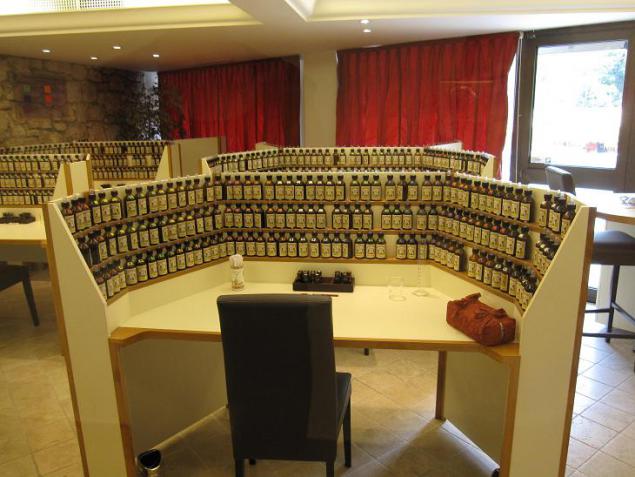 So, the first factory, where we popali- Fragonard. It was created in 1926 in the town of Grasse. In the XVIII century there was born French painter Jean Honore Fragonard, in whose honor and was named the factory. Today she has several offices, we were in one of them in Eze. "Horse" this fabriki- in combining traditional and modern technologies. However, despite the technology, largely production - manual. It is said that otherwise there will be loss of quality! Fragonard, which we have seen, is in a very picturesque place: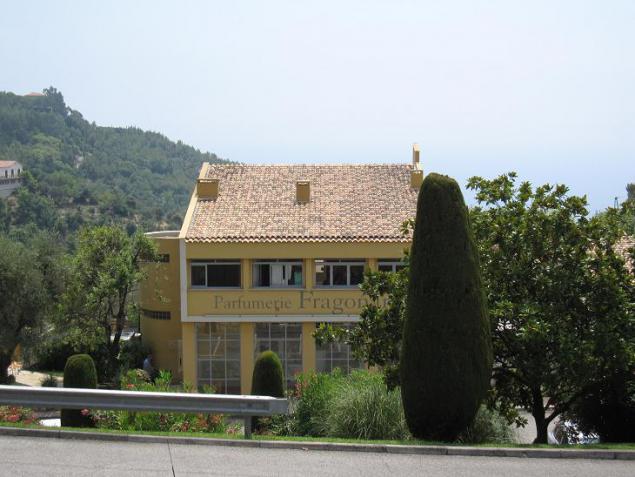 This shop, located separately from the factory: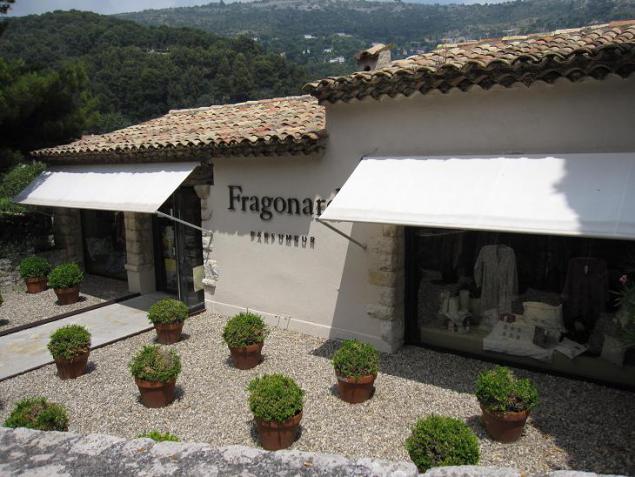 Mary guide us scared that reklamku asked in Russian and English yazykah- because we could, and two outings request! But we said. that everything is in order, the Russian language has come :-)
Maria surprised me that smell strongly advised against coffee beans. According to her, the smell of coffee beats the scent. Using coffee beans between different spirits, you can expect to "hear" only smell the three, not more. In order to disconnect from the previous smell, sniff ... Maria advises own shell-such as your hand. Its smell brings us back to himself, drowns out the previous one, and not discourage nose.
Maria told us that the official channel delivery of their products in Russia. So if you see this name-it is a product that was delivered to the Russian shuttle way ... or a fake.
We were offered to test a few odors. As it turned out later, we have not chosen any "winter" zapaha- mean, after all, a climate in which we live, it affects our preferences.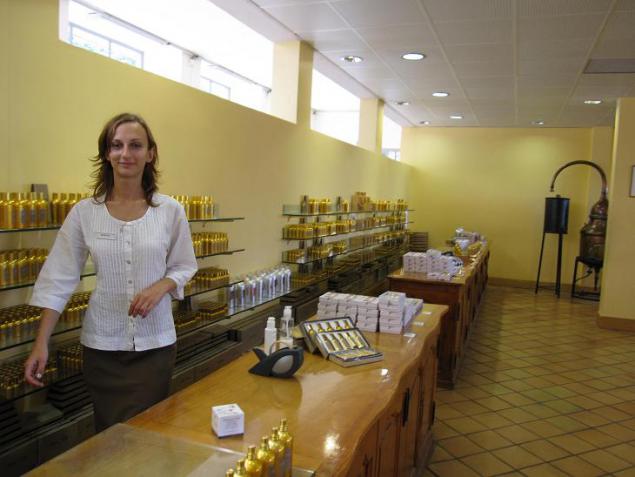 The second factory, just a few steps away from the first, - Galimard. It is much older pervoy- founded in 1747. The name given her by its founder Lord Jean de Galimard, which at that time was creating fragrances for royal court. It took more than 250 years, this factory is still operating under the same name! Unlike Fragonard, which with its oil creates a final product, Galimard delivers its essential oils to other manufacturers - such as Chanel. But they create their own perfume.
Very interesting service offers trade visitors Galimard for creating your own, personal, perfume. The process is not simple. It is, of course, takes part Galimardovsky Beezer, who first talking with a client on the subject of what to like, where he lives, works, or even someone what his hobbies. This conversation is a psychological test :-) According to the results of this "test" Beezer offers 10 fragrances. Of these, 4 you choose that you no longer wanted. Of the four in secret proportions, you will be drawn to your individual spirits. The service is not cheap: individuality costs 250 euros - probably together with the spirits, but I'm not sure. We did not take advantage of this service. We were there on Sunday, and Beezer that day is not working. Well, thank God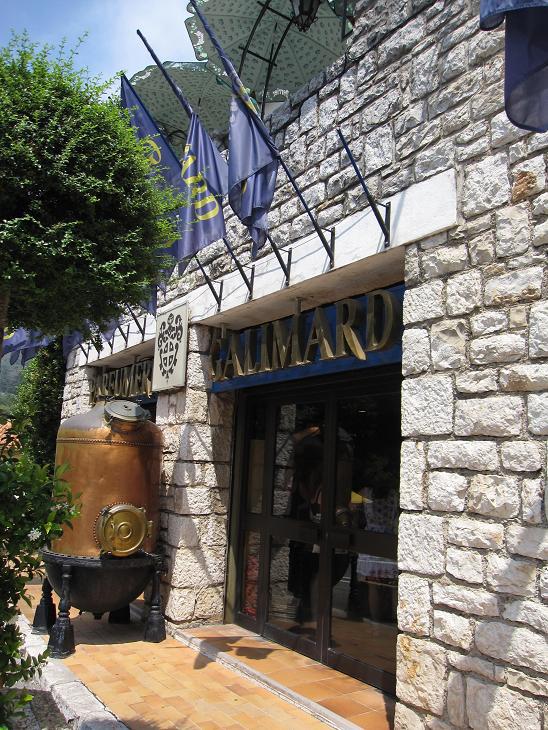 The guide tells the story of Olga different colors. I was surprised by the fact that admitted that her mother was here the same machine, only smaller - and on it you know that "persecuted." As they say, no comments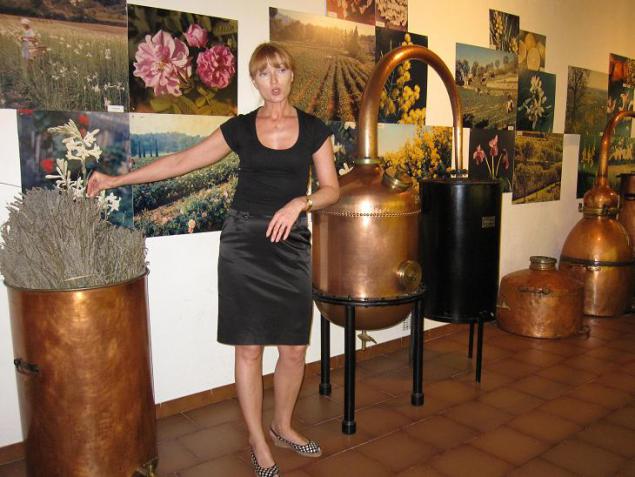 A little more equipment in the museum Galimard: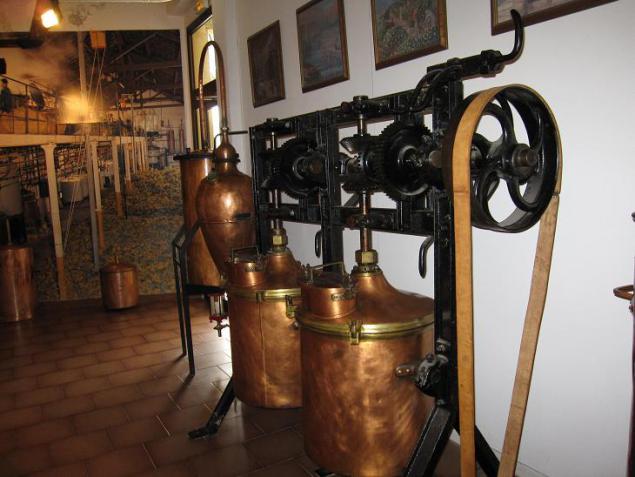 The shop Galimard choice was more. But it seemed to us that all the smells that we were asked to try to be on our taste heavy, perhaps winter. And maybe we have enough :-) So here, in spite of the more ancient and famous factory, so we did not choose. It's amazing when sniffing a row a few different flavors, dizzy, after the glass shapanskogo!
By the way, one more surprise - here we were asked to sniff the perfume between different ... all the same coffee beans in a small cup. This here is a mismatch between the two factories in one single French village!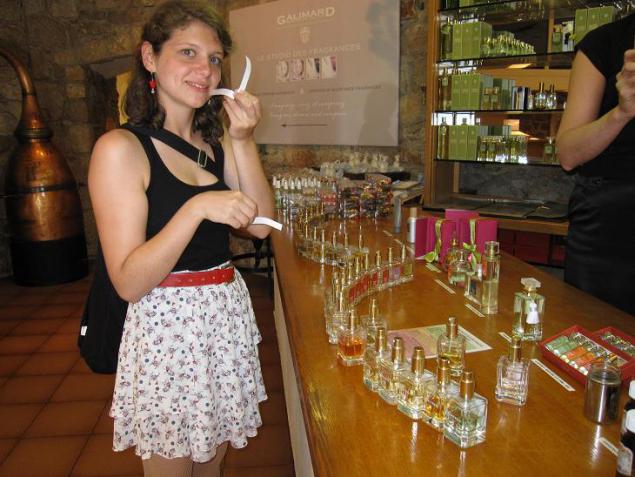 Source: