Multnomah Falls is located in Oregon east of Trutdeyl, USA, in the canyon of the Columbia River.
The depth of the canyon in some places reaches 1200 meters and stretches over a distance of 130 km in the Cascade Mountains.
Columbia River - the only navigable route through the Cascade Mountains.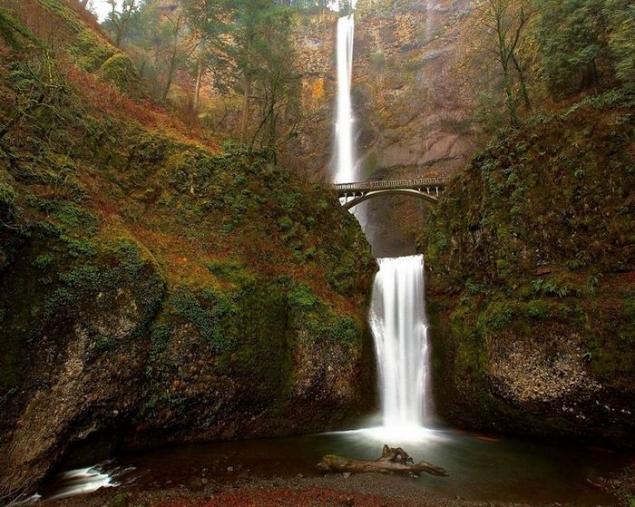 Columbia River Canyon is known for the high concentration of waterfalls, only in Oregon it has more than 90. Some of them are the most visited in Oregon due to its proximity to the big city of Portland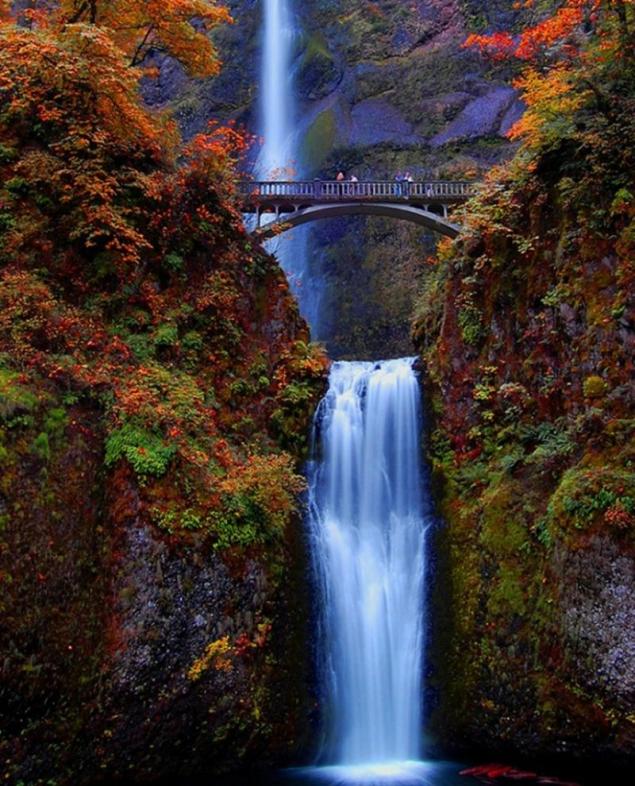 Calm water flow goes down in two stages: the first begins at a height of 165 m, and then, breaking a few meters downstream, the pillar of water again breaks down from the cliffs, this time at a height of 21 meters. The differential between the two height is 3 meters.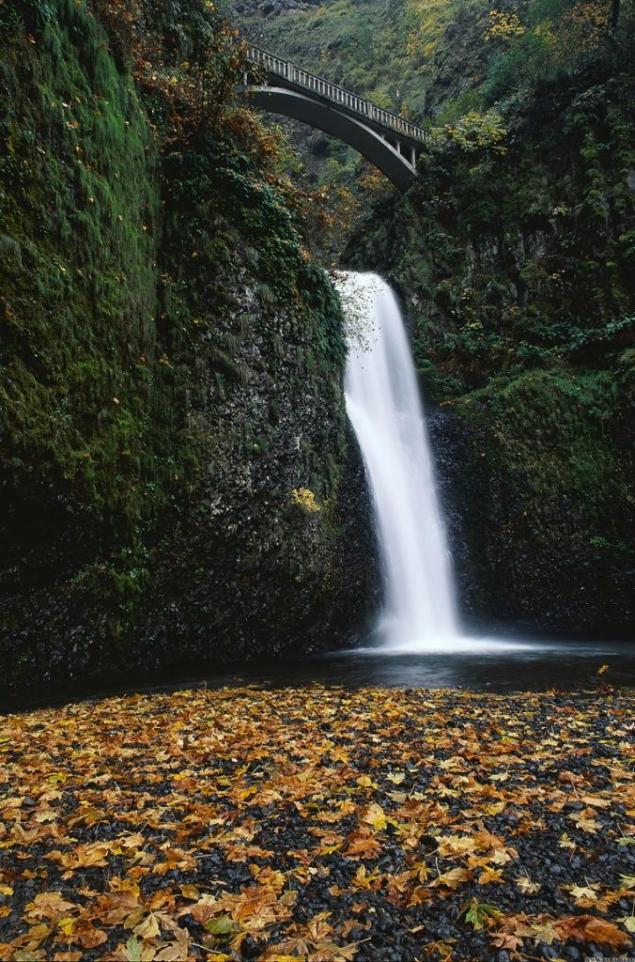 Multnomah Falls, which is the highest in the state of Oregon, is a deuce waterfalls United States, which never freeze, so its beauty can be admired all year round. Underground springs that extend east under a mountain larch are a year-round "supplier" of water for the waterfall, supported by the spring snow melt from the rocks and rainwater during the other seasons.
The abundance of the roads leading to the site, allows travelers from all over the US and visitors get to Multnomah Falls to enjoy the amazing spectacle. Tourists climb to a height of 32 meters and watch the soothing water falling from a small 14-meter bridge.