This home office of Steve Jobs. Throughout the creative clutter in the background standing shelving with books, lying on the floor of the things a wooden table on which flaunts a huge Apple Cinema Display with suspended on top of the camera iSight (Photo of 2004 - when the camera is not built into the display).
Take a look at the layout of the housing PowerMac G5 in the foreground.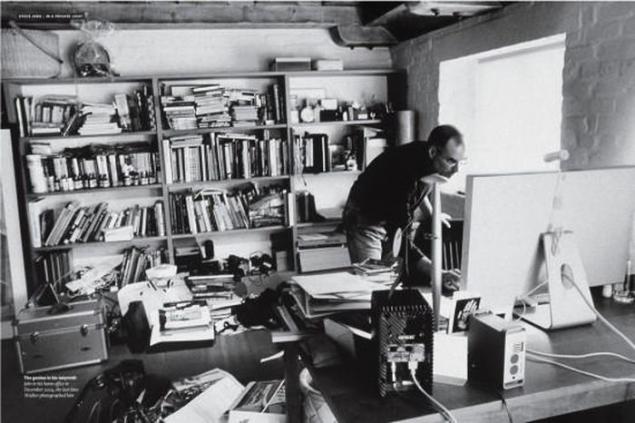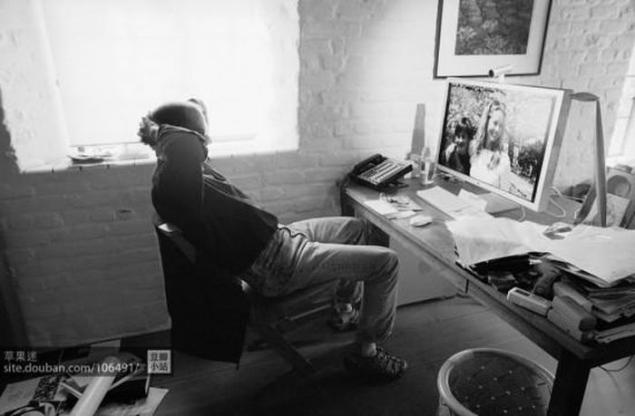 Steve Ballmer in his office at work. Very modest monitor (which certainly open Excel - Ballmer favorite program) on the table paper, office phone and a tray (with a sealed lunch?). Nearby hangs a huge board with children's drawings and applications, under it on the nightstand family photos. But now everything has changed - Ballmer recently boasted vosmidesyatidyuymovym TV with touchscreen, take one of the walls of his office.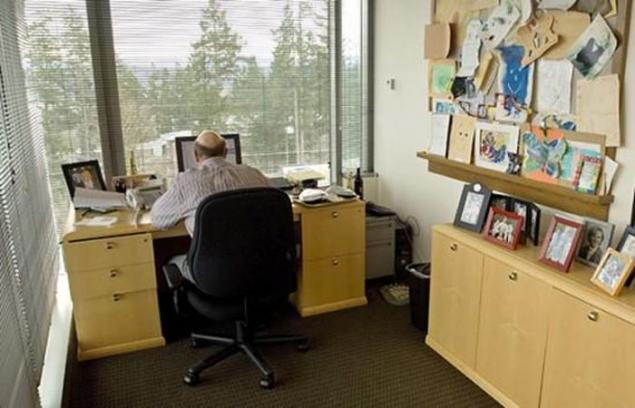 Cabinet Bill Gates (presumably when he was CEO of Microsoft). Commendable number of large monitors, the rest - boring clean office. Family photos, however, also have - on the shelf on the left, next to the Sansevieria in pot.

Max Levchin (co-founder of PayPal, who left the company in 2004) did not have his office - sitting in oupenspeyse between two black walls. Yes, and on a chair with a short back, which in any directory will not get recorded as a "director's chair." Nearby, probably on the same chairs were two other co-founder - Peter Thiel and Elon Musk.