In Cairo, the teenager found a priceless statue of Pharaoh about garbage can after it was stolen from the Egyptian Museum during anti-government protests. The world-famous collection of the museum was looted looters, but several exhibits have disappeared in the last month, including a statue depicting Pharaoh Tutankhamun and the sculptural image of the pharaoh Akhenaton.
14 pics + letters source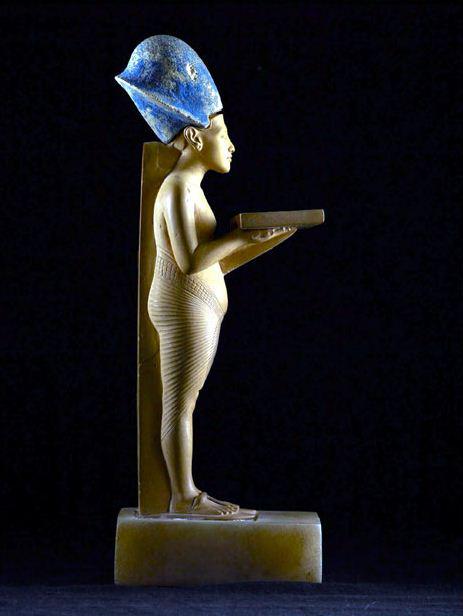 2. Sixteen party protest demonstrations found an article in the garbage bin in Tahrir Square, the epicenter of which appeared protests against President Hosni Mubarak. He took the statue home, where his uncle Sabri Abdelraman, a professor at American University in Cairo, recognized museum exhibit, and later returned it to the authorities. Before you take your place in the exposition, the statue will undergo reconstruction. Akhenaton was the ruler of Egypt thirteenth dynasty. Last year, it was proved that he is the father of the famous young king Tutankhamun.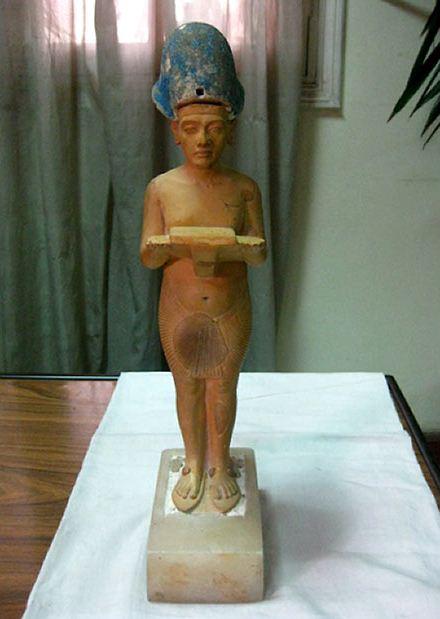 3. The museum is still found ourselves short of several exhibits. Among them are wooden gilded statues of King Tutankhamen with a harpoon and the same Tutankhamun, who is the goddess in his arms.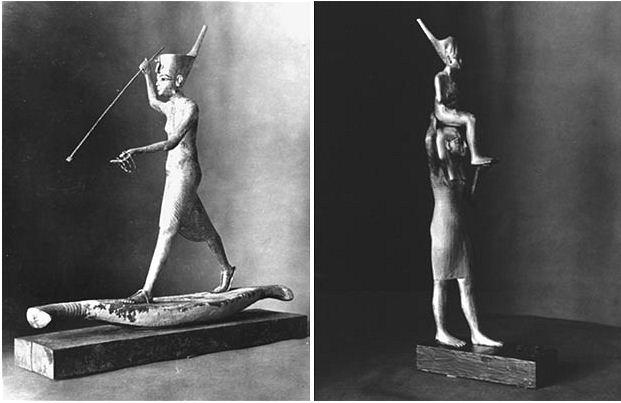 4. The head of the archaeological department Zahi Hawass has undergone a wave of criticism because of the looting of the museum during the revolution last month. In addition, there were rumors about corruption in the assigned department.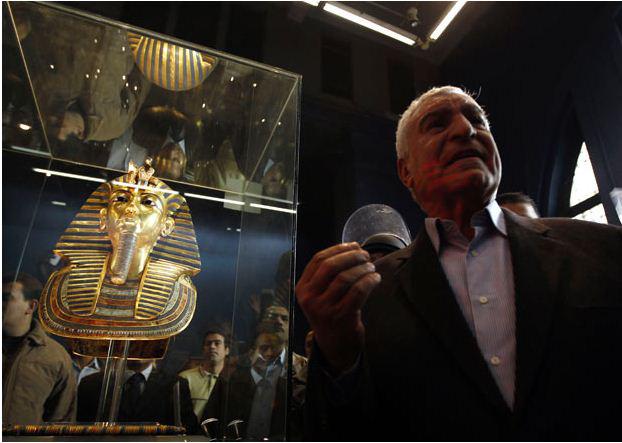 5. Hawass said the looters had destroyed 13 booths, 70 museum exhibits were released. 20 of them will be restored. Of the 18 missing pieces, is not considered a masterpiece of no one, he said - while among them gold death mask of Tutankhamun and other items from his tomb in the Valley of the Kings.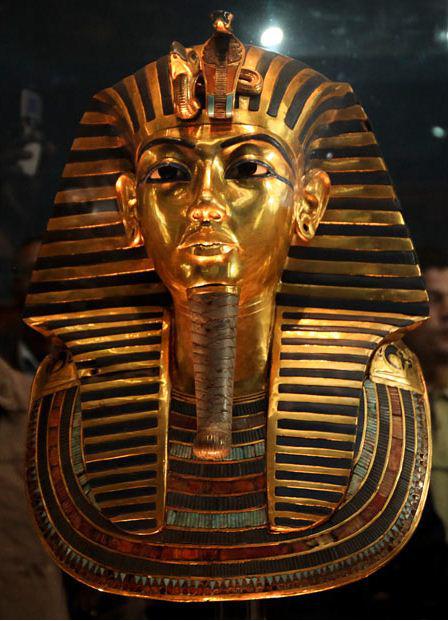 6. The downside of the death mask of Tutankhamun.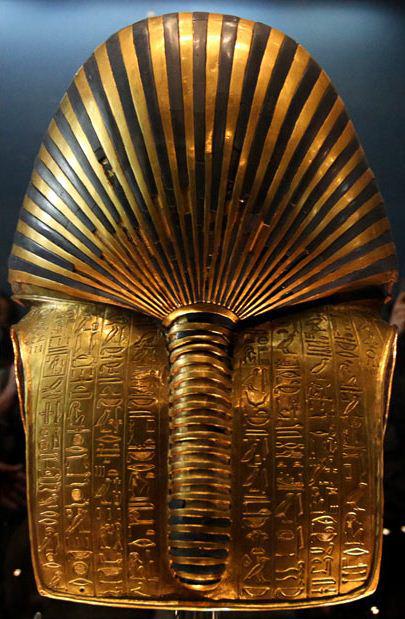 7. Attackers, according to Hawass, entered the premises of the museum through the roof, breaking through the ceiling and came down on the ropes. "These thieves were not professionals. They simply do not have the heart and they are idiots, "said Hawass.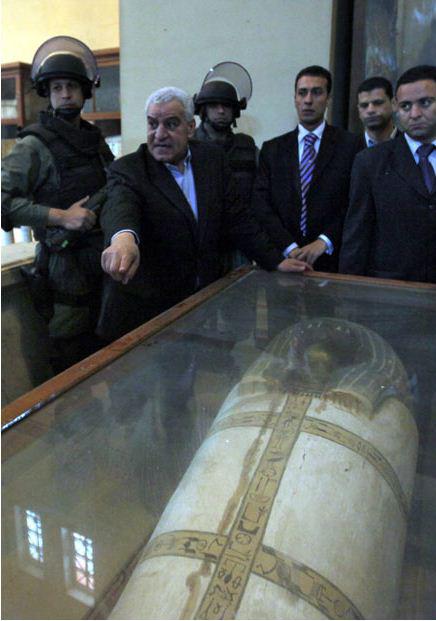 8. Fragments of unidentified mummy on the floor of the museum in Cairo, January 31, 2011.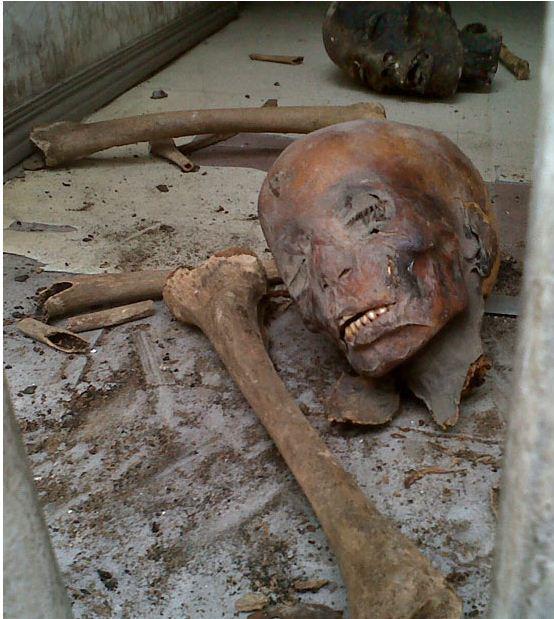 9. Fire on the background of the Egyptian Museum battle blaze at the headquarters of the National Democratic Party on January 29.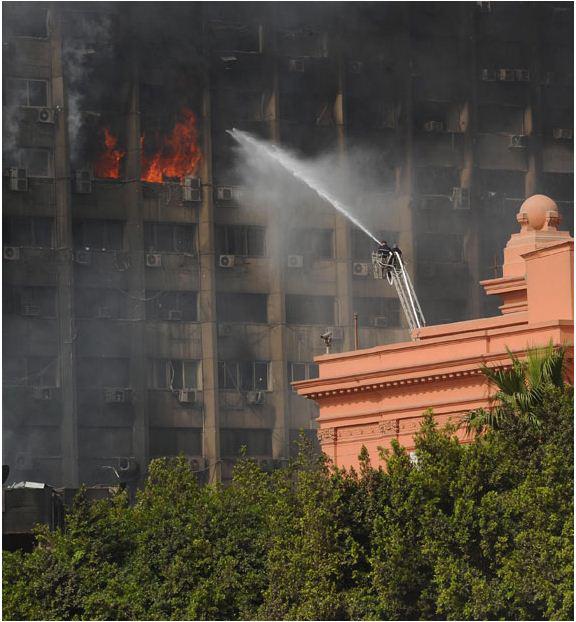 10. restorer working on victims exhibit.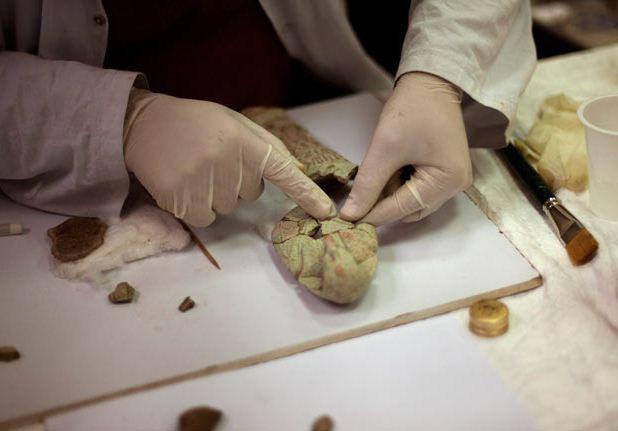 11. Egyptian special forces guard the first floor of the museum Jan. 31.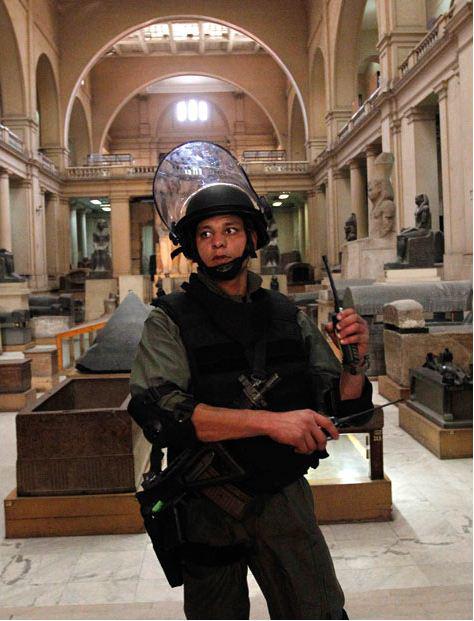 12. Work removes the Egyptian Museum.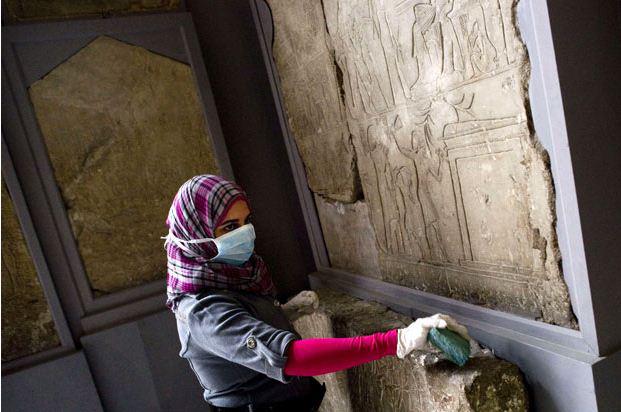 13.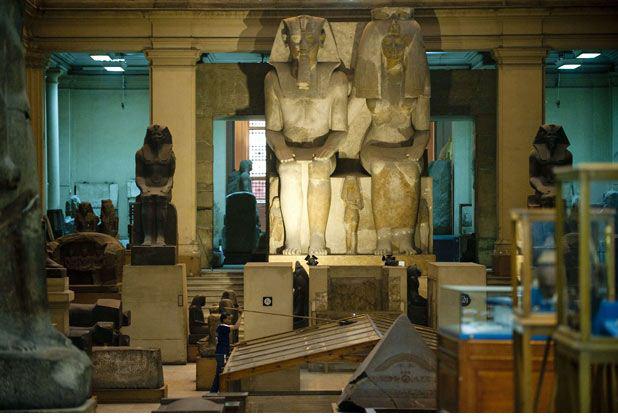 14. Egyptian army soldier on a background of the exhibits.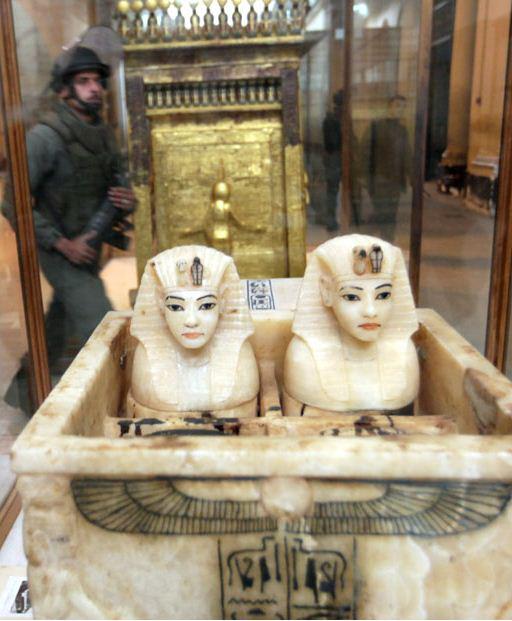 Source: