Very zhabelno! 15 photos will be
1. In the first of two meetings of the 1/8 finals of the Champions League did not get along with each other Gennaro Gattuso and assistant coach Joe Jordan Tottenham Hotspur.
via welt.de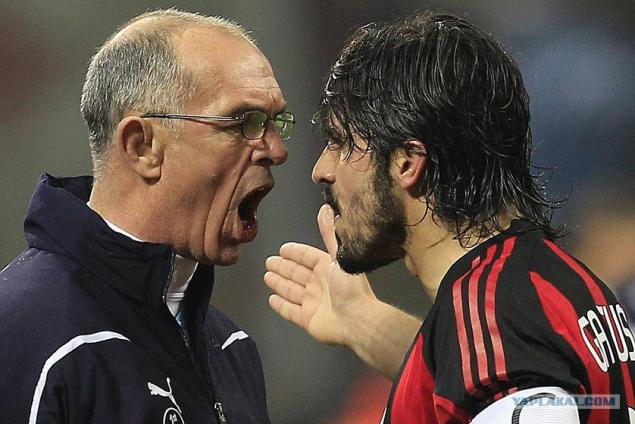 2. First Gattuso pushed him ...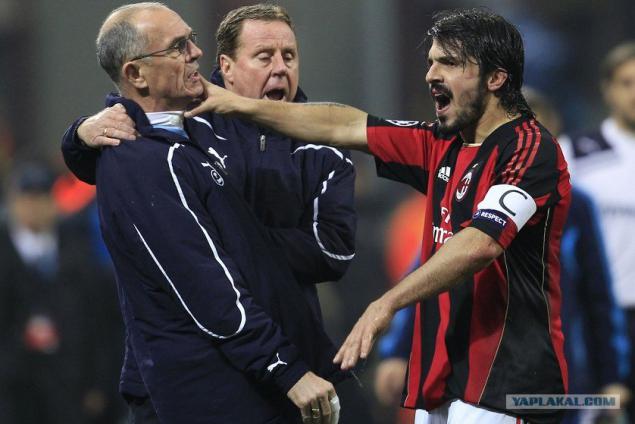 3 ... then a little strangled ...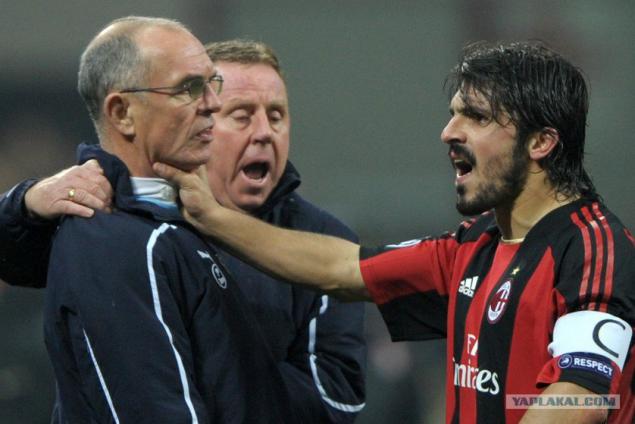 4. ... and after the game gave a couple of cuffs.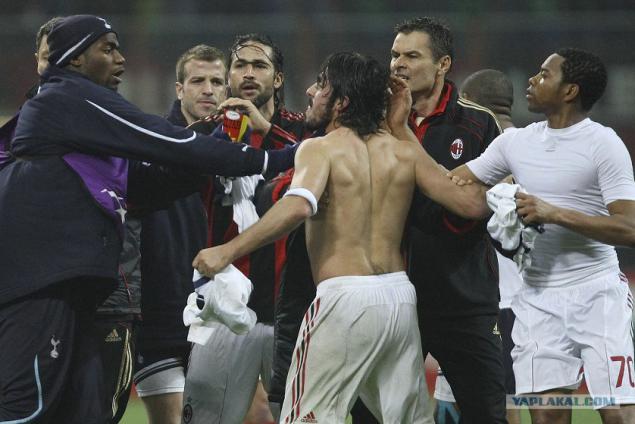 5. Despite the apology Italian faces red card.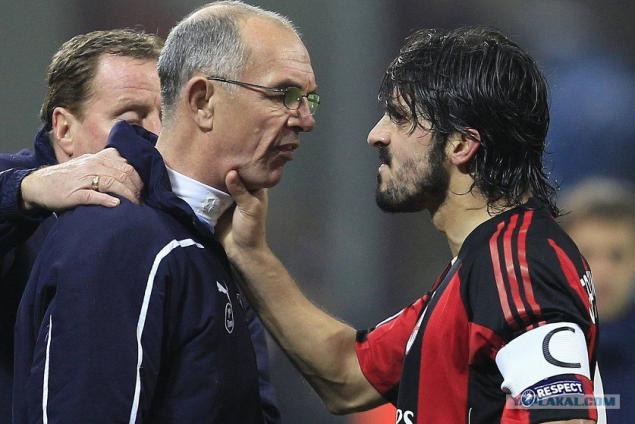 Arjen Robben 6. In the game with Werder Bremen in January of this year dismissed hands. Zhertva- Thomas Mueller, who also plays for Bayern Munich.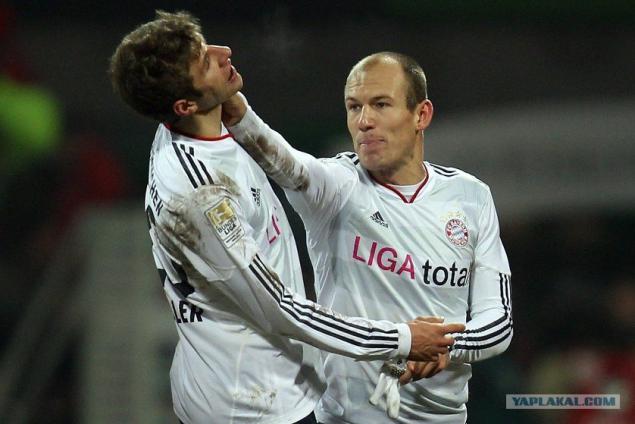 7. Final World Cup 2010: The Dutchman Nigel de Jong demosntriruet kunf- Fu Spaniard Xabi Alonso.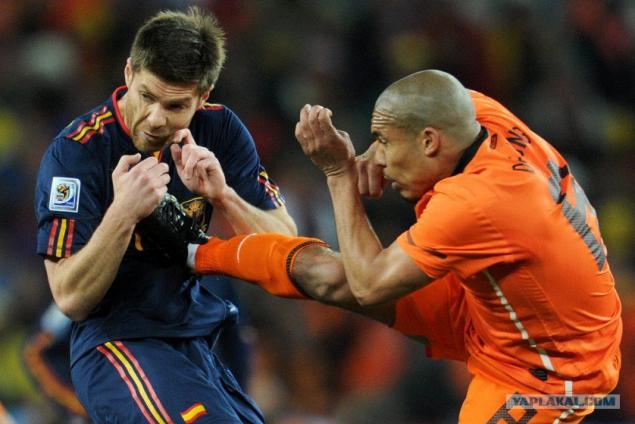 8. FIFA World Cup, in April 2009, in Wales, Lukas Podolski slaps his team captain Michael Ballack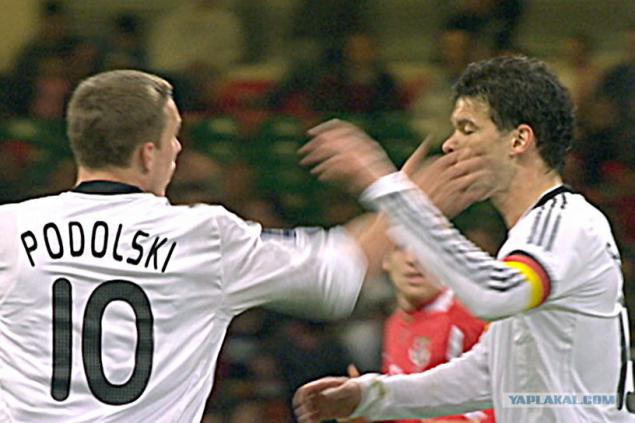 9. The legendary scene. Zinedine Zidane butted Marco Materazzi in the World Cup 2006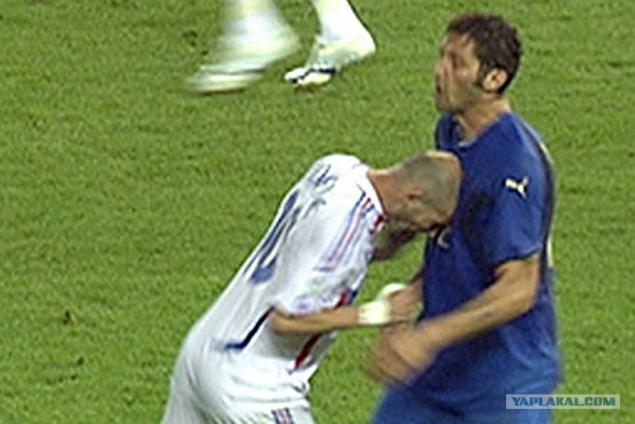 10. In 2005 Duisburg coach Norbert Meier attacked Cologne player Albert Streit blow to the head.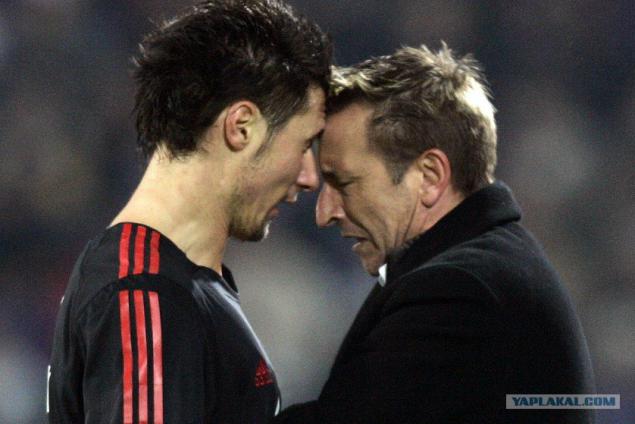 11. Oliver Kahn was known for his antics. In 2004, he grabbed Miroslav Klose's nose ...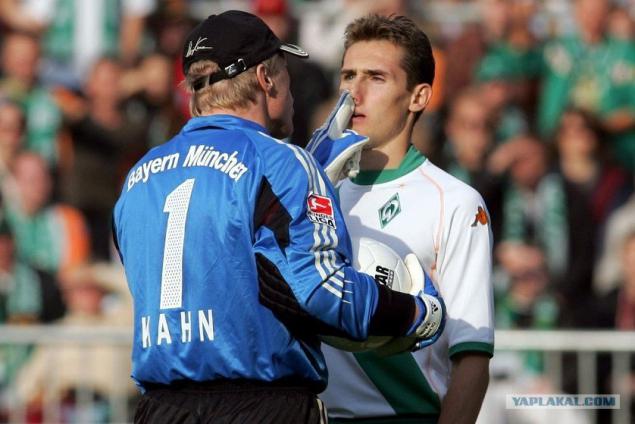 12 ... In September 2002 he went to Thomas Brdarić.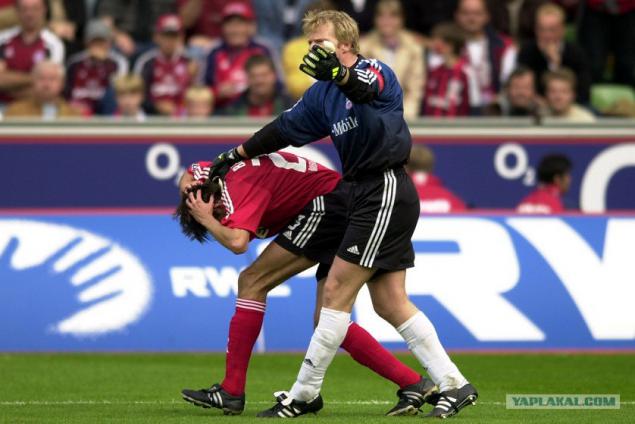 13. At the 2004 World Cup Francesco Totti spat in Dane Christian Poulsen (pictured "foreplay»))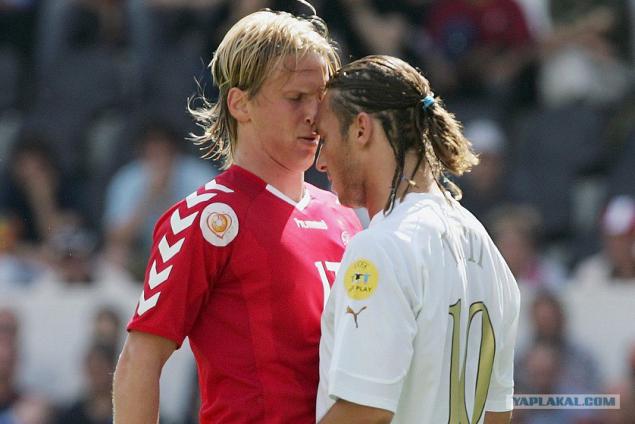 14. Under the distribution and the audience sometimes fall. in 1995, Eric Cantona attacked a fan of the game against Crystal Palace.
15. In the eighth World Cup finals in 1990, Frank Rijkaard spat at Rudi Völler. On the field were both removed.
Posted in [mergetime] 1298118610 [/ mergetime]
I apologize yapovtsev for a large number of German players and the complete absence of Russian. Simply article was on a German site. Can someone add that, I will be grateful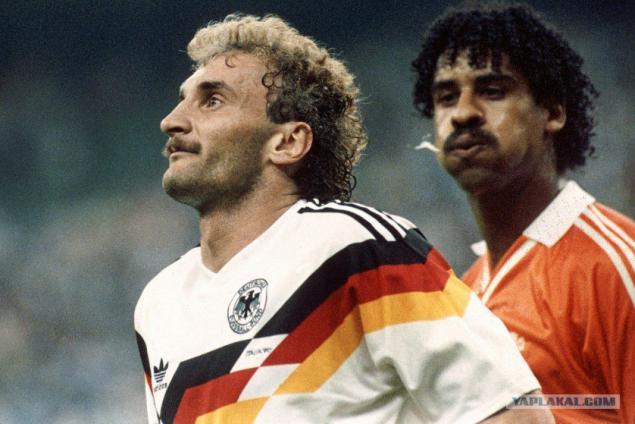 Source: