Yesterday we had a post about the first images from the rover's "Kyuriositi».
Today I want to show you the quality panorama of Mars.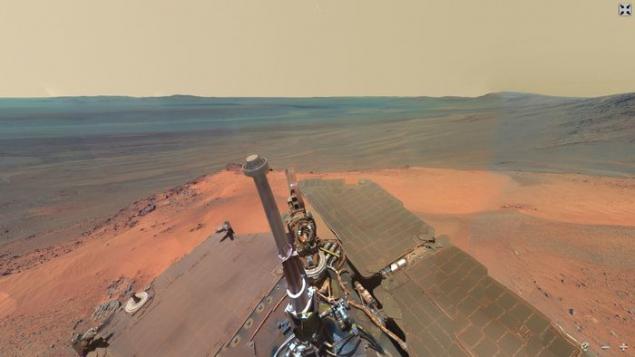 This poslendnyaya panorama from NASA in July 2012.
It was collected from 817 photos taken between 23 December 2011 and 8 May 2012 until Oppertyuniti was based on part of the ancient crater Endeavour.
Soon to appear high-quality photos with the rover "Kyuriositi", we will wait.
In the meantime, look at the panorama.
You can twist in any direction and zoom.
Very cool look when deployed in full screen.
panoramas.dk