Eight-year Valch Matteo (Matteo Walch) four years ago, discovered the alpine marmot and started watching them.
Now he became almost a member of their family, marmots are not afraid of him and allowed near the close distance.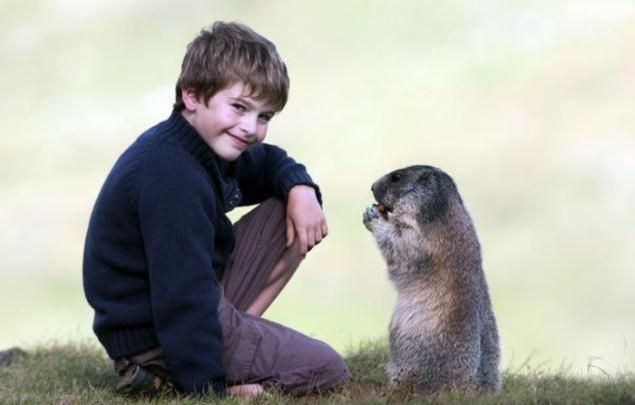 Every year for two weeks, parents Matteo and he come to the colony of marmots in Groslocker (Austrian Alps) to observe the animals.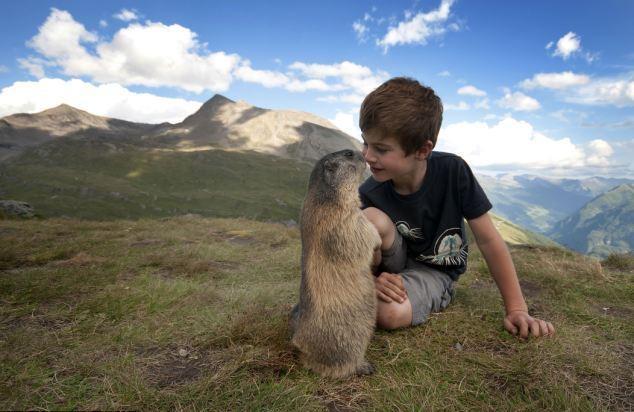 He's really loves marmots - said in a press interview the boy's father - Their friendship lasted for more than four years. A feeling that groundhogs realize he set them complacent and will not cause them harm. So amazing to see this relationship between animals and man.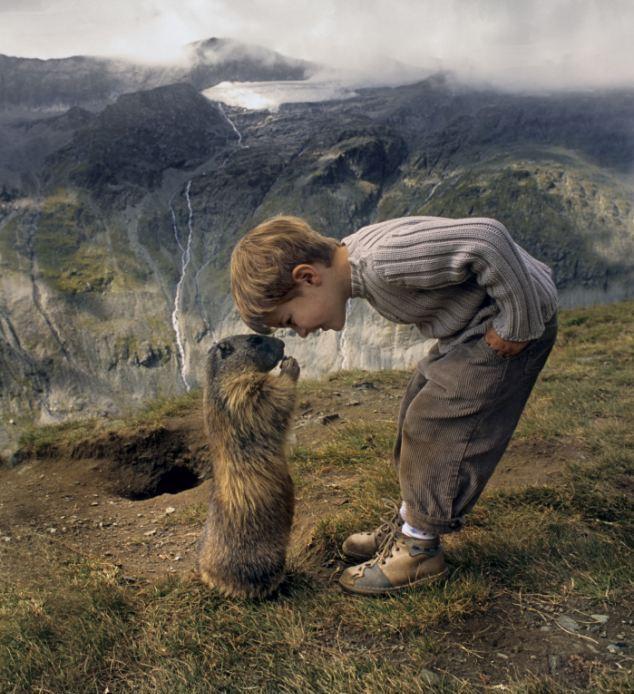 Marmots are quite large animals, reaching a length of up to 50 cm and weighing up to 8 kg. When eight-year boy sitting among them, it seems little more marmots.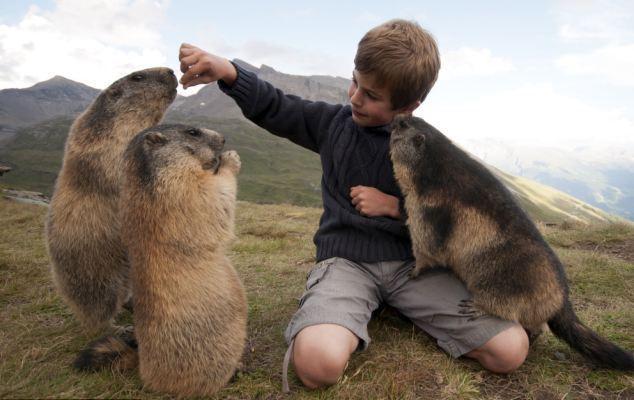 When Matteo comes to the marmots, they gather around it, allow themselves to be stroked and fed, and even try to play with him. Meanwhile, all the other people, they immediately run away. These pictures are able to do 46-year-old Michael Matteo school teacher from Innsbruck. The woman is very happy that she was able to photograph a unique moment of communion of man with the animals in their natural habitat.