Good afternoon, dear Yapovtsy. Here is my trip report in Bishkek, Kyrgyzstan and about. Issyk-Kul (ibid) in August and September of this year.
So, in order.
Tickets Aeroflot quite cheap. Fly in the same direction 4, 5 hours. The season ticket back costs about 26,000 rubles in both directions. If you take 2-3 months for the 18000 can be found.
Kyrgyzstan is quite a small country, but with a very beautiful natural resources. He lives in the country of about 6 million people (officially, I think less than if we take into account migration).
We sit in a plane and land in Manas airport, 15-20 km from the capital - Bishkek. Photos ways and there is no airport, so I'll start immediately with the capital.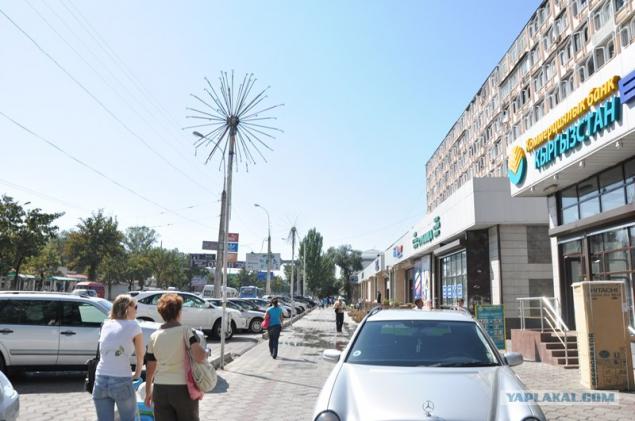 Photo 2. The city has a lot of greenery, immediately catches the eye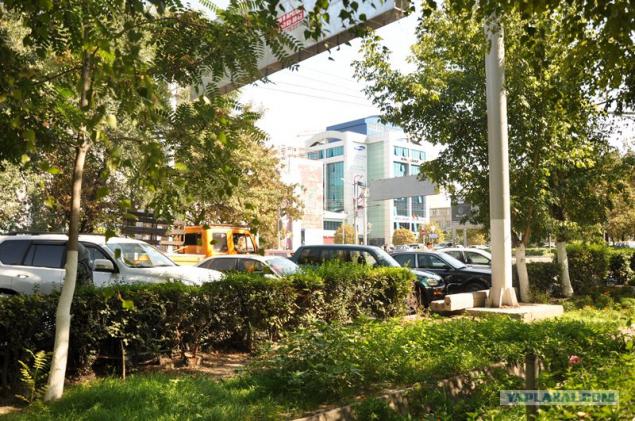 Photo 3. The Kyrgyz-Russian Slavic University (KRSU) - one of the best universities of the country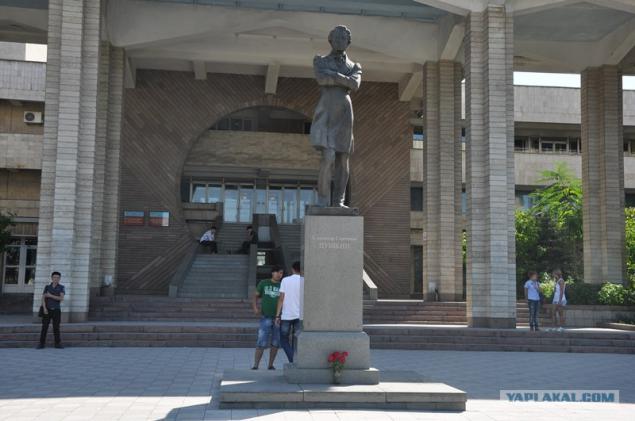 Photo 4. He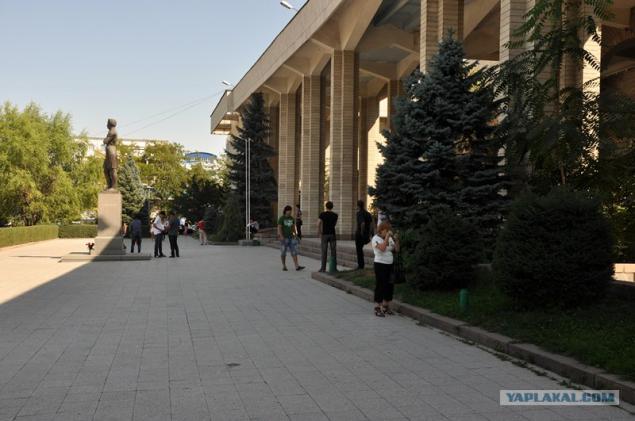 Photo 5. Central Telegraph in the city center and the local Big Ben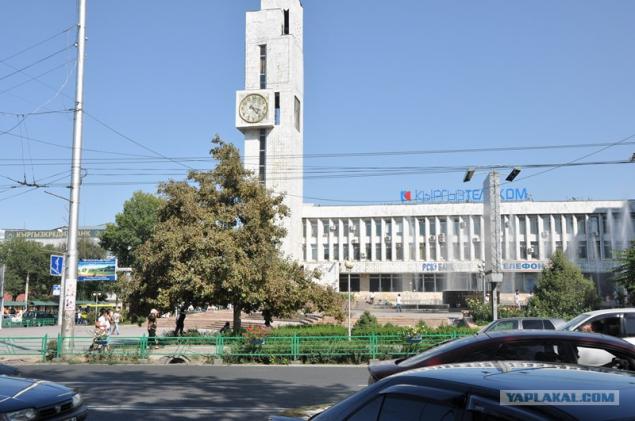 Photo 6. The area in the center of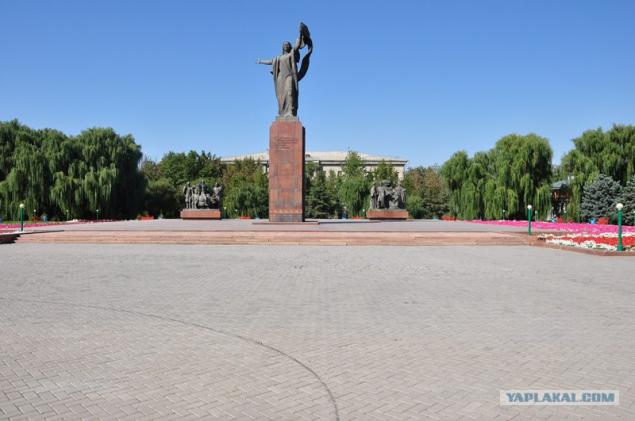 Photo 7. For flowers tended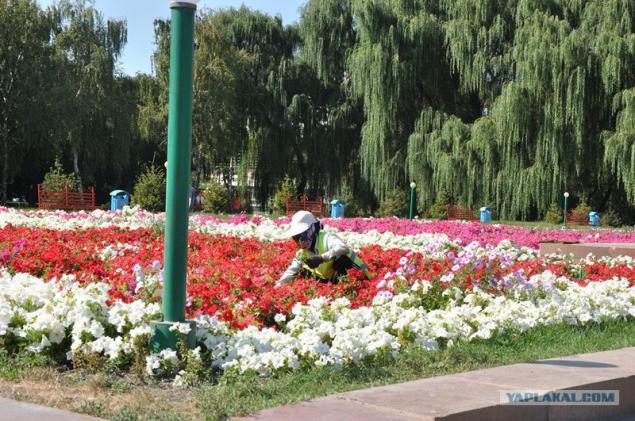 Photo 8. A lot of young people walking the streets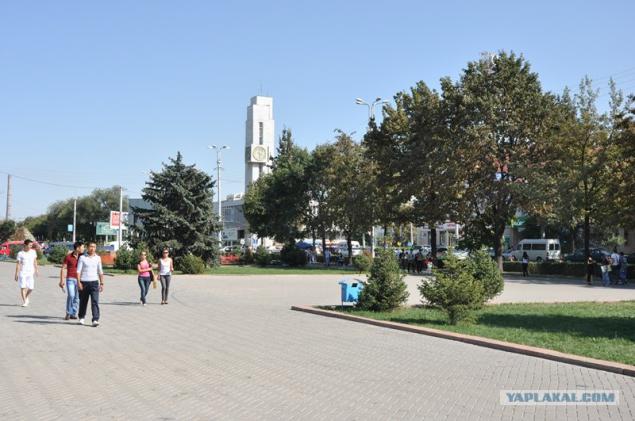 Photo 9. Boulevard Erkindik ("Freedom"). Formerly called boulevard. Dzerzhinsky, so far and called Dzerzhinka.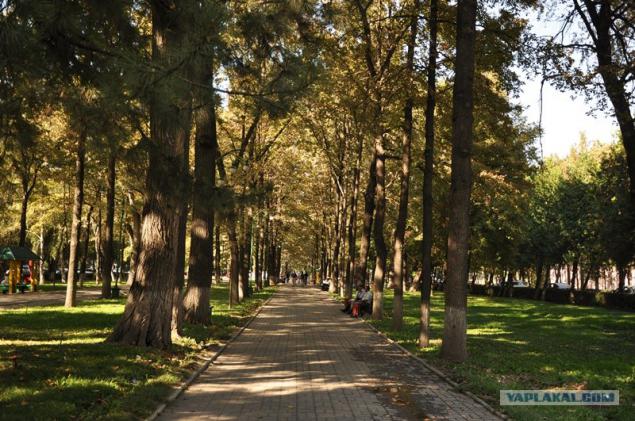 Photo 10. Very nice, fresh and relaxed. Grandfather sitting, resting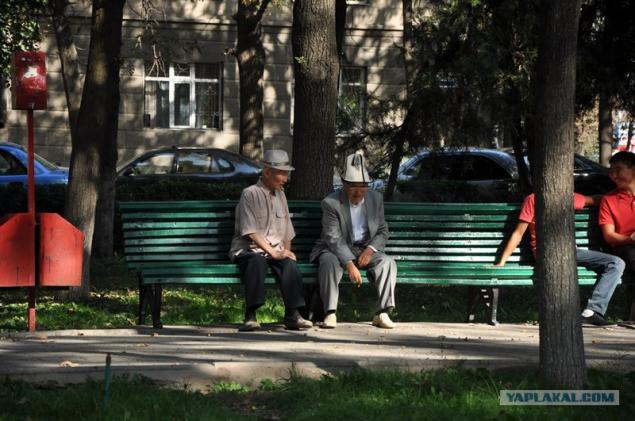 Photo 11. In Bishkek, many Turkish restaurants. We were invited to the new one. It was suggested to try meter kebab. Served with lots of fresh salads, Ira.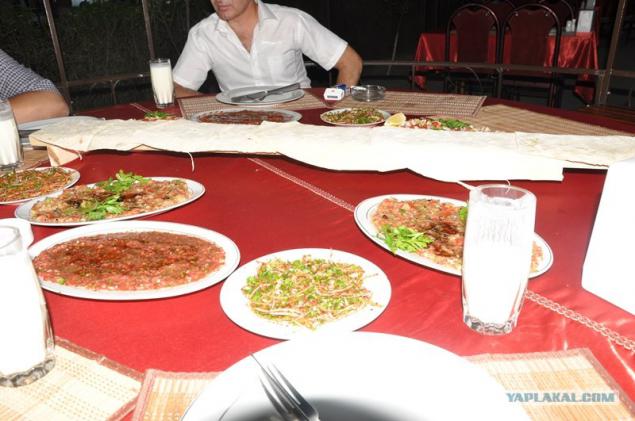 Photo 12. Sam kebab
Photo 13. This is how it looks in reality. At this point I put the camera.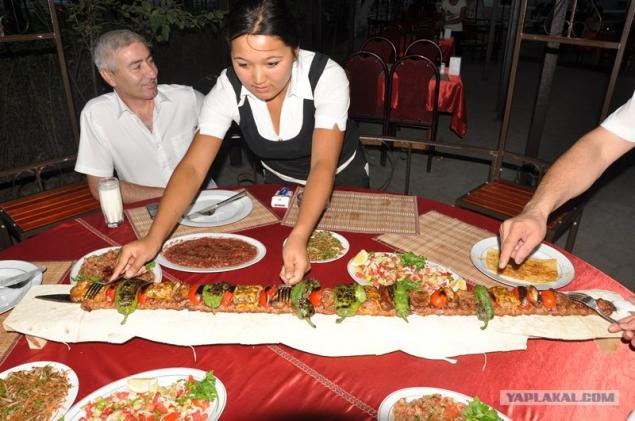 A few days later we went to the Issyk-Kul (hereinafter IR). I advise you to look at the wiki about the lake. In short, this mountain lake with very clean water. It is slightly salty. From Bishkek to the resort area of ​​about 200-220 km. Further pictures of the car at a speed of 80-100 km \ hour.
Photo 14. way.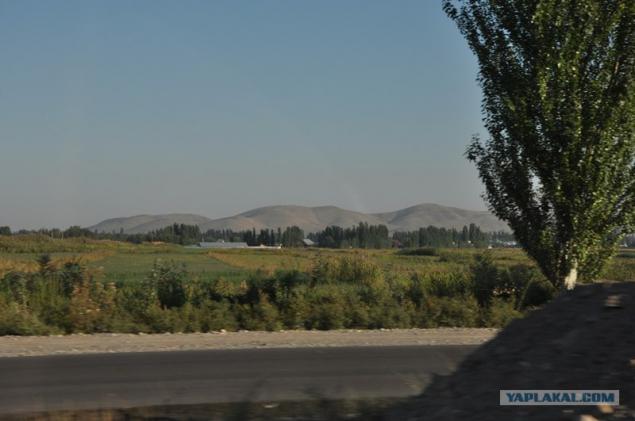 Photo 15. Along the way - the mountains. Woods almost none.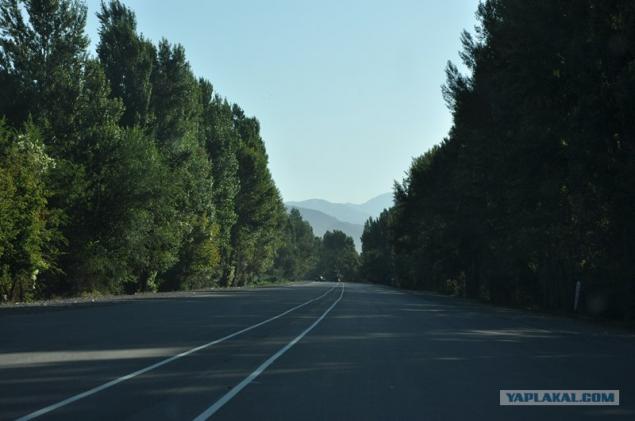 Photo 16. We pass many villages. A lot of villages in ruins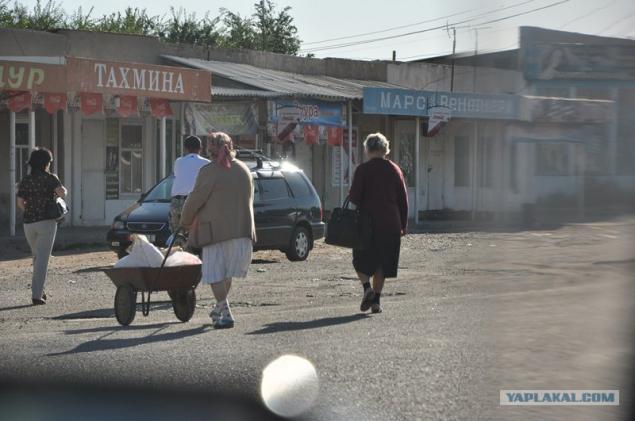 Photo 17. The first stop, about 120 km from Bishkek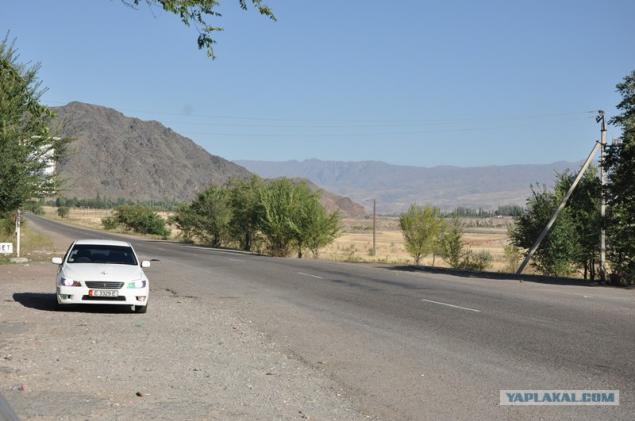 Photo 18. By the way, the water in the country is very clean (lots of ice). Because you can drink tap water easily, also a lot of wells. At the bus stop there is a well, you can drink.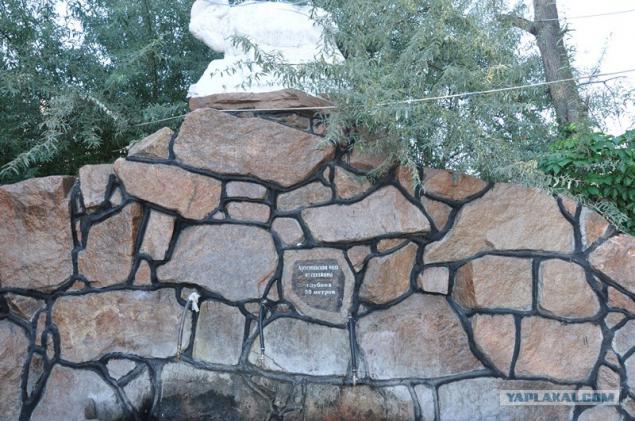 Photo 19. We go further. Serpentine, Boom gorge. Very beautiful, but treacherous.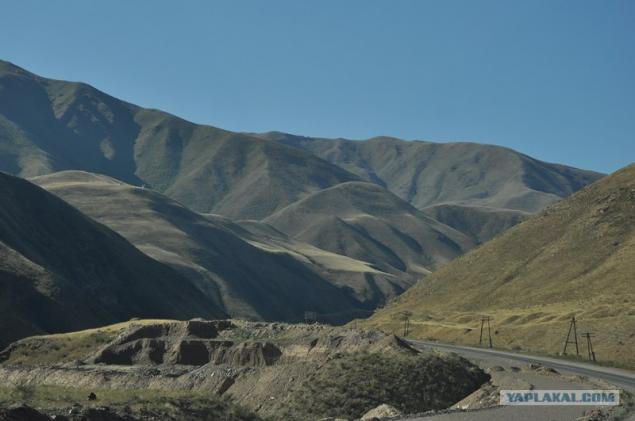 Photo 20. On the one hand the mountain, the other - a violent river.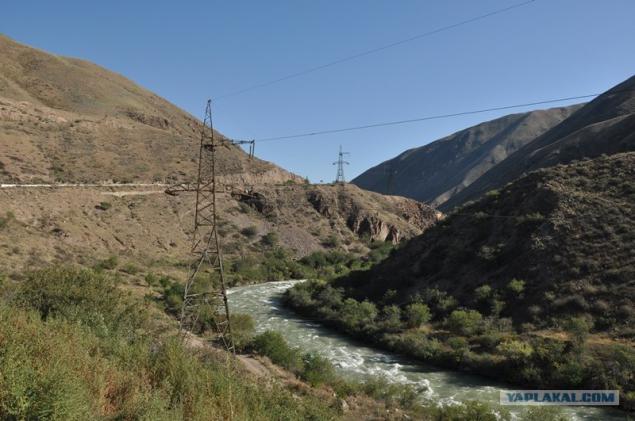 Photo 21. Another road. This year, it started to expand. Expand Chinese. By the way, to the border with China to this place if I am not mistaken about 200 km.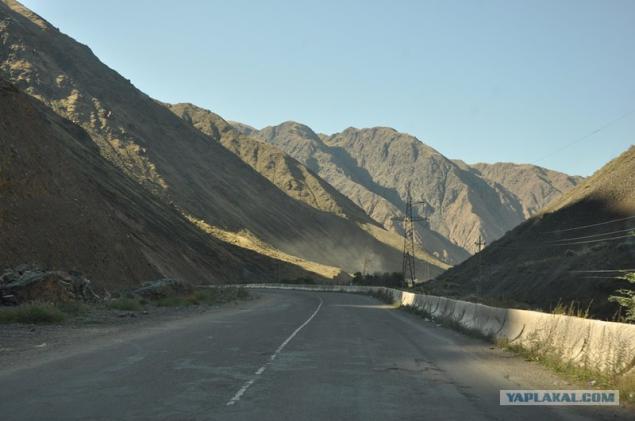 Photo 22. Another road.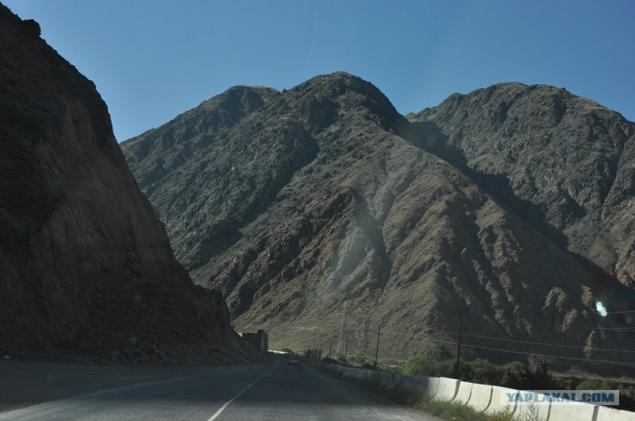 Foto23. What the police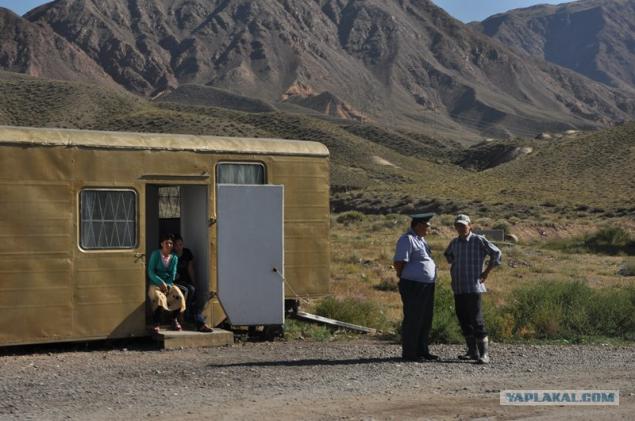 Photo 24. Eco Post at the entrance to the Issyk-Kul region. Collect 50 KGS passenger cars. (at the rate of about 30-35 rubles).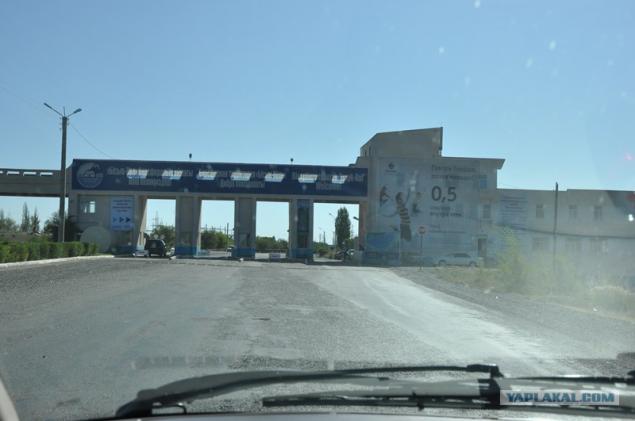 Photo 25. On the way to meet the yurt, where you can buy fresh mare's milk, fresh trout (river, lake), sea buckthorn.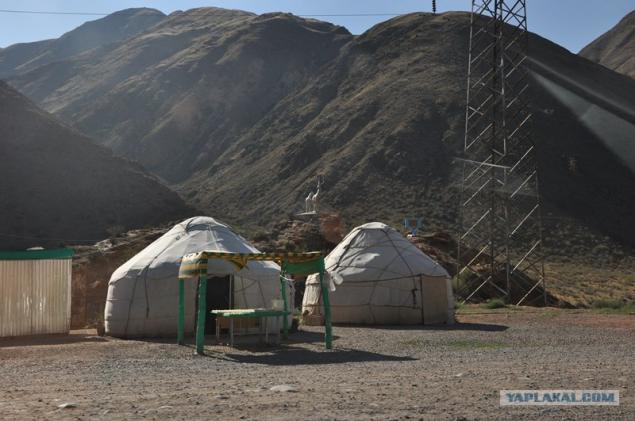 Photo 26. Finally, the IR. We specifically went in early September. There begins the "velvet" season, not many people. Rested just fine.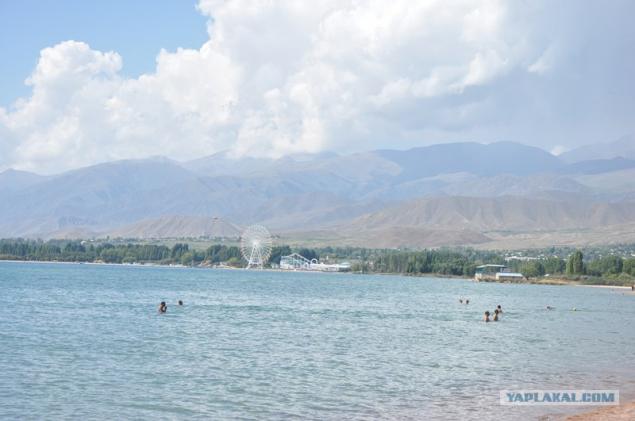 Photo 27. We were lucky, in a place where we took a rest Youth Olympics. It was something to see.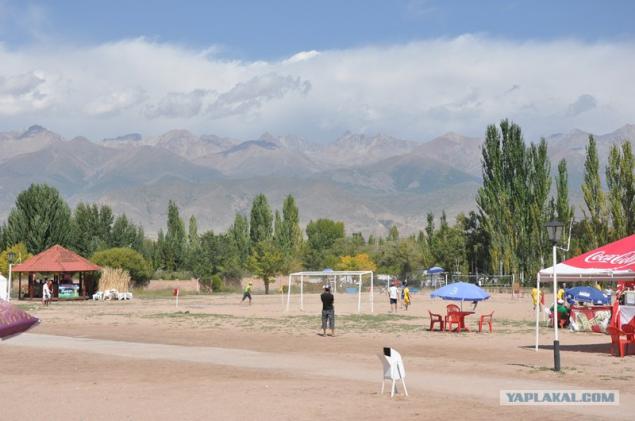 Photo 28.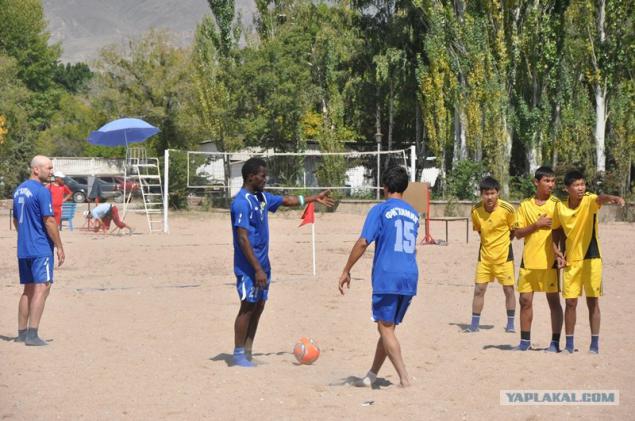 Photo 29.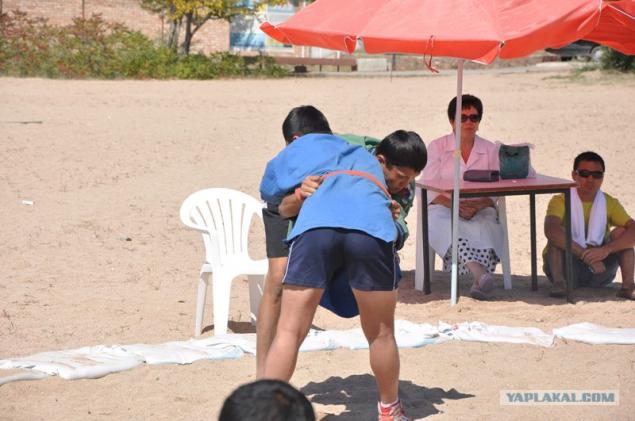 Photo 30. Many gulls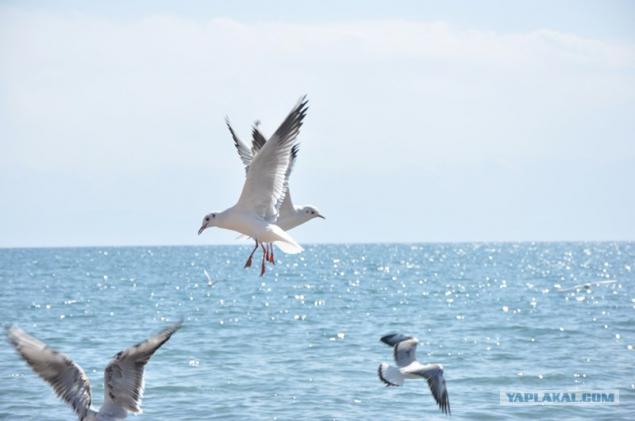 Photo 31. Classics of the genre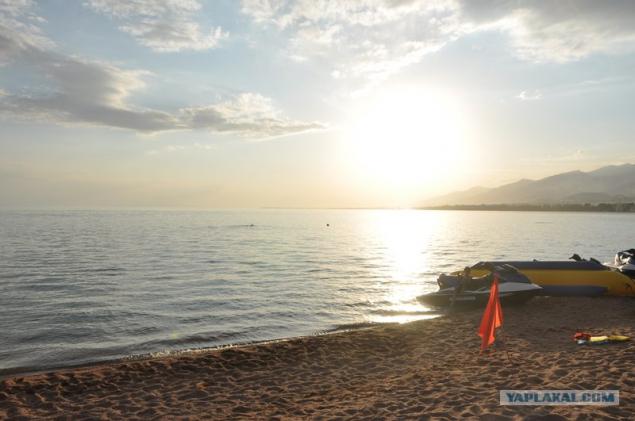 Photo 32. Evening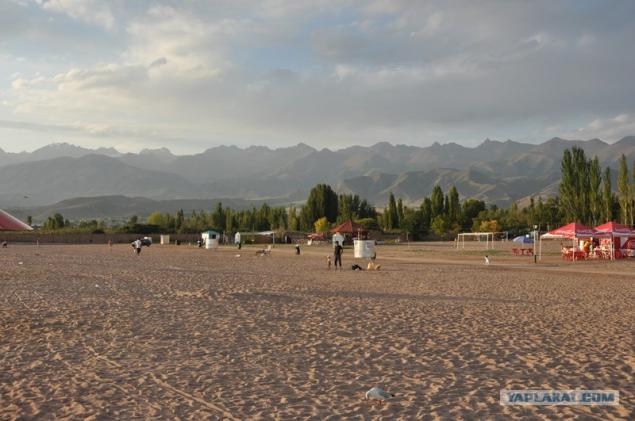 Photo 33. The place where we rested. It smacks a bit of "scoop", but still very well preserved "scoop." In winter resort here, people come to be treated. We really enjoyed.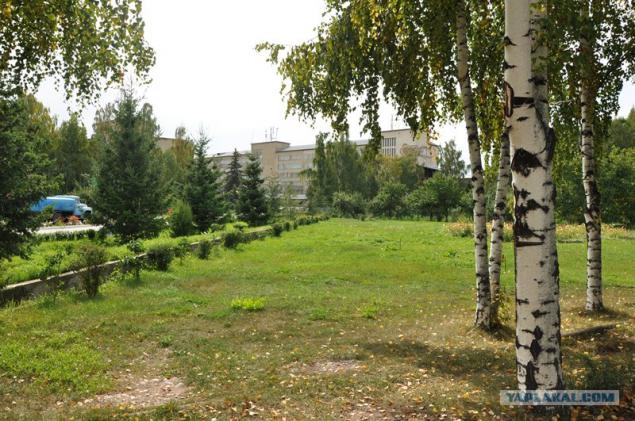 Photo 34.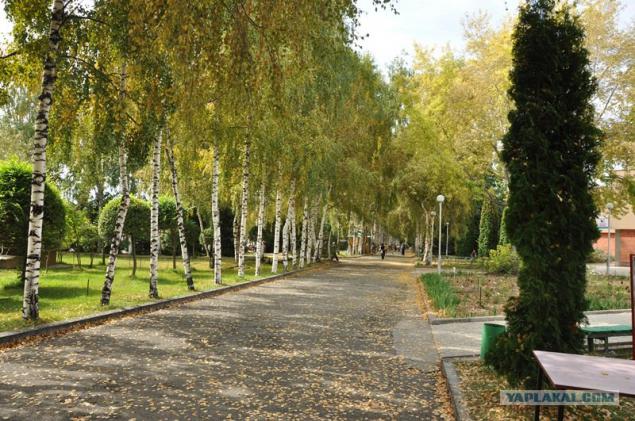 Photo 35. A little lake.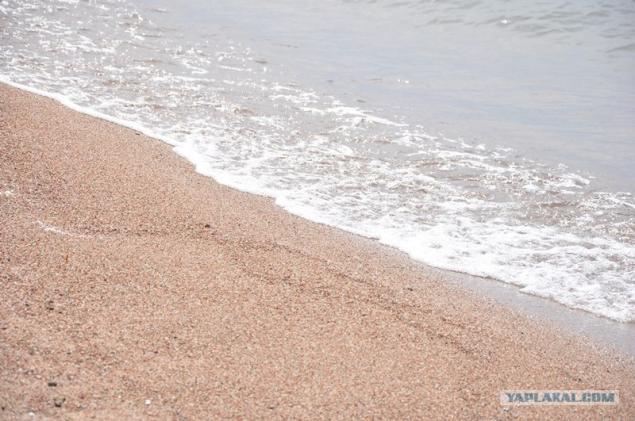 Photo 36. Female Volleyball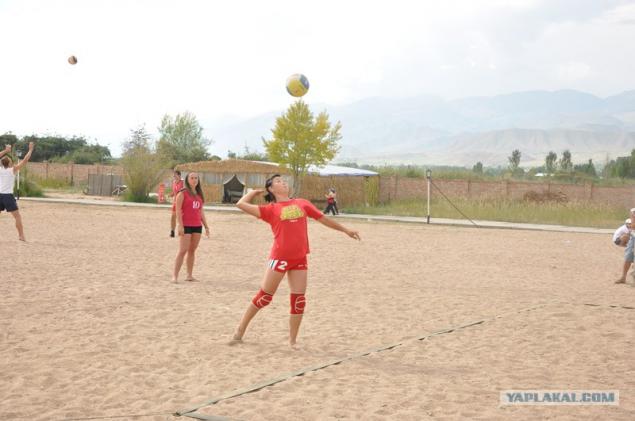 Photo 37.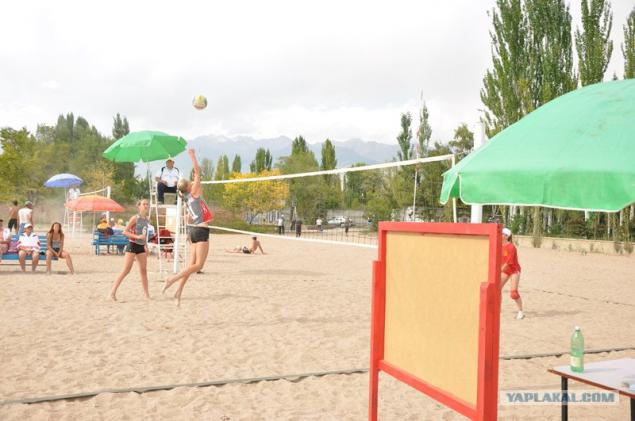 Photo 38. Swimming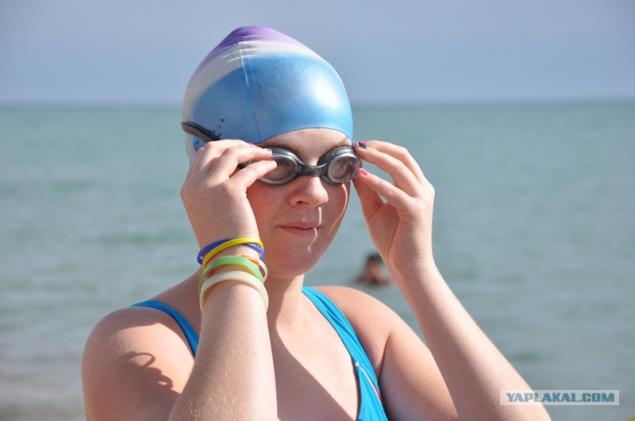 Photo 39. China Team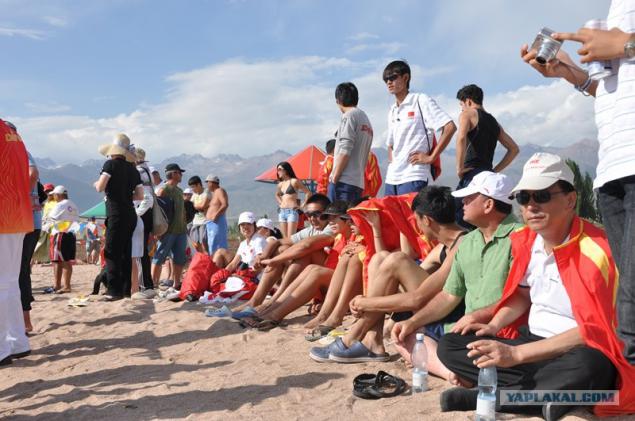 40. Photo else they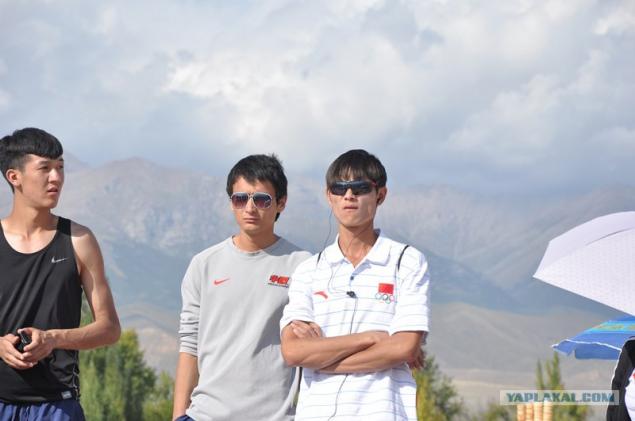 Photo 41. Swim began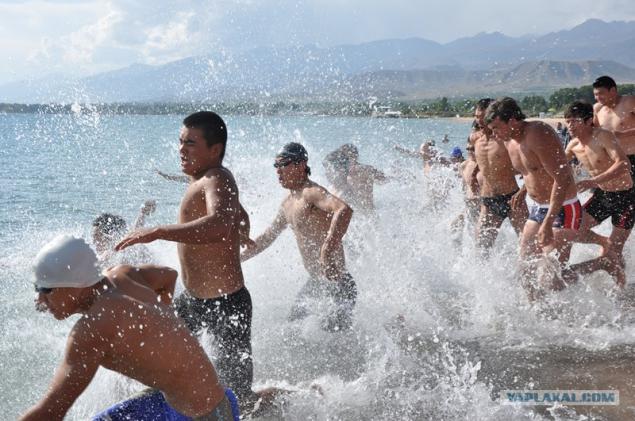 On his return to Bishkek, I was invited to visit the new location - Supari, which is 5 km away from Bishkek. One of the local businessmen built a real old village. Perhaps for him it is like from my childhood.
It is very beautiful and has a great opportunity to taste the real local cuisine. I advise you to visit. The gazebo near the fountains at Besh-Barmak drink just fine.
Picture 42. Entrance to the village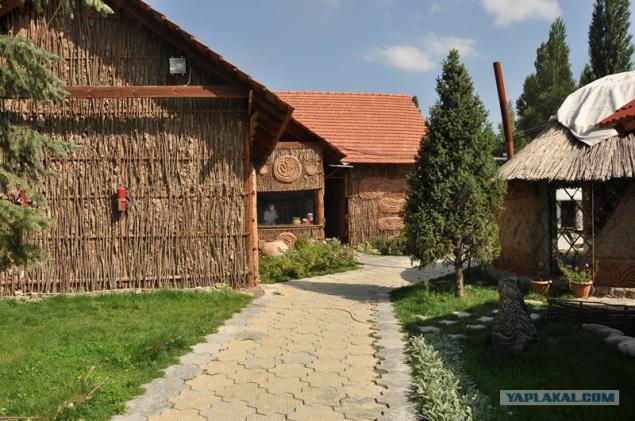 Photo 43. Yurts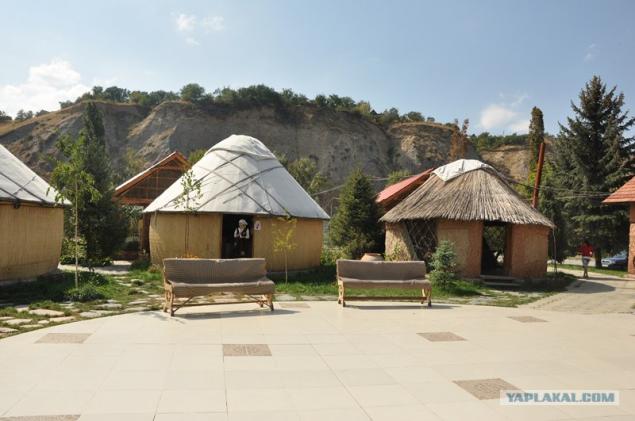 Photo 44. The old tool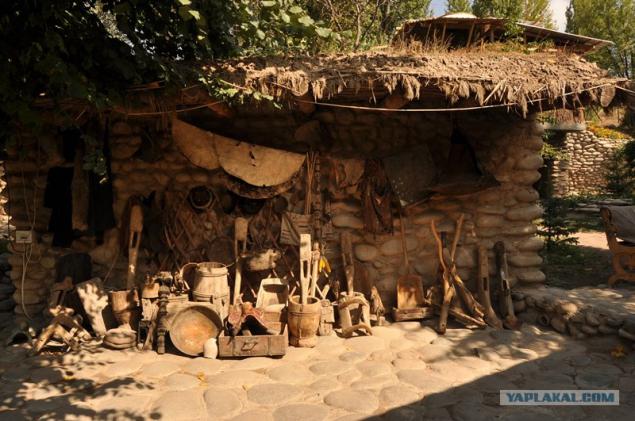 Photo 45. Artificial watercourses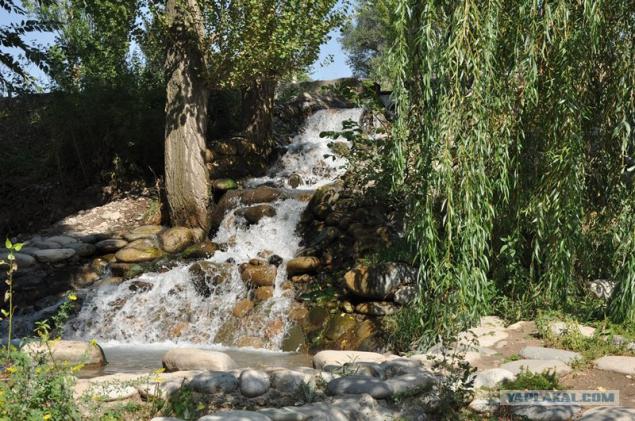 Picture 46. Old tandoor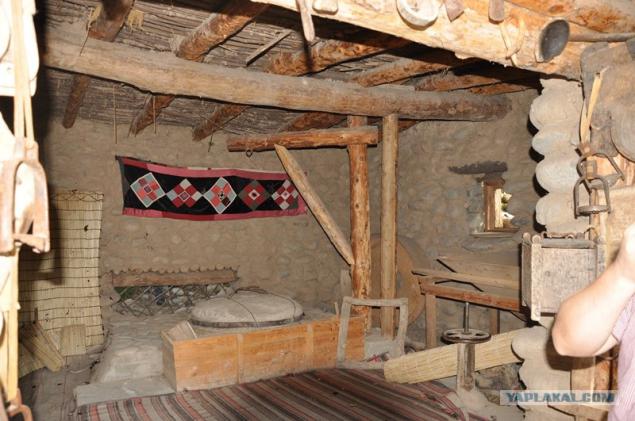 Photo 47. Cabinets for guests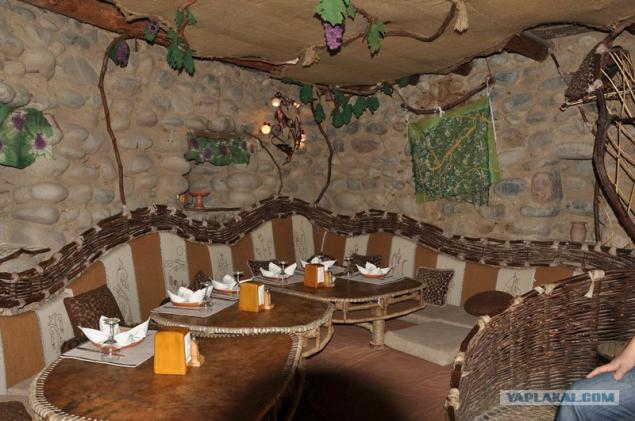 Photo 48. Fountains. In water bred trout can be caught, and it was immediately a fire.
Photo 49. Another general view of the place.
That's all I wanted to say. The next day I flew. To be honest with great regret! But I'm sure that will go there more than once.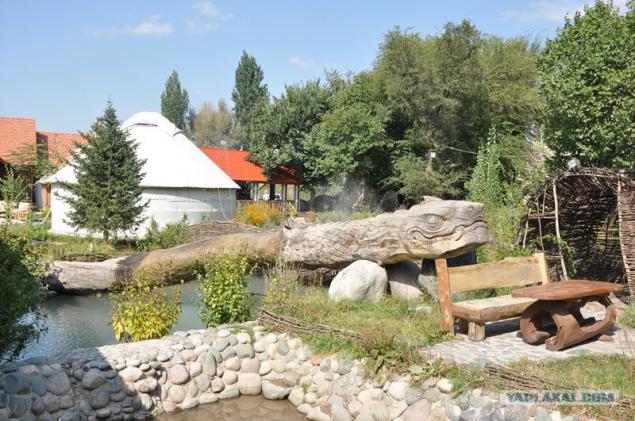 Source: