Dacha near Moscow. Several not-looking old tape unseen patterns, spinning reel films, trembling hands indicators record. A variety of players waiting for their vinyl records, notebooks shine screens, and somewhere in the center of Moscow installed on the computer gives the balcony six terabytes of online broadcasting in the month. According to Russian and international law, we are in the heart of the digital Buccaneers - studio "Old Radio" to which even a single author of works does not make a claim because its creator, Yuri Ivanovich Metyolkin, violating copyrights, performs a great mission of preserving our cultural heritage .
To believe that one person on the enthusiasm of five years and twenty thousand digitized files of valuable literary heritage complex. Do not just digitized and found took, described, he managed to reproduce, restored, heard, recorded and posted for public Internet access. I could not imagine that there is not one, I repeat - no (!) Recording of such broadcasts as "Pioneer Dawn", "Field Post" or "Again, twenty-five." From "Zorka" preserved only callsigns. Yuri collects everything that can be found, sometimes making the arms 360 gluing film on the hour and a half crumbling records.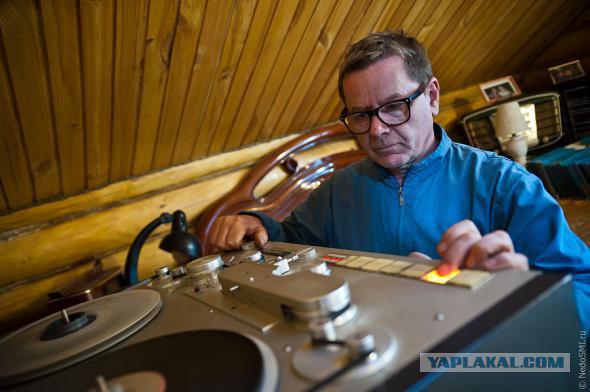 - Old radio I did to get back what I have and what I can still get. And what I do all the time. I digitized the whole federal library in Kaluga, in three and a half years, it is completely digitized, it is thousands of vinyl.
"He took 50 of 100 pieces armpit, per home, cleaned and restored them digitized, cataloged, named, photographed and cover the whole thing, I exhibited regularly aired. I do not rake up what is on the Internet and find materials that are not there »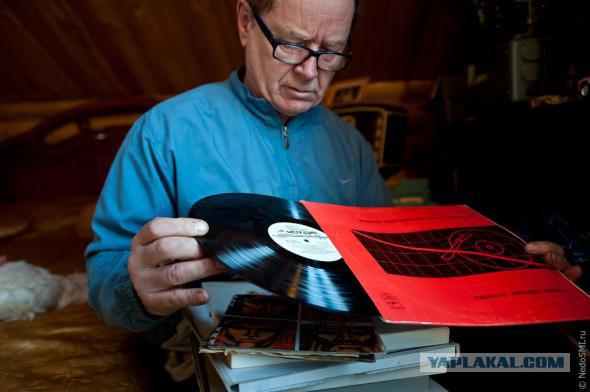 - Once they sent me a whole bag of coils, and it turned out that there are 54 program "Good morning, good morning and good afternoon." It was a mega transmission, she went every Sunday for years, where invited a lot of famous actors and actresses, intellectuals and scientists, its format allows 43 minutes to do a good thing and bulk. What is most interesting - those people coming to the transfer, once recorded, it is not note-things that replicated a huge amount. Each entry was unique. And who is there just was not, including Joe Dassin, the same interview that even in France has not been preserved. And it turned out that all these programs were lost. Due to the shortage of film demagnetized and they write to a new transmission. I talked with the people who prepared them, they said that no one has survived. And then, imagine handing over several years. Of course, they were restored and put on the air, it was great fun.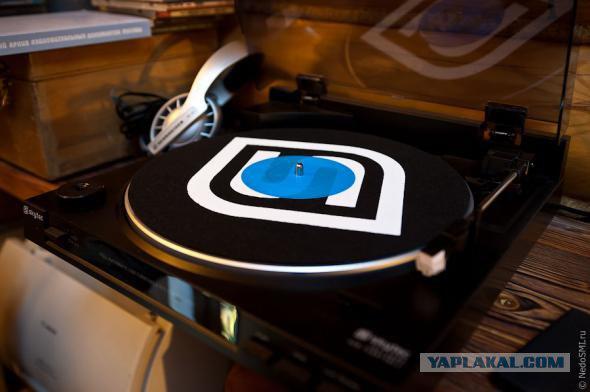 - To digitize a book is still all right, but to digitize the sound - hard - no one can, because it is difficult in hardware. Firstly, it is always in real time, you should take a plate or film, to have quality equipment, and be able to work on it professionally or have a specialist - a lot of problems.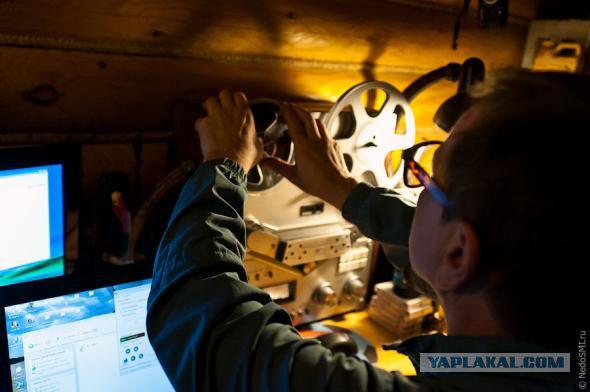 "But the point is that the digitization of sound is a different, perhaps, the most difficult archival work and I am it is already about 10 years actively and purposefully past 5 years long hours»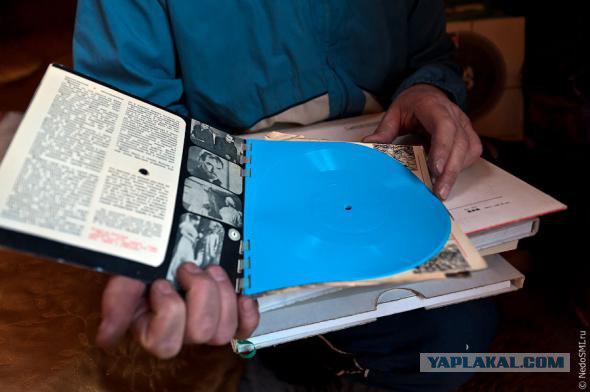 "I would gladly opened Radio Free horse racing, but I do not want to deal with copyright. Finally, I do not want to open war. Shut down radio and condemn »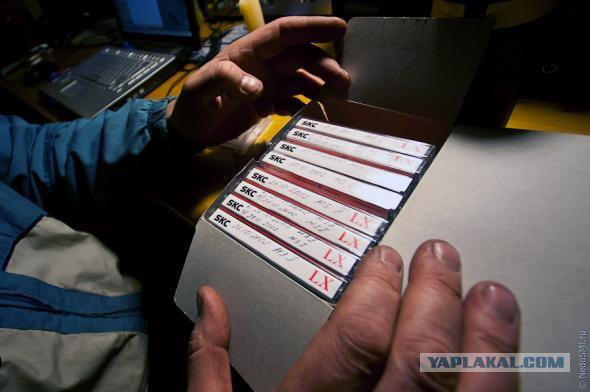 - Under the law, because no one cares that it is non-profit. Anyone, in principle, the author of his work can prikolupatsya and sue. Another question - that none of these authors have not filed a claim because they are well aware that the project should thank for the fact that somewhere in the author sounds. Because, in fact, they are a dying breed. They do not exist anywhere else, no one passes, which means that they do not exist in life.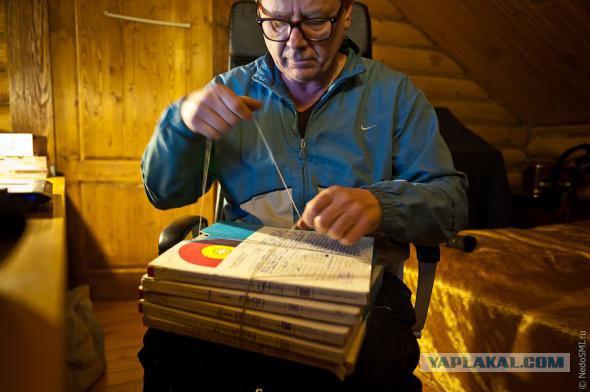 - As Steve Jobs said, "What is not on the first page of a search engine, does not exist." In this sense, he is right - the density of the information surface today is that it is cut only news scandalous character drowned, killed ... But everything else that requires thoughtfulness, perseverance, morality and voltage intellect, the most valuable thing on which we have grown up and stand, because if this is not all of us khan - that it is not cut through to the surface. Including our heritage. All of our history and culture, the past - we will die without it, it is impossible to live without it.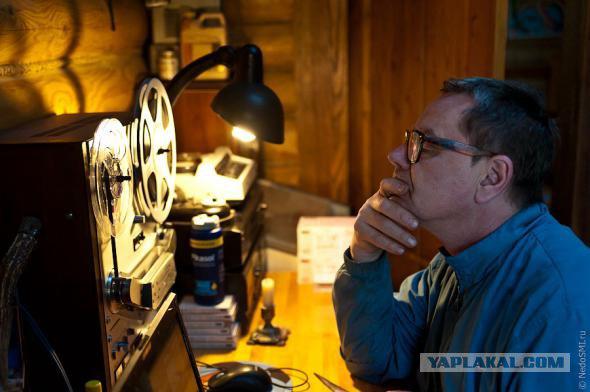 "Today we will not reach up to the quality of the radio and I think it is never impossible. Here it was a golden period that you want to remember and know »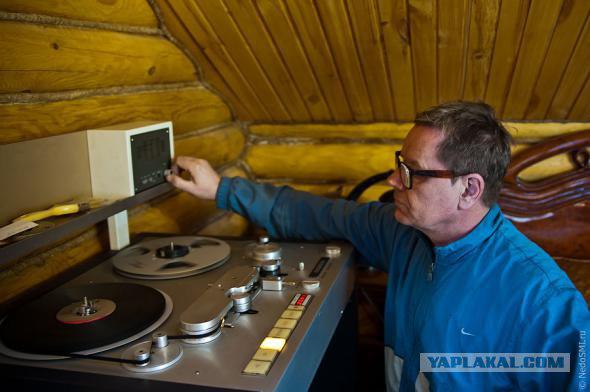 - Developed countries have long prosekli this problem and created all sorts of mechanisms to grant, volunteer, with state support and other aid funds digitizing their national or international heritage and delivering it on the work surface. "Old Radio" in this sense, has gone in the withers withers, keeping up with international trends and trends.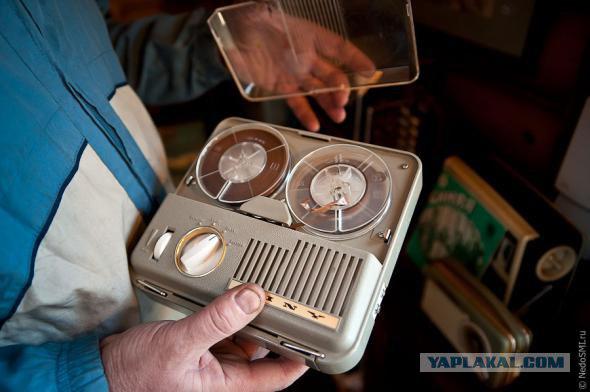 - Such stations in the west a little bit, maybe, there are no such task - our heritage anywhere in the world at any time to donate. We had time to do, it is executed at the moment the radio station "Old Radio". This problem, in principle, is executed. It selected a number of old stuff that one person is not enough to listen to his life. but it is only part, I believe that there is no soundtrack, which could be thrown away - all you need. And the more you can save, the better, that I am now doing.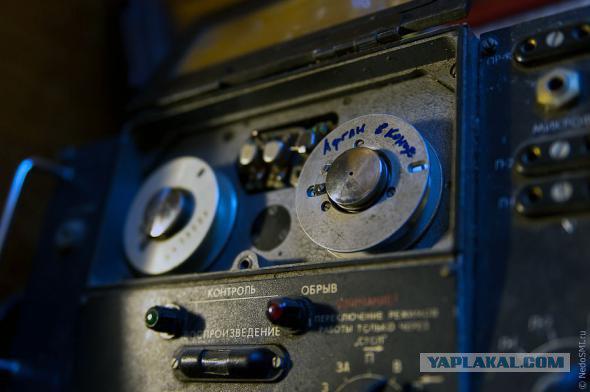 - The project life of its own - no announcers, no living people not involved in the operation of the mechanism. It is arranged so that it was empty. The robot is a schedule of specific algorithms for a month or two or three forward and you can listen to it in the current air and to find any other product in the search collection. The more accurate the call, the sooner you will find what you need. And you can just wander around and find something that had never known or heard.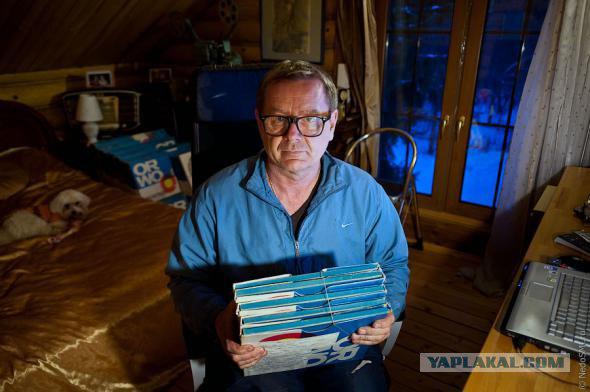 "Many people who knit socks or paint a picture, just put ether (child, adult or musical) and enjoying»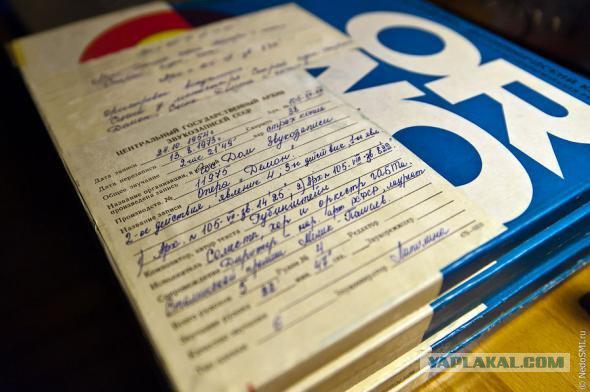 - Only those things which are working - add personal pages for each product: a sound - text (essay written literary or cultural studies, articles) and photos (if it is vinyl, the cover of the scanned image, if it exists). It is very hard work in the physical sense, because a lot of manipulation, but it can not be automated. This has been my assistant Galina. Thus, we have obtained as a three-dimensional article of each audio file - sound, text and image.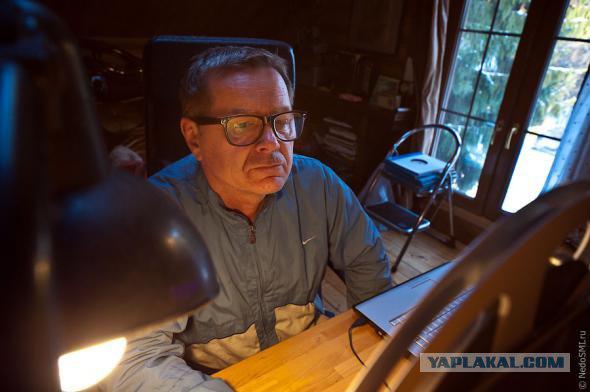 "Economically, Russia will not stand copyright law in the form in which it is, because the nonsense and nonsense. This is the racket of the XXI century »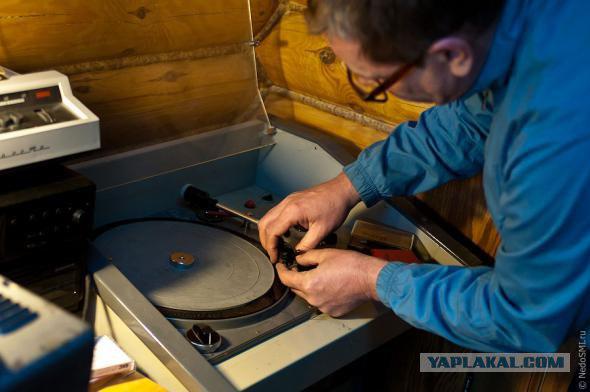 - At the time, Vladimir Vladimirovich stamped his foot and said: "We are entering the WTO. Brushed laws, including copyright, to the world standards. " And the cart rolled downhill quickly and easily - who refuses extension of rights?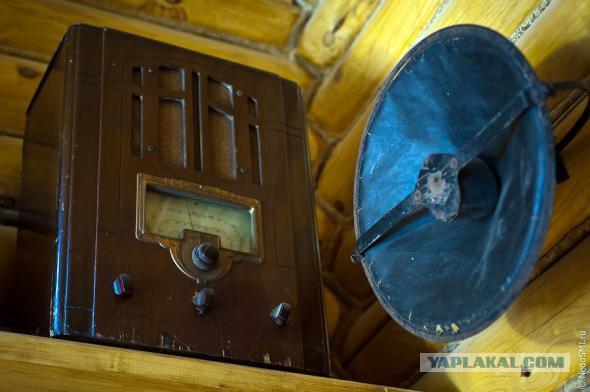 - That much I met today, the authors of what is published here in Russia it is practically nothing drips. Yes, maybe, Yuri Antonov and "golden hundred" is produced, and the other authors - nothing. Because the mechanism is completely opaque. And the author himself did not know about it. Therefore, no matter how much I did not ask, "Are you getting anything?" I say, "Yes, I do not even know whether it is sold, but I no one pays."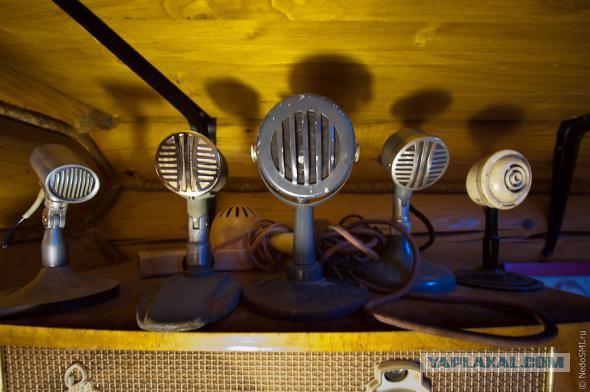 - Copyright Act generally hostile to the whole world. I'm not saying that it should be abolished and that it is necessary to moderate the appetites of a very small stratum of people on earth - even one percent would not. Basically it is not the author, the authors should receive their money, and collective management societies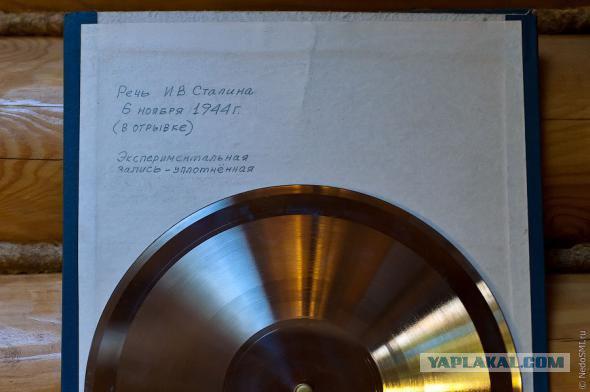 - I am concerned that we can not use our golden heritage, which is closed, if we are talking about the sound, just, here's this stupid copyright. Because no one will come today and will undertake to publish our heritage because it can not earn, - traders are not interested. It falls completely out of circulation because it also can not be broadcast because of the need to pay. And who will pay?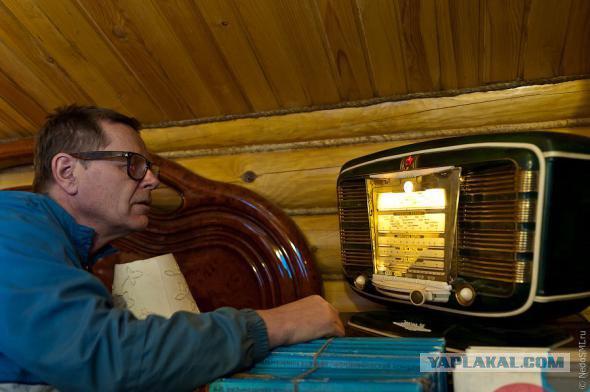 "If you turn in Gosteleradiofond, it will charge so much money ... 500 rubles a minute - at least. The fact that you just found, rewrite and give. That's all. Imagine then, pay for the two-hour show about $ 1,000 to hear. What is crazy is going to do? »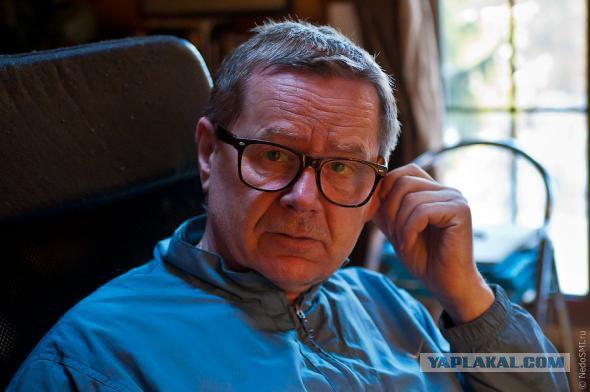 A commercially - plus there is the lottery, what audience you to broadcast - there is already quite undisclosed sum. And so you find yourself in a paradoxical situation - we are deprived of the one side of our heritage, and on the other hand - it is as if there are side Gosteleradiofond, but we get it we can not, because it's huge money. And for what it why should we pay them Gosteleradiofond for our own good in principle.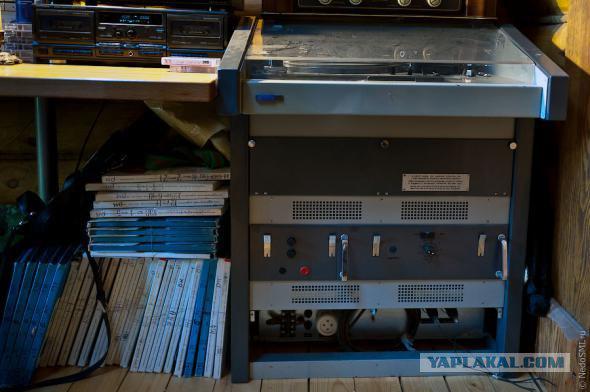 - Not only do not create Gosteleradiofond with some pricks by decree Chernomyrdin's 98th year, it is passed on and allowed it to earn.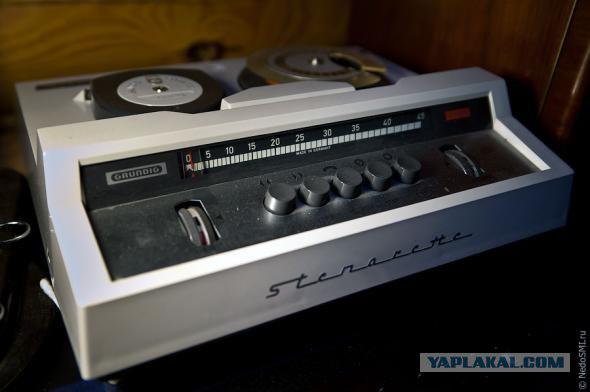 "In fact, Gosteleradiofond became the grave of our heritage»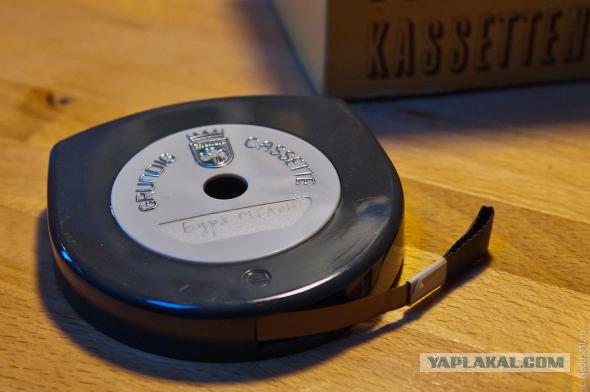 And also on the surface of the information coming out just what traders need. Someone occurred to publish something, someone thought that Gorky's play "The Lower Depths" or Bunin's stories suddenly shot in the commercial sense. They came, ordered, that is their business. Sold earned and everything is fine. But the rest of a thousand thousands are figureless. And even if digitized, how to get them, how to make them available to our market? Impossible.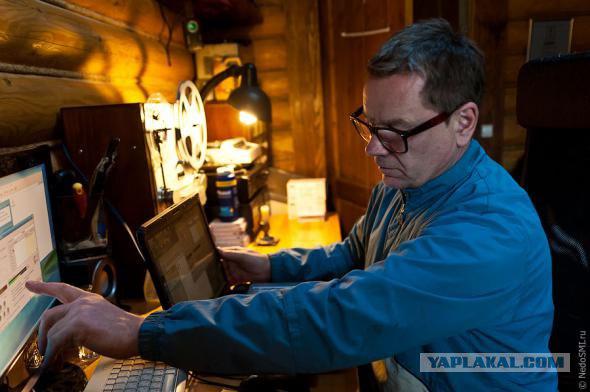 - Recently I digitized archive of the Museum of Marina Tsvetaeva and ordinary film - one of thousands of copies, Brodsky was the record at the University of Massachusetts with a famous article "Afterword." This question existed only in the text, no one even thought that somewhere there is a record of this speech. This is a rare find and I have such a lot. I realized that I need to do a theme site and lay out these works. And then I realized that I need to work with these files creative unions. Because it is a rich archive.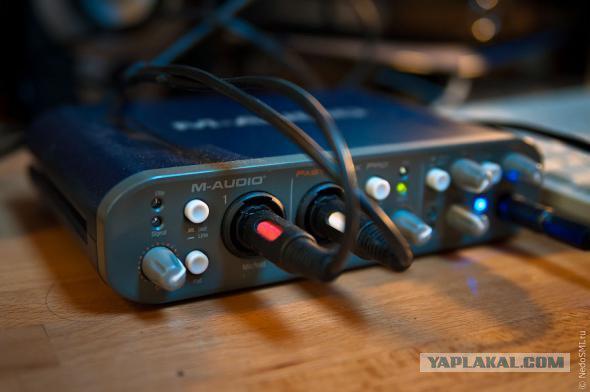 - The first thing that I got in the "House of Actors" It was a performance 50s or 60s with Erast Garin (and with it the performance is very difficult to find), "Ordinary Miracle" - a play "theater actor." And it is also the only and unique record. Very dull, in a very poor condition. But I was able to work with her. Is that not worth anything? It is a masterpiece, a real grain of our heritage.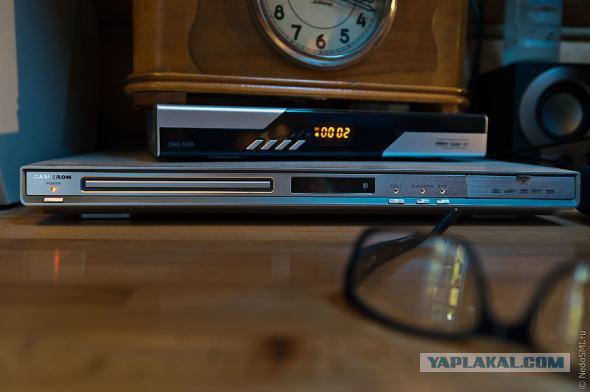 - So, the approach to the problem of archives, imagine how many archives across Russia? But it is also a radio archives. There Omsk State TV and Radio Company, Norilsk, Siberia, what you want. In all its archives. We owe it all to bury the trash? No digitizing is not conducted. What were killed - were killed, but the fact that you can save it now lies.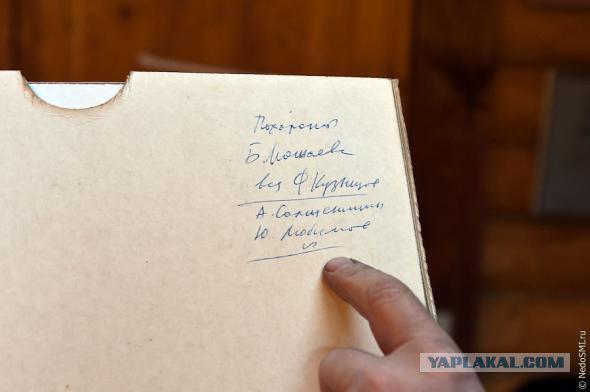 "And this pseudo programs" Digital Russia "does not do anything. I looked, the money allocated for the digitization of the 2010-2011 nepotracheny. No one will take up this issue »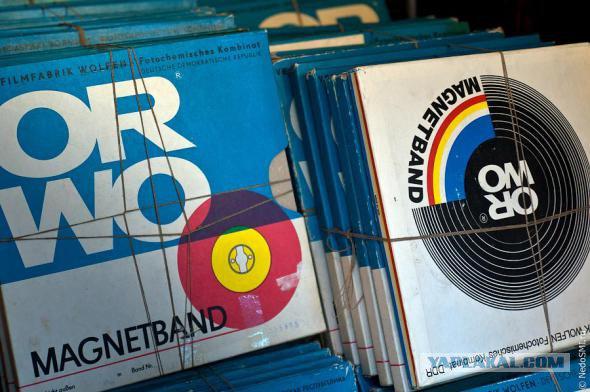 - I came to the "Central House of Writers" to the director and said, "Do you have archives, digitizing no money, no time, no experts and there is nothing. I will digitize the case for free, with a guarantee of quality, and give it to you for storage »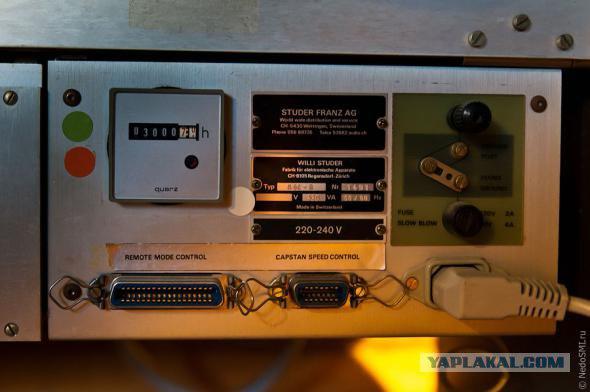 - But it's just digitizing, no sense from it (both lay and will lie on the disc), you need to get it out on the surface of the information, make the page "Central House of Writers" on the project, and begin to exhibit materials. Accordingly, our project can be seen wearing one, and that there is information on the LCD, and all of it will be indexed in the search engines of the Internet, it will work. And I for the project is also very interesting because there is no other site where you can put these materials.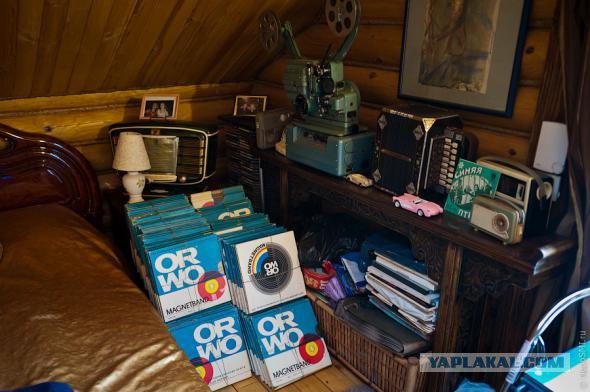 - These are the joint projects will allow all archival organizations to pass on technological work that I and going. Worldwide, this is planned and deliberate order, and we have awareness of this problem, even in people who manage archives, really not. Individuals understand, but in the system - nothing happens. Then the money can be, and stand, but how and what they go - there is no system. So I say that we need a central aggregator that all this will do. For example, the Ministry of digitization, relatively speaking.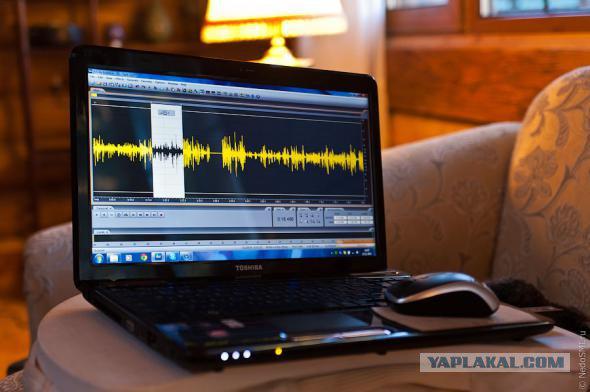 - Over "Old Radio" working only 3 persons. I like the search engine, digitizer, cataloger. Galina, my friend, mp3 to help bring order to end a file, doing this every day, and programmer who in his spare time on the basis of free trying to placate my crazy ideas for the site.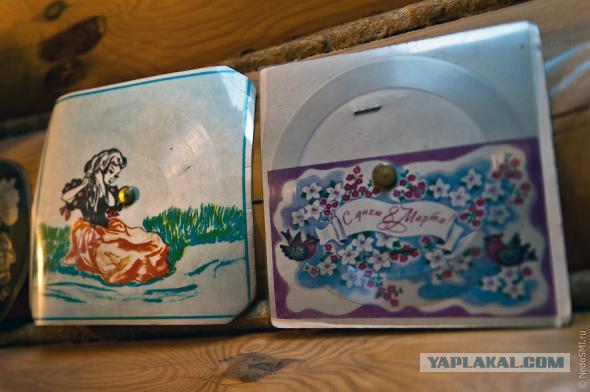 Site "Old Radio»
www.staroeradio.ru/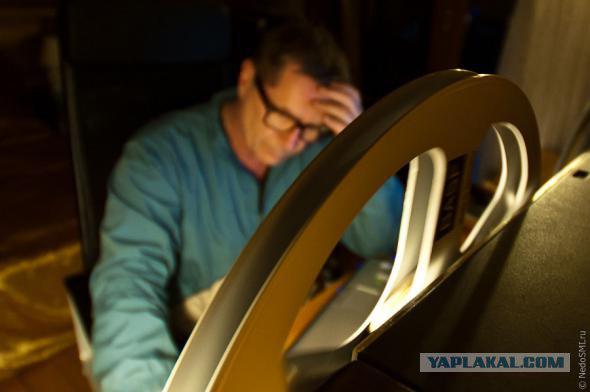 For information:
State order for "Provision of services for the creation of a single Internet portal for the promotion of cultural heritage and traditions of Russia" - 248 million rubles.
all. thank. YaPovtsev interesting to hear opinions on this topic
skopipascheno here -
©
nnm.ru/blogs/igoriok28/staroe-radio/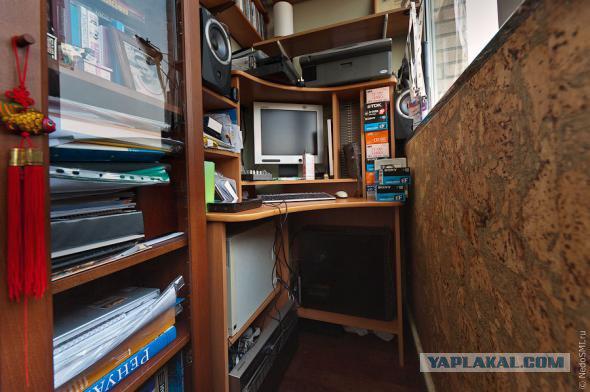 Source: