Goldfish
The lake is in the south of France, was caught by one of the largest carp in the world. The giant fish weighing 15 kilograms with an orange goldfish scales reminiscent of a fairy tale.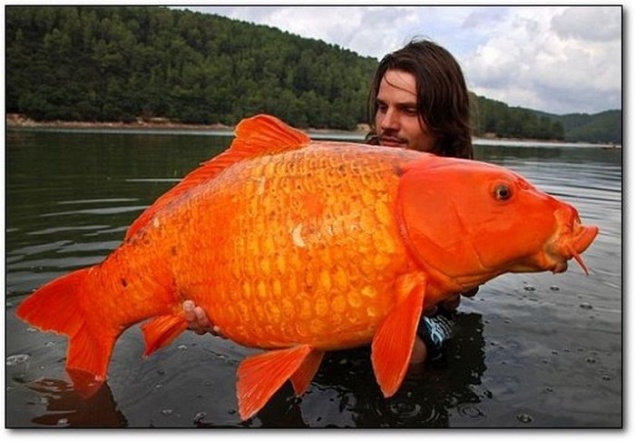 Cloud-roll.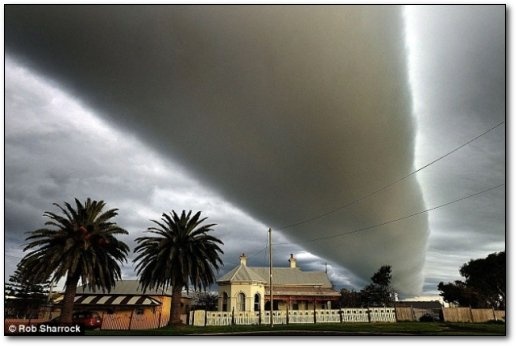 Wedding photographer was lucky enough to go out and witness this incredible scene. Rob Sharrock was able to capture this monstrous cloud-roll, which seems to go on forever. Mr. Sharrock from Australia, lives in a house with a shed to the left of the frame.
Highest in the world model.
The American model of Eve rising 2 meters 5 centimeters - the highest model in the world. Bikini sew it to order - it is not in the store to buy. For comparison - the girl standing next to the growth of 1 meter 62 cm.
Dream or reality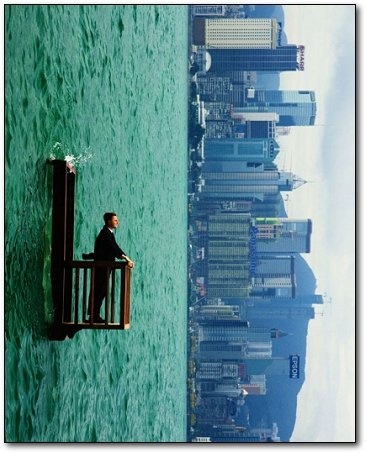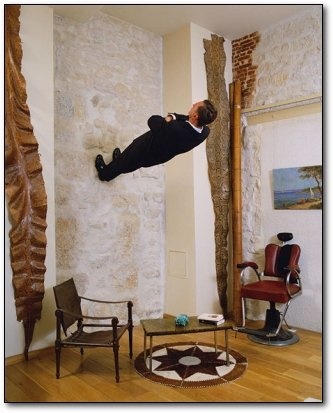 When you first look at this photo, I remember the film "Home", the main role in which he played an aging krasavulkin Leonardo DiCaprio. This is actually a photo of French artist Philippe Rameta (Philippe Ramette). And instead of spending $ 150 million (the film's budget), the resourceful lyagushkoed just turned the camera. By the way, all photos Philippe Ramette insanely beautiful.
Frilly people