The leading weather forecast on the TV channel Fox 2 Star Jessica wore one of her favorite dresses, which she strictly forbidden to wear to work.
And what came of it? Look under the cut!
myfoxdetroit.com, 6 photo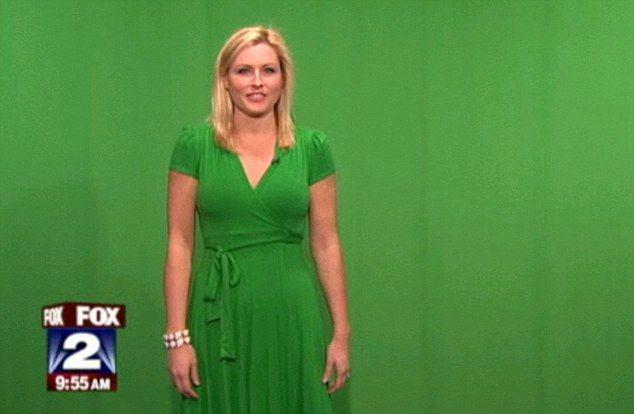 2.Delo that it is the same color as the background screen, so ultimately visible only the frame head and hand of the girl. That's why meteorologists do not wear green clothes.
3.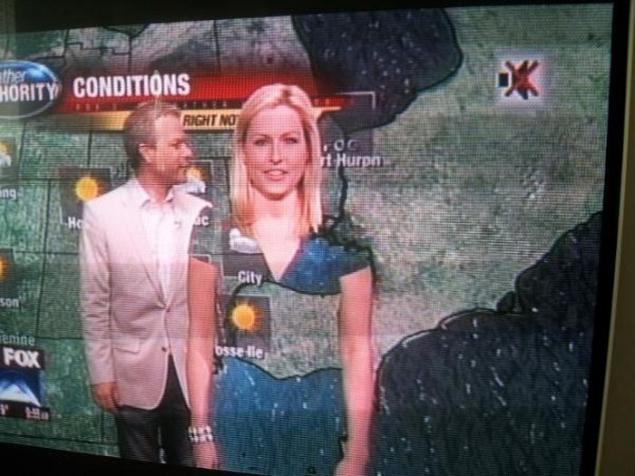 4.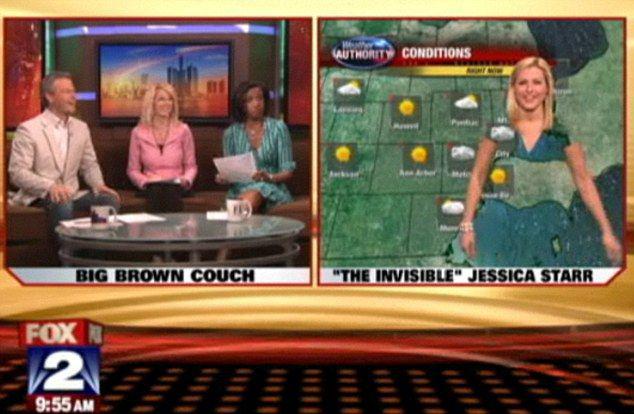 5.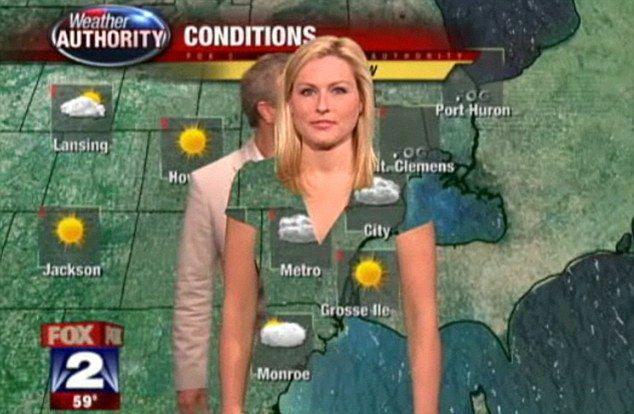 6.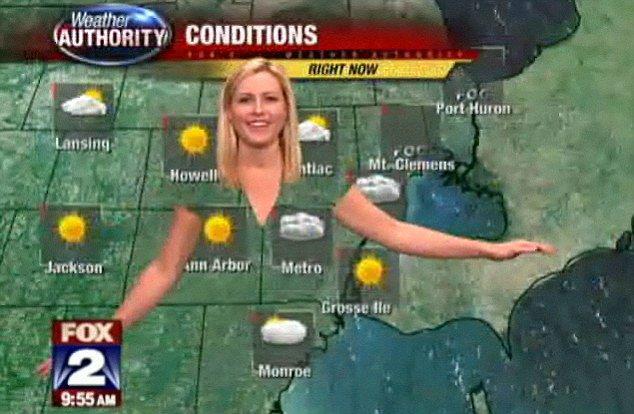 Source: