Domestic cat Nick Odessa sheltered puppy and brought him up as her own son. The unique "family" lived in the back room flats in the city center.
As we were told the residents of the house, even a blind man planted a tiny little dog into the yard two weeks ago - he helplessly crawling along the pavement in search of mom and whined piteously. Not indifferent to the inhabitants of the house immediately thought of a domestic cat Nike, which just recently doused, but her kittens were born dead.
3 photos via goodnewsanimal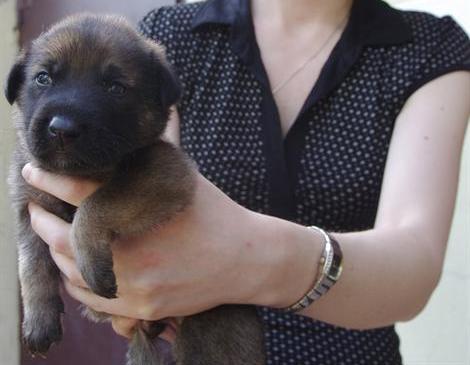 We decided to go for the experiment - planted a puppy to Nike's chest. - Cat took him, as a mother kitten - from Odessa says Alexander Ulyanich. - She licks it, brings up two weeks and the puppy scored well in weight.
Doggie soon was not enough "mother's" milk - all the time he asked for supplements. But fortunately, people gradually began to bring him cheese and food for puppies.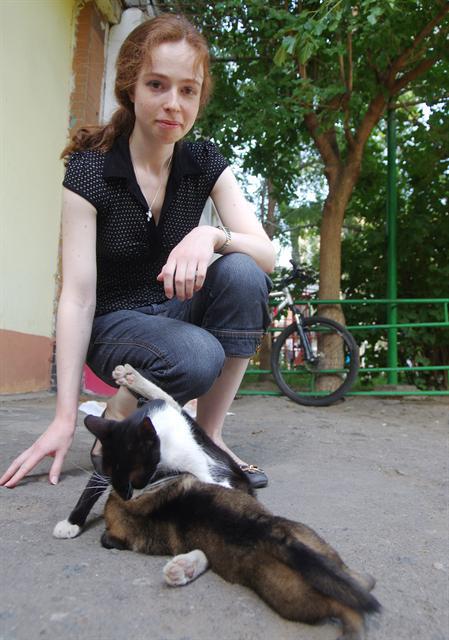 Local dog lovers assumed that the baby has roots Shepherd.
 - I'd like to find him a good home team, as a unique animal in the future is bound to be a great friend - gentle, like a cat, and at the same time present the defense - says Alexander.
By the way, next to the little dog was fed milk and other foundling - month kitten black named Nigella.
The other day the puppy was lucky to find the owners. The dog took to his young family. Now, Michael, or Michael, as he called the son of the mistress of Alyosha, will live on a large spacious courtyard with two red cats. - I found a photo of this cute puppy in the social network - says the hostess already present kotopesika Alain. - Immediately decided to dial the number, though the clock was past midnight, but I immediately responded positively.
Residents of the home who cared for Michael, agreed to give the dog without any excuses.
- There were a few dozen calls, but the voice of the people seemed to me that dog so much they do not need, and at night called Alain and I realized that this is the person to whom you can give your puppy - says Alexander Ulyanich. - They did not so long ago, the dog died. They wanted to buy a Labrador, but changed their minds.
To little Michael did not miss still housing, the new owners have given and its accessories -podstilku and bowl.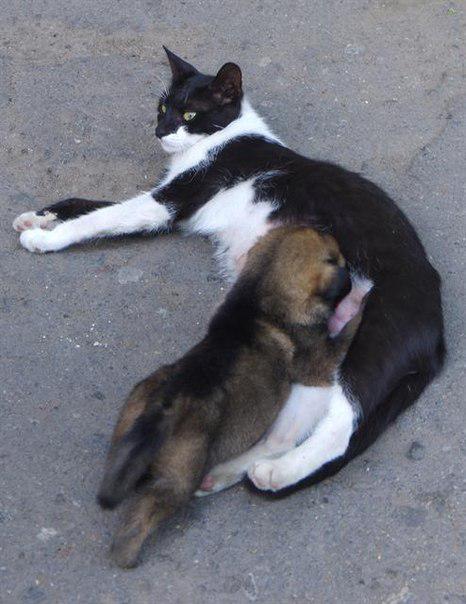 Source: