Mark Zuckerberg is the founder of the world's largest social network, which owns
425, 6 million. Facebook shares in the amount of approximately $ 16, 4 billion. But he does not try to show off too much.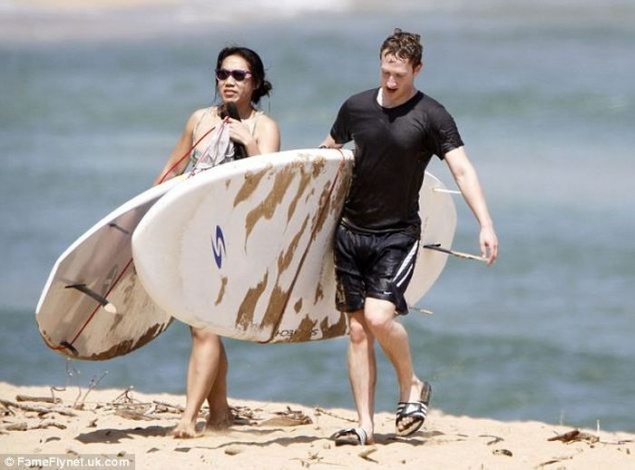 "We try to stick to their goals in life, what we value, of what we believe - that's the simple things" - says Mrs. Zuckerberg. By the way, the wife was inspired to make a charitable donation of the program on Facebook. Marc admits: "Talking at dinner we often about Facebook and children. What about those with whom she met. She watches as the child gets sick more and more, but then, suddenly, there is a donor with the necessary authority, and she returns home happy from the fact that someone's life is saved and became a little better ».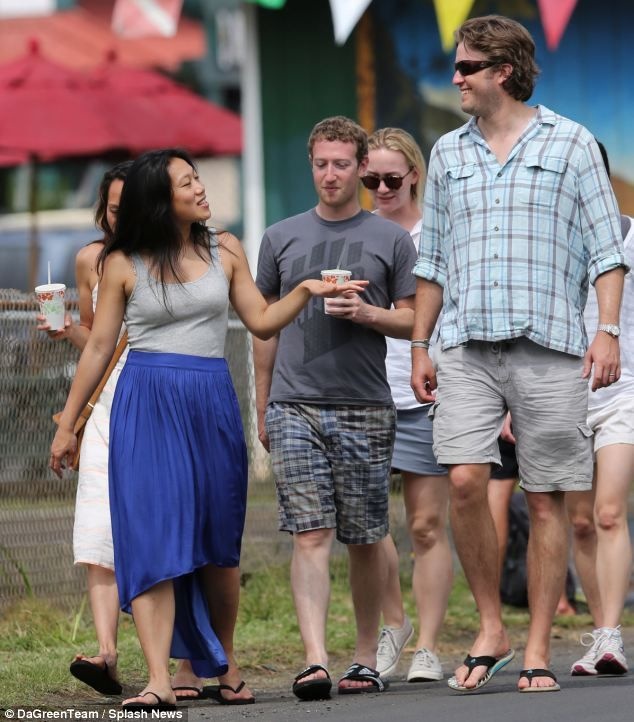 The popular eatery "Bubba».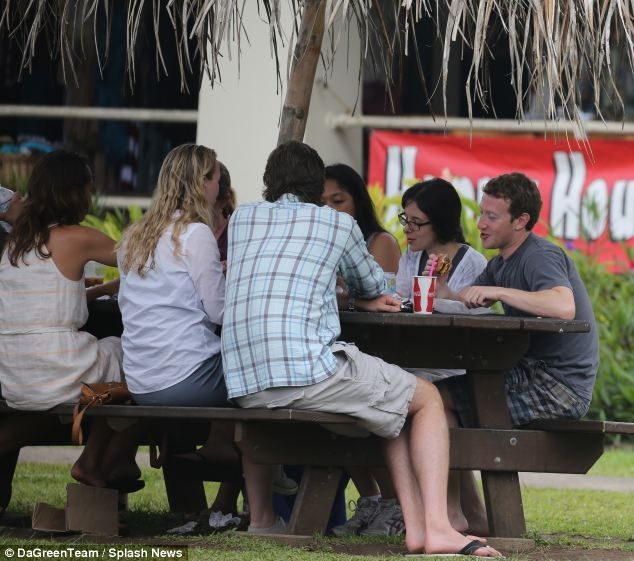 28-year-old billionaire dressed very simply: in a gray T-shirt, plaid shorts and flip-flops Adidas. Priscilla - in a gray T-shirt, blue skirt and asymmetrical flip-flops.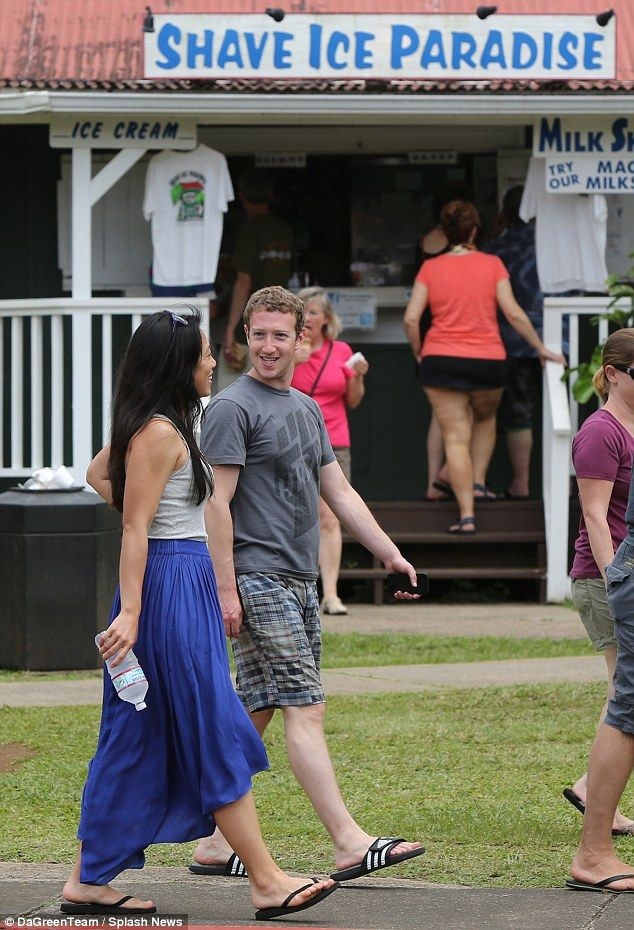 In February this year, Mark Zuckerberg and his wife Priscilla Chan donated to charity about $ 500 million.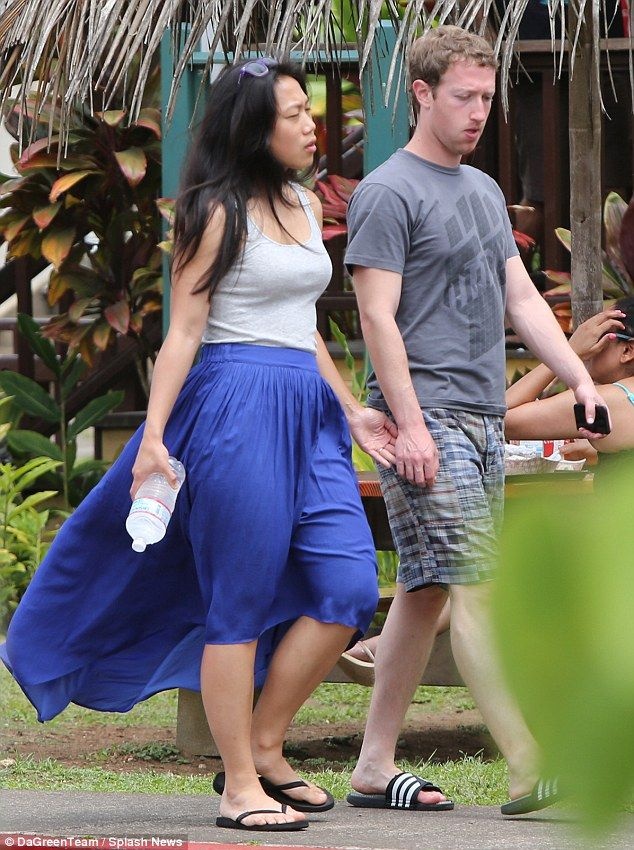 Source:
www.newsfiber.com